Why Is Boston So Ugly?
by Rachel Slade | April 28, 2015 5:44 am
Thirty Dalton Street, a slim residential tower being built at the corner of Dalton and Belvidere in the Back Bay, is destined to rise 26 stories on a sliver of land just behind the Christian Science Plaza. It announced itself one day last fall, when a tiny piece of the future tower was erected on the site, made of that bluish reflective glass you see on literally every façade in Boston—the kind that unfortunate birds mistake for sky—and standard-issue metal panels, probably labeled "pewter" on the office sample. Formless, indistinct, ugly: another Boston skyscraper inspired by a Holiday Inn in Topeka.
The forest of elevator cores sprouting up around town tells us that we're living in a once-a-century moment—a sugar rush of development unseen here since our parents' parents' time. But the dirty little secret behind Boston's building boom is that it's profoundly banal—designed without any imagination, straight out of the box, built to please banks rather than people. Renderings of 30 Dalton show how its panel-and-glass motif will create a relentless gridded box of windows from floor to sky: Click, copy, and paste. A few weeks after 30 Dalton's miniature arrived on the site, the backhoes arrived to carve a foundation out of what had been a parking lot. A few feet away, the old brownstones of St. Germain Street—the ghosts of Boston's long-lost architectural ambitions—hunkered down in 19th-century resignation.
Technology and innovation were supposed to power Boston's next great age, but judging from our skyline, both were instead harnessed to spit out blank, emotionless towers. If we continue to do what we have done—what we are still doing now—then our negligence, and the passivity of a generation of builders, architects, and city planners, will be responsible for the most unremarkable design period in Boston's history. For years, few have cared that our buildings look more like executable spreadsheets than good citizens.
It doesn't have to be this way.
Marty Walsh was a builder all his life, but last fall, after the builder had become mayor, he began to look at Boston's buildings in a different way. He and a handful of city officials, including the chief planner, Kairos Shen, toured New York City to check out its architecture. In that metropolis to the south, Walsh saw a city that consistently kicks our architectural asses: exciting building everywhere, much of it speculative—created by developers who relish taking financial and creative risks. Imaginative planning initiatives had energized sections of New York, such as the High Line, an elevated train viaduct turned into a highly choreographed park that draws crowds of tourists and New Yorkers alike. Why wasn't Boston like that?
Lovely urban buildings get built all the time—just not here. In Philadelphia, elegant glass towers by American Institute of Architects gold medalist César Pelli are rising up along the Schuylkill River. In Chicago, MacArthur fellow Jeanne Gang recently completed one of the most compelling residential towers in the United States, with a hypnotic, undulating façade. Closer to home, in Somerville's Union Square, a city-run design competition awarded the area's revitalization project to a major Chicago developer who assembled a dream team of small local and major national architects (including Gang) to rebuild the neighborhood incrementally. Also across the river, an enormous biotech complex is going up near Central Square. Designed by Maya Lin, the architectural prodigy most famous for the Vietnam Veterans Memorial, and Toshiko Mori, former chair of Harvard's architecture school, the remarkable construction for Novartis features a fascinating "floating" stone façade in an irregular pattern. It's traffic-stopping architecture. It's a wow.
When Walsh returned from his New York trip, he sounded like an architectural evangelist. In a speech to the Greater Boston Chamber of Commerce in December, he passionately advocated for better, more-compelling architecture. "Too often, in recent decades, new buildings have been merely functional," he said. "I believe Boston can do better. We should aim for world-class design. Our historic buildings reflect our unique past. New buildings should project the values and aspirations of our growing city. We can balance the old and new. And we can do it with imagination."
Still, our city lacks a consistent language to express its desires. We fumble for the right words because design has so seldom been part of the discussion about development. We don't have a vocabulary to describe it. And the problems with turning this ugly city into a 21st-century design mecca run far deeper than that: It'll take more than just the mayor's vague notion that design matters. The rest of the city needs to get onboard, too.
The irony is that Boston is famous for turning out great architects. With four superb architecture schools within 5 miles of one another, we have an embarrassment of innovative designers, many of whom stick around after their education—alas, most of them stick around to teach, not to build. Still, Boston is now home to a handful of world-class architecture firms—companies employing between 20 and 50 people—that are designing beautiful, exciting buildings. And they're getting built, too. Just not in Boston.
That's because our most vigorous design firms—including Hacin + Associates, DesignLab, Merge Architects, NADAAA, Anmahian Winton, and Machado and Silvetti—lack the capacity to take on Boston's biggest projects, like 30 Dalton or the million-square-foot Millennium Tower. That hasn't prevented these firms from taking on big jobs in other cities: When they need to scale up elsewhere, they partner with companies that have tower-building knowledge. Here, however, that kind of collaboration isn't happening. Boston's big local firms work cheaply, charging very little for their services and undercutting everyone else. To make ends meet, they rehash existing ideas instead of approaching each project as a unique challenge: Click, copy, paste.
But that shortsightedness is leading to unintended consequences. Now developers from every corner of the globe are salivating over Boston—precisely because this may be the last place in America where you can recycle entire drawing sets and still make serious dough. Newcomers like Sweden-based multinational Skanska and Oregon-based Gerding Edlen are delighted to cater to our bargain-basement design standards—dumb design means near-instant cash. And Skanska is suddenly king of the waterfront: They're building three blank-faced, forgettable boxes there right now. Some one million square feet made of glass, glue, and drywall.
It's not like our developers don't know what great design looks like. Ron Druker should be a shining example of a visionary who's transforming the way the city looks. He was on the faculty of Harvard's Graduate School of Design in the '70s and '80s. He proudly brings internationally recognized architects to lecture here, including giants of the field like Thom Mayne. On the Cape, for himself, he's commissioned two artfully modern homes—simmering with sex appeal—from the Boston firm Schwartz/ Silver. But when it comes to his developments in Boston, his prize-winning architects are nowhere to be found. Instead, Druker has left a dreary array of serviceable buildings, including the revamped Colonnade Hotel on Huntington Avenue and Atelier 505, that boxy residential monolith on Tremont Street. He's been sitting on the hacked-up shell of the Shreve, Crump & Low building at the corner of Arlington and Boylston—once the proud block anchoring the southwest corner of the Public Garden. On the ground floor, where the famed jewelry store used to be, it's now a ghost town. Across Arlington Street, luxury purveyor Hermès eyes its abandoned neighbor with trepidation.
And Druker is hardly alone. As a class, Boston's developers act as if they care passionately about…well, the bottom line more than the skyline. When a Boston developer considers himself a patron of the arts, he gives money to the local art museum, rather than contribute a masterpiece of a building. These are guys—and they are almost entirely guys—who don't seem to understand city-building. And we have to live with their crap.
Meredith Management's John Rosenthal, a second-generation developer, originally hired a remarkable architect, Carlos Zapata (of Chicago's Soldier Field), to design a 1.3 million-square-foot Fenway Center project going up along Beacon Street and over the turnpike in the shadow of Fenway Park. Then came the compromise. In the interest of getting financing, he says, he ditched Zapata for the miserable Cambridge-based Architectural Team, known for the most stomach-churning kind of suburban "town-like" architecture. If you want to know what it looks like when a bank designs a building, check out the latest renderings.
After years of letting banks run the show, our muscles have atrophied. We don't realize the power we could wield. We are busy building the fabric of our lives, and the fabric of our lives has turned out to be 100-thread-count polyester. So who's supposed to be monitoring architecture around here, anyway?
The Boston Redevelopment Authority is a single agency that's supposed to drive development while also regulating it; often, this has amounted to the fox watching the hen house, though its new director, Brian Golden, has pressed for more transparency in the approval process. With the mayor calling for better design, you might think Golden would be the person to implement Walsh's will: Many people fantasize about the BRA strong-arming developers into giving a damn. But as city planner Kairos Shen says, "You don't want design coming out of the ninth floor of City Hall."
Instead, the city agency nominally tasked with approving the designs of major city projects is called the Boston Civic Design Commission (it goes by the rock 'n' roll acronym BCDC), and this winter, Golden and BRA senior architect David Carlson went to meet with its members to learn what could be done to change the culture. The BCDC consists of 11 mayoral appointees, but they lack statutory authority. All of the current members are holdovers from the previous administration (there are no term limits), and many have served for more than a decade. It's a chummy cabal made up of strong designers with good intentions—such as William Rawn, the architect behind the W Boston—but rather than judge a building's overall design merit, they tiptoe around issues of taste and beauty, focusing instead on the more-practical issues of urbanism—how the building meets the ground, and what kinds of shadows it casts. The BRA doesn't want the BCDC slowing down progress.
What's worse, conflicts of interest on the BCDC are inevitable: The board includes a real estate lawyer from Goulston & Storrs (a firm whose client list is a who's who of the city's biggest developers), plus the principals of big firms that are doing the bulk of the design work here. When large projects are up for review, several such BCDC members often must recuse themselves—leaving the board operating without a full deck. It's not hard to see why we keep ending up with uninspiring façades: The entire design-review process is a mere dalliance.
Full disclosure: I'm very fond of many of the individuals on the BCDC. Like everyone involved in this mess, they mean well. And in meeting with Golden, members of the BCDC complained to the BRA that they needed more time to consider the large, complex buildings they'd been asked to scrutinize. Instead of reviewing fully designed buildings a few weeks before they got the BRA's green light, the board wanted to look at projects much earlier in the design process. Which sounds reasonable—a volunteer committee can't rescue an architectural fail in a day. If you want good architecture, quality design (and oversight) has to be on the agenda from the start.
It's just such a nice group of professionals, Shen says in their defense. They work very well together. In my opinion: to accomplish little.
Shen himself may be part of the problem. He's the one guy who's been monitoring architecture from the start, and the results speak for themselves. When I asked him what he thought about the deeply depressing design of 30 Dalton Street, he asked me if I was aware that the façade curved. Yes, it does have a slight curve to it. But a nearly imperceptible curve on a major building in Boston's skyline is not going to save it from its Walmart pedigree. Later, the BRA sent me a follow-up email reminding me that the building had been approved under the Menino administration. Which is true, but Shen was the BRA's chief planner then, too.
There is an opportunity, right now, for Boston to prove it's taking design seriously: at 115 Federal Street at Winthrop Square. The city-owned garage on the site is up for grabs—one lucky group will get to build a 700-plus-foot tower in its place. But that group won't be chosen on the basis of its design prowess. In fact, in its initial request for information, the BRA didn't ask for architectural proposals at all. Teams didn't even need to include an architect in their submissions. Instead, the privilege to transform Boston's skyline is being treated much like a bid for the city's trash-hauling contract. In the first round, anyway.
In some ways, the battle has already been lost. The original plan for the site, developed almost nine years ago, was a skinny, 1,000-foot spire designed by architectural god Renzo Piano. Then the FAA intervened, chopping 300 feet off Piano's plan. In its place? A fat box, Boston's signature architectural move. Piano walked.
Over the phone, Golden and Shen fret about the tower's proportions. But wait—as planners, they could mandate setbacks to force a skinny tower out of the site. When you have a big plot of land and you want thin, make sure the new building's height complements its width. Otherwise, you end up with a refrigerator box.
Planning could have prevented the Seaport's stubby, faceless towers, too. The Big Dig's traffic engineers created a mega-block layout that the city's planners then failed to break down into smaller parcels. Big blocks and big lots—combined with a serious height restriction courtesy of the FAA—conspired to give us the worst American urban waterfront development in a generation. Which is emblematic of what happens here over and over and over. You'd think that architects, forced to work with these squat boxes, would have evolved into the most sophisticated façade designers in the world, to compensate in style for what we lack in proportions. Instead, we wrap our stubbies in glue, glass, and off-the-shelf panels.
The Seaport disaster also reveals our lack of overall vision: Real planners don't put their office parks on the waterfront. That's where people want to live—above the marinas, so they can sip their lattes while gazing out across the harbor at the sailboats and yachts. The best cities herd their workaday office buildings into the hinterlands, with good access via public transportation. Paris has its own office park, La Défense. Yes, it's miserable, but it's not blocking anyone's views of Notre Dame. What does it say about us that our office park was whipped up with workmanlike gusto and plopped down on prime Boston Harbor frontage?
If Boston wants world-class architecture, it needs bolder, forward-thinking developers. It also needs to throw out the existing bureaucracy and build oversight into the system. We need big voices here, not polite conversation. It's time for someone to say no.
Boston deserves a visionary architect who can lead the approval process from the get-go, and empower an independent design board, divorced from the demands of developers and the BRA, to monitor projects as they work through the system. To stimulate vigorous review and prevent nepotism, the new design-review board will need term limits. It should also include architects who don't work in the city. Finally, we need robust, comprehensive, and innovative planning—in advance of development—to ensure that height and width result in pleasing proportions and energized streetscapes. And then, maybe someday, we won't have to send our city's leader to New York to see good design.
Monuments to Mediocrity
---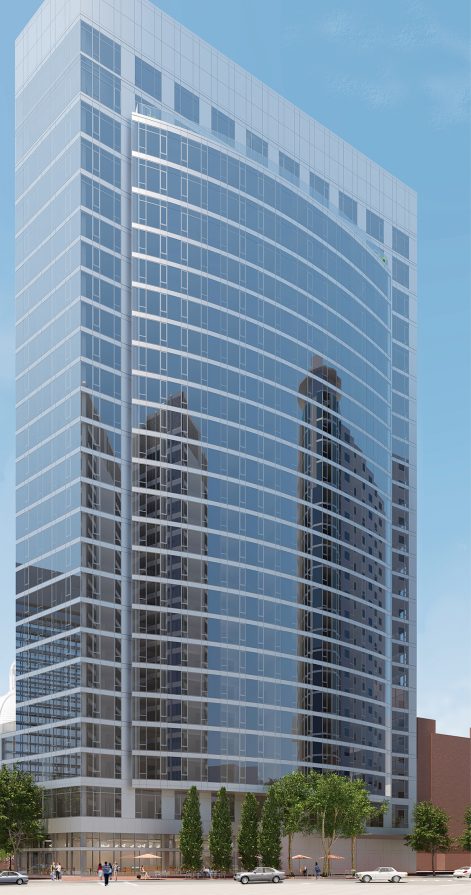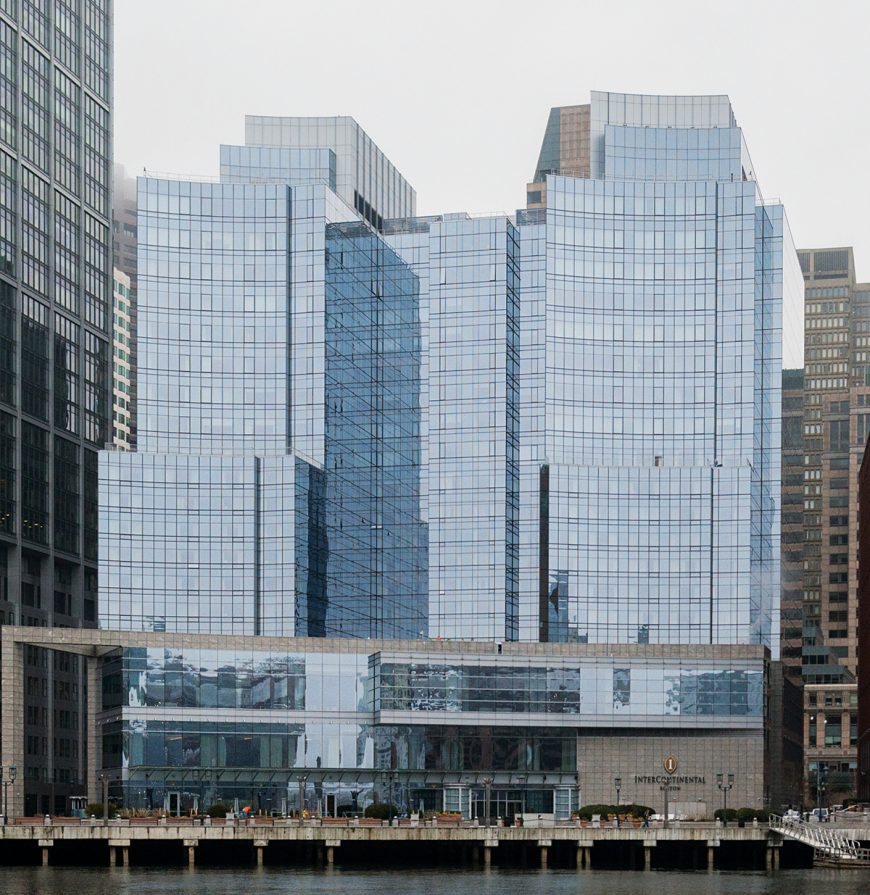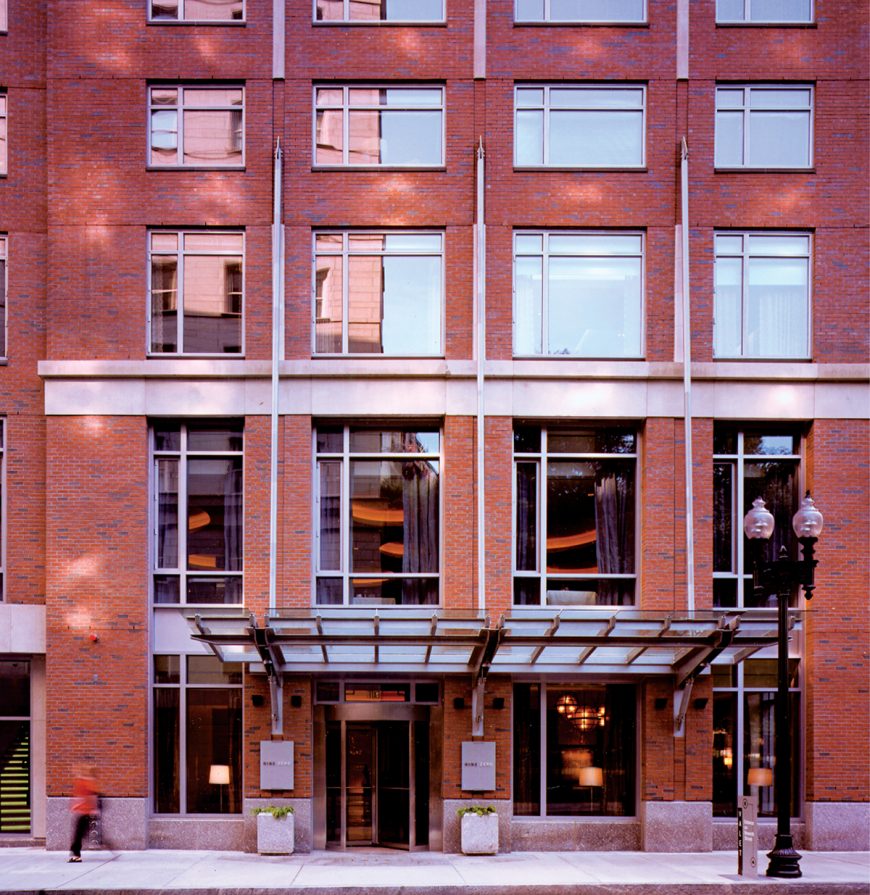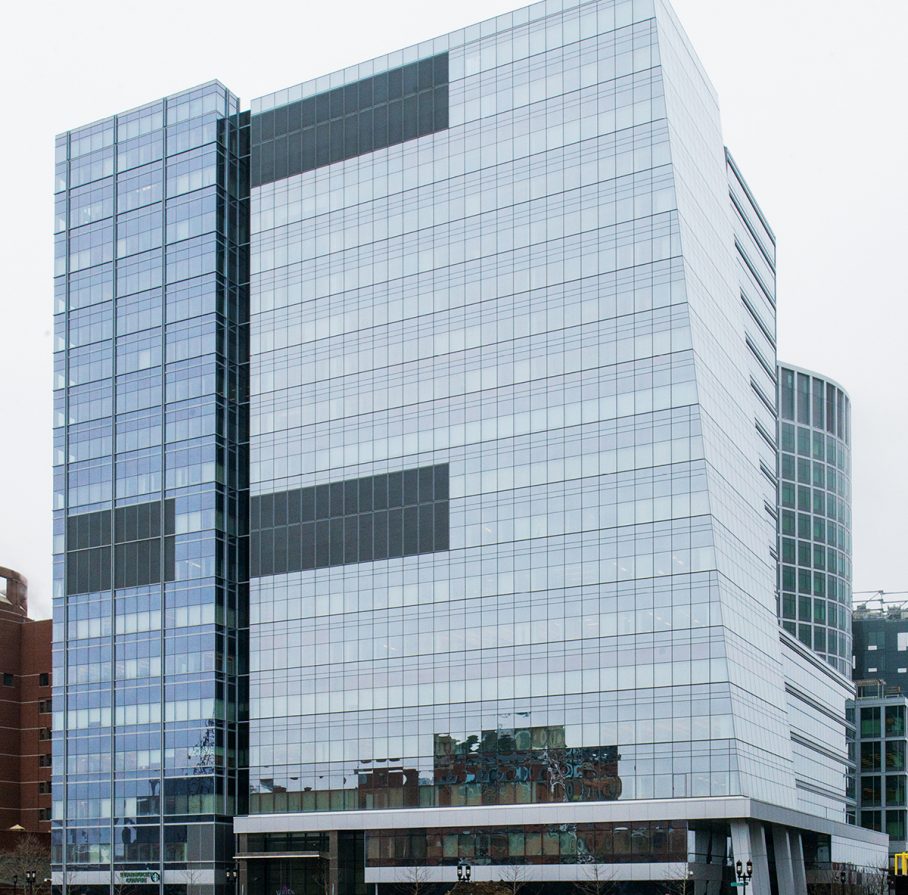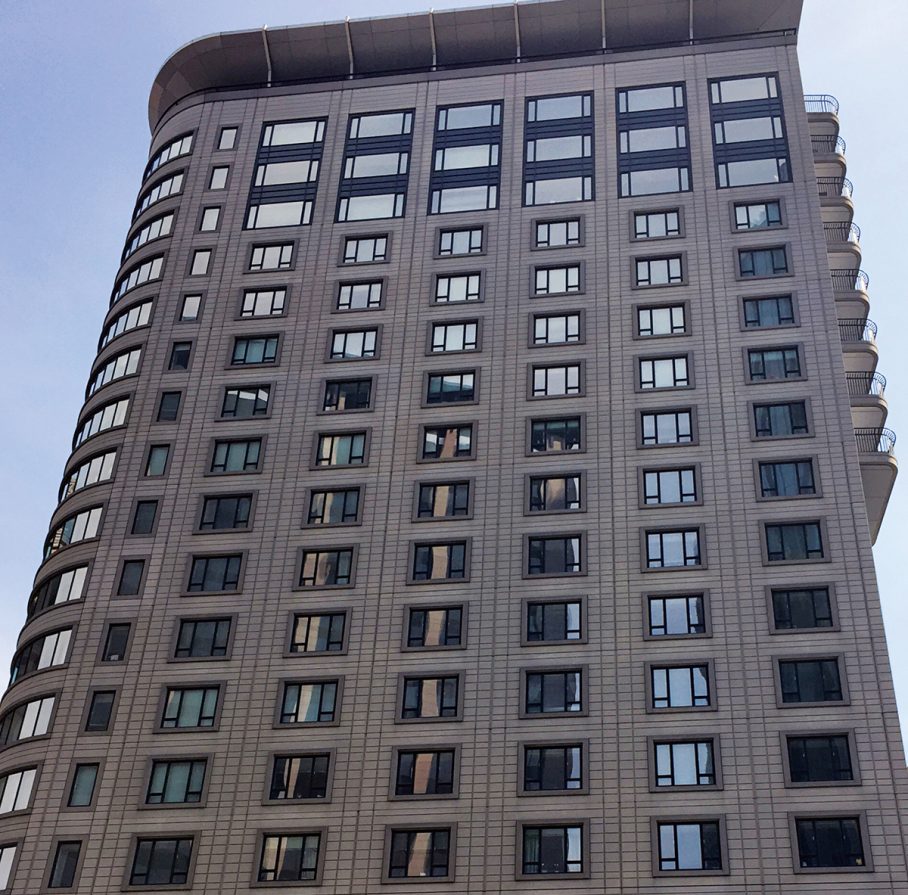 photographs courtesy of Pritzker Realty Group (30 dalton); by toan trinh (intercontinental, Vertex); colin jaworski (colonnade); robert benson photography (nine zero)
Boston's Got Talent
Exciting architecture is all around us, built by local firms in foreign climes and in Boston by new developers willing to take risks on small projects that, incidentally, aren't reviewed by the Boston Civic Design Commission.
---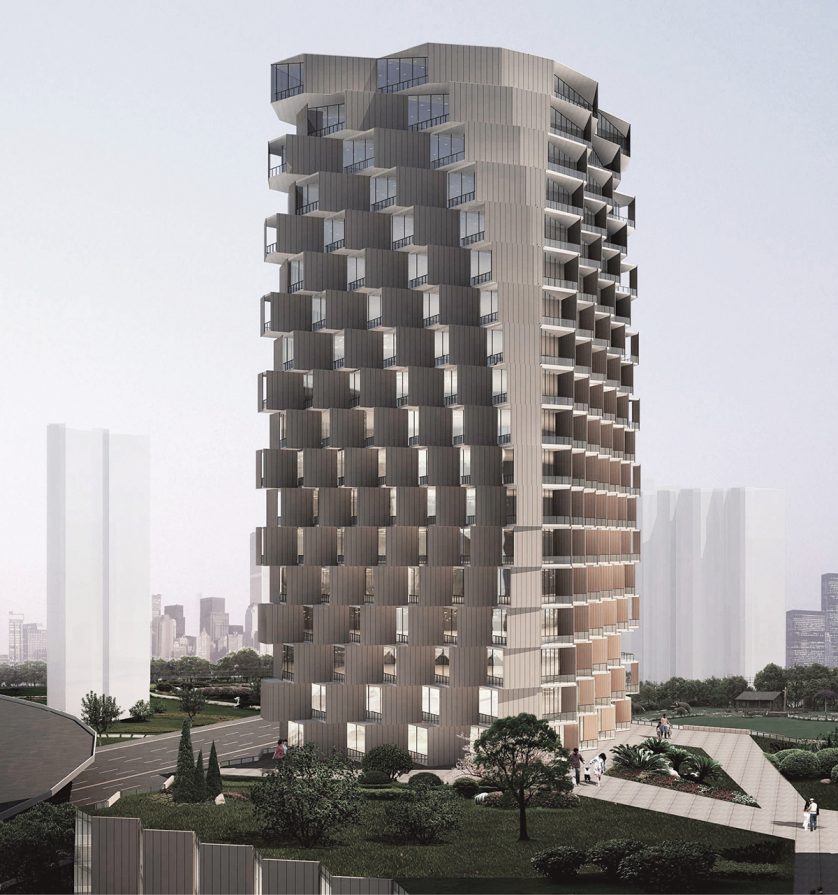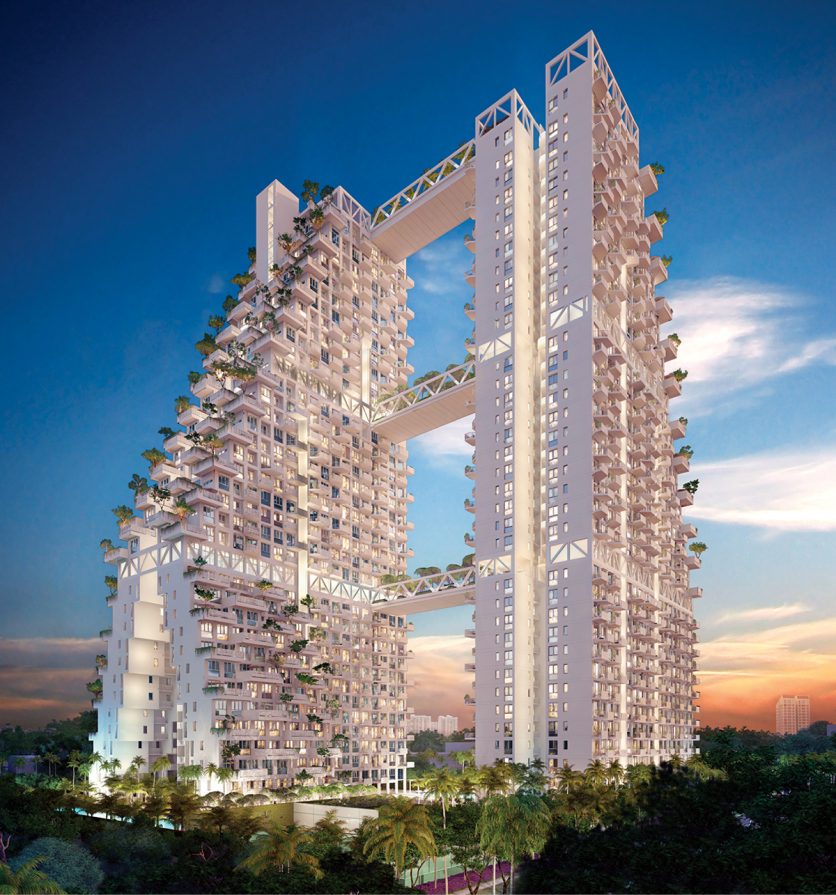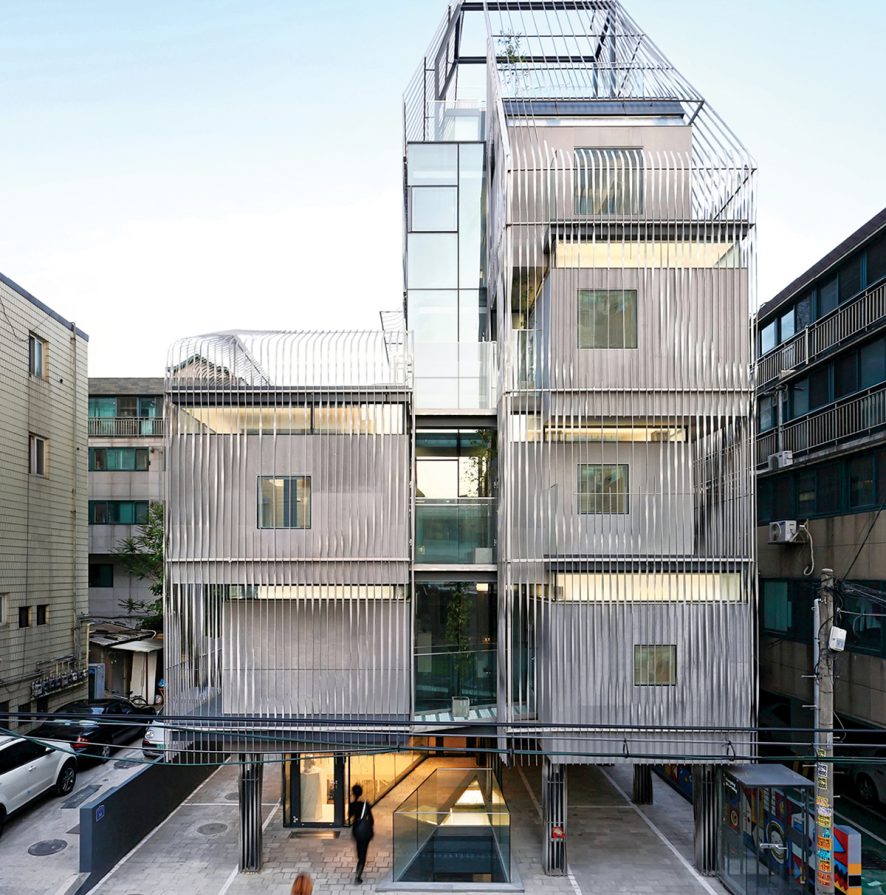 photographs courtesy of merge architects/john horner (marginal Lofts); Höweler + Yoon architecture (emporium towers); safdie architects (Bishan); ssd architecture + urbanism (songpa)
Source URL: https://www.bostonmagazine.com/property/2015/04/28/boston-architecture/
---