Our Favorite Rooms of the Week
See five beautiful rooms you may have missed—May 21, 2015.
---
---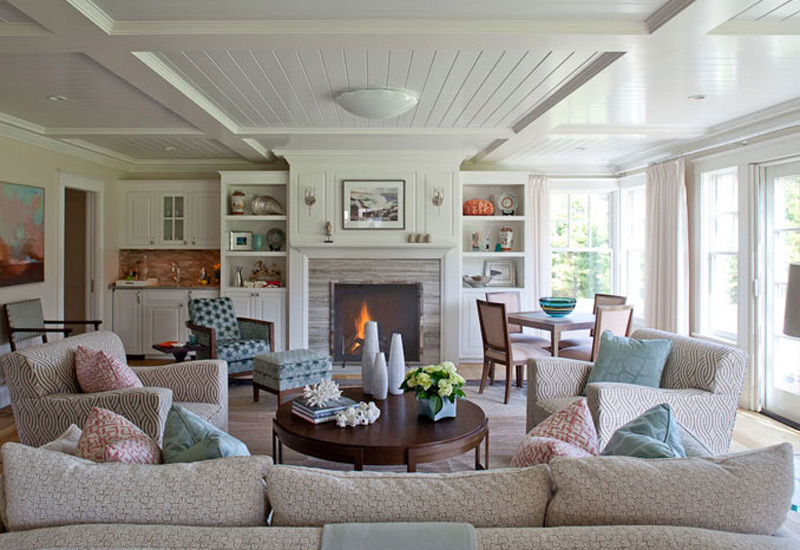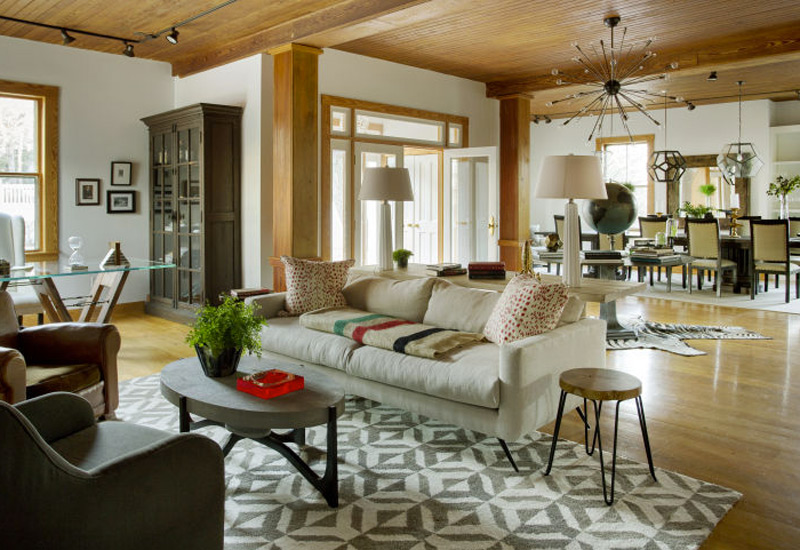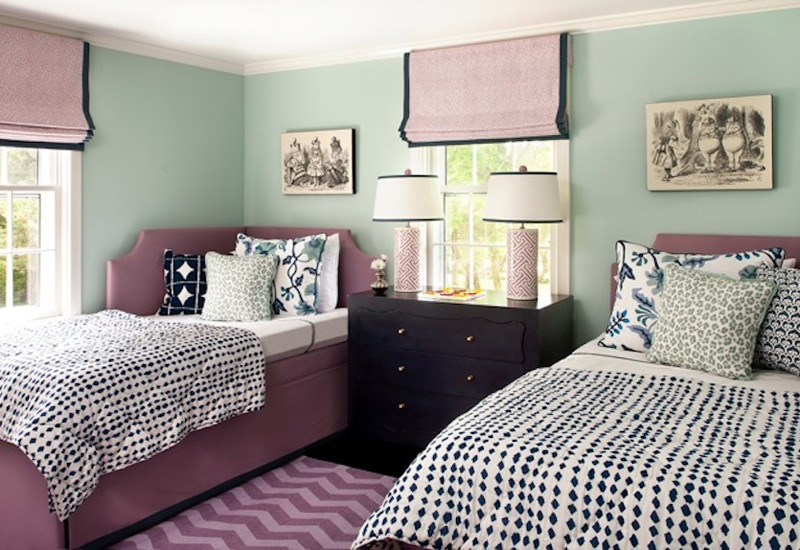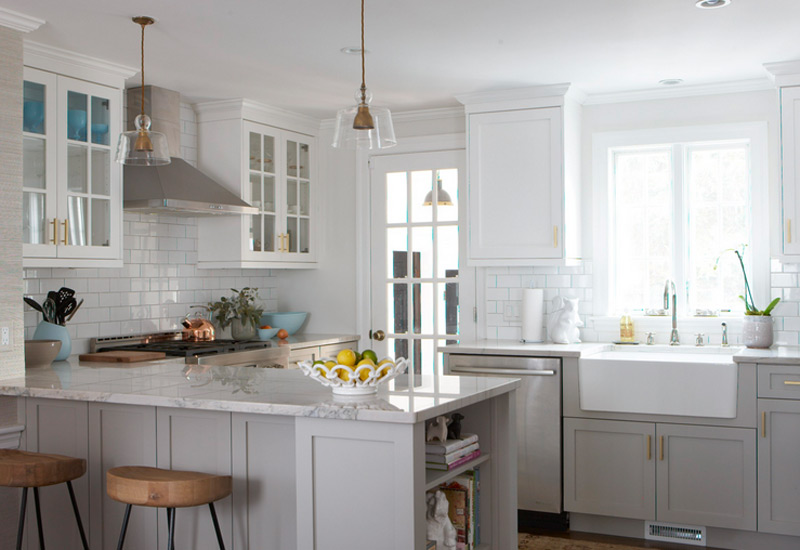 ---
1. A bright family room by Kyle Timothy Home has coffered ceilings, a built-in bar, and a soft, muted color palette.
2. A carriage house by designer Liz Caan has a mix of neutral patterns and textures, and wood ceilings and floors ground the space.
3. By Annsley Interiors, mint walls brighten rose and navy tones in bedroom with twin beds and matching bedside lamps.
4. A white kitchen by designer Erin Gates has open shelving, glass paned cabinetry, and a farmhouse sink.
5. In a Martha's Vineyard great room designed by Vani Sayeed Studios, a hanging shelf above the counter adds more storage while keeping the space open.
---