Greycork Furniture Is a 'Refreshing Alternative to IKEA'
Assemble your next sofa in four minutes or less.
---
Companies like Handy and TaskRabbit offer to assemble your IKEA furniture, because they know: it's that much of a hassle for you to DIY. But imagine if you could put together your next sofa in under four minutes with no tools.
"We have finally created that refreshing alternative to IKEA," says John Humphrey, cofounder and CEO of Greycork, a Providence- and Boston-based startup that reimagines online furniture buying. "We wanted people to have high-quality materials with a very pleasant buying and assembling process—and it would be inexpensive."
Greycork launched in the fall of 2014 with its Brooks Collection, which featured a table, coffee table, and bench, made either in ash, white oak, or walnut. The pieces could be assembled in seconds, but rang in between $500 and $950.
"We sold it for under $1,000, but that still doesn't cut it," says Humphrey, who grew up working in his family's Massachusetts manufacturing plant. "That was never the price point we wanted to deliver on."
Humphrey made the decision with his cofounders and recent Rhode Island School of Design graduates Alec Babala and Myung Chul "Bruce" Kim to move the Brooks Collection over to Limited Edition. They started focusing 100 percent on their new line, asking customers how they prioritize the rooms in their home.
Customers repeatedly brought up the living room, and for various reasons. For some, it's a social space where they can interact with loved ones or guests. For others, it's where they find themselves at their most productive.
"Throughout the development process, we kept user feedback front of mind," Humphrey says, "even down to the most minute features. Like, 'How many shelves does my bookshelf have,' or, 'How soft should my sofa be?' We garnered those through interviews, user testing, and surveys."
To determine if they hit the mark, Greycork launched its newest collection on Indiegogo Monday, with the hopes of raising $50,000. By going the crowdfunding route, they can better understand if their products are what customers want and, according to Humphrey, "is a good way to reward early supporters."
Indiegogo supporters can purchase the Greycork Sofa for $450 or, for $1,000, the entire Greycork Living Room Set, which includes a sofa, chaise, coffee table, side table, and bookshelf—up to 33 percent off the retail price.
The Greycork Sofa's legs and back frame are made of solid wood ash, the same, sturdy material used in baseball bats. Lining the sofa are seat cushions made with two different densities of foam, wrapped in a plush layer of polyester fiber. It ships directly to your door from Greycork's factory in Massachusetts and, when it needs to be moved, can be taken apart just as easily as it was assembled.
"We really are creating this refreshing furniture alternative to IKEA," Humphrey reiterates. "Awesome products, at a great price, and with such a better experience."
And who doesn't love the sounds of that?
---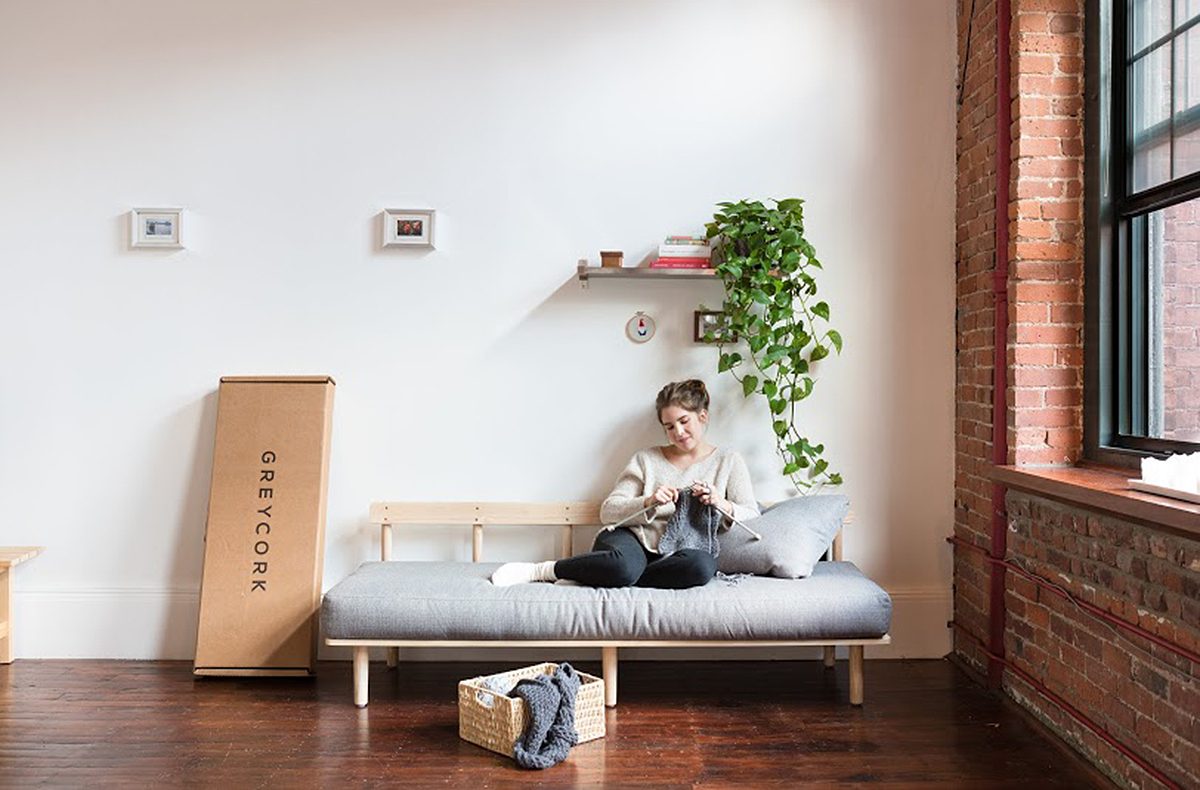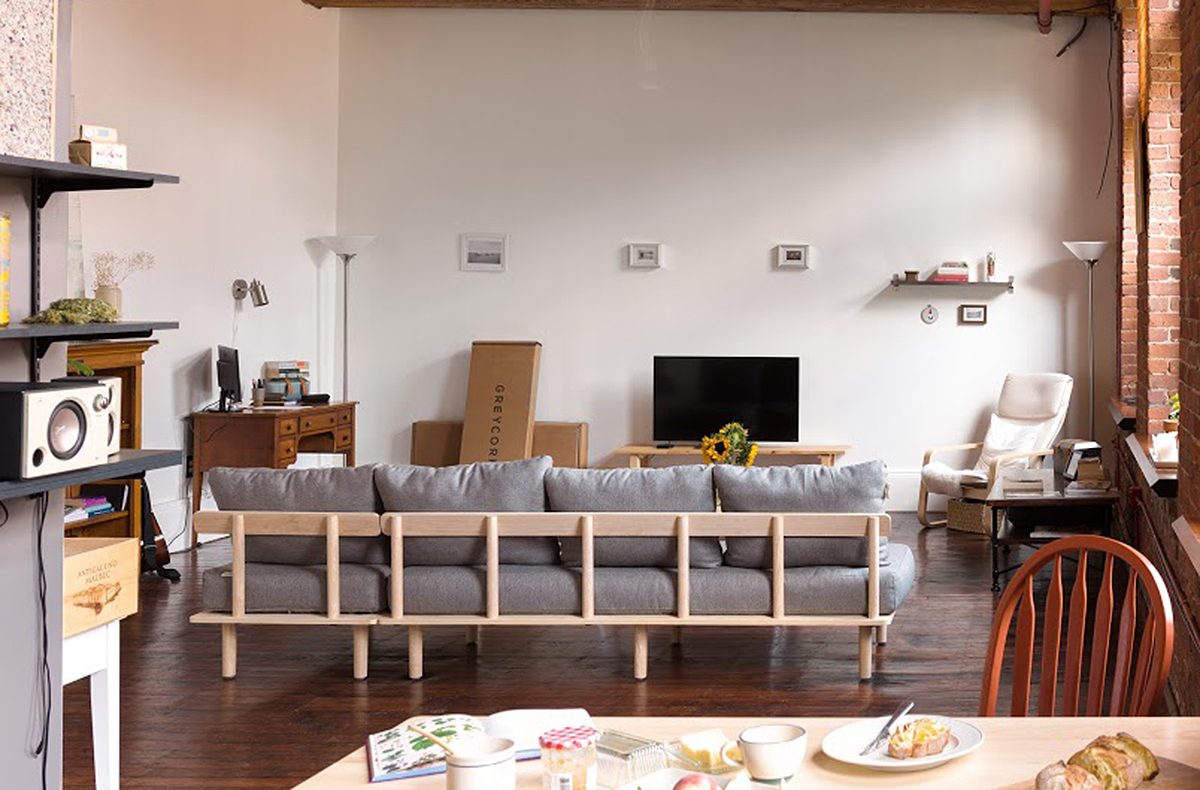 ---