Design Inspiration from Three Kitchen Makeovers
With updated color palettes and cabinetry, three local kitchens show off their new looks.
---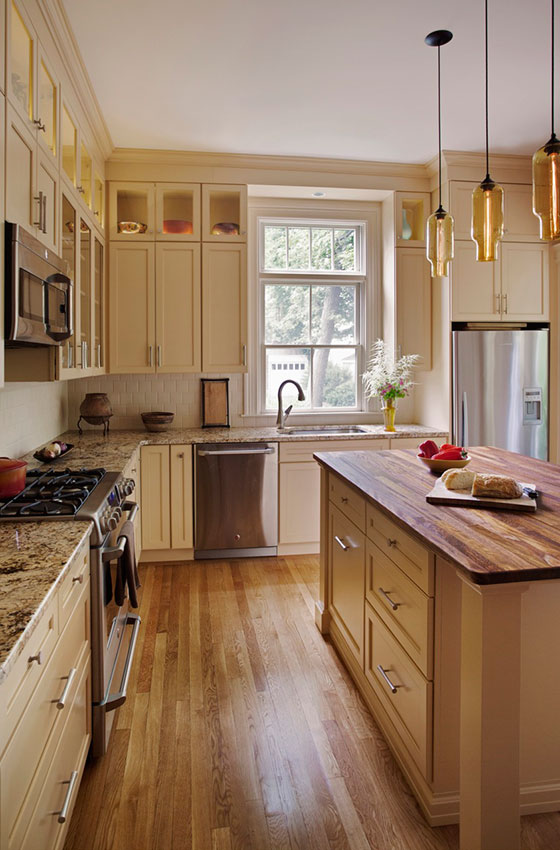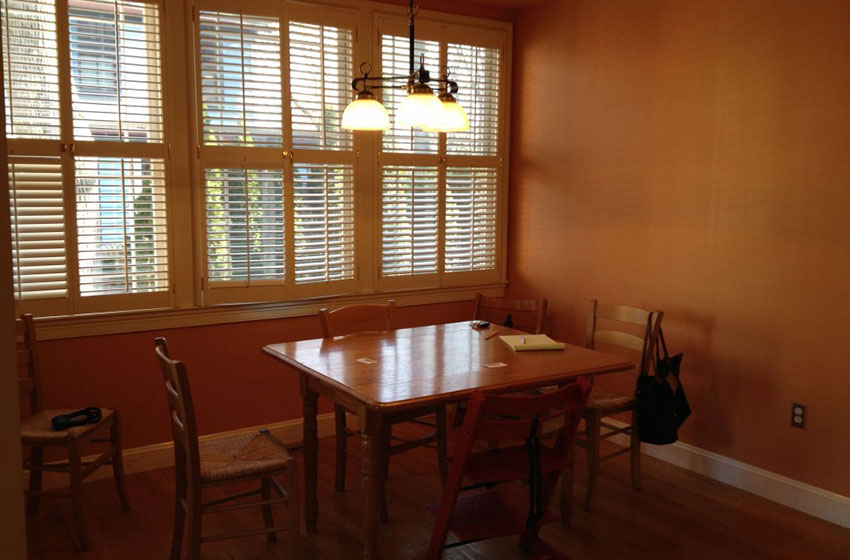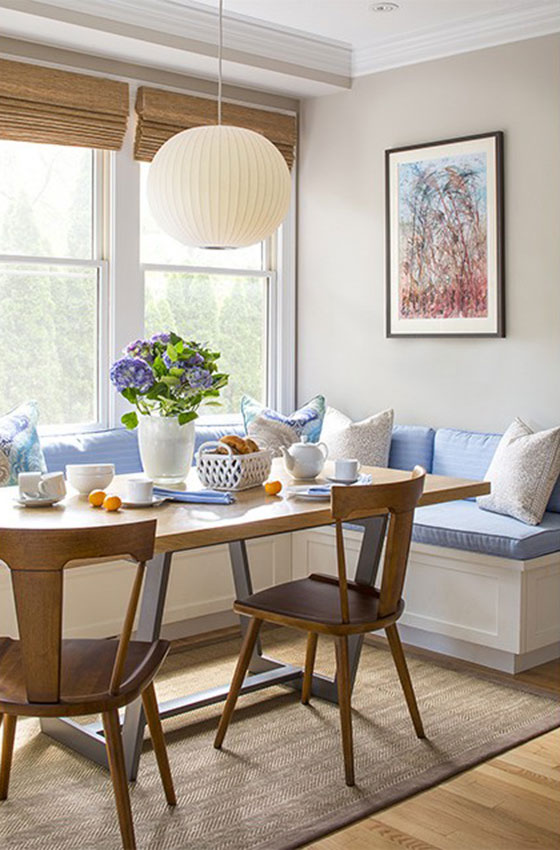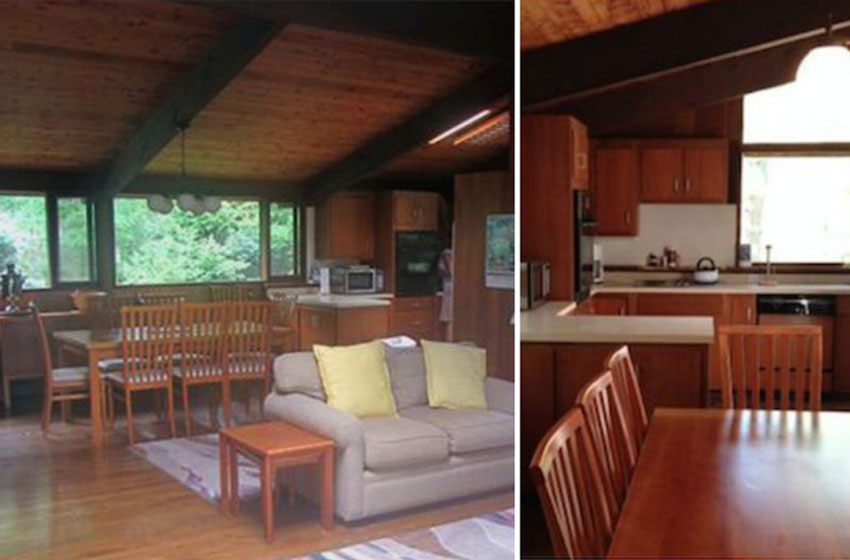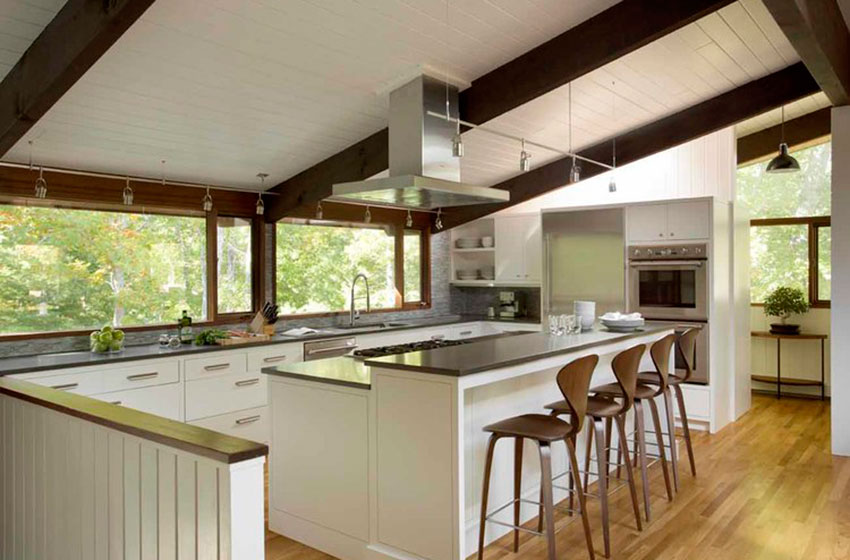 Kitchen Makeover #1
A Jamaica Plain kitchen by Feinmann
In a JP Victorian, new ceiling-height cabinetry expands the space and frames the existing window. A larger island with an updated wood surface was added, and Solarius granite countertops complete the look. Originally cream with white accents, the new space has warm golden undertones.
Kitchen Makeover #2
A Newton kitchen by Vani Sayeed Studios
Inside this Newton kitchen, the dining area was dark and uninviting. For an updated space, the shutters were removed and the walls were painted in a lighter grey. A statement light fixture and a dining bench add to the room.
Kitchen Makeover #3
A Martha's Vineyard kitchen by Martha's Vineyard Interior Design
To refresh the all-wood kitchen in this Martha's Vineyard home, white cabinetry was added, and white paint was used on the ceiling panels. The space was expanded with a countertop and an additional window along the back wall. An extra-long island includes a cooktop and countertop seating.
---