Martha's Vineyard Designers Win HGTV's Fresh Face Contest
Liz Stiving-Nichols and Lauren Morgan of Martha's Vineyard Interior Design created a thoughtful coastal retreat.
---
When a Martha's Vineyard landscape is outside the window, designing interiors that compliment the view becomes paramount. Liz Stiving-Nichols and Lauren Morgan of Martha's Vineyard Interior Design did just that in a Coastal Pond renovation that won the attention of HGTV and took top prize this week in the Fresh Faces of Design contest for the organically inspired category.
"We love that something so simple received so much attention," said Stiving-Nichols and Morgan.
The contest has just ten design categories, with some that focus on a specific room, like the kitchen or master bedroom, and others that focus on a design theme, in this case, homes inspired by their natural surroundings. After the designers entered their project, it was selected as a finalist by a panel of HGTV.com editors, on-air hosts, and others. In the next step, viewers voted to select it as the winner.
"The modest scale of this project has the opportunity to appeal to so many," the designers say. "Nothing is forced, trendy, or too opulent. It feels attainable and inviting."
The renovation took eight months to complete, and Stiving-Nichols and Morgan made every effort to prioritize aesthetics and comfort in the design. "The color palette is taken directly from the landscape," the designers say. "The water is reflected in the painted dining chairs, the sandy beach in the neutral upholstery, and the playful colors are spot on when the sun sets."
To bring in the view, Stiving-Nichols and Morgan changed the layout. They opened a wall, added a second post for symmetry, and designed a built-in credenza with a TV lift that can be concealed.
In the narrow room, seating was a challenge. The designers incorporated a long sectional sofa from Lee Industries to divide the kitchen and living area, and added a window seat. Indoor/outdoor fabric was used on all furnishings. "It suites this active family that lives right on the water," the designers say. They chose sisal rugs, including a longer braided weave in the dining room.

As winners, Stiving-Nichols and Morgan will be featured in HGTV magazine and on HGTV.com. Here's a tour of their winning project.
---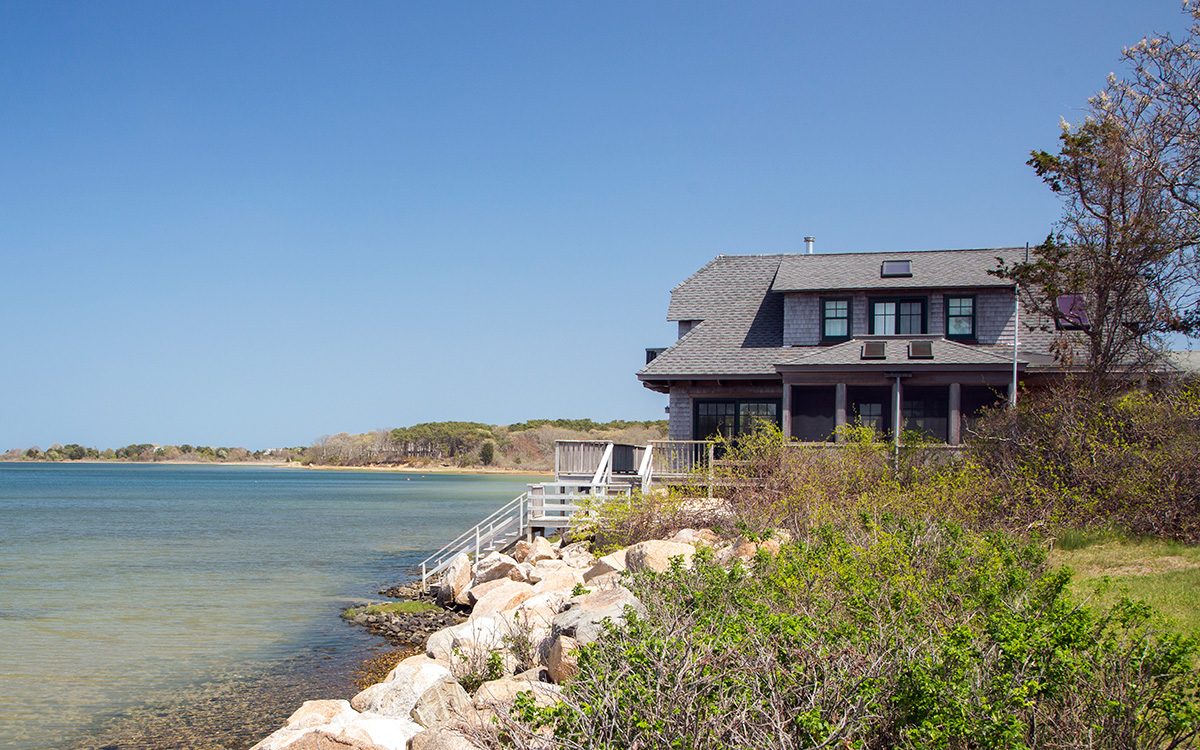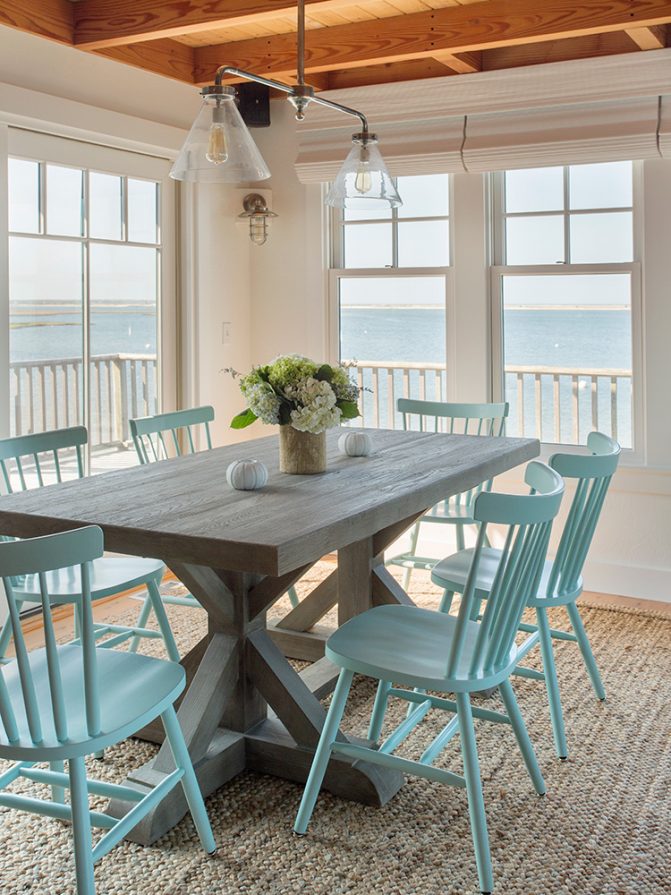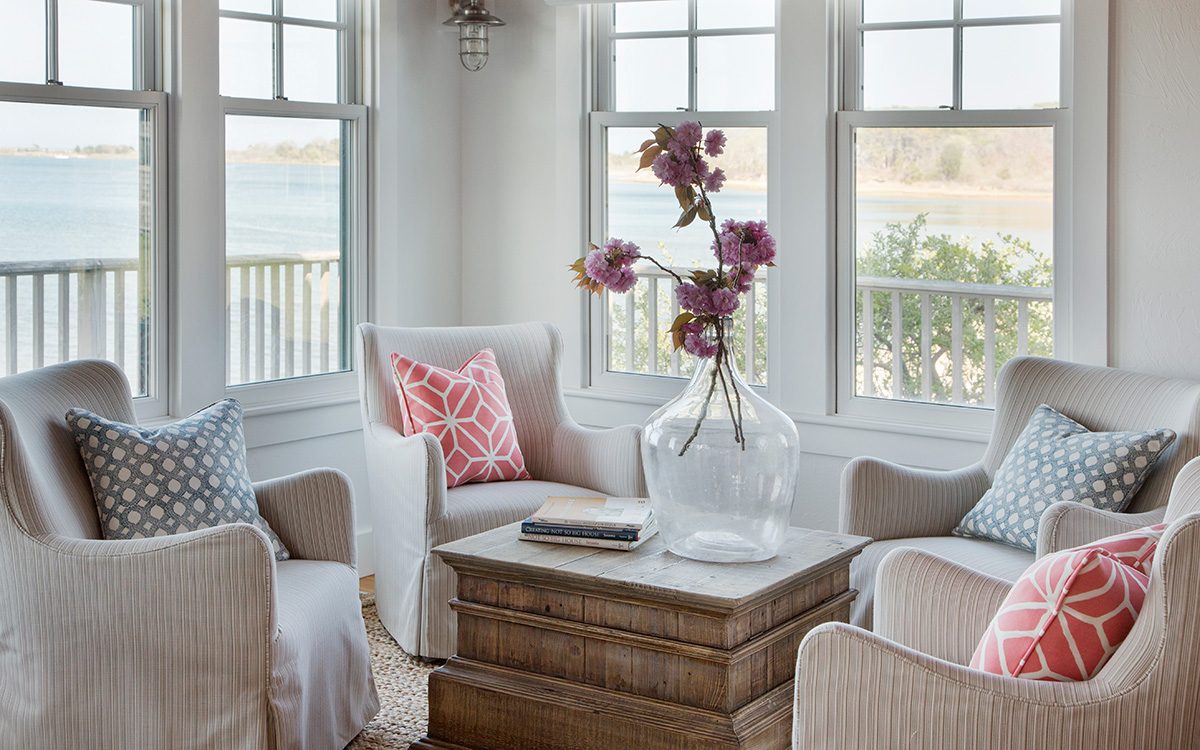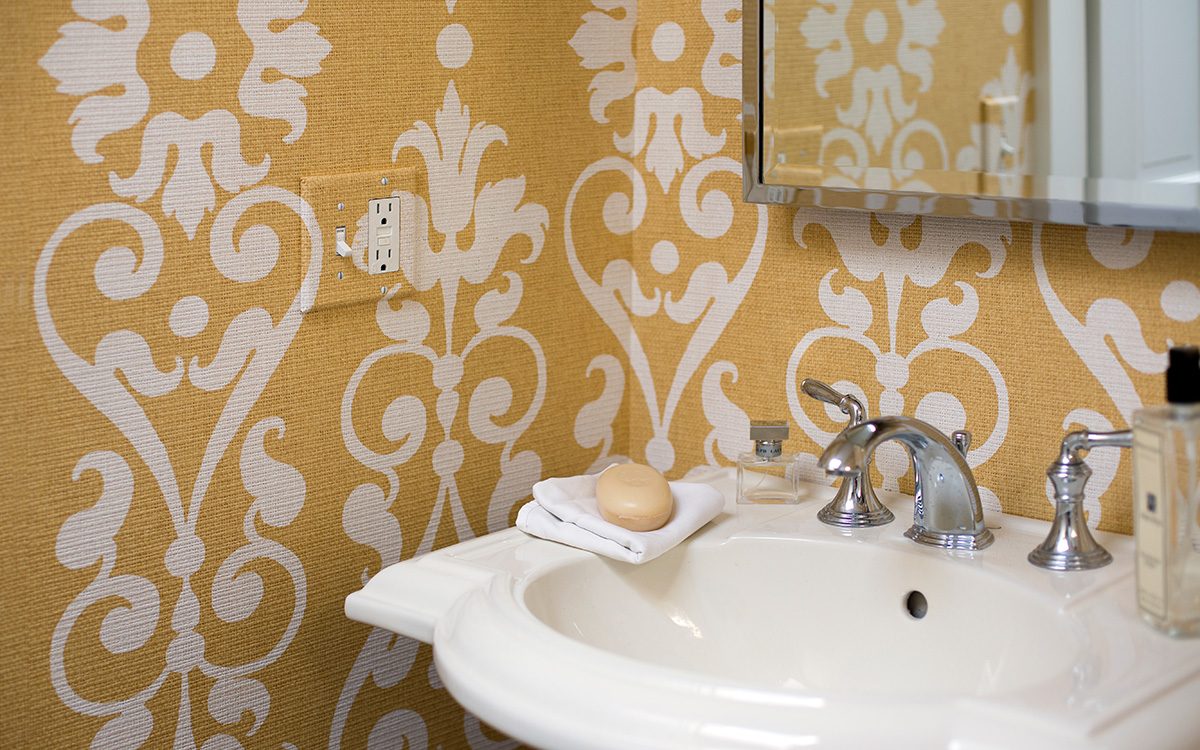 ---