It's a Grey and Damp Allston Christmas Out There
The only thing that can make enormous piles of trash any uglier is a lack of sunlight.
---
At 11 a.m. on this Allston Christmas morning, the discarded messes were plentiful but the commotion was less so. It was grey, humid, and a little wet. Some movers came equipped with tarps to cover their mounds of stuff, while others were less prepared.
We decided to walk up and down the streets of the neighborhood to document the sad-looking scenes, photographing old mattresses, broken furniture, and the countless unfortunate souls who were moving.
"It's pretty quiet out," said Tom O'Keefe, better known as @BostonTweet, who was also out to capture the sights. "It's usually more of a shit show."
Allston resident Ashlee Daggett said the mayhem began last night. "People were just shoving their mattresses out their windows and watching them drop," said Daggett.
Although it was quiet this morning, she expects to see more ridiculous things into the long weekend. "I don't have to move for another two months, so I'm just sitting here watching all of this," she said.
For those who don't have the privilege of witnessing Allston Christmas firsthand, here's our gallery full of melancholy photos.
---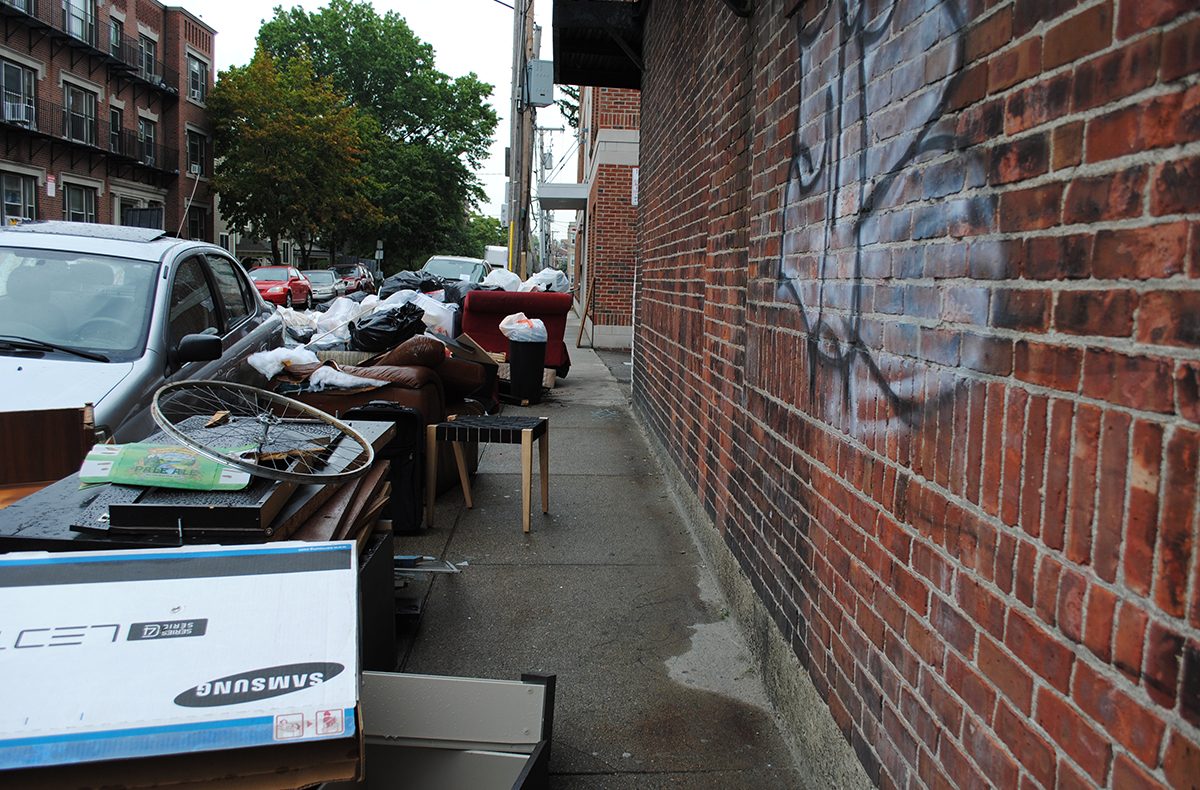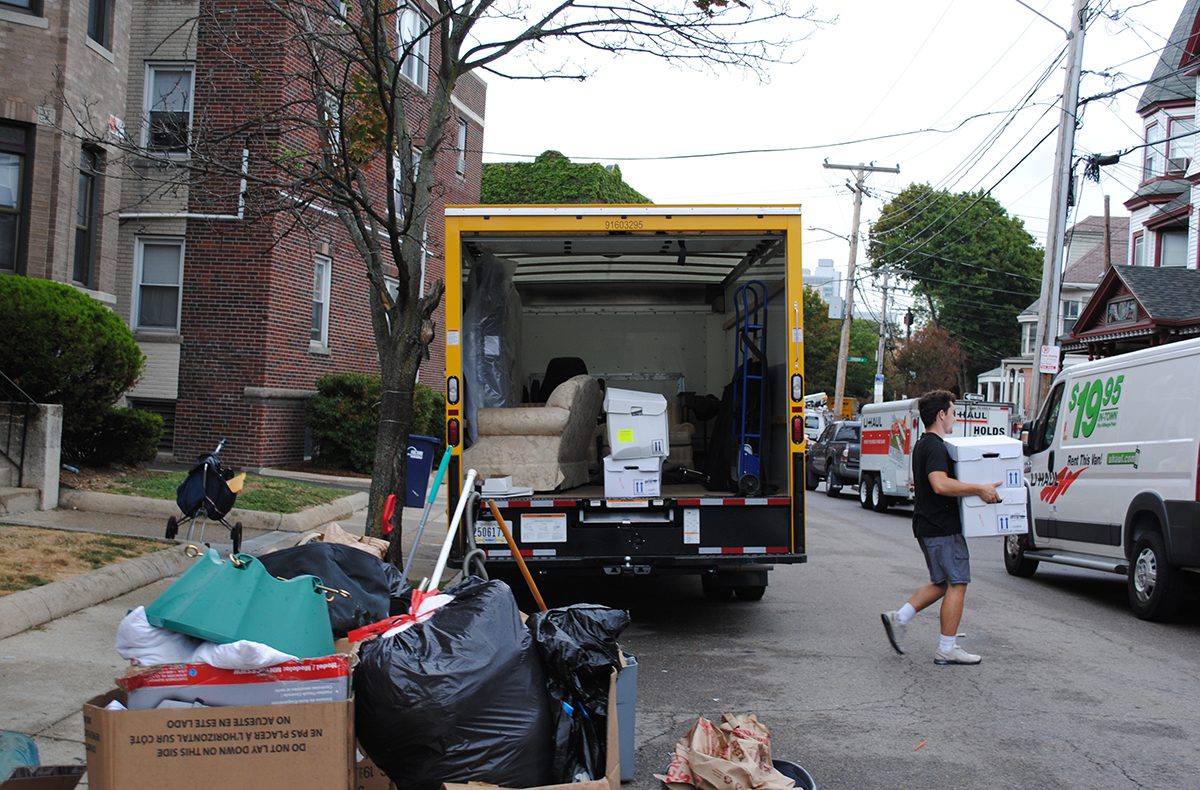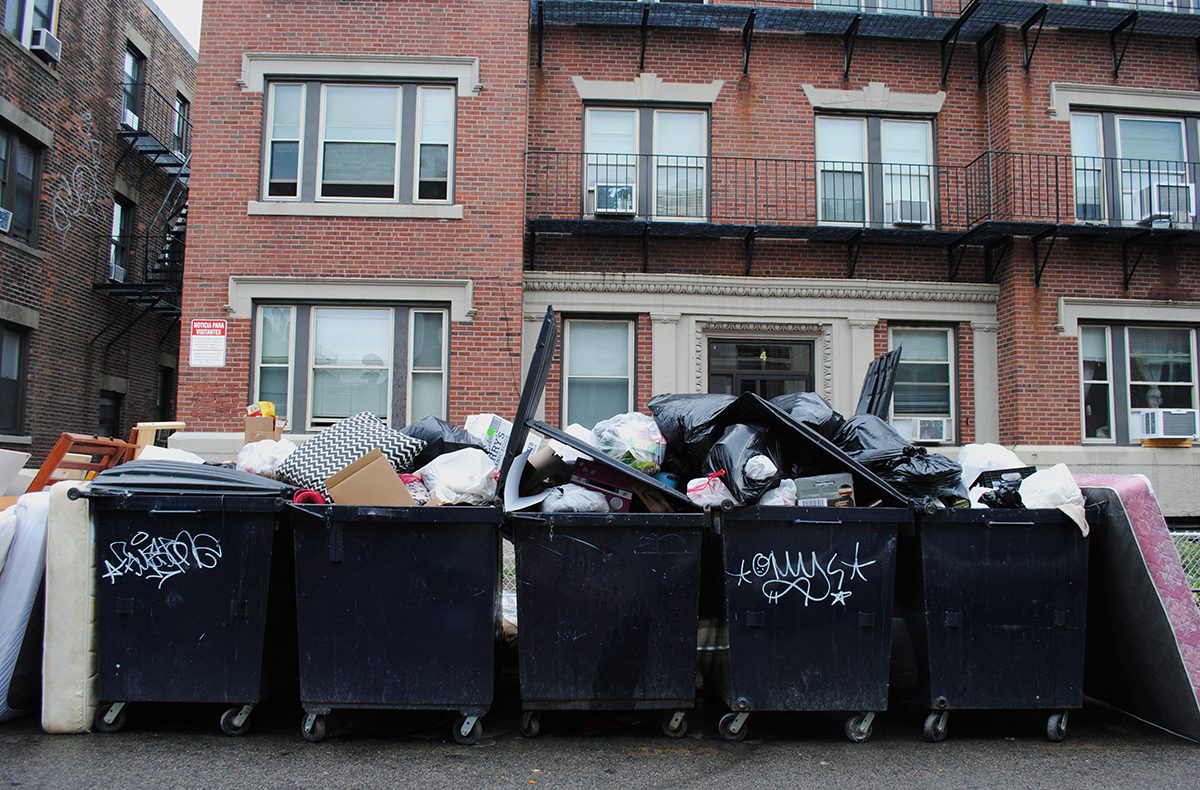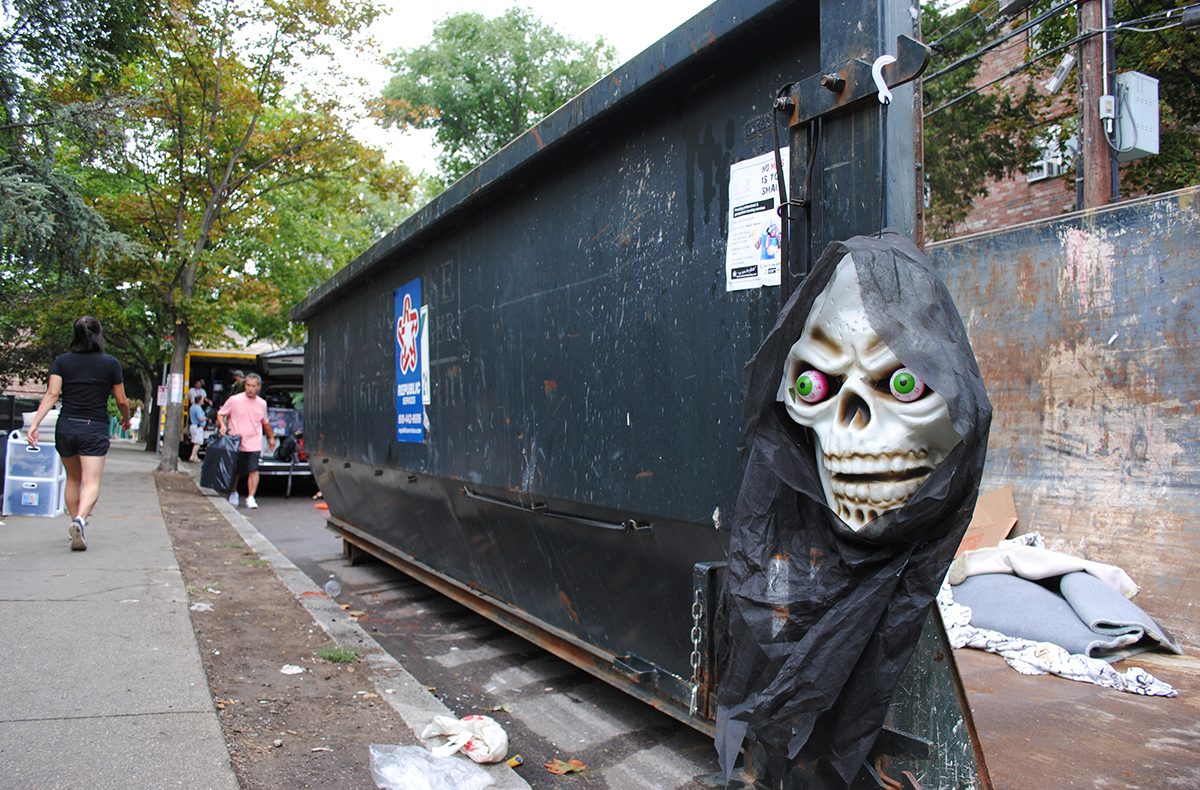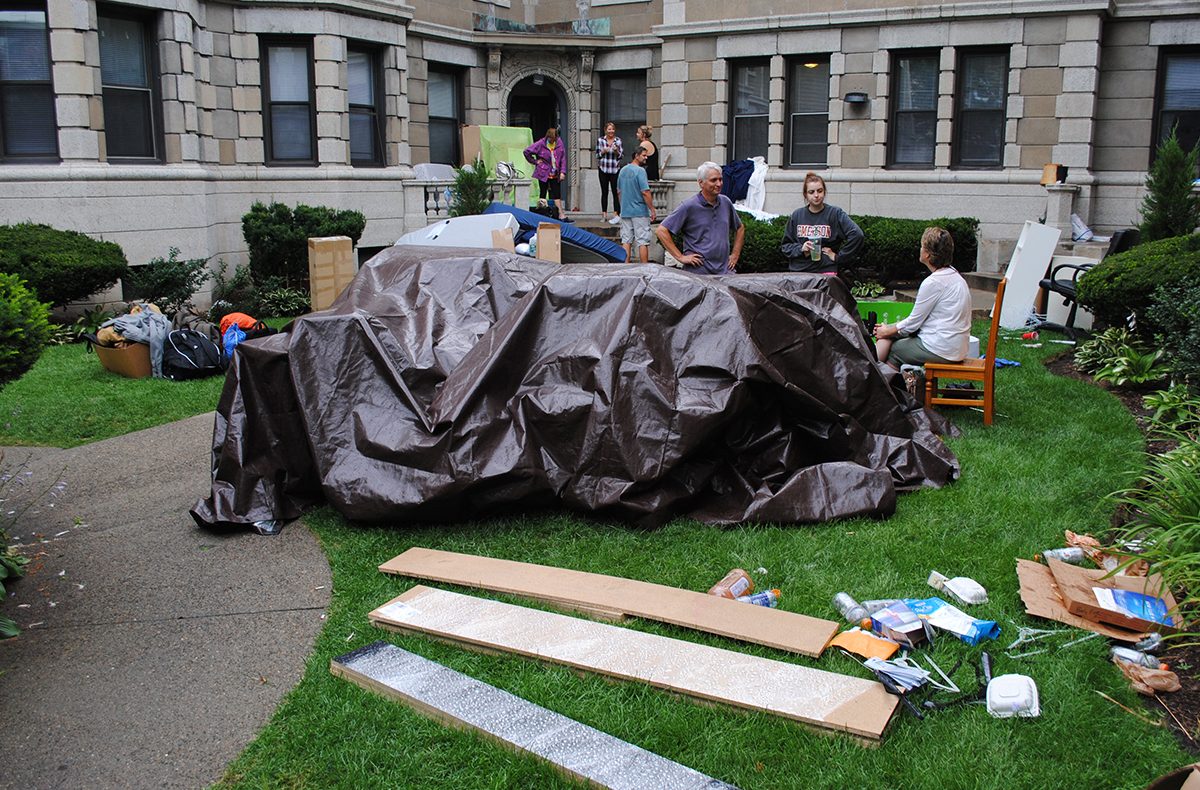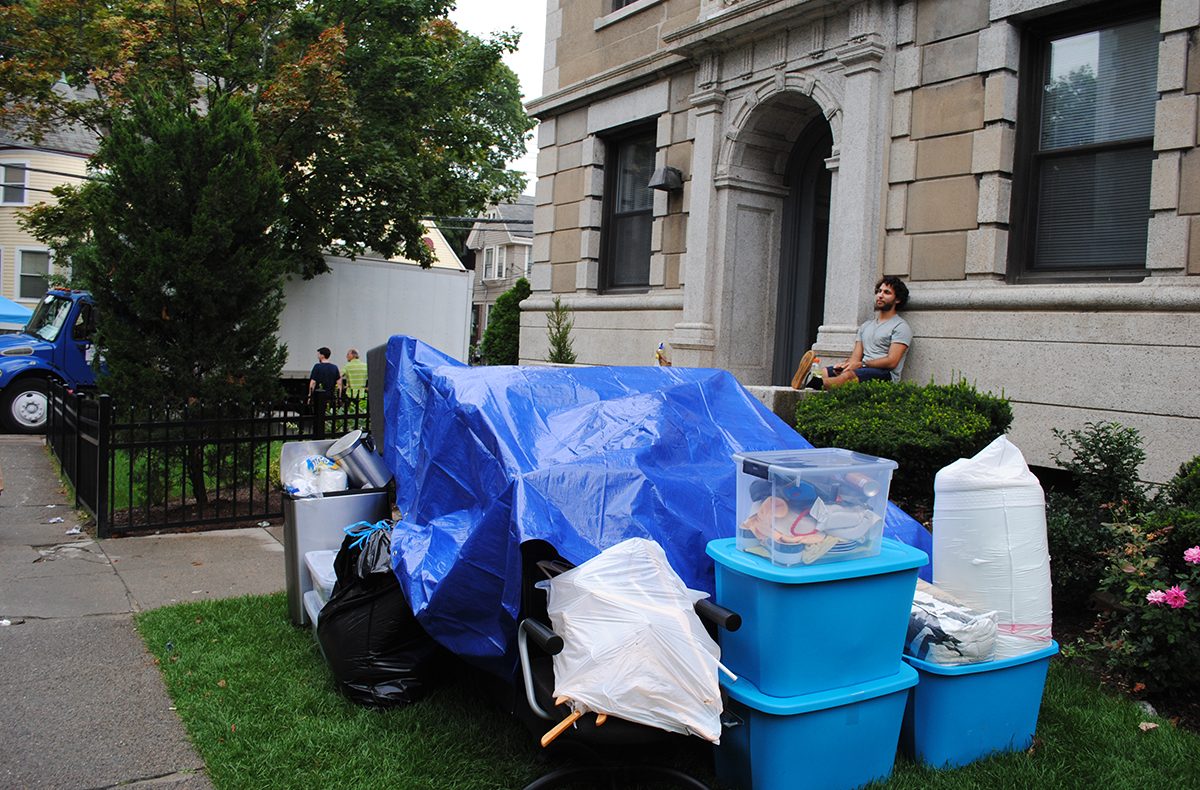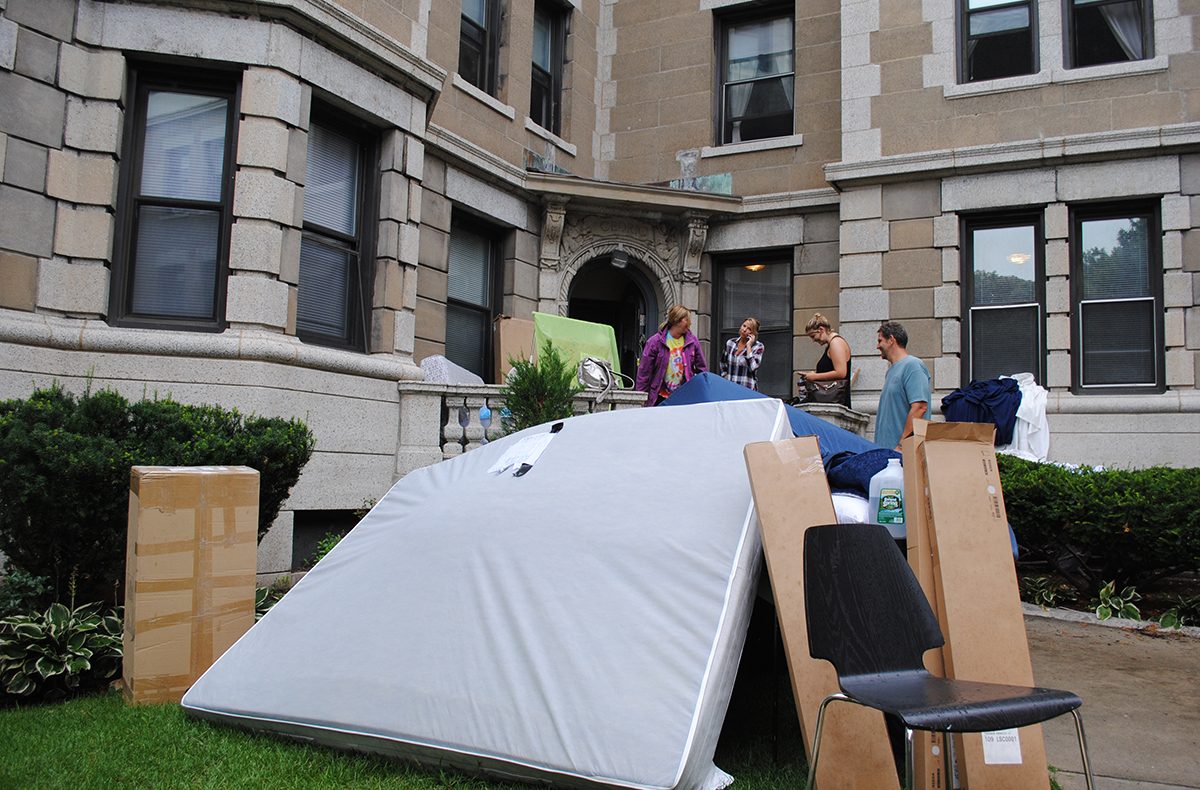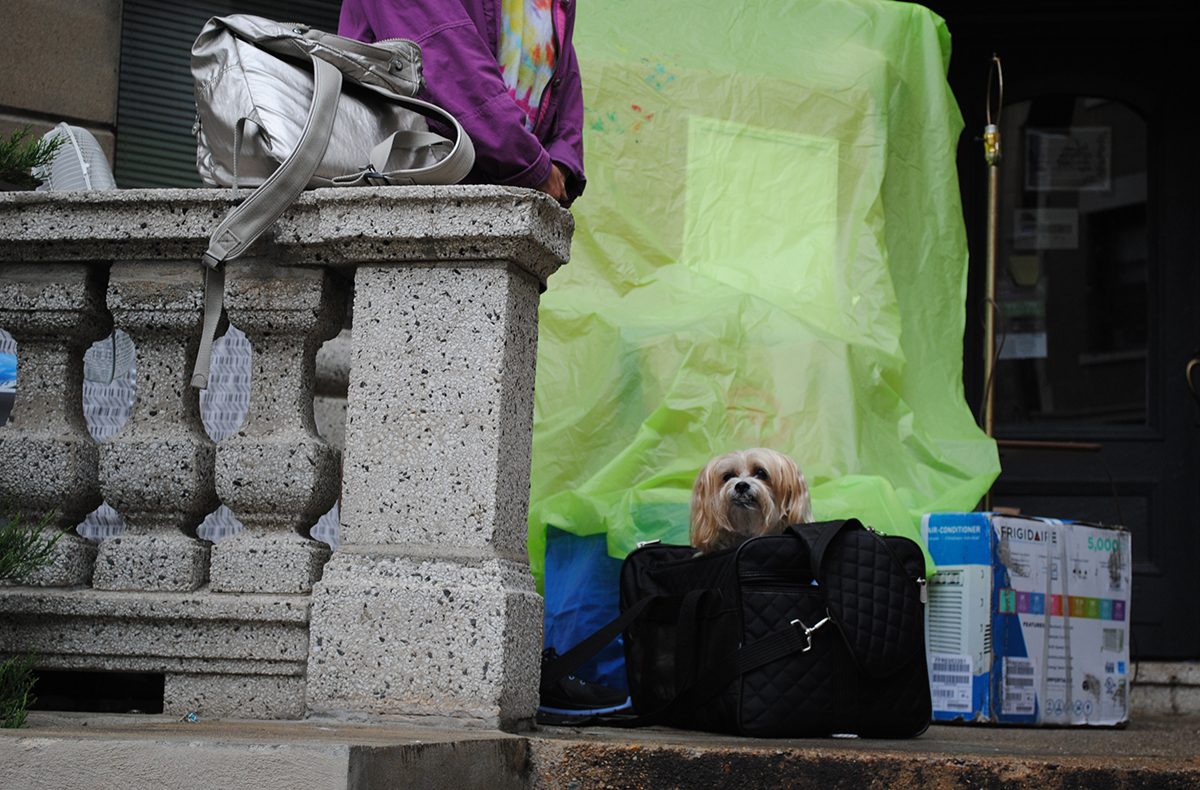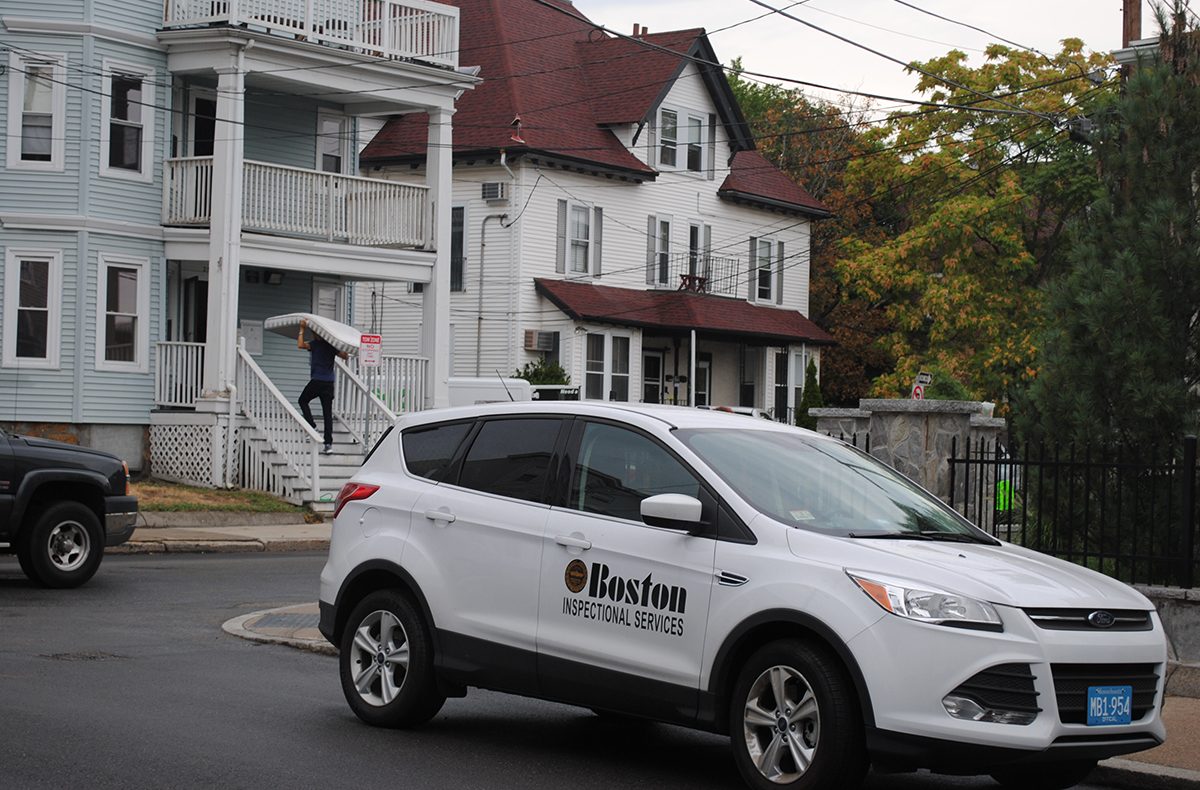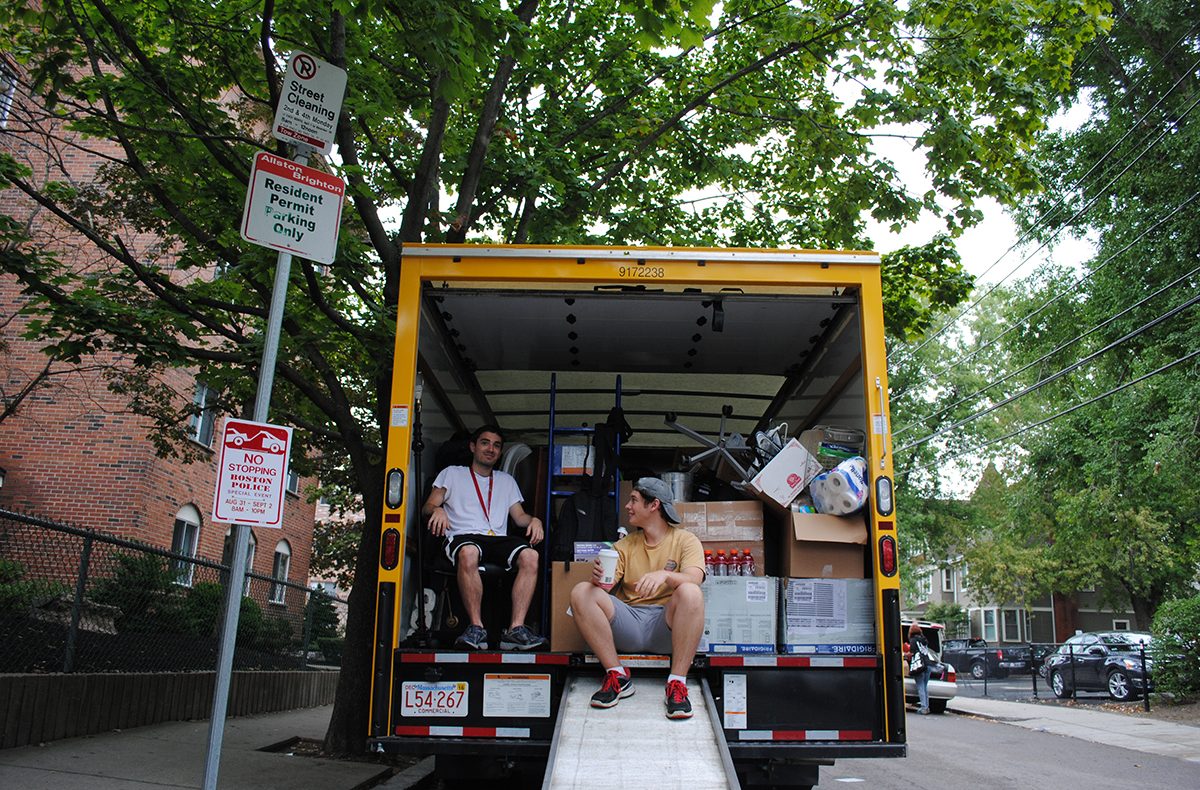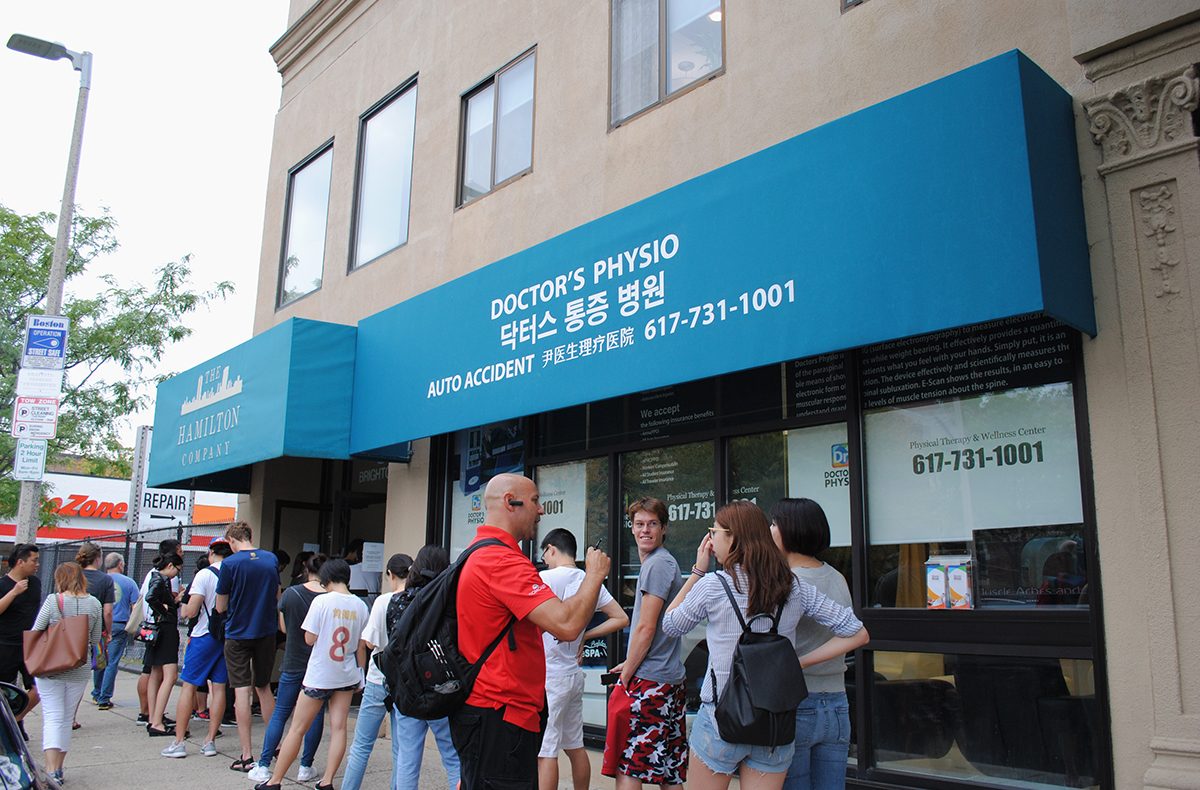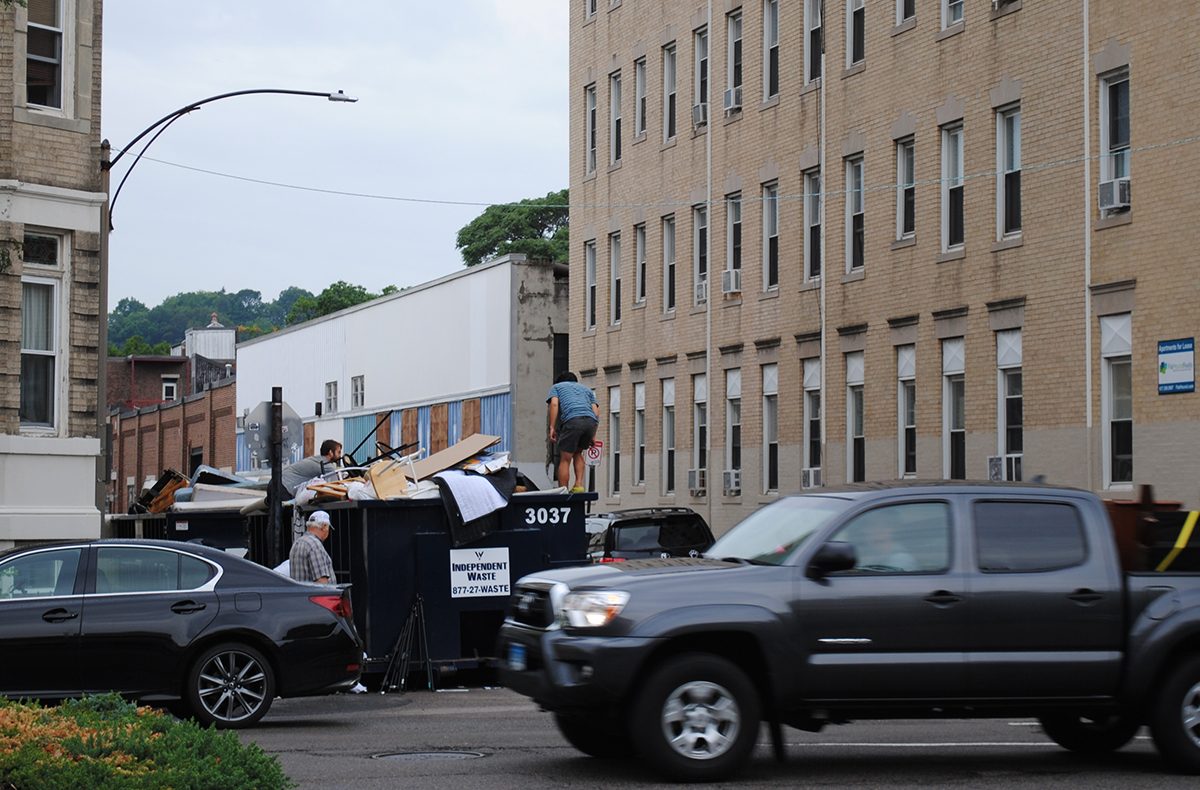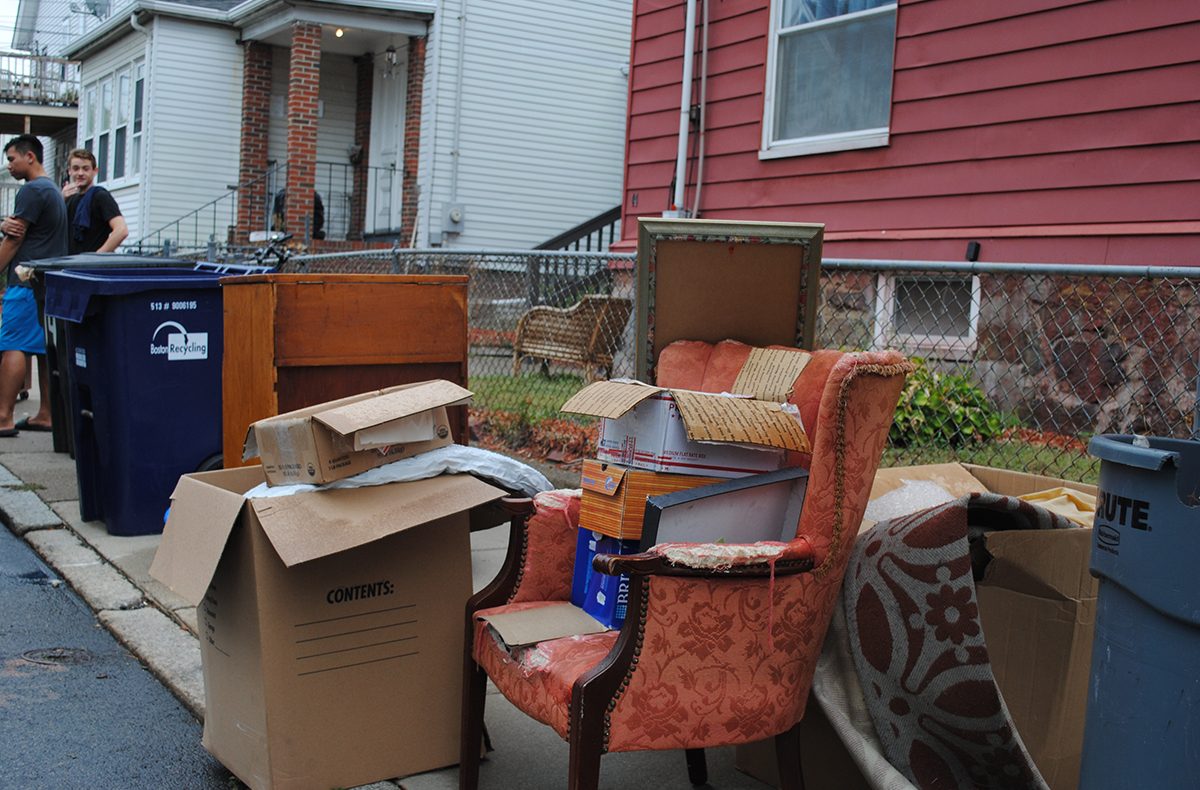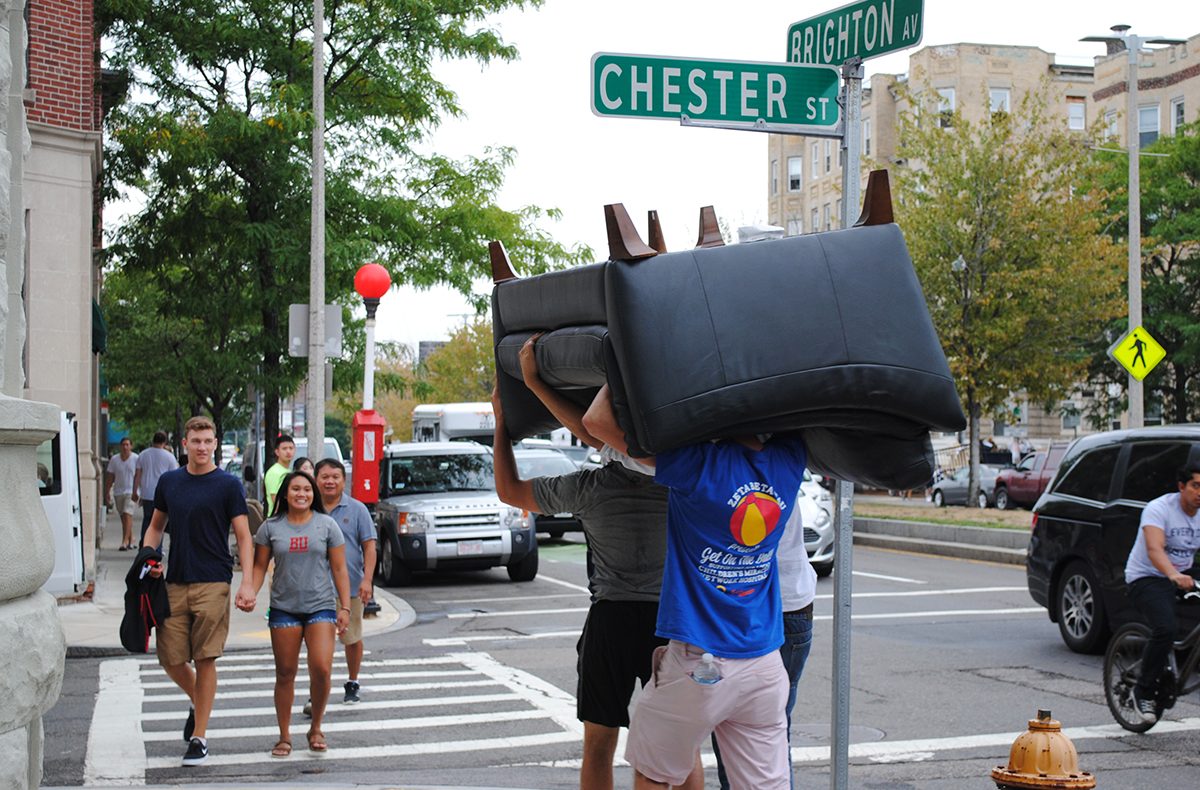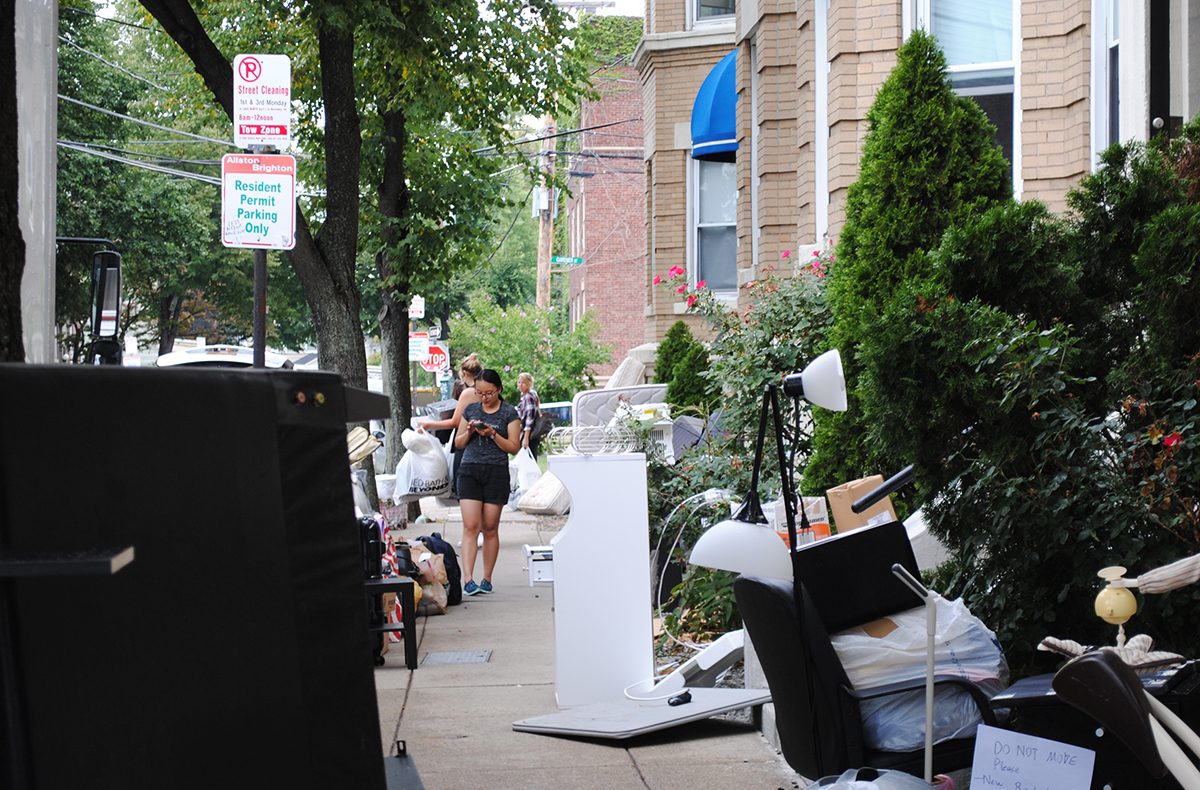 ---