This South End Apartment Complex Is Inspired by Midcentury Design
The Girard draws from the aesthetics of Eames, Knoll, and Nelson.
---
If your Eames chair infatuation is becoming borderline obsession, consider moving to a Boston building that's chock full of them.
The newly completed Girard in the South End is the city's newest midcentury modern haven. The apartment complex is a piece of 1950s eye candy, drawing from the aesthetics of famed furniture designers Eames, Knoll, and Nelson.
The first move-ins to the 160-unit development began this month. Peter Roth, founder and president of New Atlantic Development, says residents are "steeped in the best of contemporary and also midcentury cultural environments available," at the Girard.
Aside from gleaning inspiration from the modern movement's biggest names, Roth explains the work of the somewhat lesser-known Alexander Girard played a role in drafting designs for the building.
"I describe him as one of three legs of the Herman Miller stool," says Roth of Girard, who along with Charles and Ray Eames and George Nelson, helped launch the Herman Miller chair brand into international acclaim.
Roth notes Girard's uniquely vibrant designs and patterns were an important part of midcentury modern design.
"Girard's work was influenced very much by folk art as well as contemporary design, and we love that," Roth says.
The Girard has taken the highlights of modern design and distilled them into a single comfortable, contemporary apartment building.
"We sort of took what I call a curation approach to all the interior furniture selection, focusing on these midcentury modern classics that are as wonderful today as they were 60 years ago," says Roth.
Designers and architects from Utile Inc. looked to the living room at Isabella Stewart Gardner Museum, part of the museum's new addition by architect Renzo Piano, to create the building's Eames Penthouse. The penthouse serves as a common area for all Girard residents, and features a library area, a kitchen, a lounge area, a fireplace, and a meeting area.
The space connects to the Girard's roof terrace, where there are grill stations, plenty of Bertoia diamond chairs, and unparalleled views of the city. Other nods to the Eames' include two conference rooms—one dubbed the "Charles" and the other "Ray." All of the building's furniture features name plates to note a piece's designer.
The Girard's list of amenities includes a fitness center, a guest suite, underground parking, and a pet spa. Plus, the art-inspired complex boasts an art gallery with 12 rotating installations from local artists. Rental units range from 547 to 1,644 square feet, offering floor-to-ceiling windows, customizable closets, an accent wall program, and a Nest thermostat. One-bedroom units start at $2,950 per month.
See more of the midcentury-inspired spaces at the Girard below.
---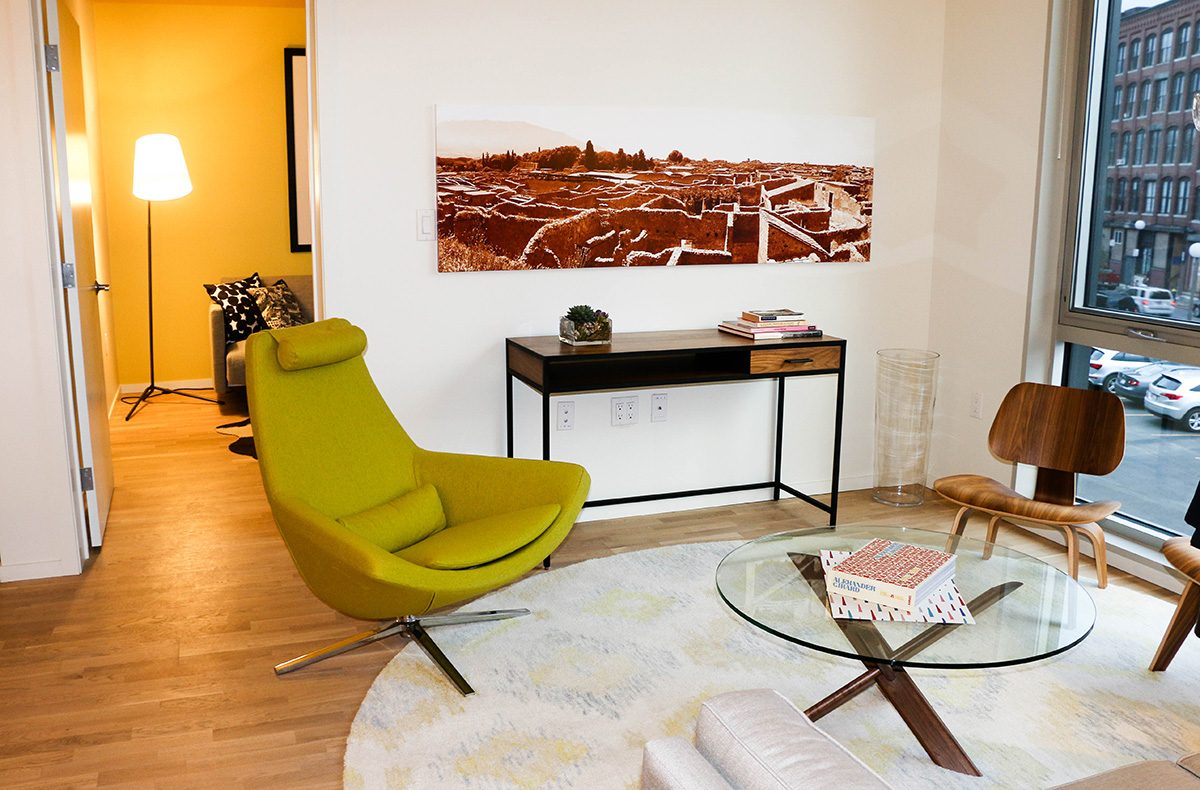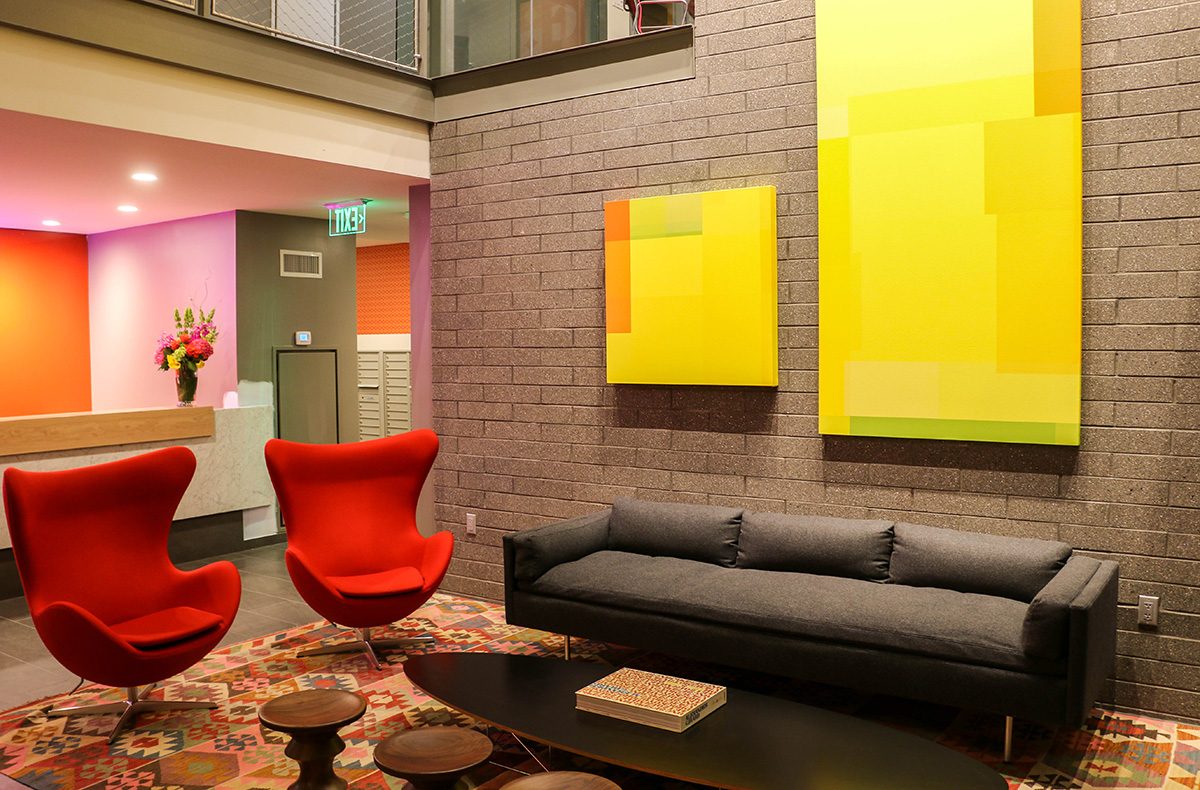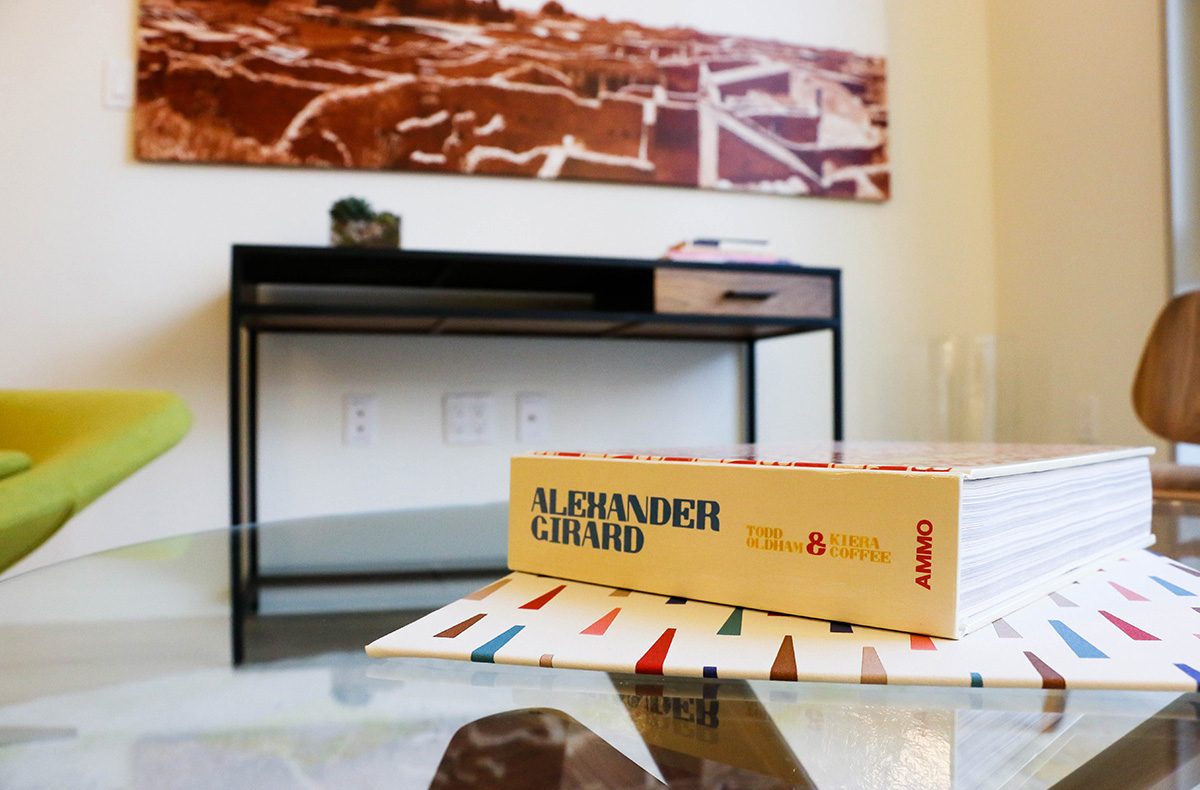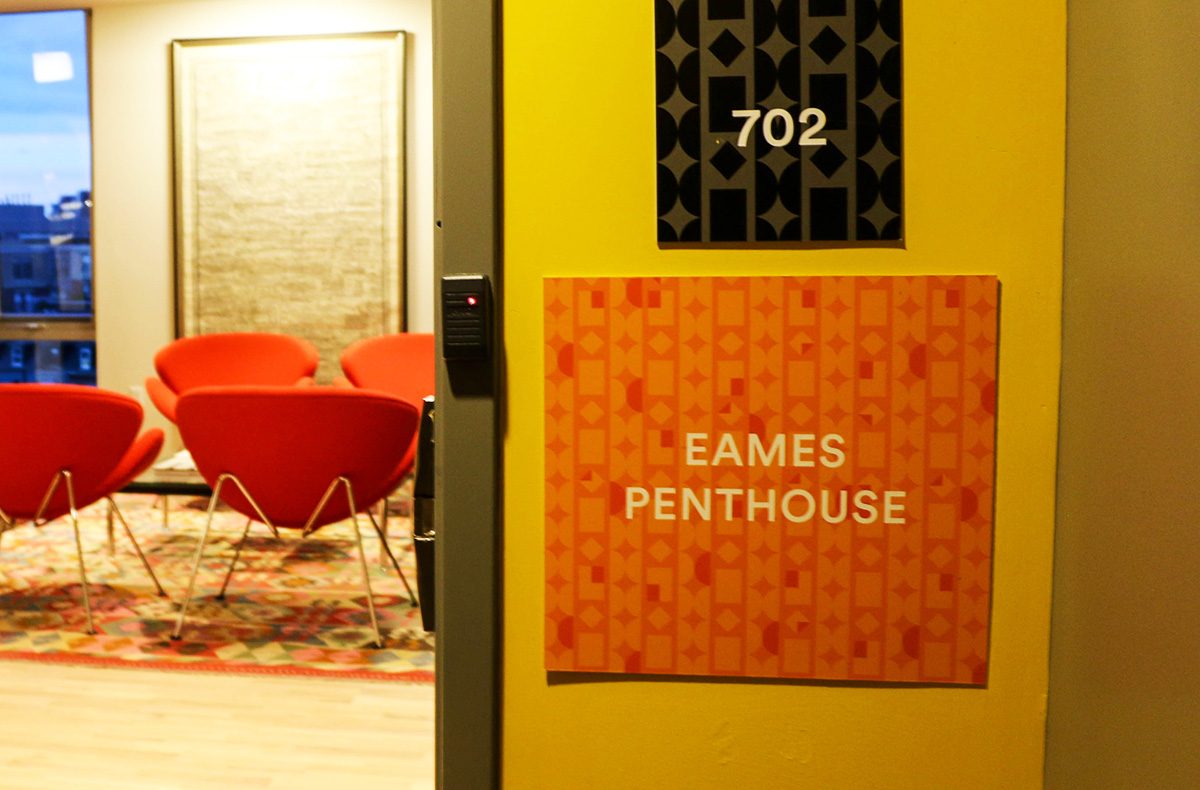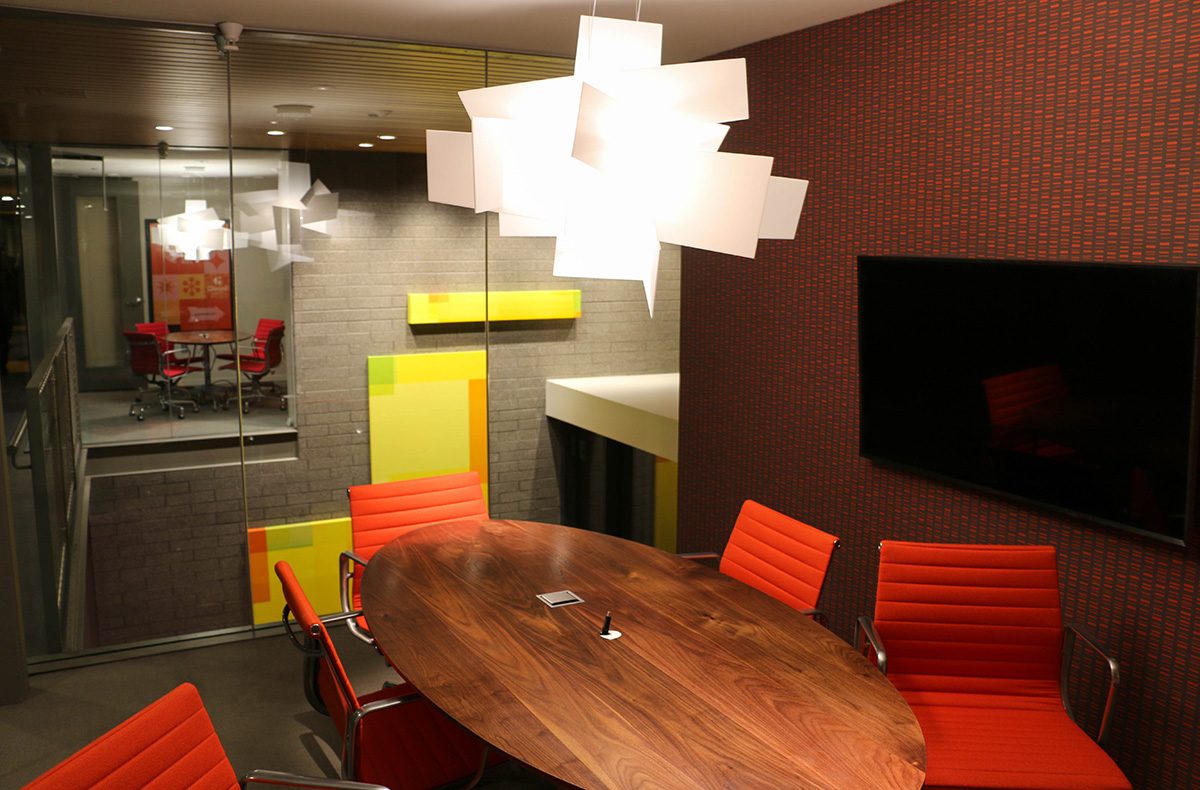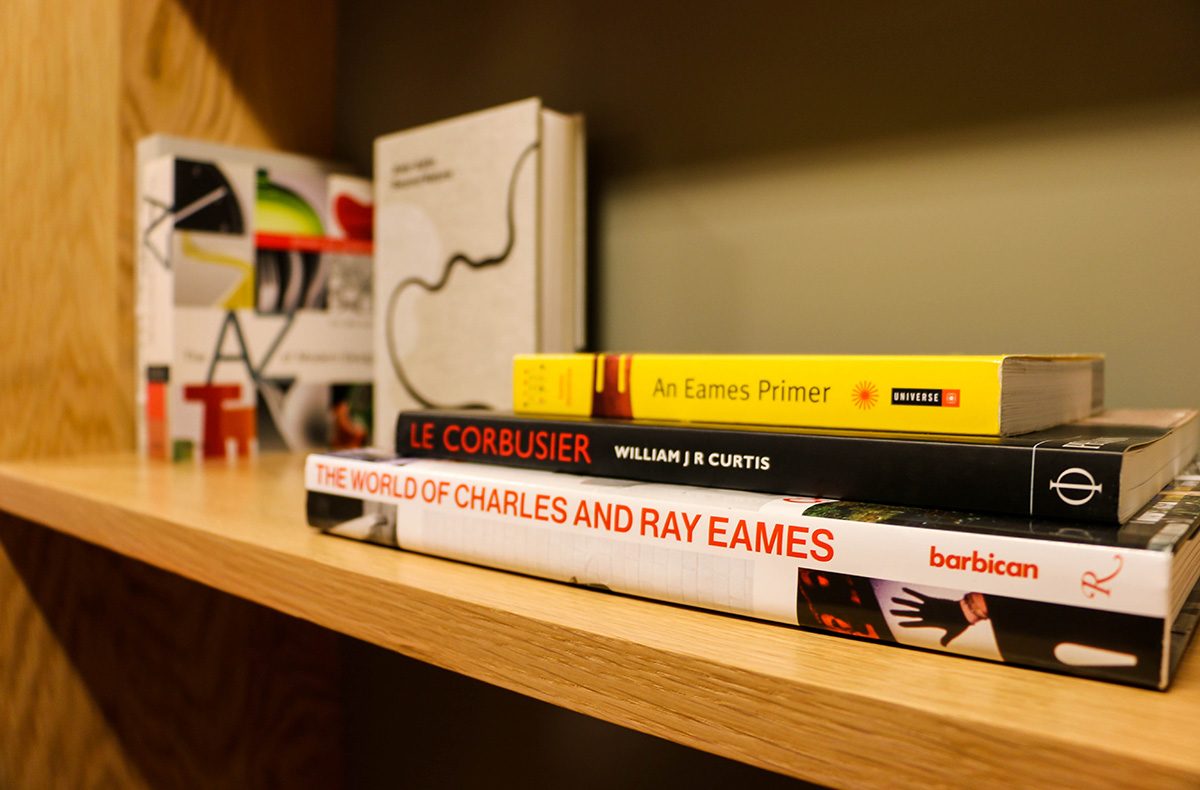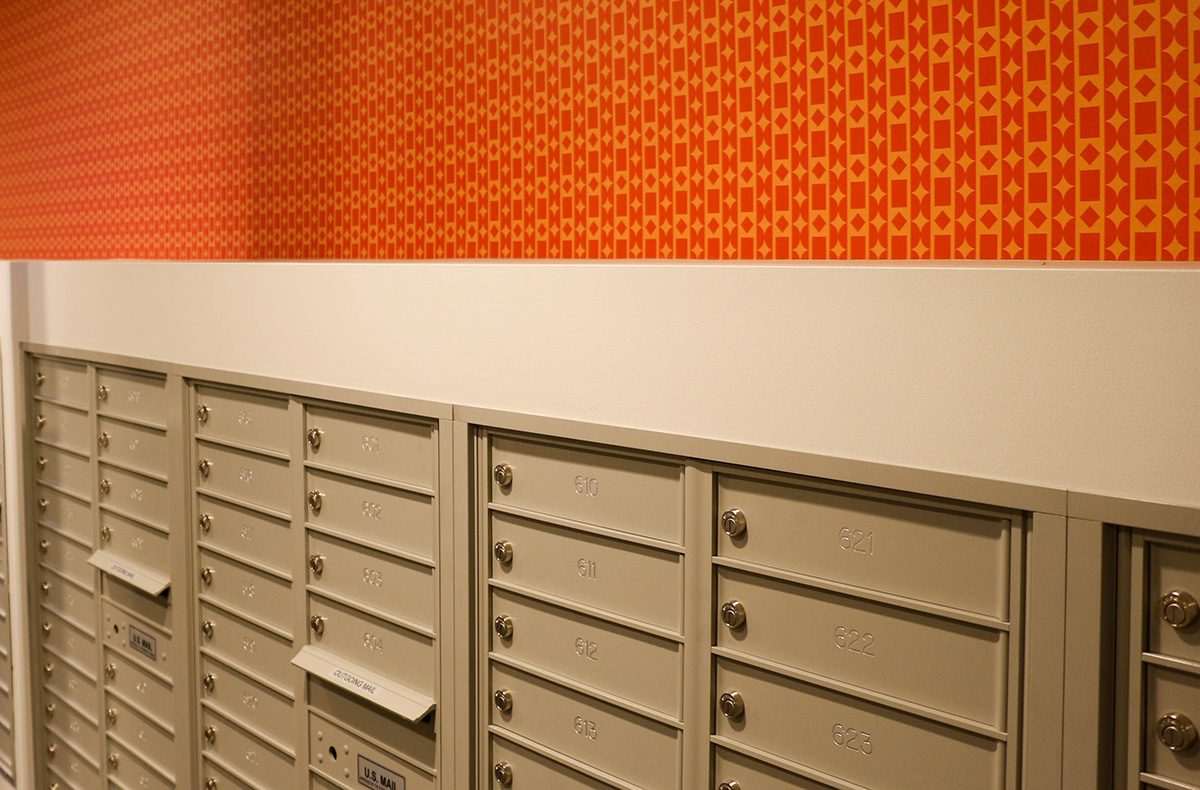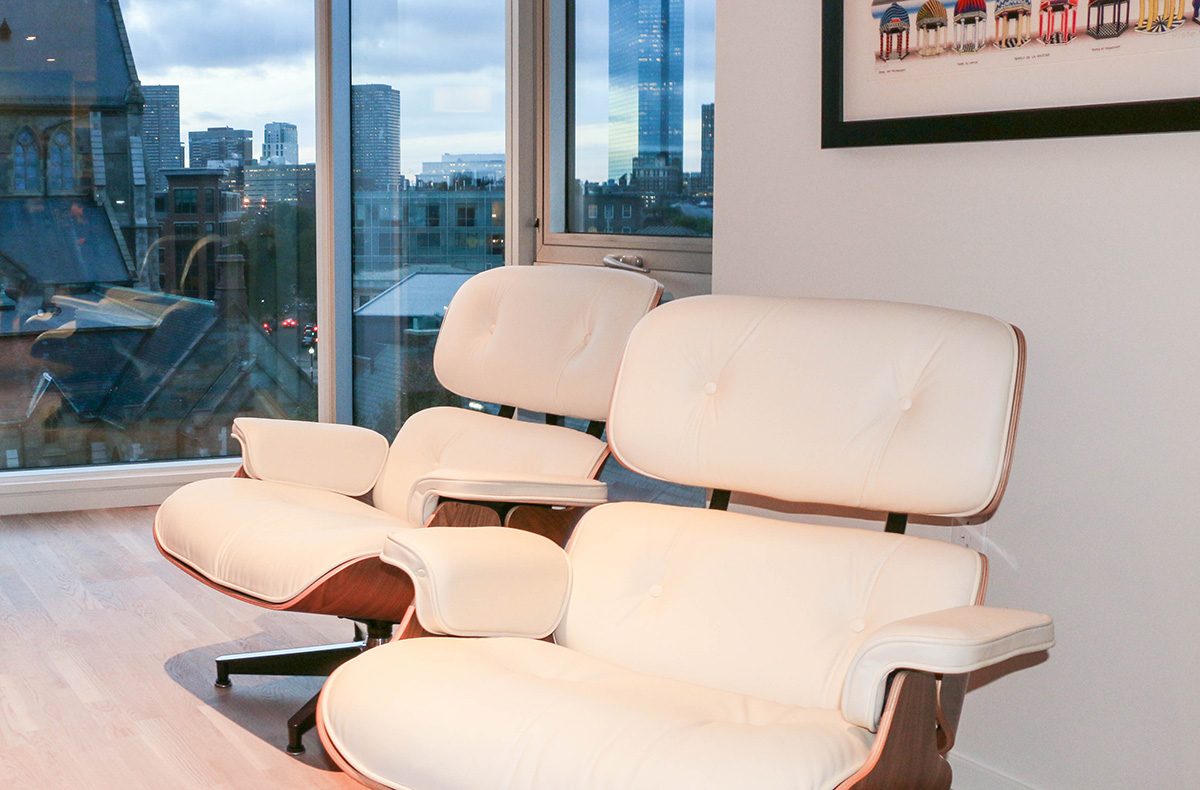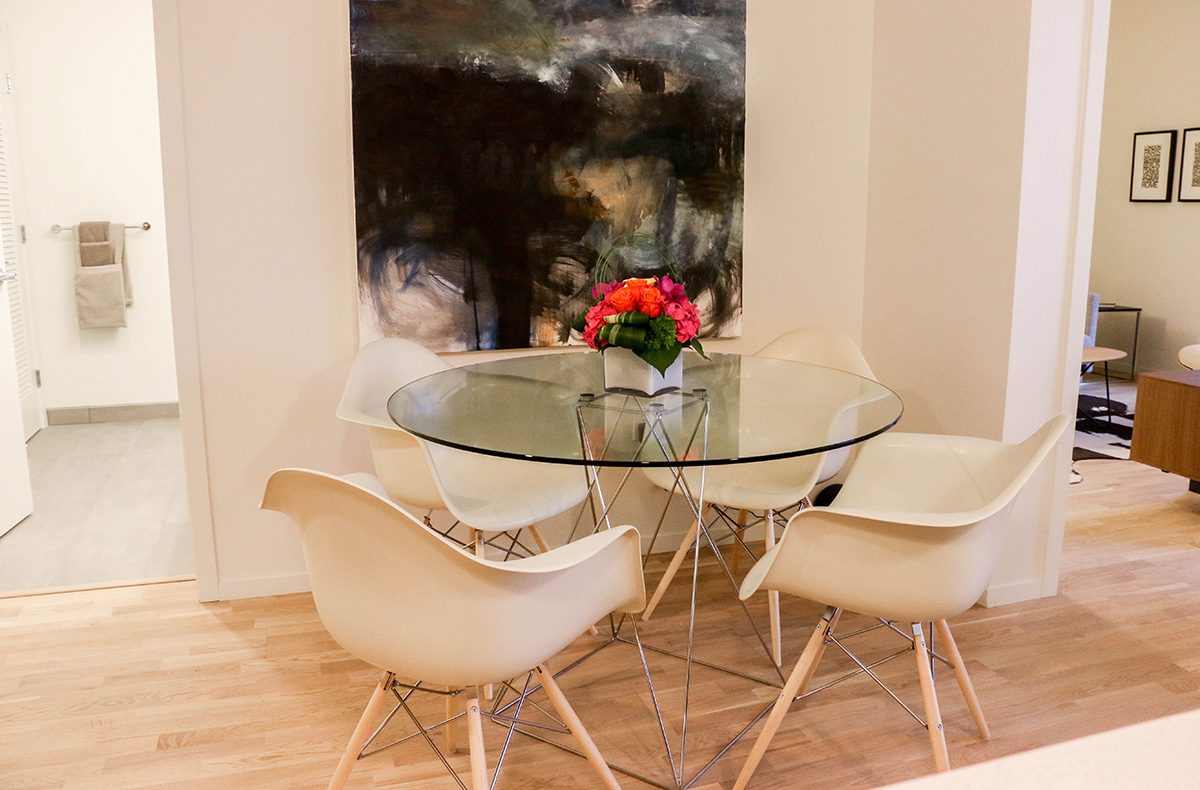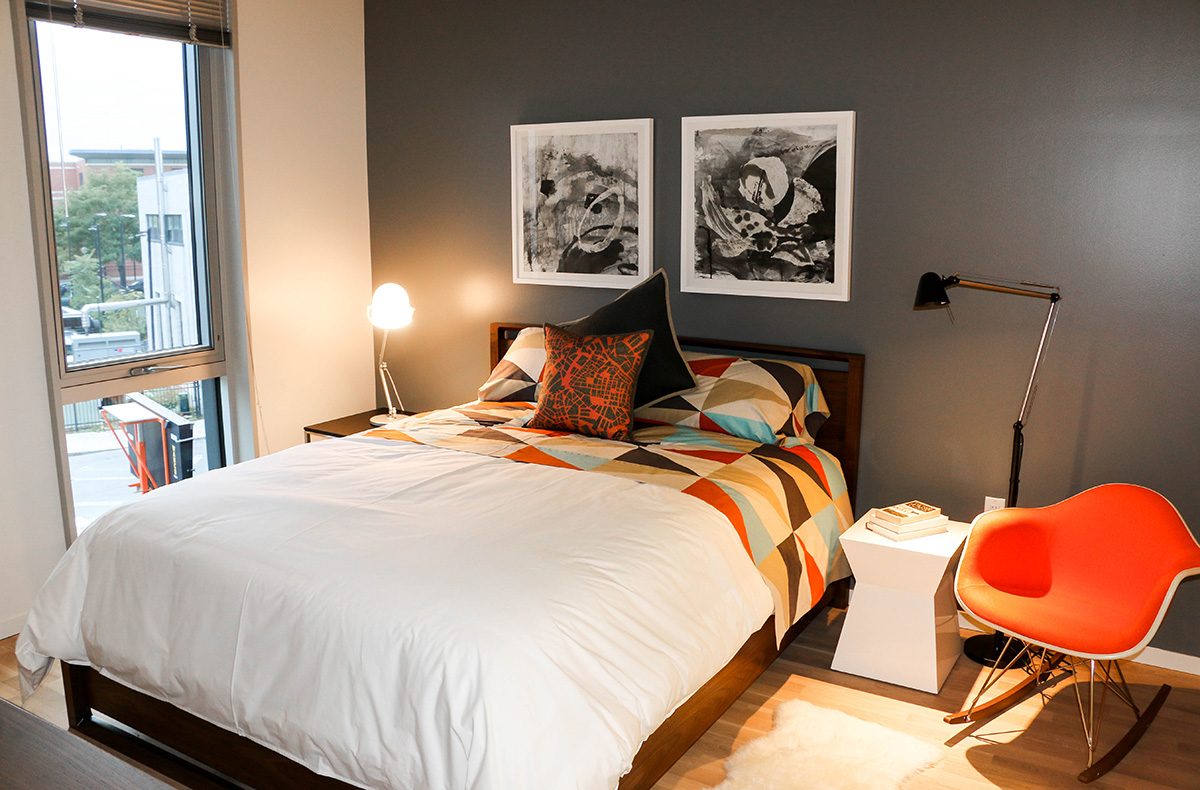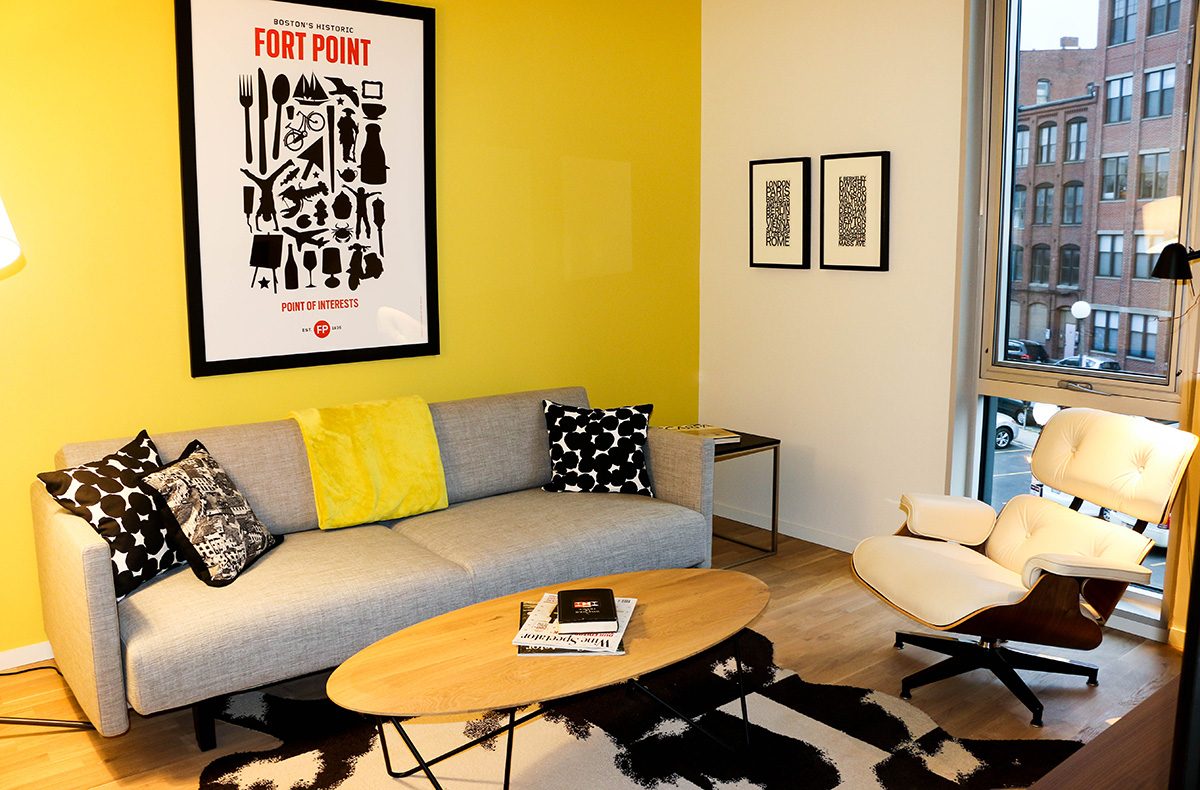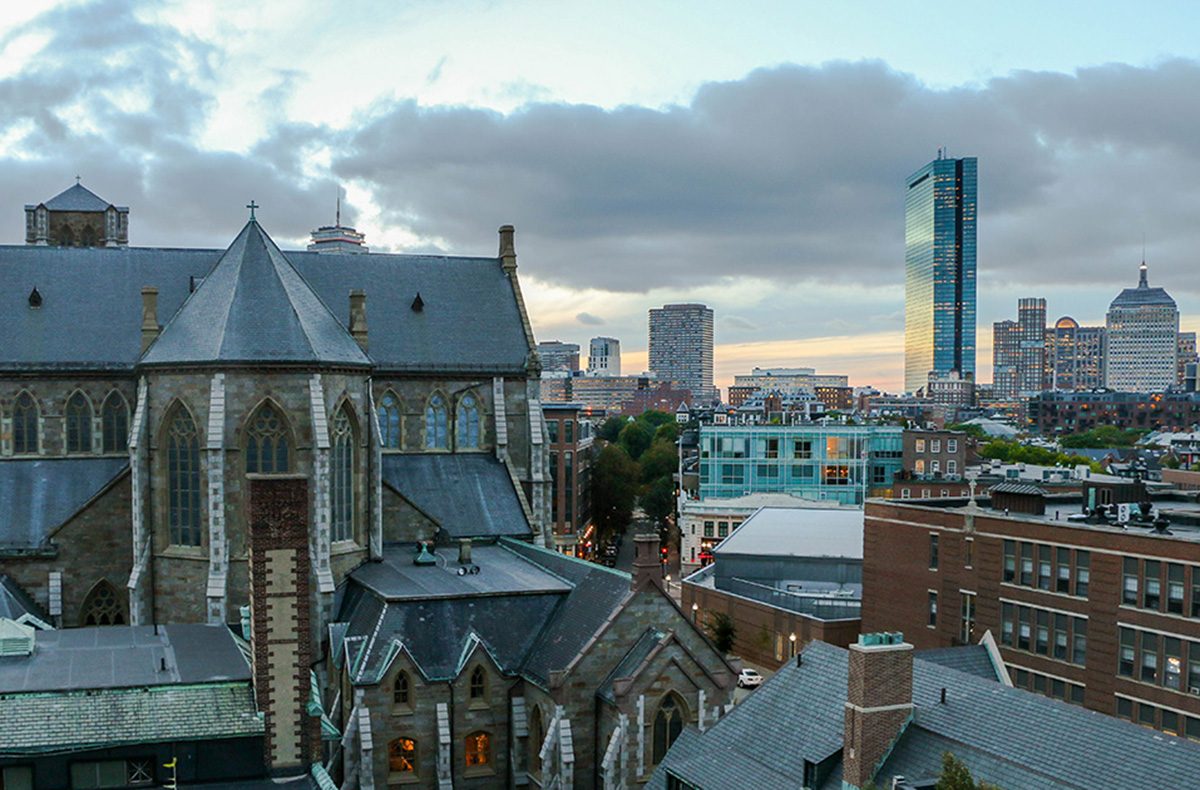 The Girard, 50 Malden Street, Boston, girardboston.com.
---