The Redesigned Rooms at the W Boston Are Stunning
They're inspired by Revolutionary War troops, Edgar Allan Poe, and other themes from Boston's rebellious past.
---
Every so often, a hotel will update its rooms to keep them fresh and modern. It's pretty standard stuff, and usually, the results look great. A new redesign at the W Boston, however, is a different story. The completely renovated rooms and suites stop you in your tracks.
The W Boston's design reveal on Thursday unveiled a collection of uniquely modern and edgy environments. Inspired by rebellious themes from Boston's past, the rooms are a stunning new experience for hotel guests in the city.
"It was the rebellious nature that is so common in Boston's history that we were most drawn to," says Krystle Louie, a senior designer with W's global brand design. "From the Tea Party to Aerosmith, known as the 'bad boys of Boston,' we tapped into Boston's diverse history of breaking the rules and changing the industry."
That rebellious nature has taken many forms: the Revolutionary War, the Boston Tea Party, the city's rock and roll royalty, and the sneering Edgar Allan Poe, who actually despised Bostonians, dismissing them as "Frogpondians." All of these themes are illustrated in the W's rooms and suites in unique and unexpected ways.
W's design team partnered with Dawson Design Associates and renowned Spanish artist Antonio Mora to bring this rebellious vision to life. The suites link history with today's innovations, and do so seamlessly by incorporating contemporary details with a twist. Smoked glass and faux-charred wood hearken back to the first battles of the Revolutionary War, and angular shapes and sharp edges conjure images of The Raven by Edgar Allan Poe.
Each suite is completely different. The Marvelous Suite, for example, features an oversized custom wall mural of a feather inspired by Poe. Odes to Boston are visible in the bedding, the accents, the art, and even the furniture. The rooms were designed based on groups of disruptors, and in turn, are meant to be a haven for Boston's new generation of disruptors.
Curious to see the rest of the suites? Let these photos speak for themselves.
---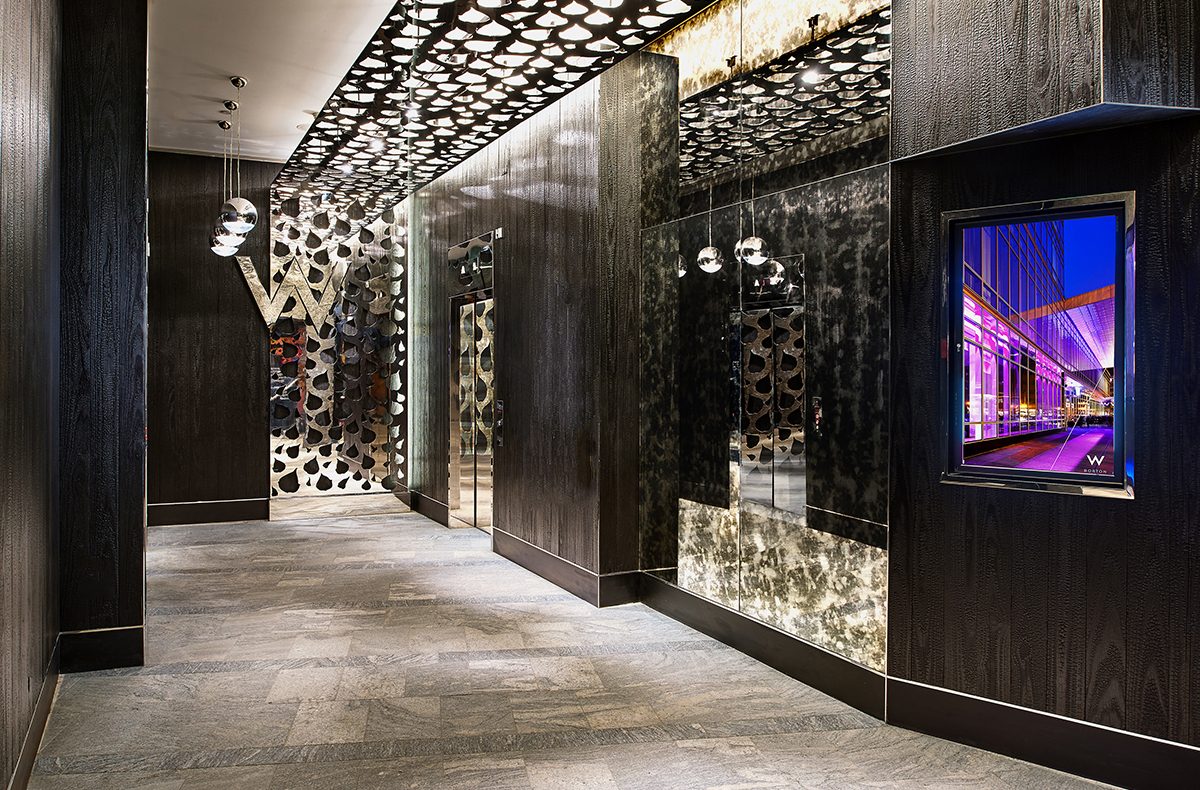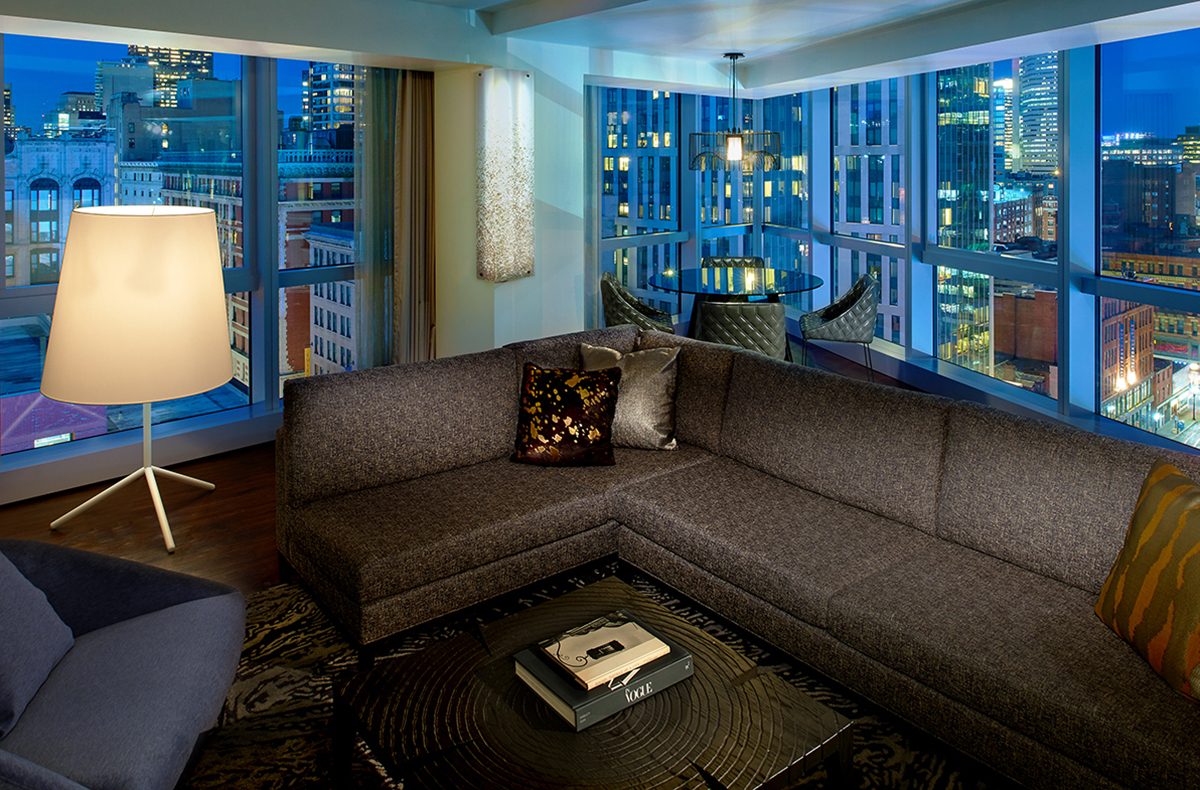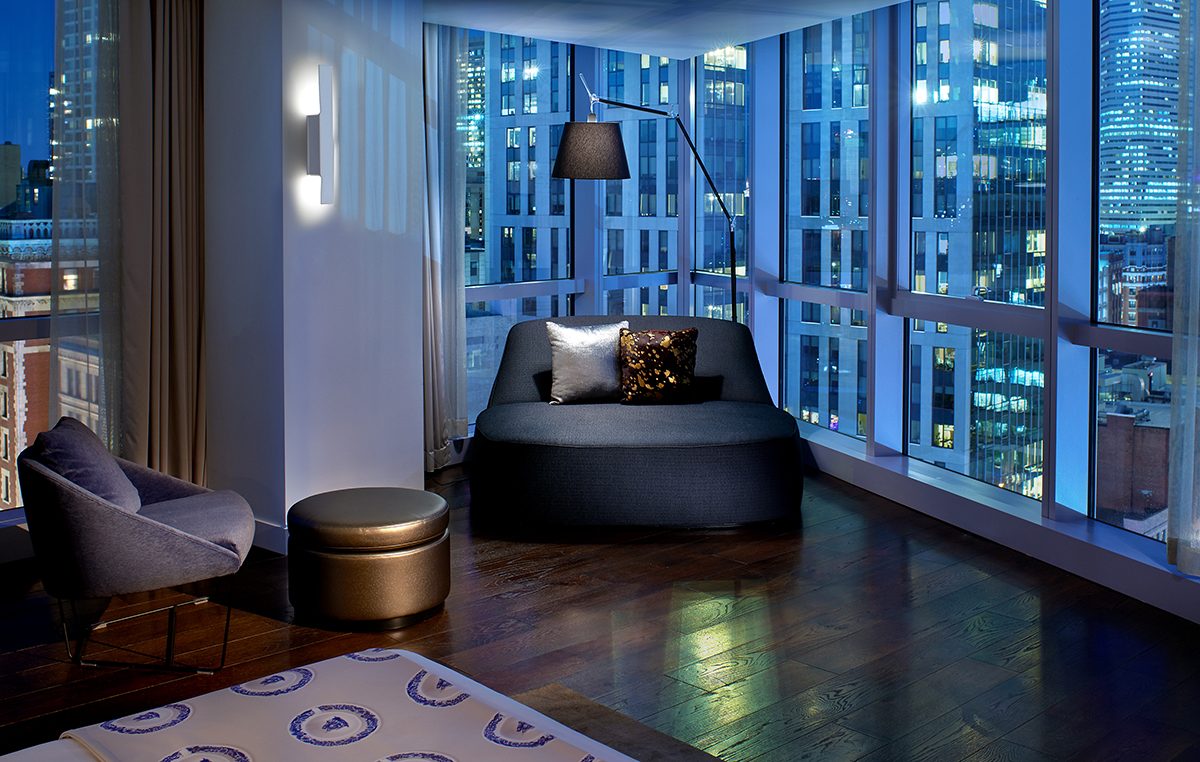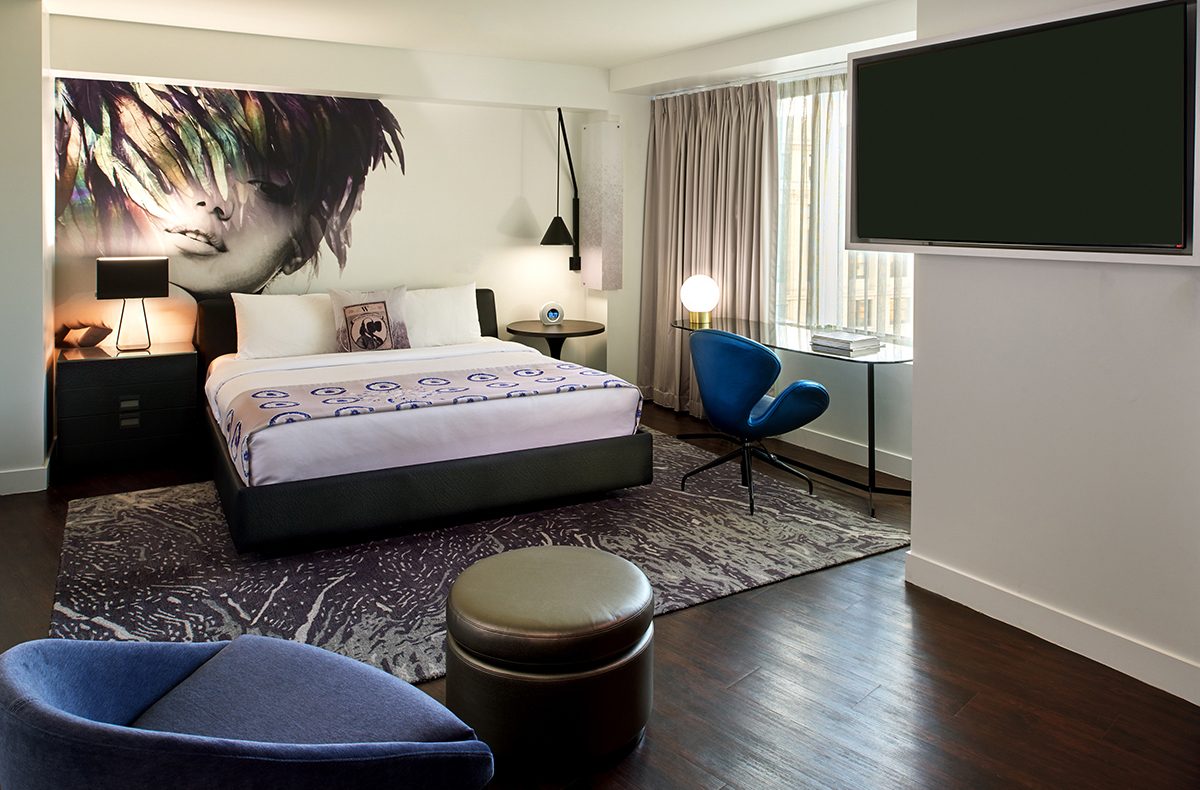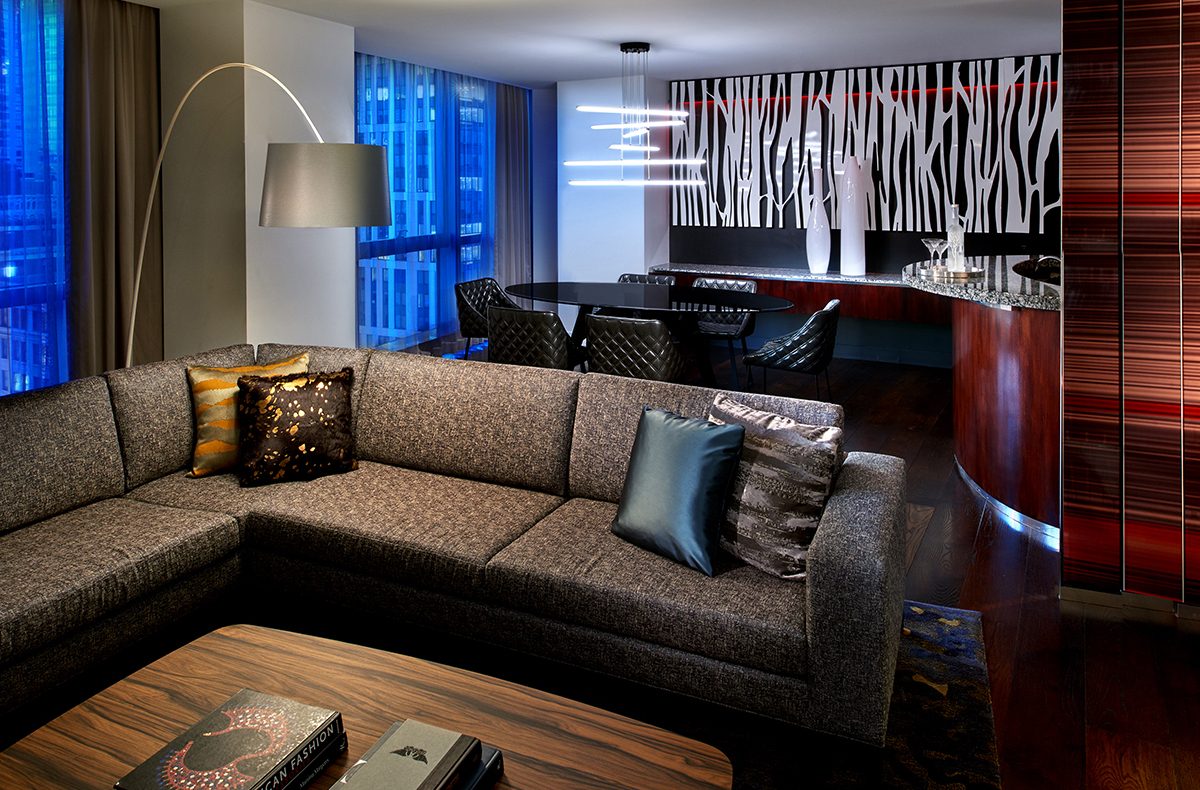 W Boston, 100 Stuart Street, wboston.com.
---