Home Additions: Arty in the Back
An architect overhauls the back of the house to let in natural light throughout the year.
---
Architect Maryann Thompson loved the 1860s Cambridge/Somerville six-bedroom home—big enough for her five children, it was packed with potential. And because the house backed up to a parking lot, it had been on the market for some time when she and her husband, Mort, bought it in 2013. But Thompson knew how to play its unusual siting to her advantage: If she overhauled the space in the back of the house, she'd get all the light and openness she craved, plus views of her pocket-size yard.
First, she took down many of the walls on the first floor, removing the kitchen, bathroom, den, dining room, and back staircase—all of which blocked the southern light—to create a single space. Thompson then built an open kitchen into the western corner of the new volume that flows into a bright, two-story living room, activated by a modern wood staircase with open risers.
New dormers on the third floor brighten up an additional common space that includes a kitchenette.
Thompson's addition makes no apologies for its modern attitude, which feels just right in this eclectic neighborhood. With natural light streaming in throughout the year (and powering photovoltaics on the roof), the house now matches its owner's sunny disposition.
The double-height living room has a small footprint, but feels grand.
Upstairs, the landing doubles as an office that overlooks the living room via a balcony.
Looking from the open kitchen through the living room, majestic sliding windows frame the verdant backyard.
Open shelves run across a window in the kitchen, celebrating Thompson's brightly colored dishware.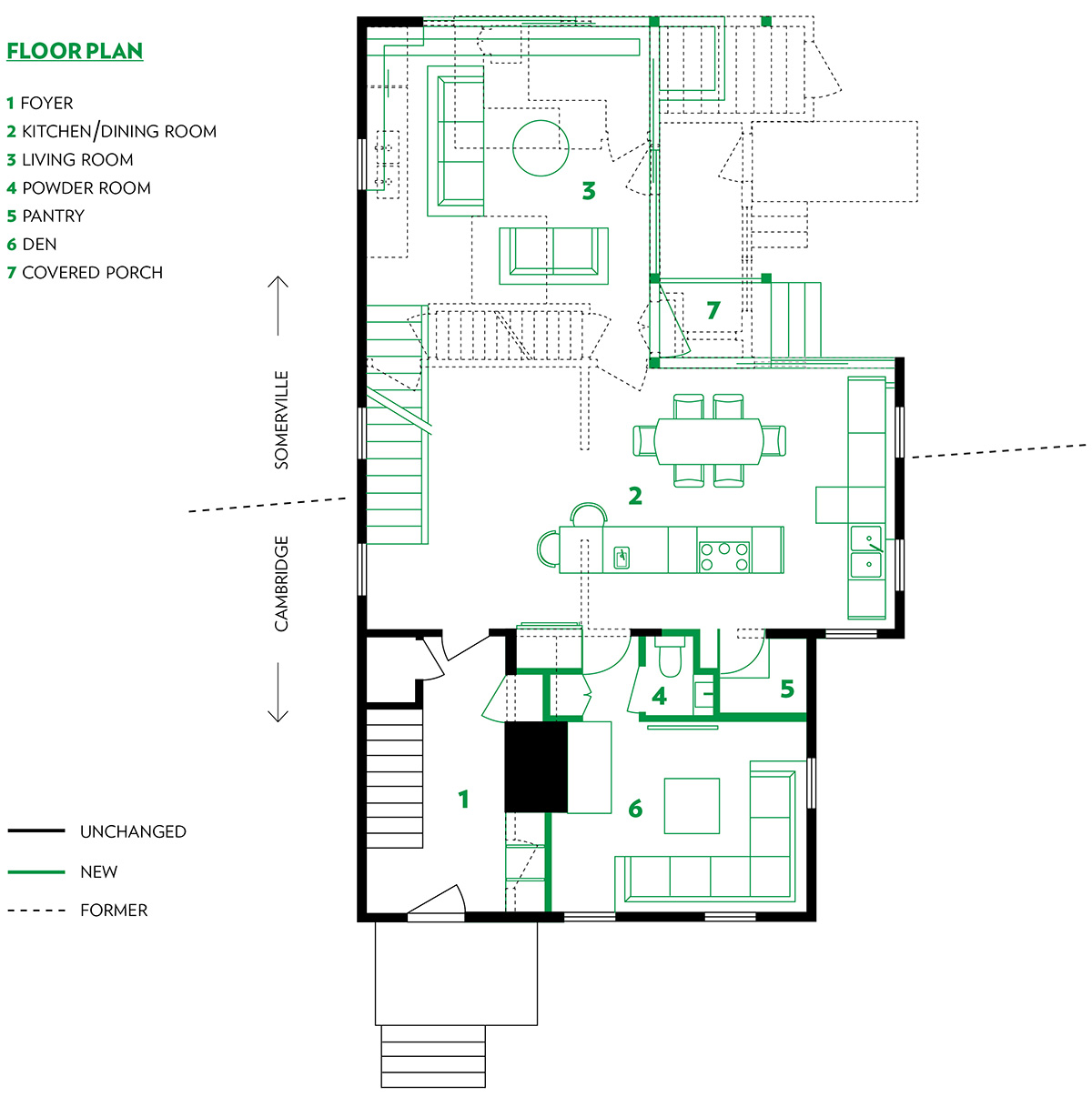 Front: The house now sports photovoltaics on the roof, but otherwise is unchanged from the street.
Back: Thompson didn't conceal her affinity for modern architecture when designing the addition.
---
More: Pitch-Perfect Home Additions
---