Here's a First Look Inside the Tiny Rooms at Yotel
The airline travel-inspired lodging is open in the Seaport.
---
Whatever you do, don't call the Seaport's newest hotel a micro-hotel. While its smallest rooms size up to just 152 square feet, general manager Christopher Hartzell explains Yotel is just like a full service hotel—but with a small twist.
The London-based hotel chain seeks to offer "affordable luxury" to its guests by paring down the square footage. "We're giving (guests) everything that they need but nothing they don't," says Hartzell.
Inspired by airline travel, Yotel's efficiently designed "cabins" have charmed budget-conscious travelers in London since 2007, and have since expanded to New York City, Amsterdam, and Paris. Come Thursday afternoon, Yotel will officially open its second U.S. location on Seaport Boulevard.
The hotel's 326 cabins range from 152 to 487 square feet. While tiny, the rooms pack in a slew of amenities: heated towel racks, mood lighting, and a motorized, space-saving bed are just a few of them. The cabins feel surprisingly spacious, too, thanks to a combination of clever design solutions. The raised bed can fit four suitcases underneath it, and beside the bed, a nightstand conceals a retractable desk. Cubbies under coat racks offer extra storage, and insets in the bathroom walls make extra space for tissues and soap.
---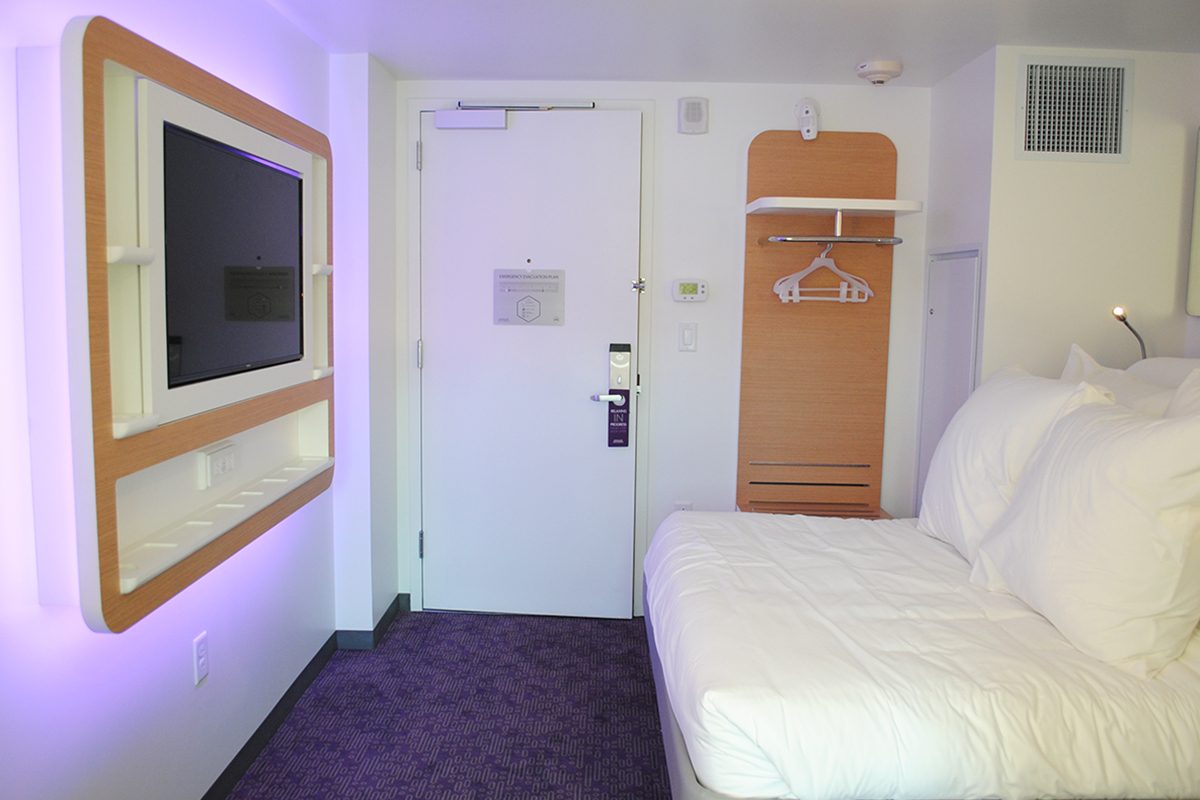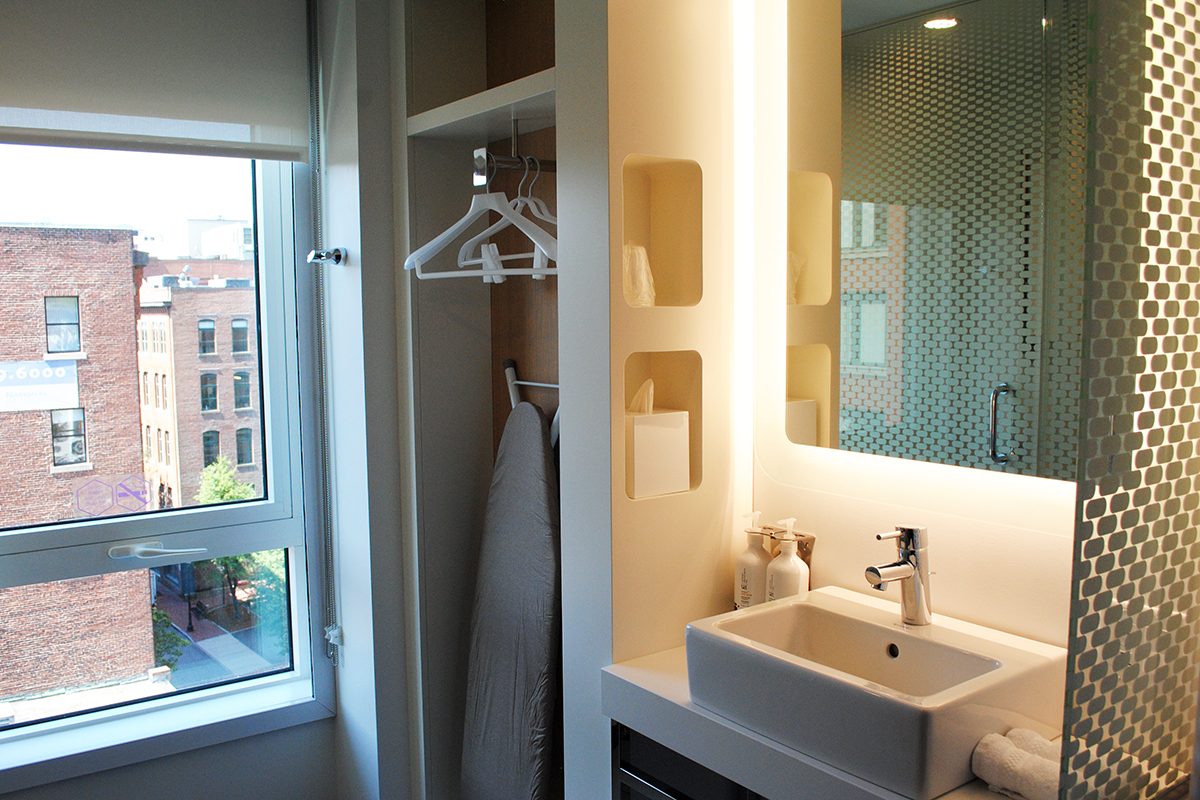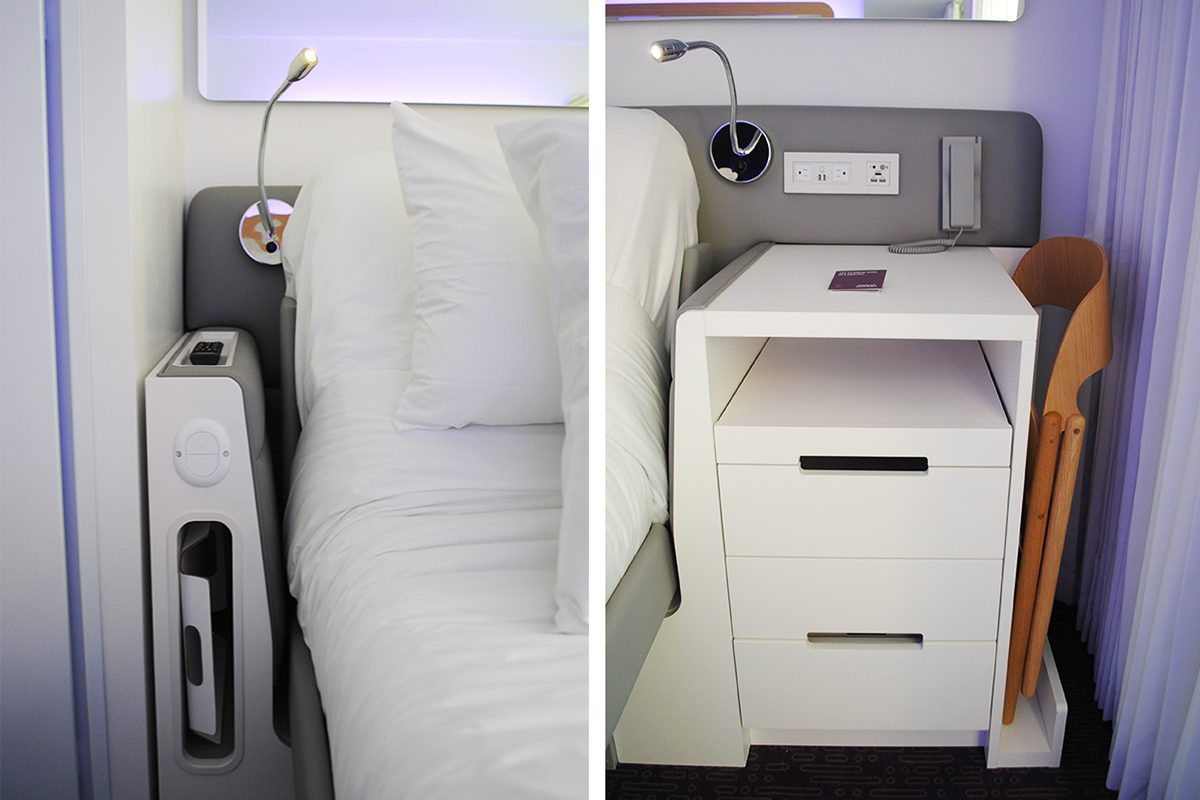 Two tech-integrated features dominate each cabin: the adjustable smart bed, and what's called the "technowall." The space-saving smart bed was custom-designed for Yotel cabins, and can shift upward and downward to convert into a sofa or a bed. The technowall features an embedded smart TV that can stream music from smartphones and other devices. It also has a color wheel tool for adjusting the cabin's mood lighting—purple lights are the standard, and can be switched to different hues and brightness levels.
---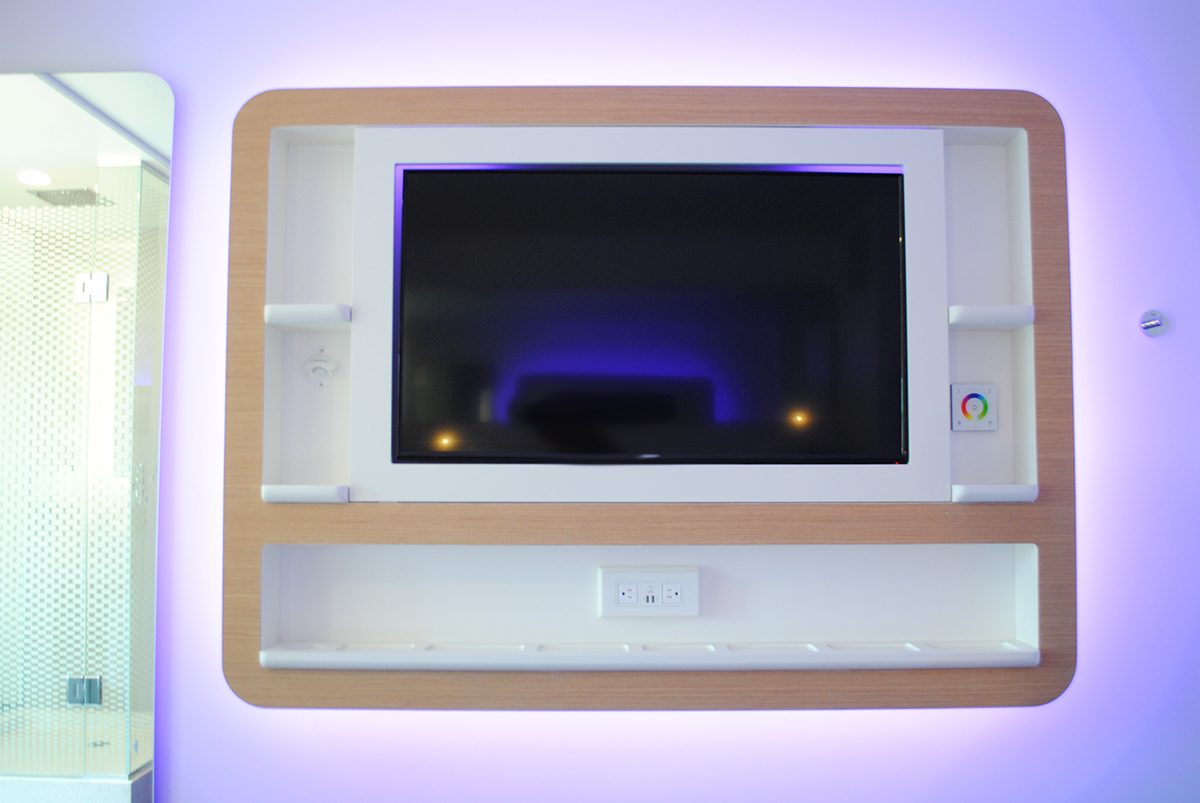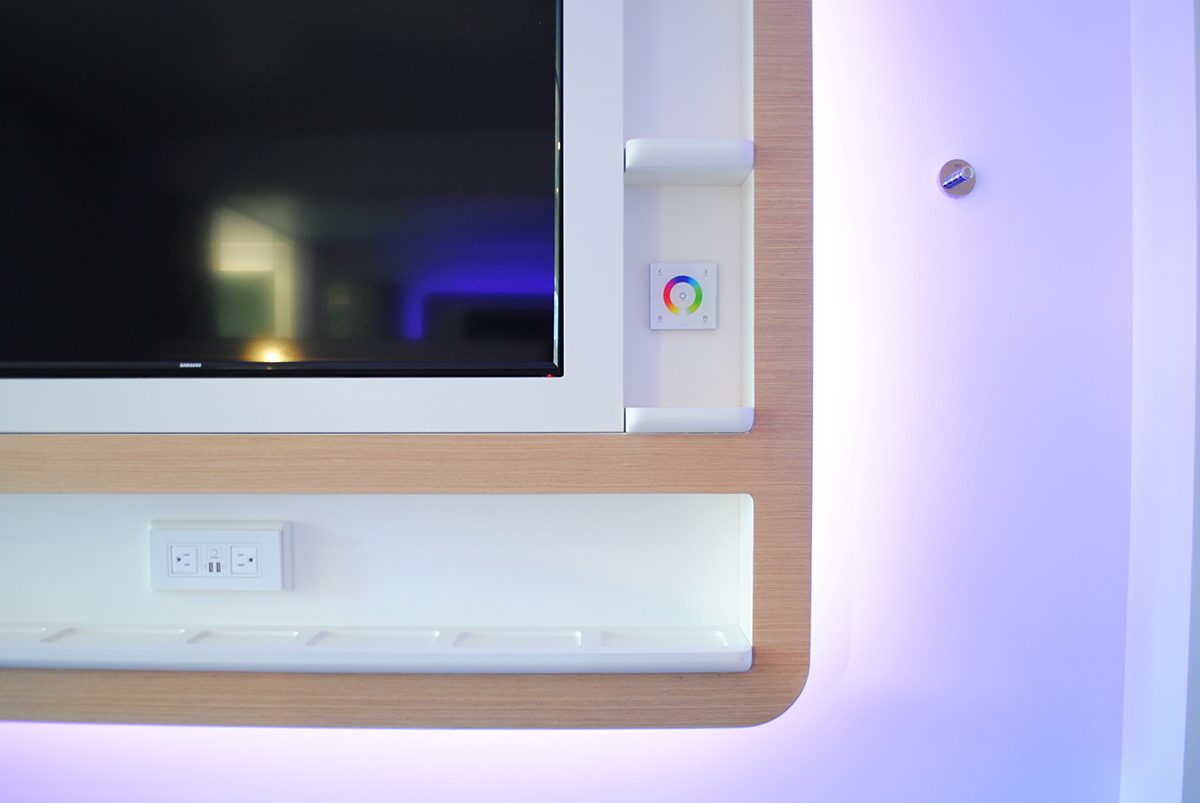 Rates for these pint-sized cabins start at $179 per night. (There are $120 grand opening promotions throughout the month of July.) A Yotel stay includes complimentary use of the fitness center, phone booths, and WiFi. Guests can also rent out meeting rooms for functions, get work done in the ground-floor Club Lounge, or head up to the 12-floor Sky Lounge, an indoor-outdoor terrace complete with a bar and sweeping views of the skyline.
Yotel, 65 Seaport Boulevard, Boston, yotel.com/boston.
---