There's a Private Island with a Lighthouse for Sale in Maine
You could live in a seaside keeper's cottage for the price of a Boston condo.
---
Those looking to get away from it all can officially end the search—the ultimate New England hideaway is for sale in Brooklin, Maine.
The entirety of Green Island is on the market for $650,000, or the price of an average-sized condo in Boston. The one-acre chunk of land is home to Blue Hill Bay Lighthouse, a charming keeper's cottage, a few outbuildings, and stretches of sandy shoreline.
At 1,750 square feet, the seasonal keeper's house offers four bedrooms, a half bathroom, solar electricity, exposed brick, a porch, a wood stove in the living room, and a full kitchen with a gas stove. Outside, panoramic views of the Atlantic unfold around the private island, spanning from Isle Au Haut to the mountains of Acadia National Park.
Blue Hill Bay Lighthouse adjoins the keeper's cottage. Built in 1856, the structure is on the National Register of Historic Places. It's not quite as old (or tall) as Boston Light, but it'll do.
"The cool thing about this property is at low tide you can walk back to the mainland," says Steve Shelton, the listing agent with Acadia Realty Group.
The island's white sand beaches are ideal for leisurely strolls. "It's a huge sea glass-scoring spot," Shelton says.
Interested in escaping to the north? See the listing here, and check out more photos below.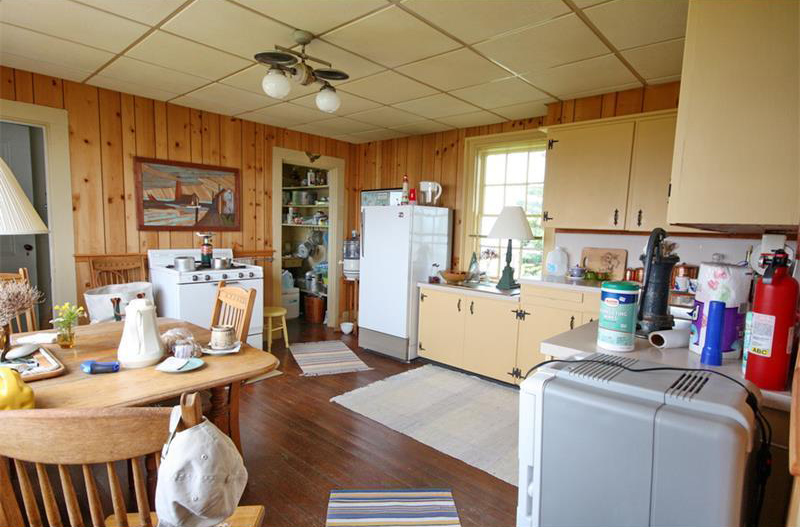 ---