This Architect Completely Overhauled His Cambridge Fixer-Upper
For Sam Kachmar, good design is all in a day's (and night's) work.
---
They say home is where you hang your hat, but for years, architect Sam Kachmar never got the chance.
He and his wife, Maggie Currier, bought their Cambridge home in 2011. The two-family was in rough shape at the time, and after the sale went through, Kachmar found he couldn't sit still. He immediately started sketching, his mind swirling with renovation ideas. Buying a fixer-upper was the only way he could afford a home in Cambridge, and he was determined transform it into the house of his dreams.
As a project manager at S+H Construction, Kachmar was used to planning and building during the day, but once renovations began, work ceased to end on nights and weekends.
"I'd go to work to run my regular job, then come home and switch gears and just work [on the house] until 9 or 10 at night," he says. "I'd get a little bit of sleep, get up, and try to do the same thing all over again."
Much like his day-to-day collaboration with clients, Kachmar would return home to sit down with one more client: his wife. Together, they worked to strike a balance between Kachmar's ambitious design goals and Currier's visions for their future family.
"Sometimes I get caught up in just the 'This will look really cool if we do this.' And that's got a place. You want things to be beautiful." he explains. "At the same time, you gotta put the vacuum cleaner away somewhere."
The duo dreamed up a space where they could comfortably raise a family—one with wide-open living spaces, an airy kitchen and dining area, and roomy bedrooms with closets. On the outside, they removed lackluster asphalt shingle siding (one shingle was saved and is framed in the dining room) and replaced it with wood. Kachmar says the addition of architectural banding gives the exterior character and body.
Beside the house, there's a modern garage; when the roof collapsed on the existing garage, Kachmar built a more modern one in its place, and installed a green roof on top to refresh the yard and help with insulation.
Inside the main house, the couple selected contemporary furnishings and lighting. Although they gut-renovated the interior, they were careful to maintain the home's traditional qualities. "I think it doesn't always work if you try to shoehorn an overly modern space into a traditional home," Kachmar says.
---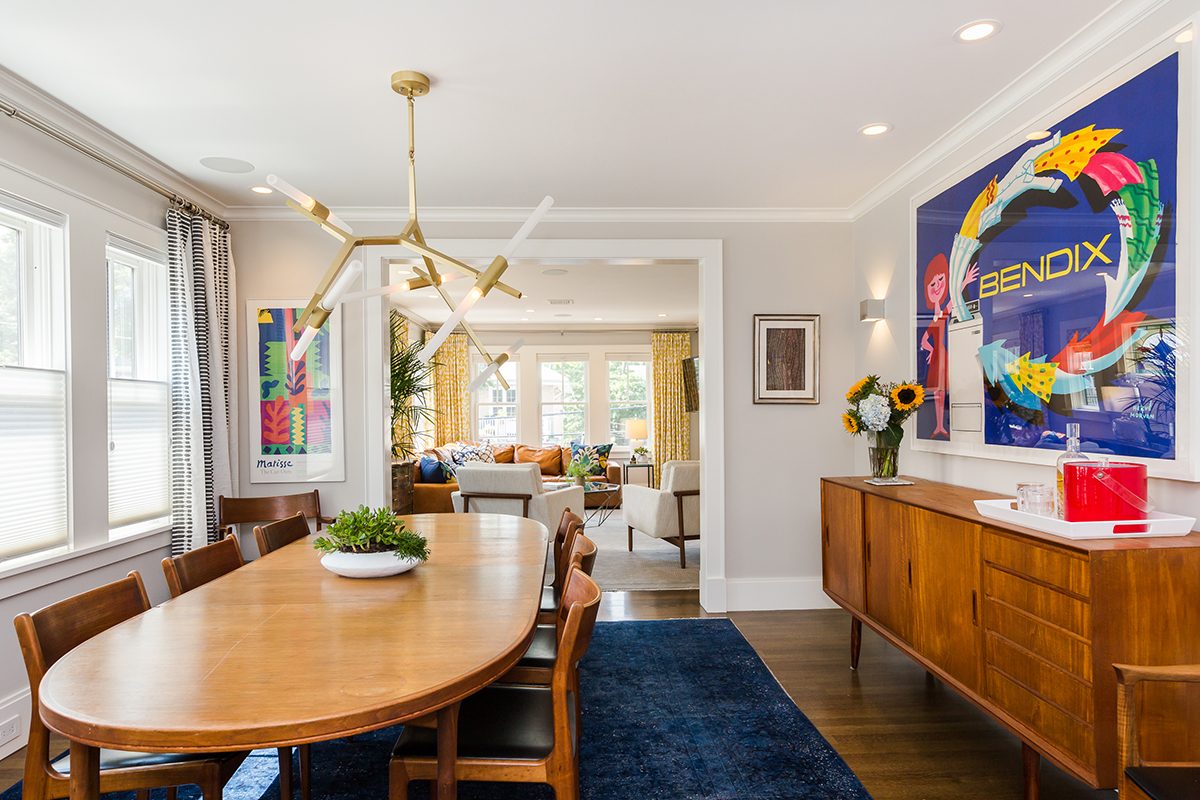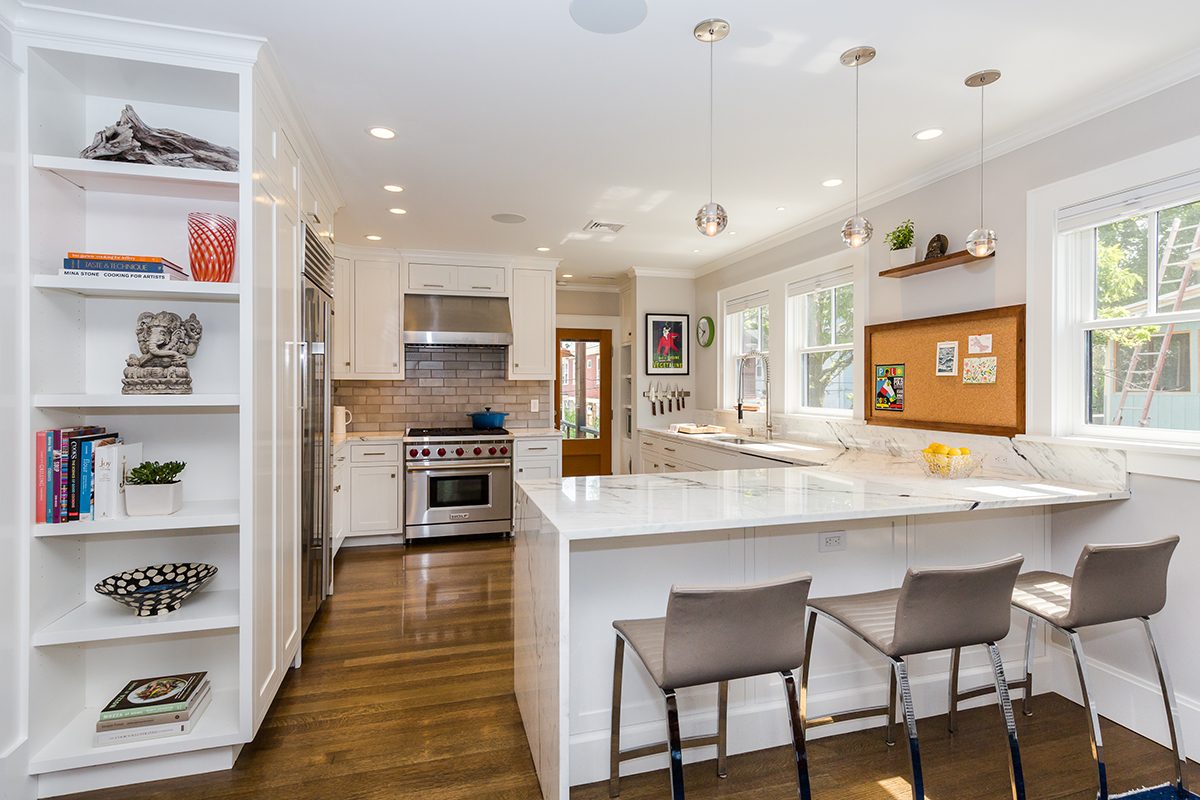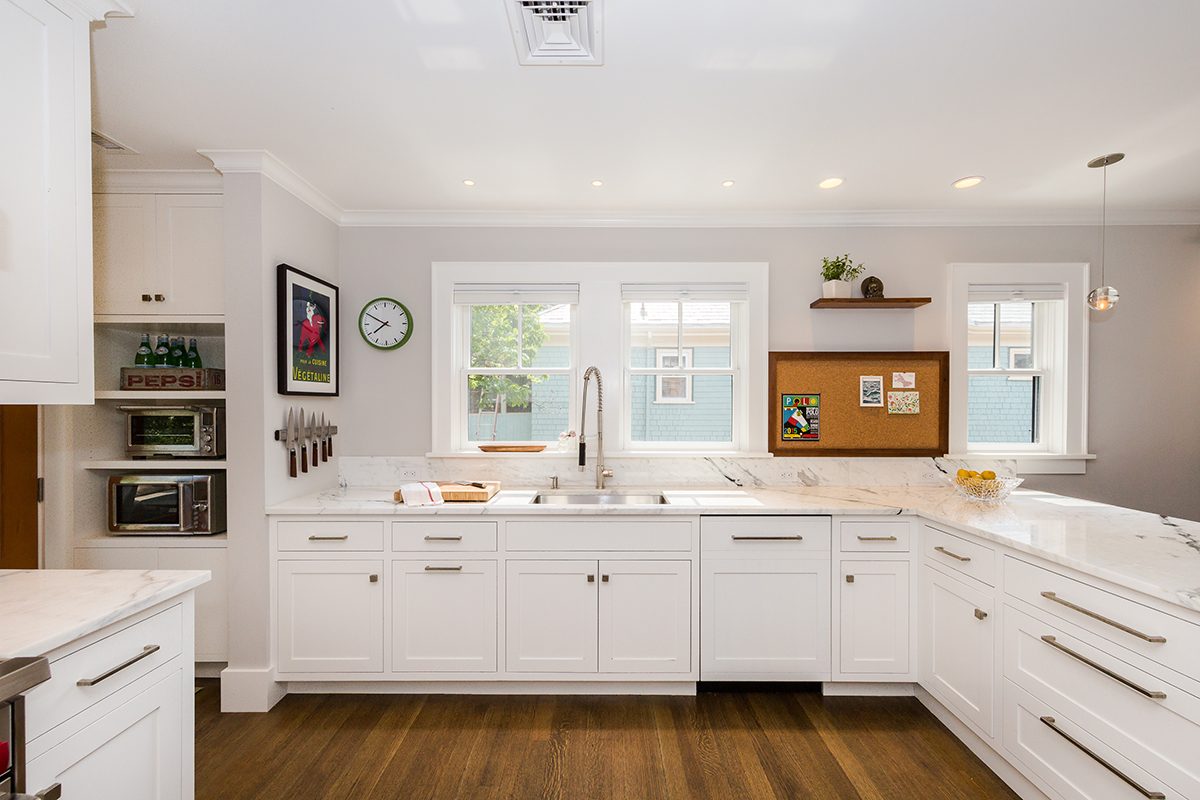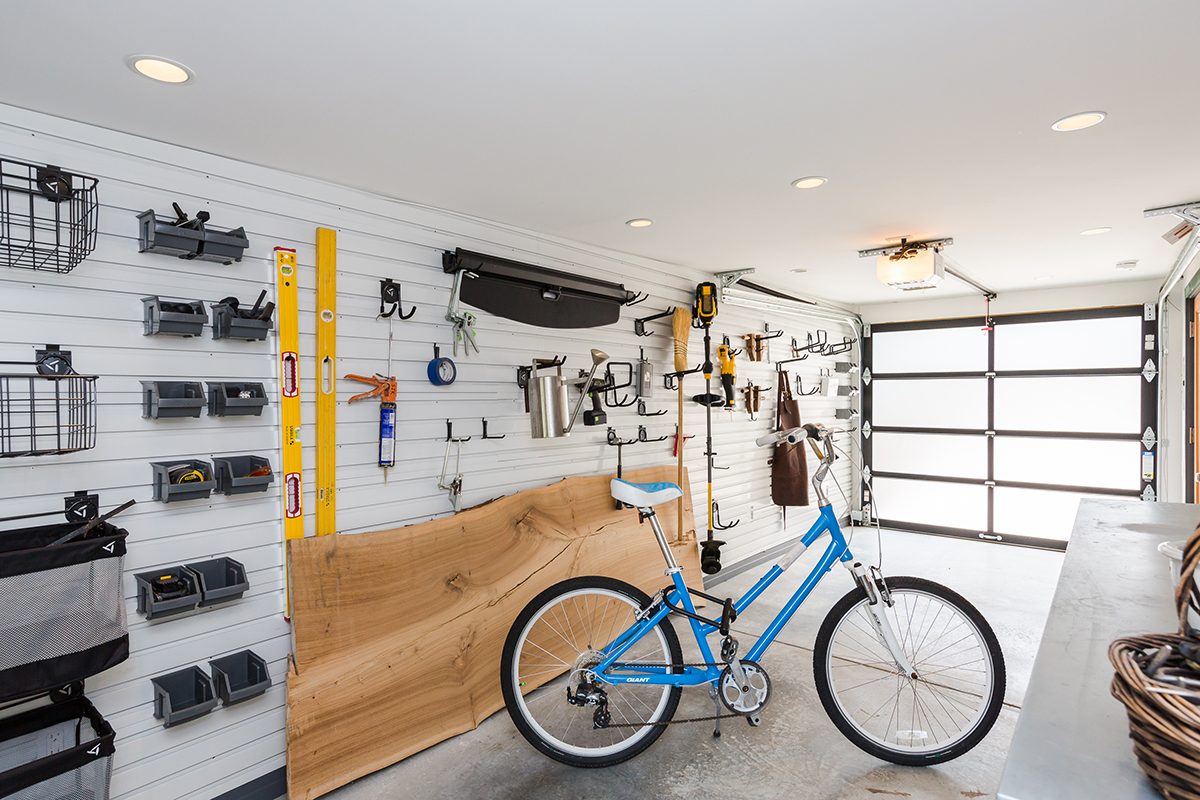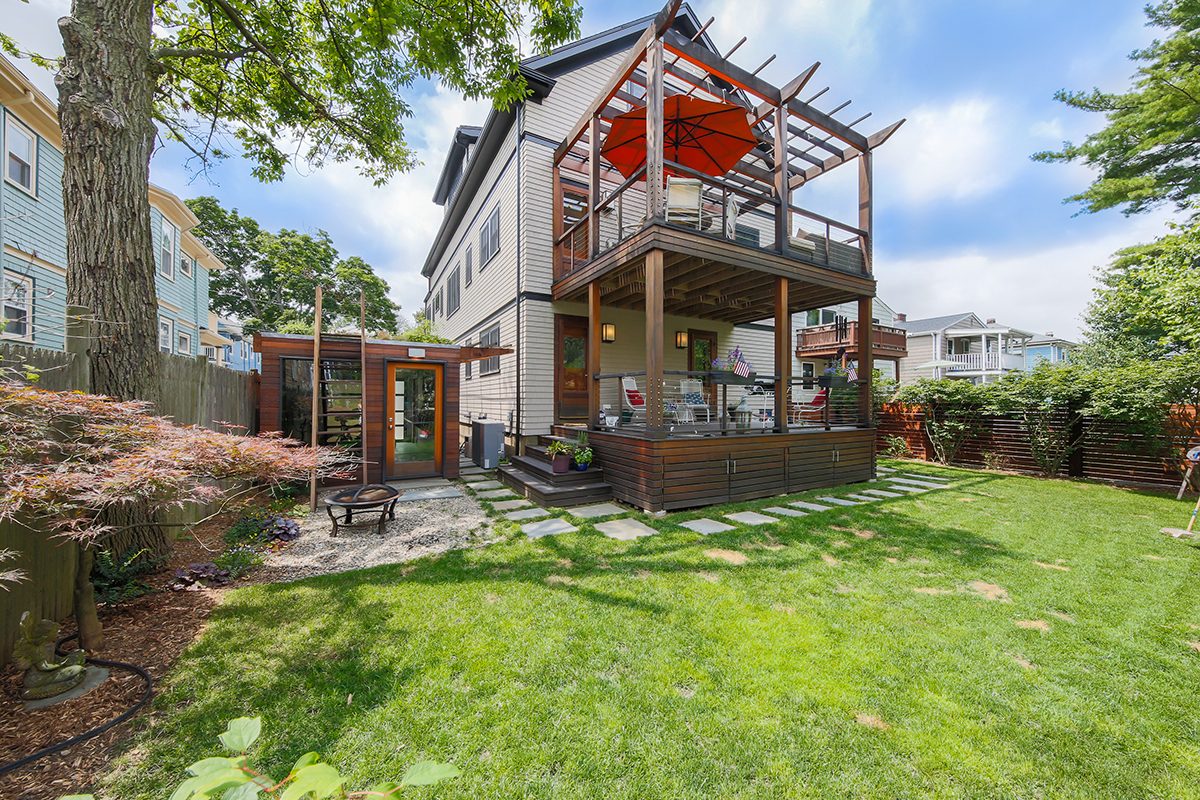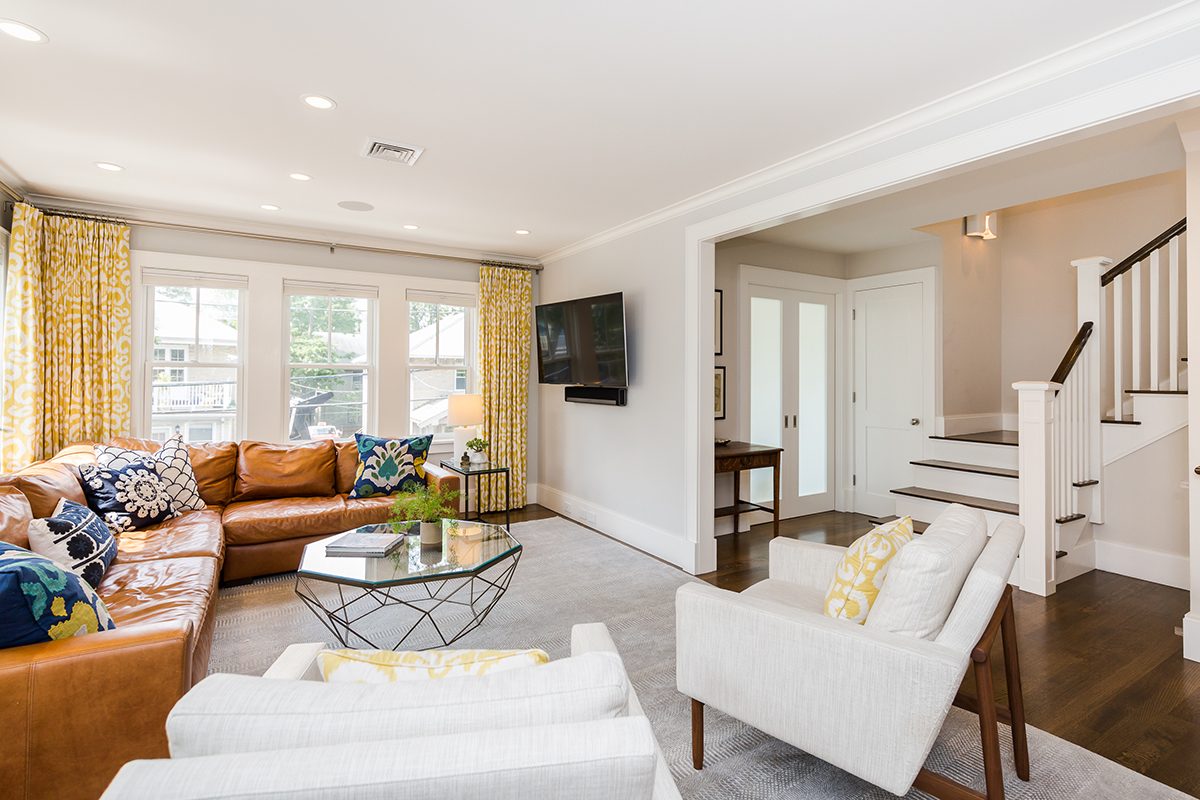 Kachmar knocked down walls to open up the kitchen, raised the roof to expand the third floor, and replaced every window—except for the home's original stained glass piano windows. He installed an open-air bookcase in the stairway leading to his third-floor architect's studio, and reformatted the home's floor plan to add more bedrooms. Overall, the 3,500-square-foot two-family house, built in 1927, has two bedrooms, a home office, and one bathroom in a rental unit, and two bedrooms, two home offices, and three bathrooms in Kachmar's bi-level unit.
The three-year renovation period proved trying for Kachmar, but he says he learned one important lesson: how to empathize better with clients.
"Decision fatigue is real," he says. "When you're making decisions that are going to last for years and years on a daily basis, it does kind of wear you out in this way that I couldn't understand before."
Now, Kachmar can relax in his new home—and leave the work at work.
---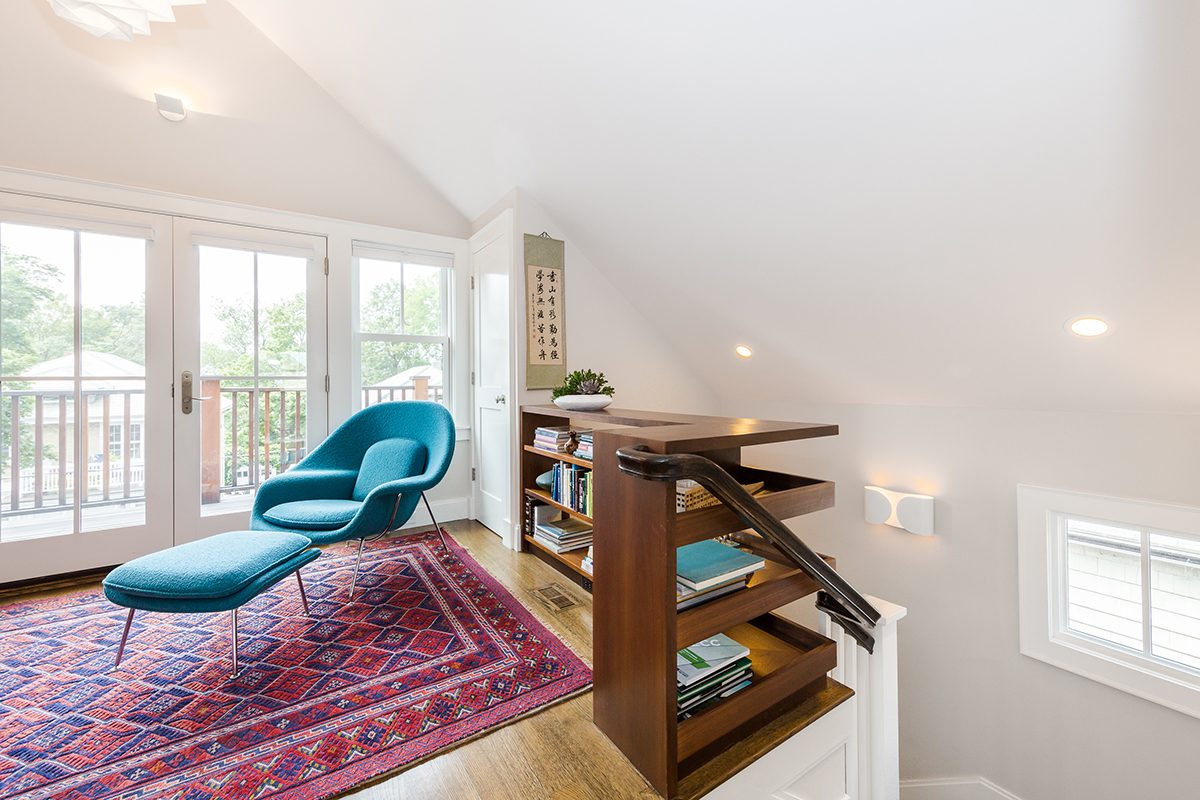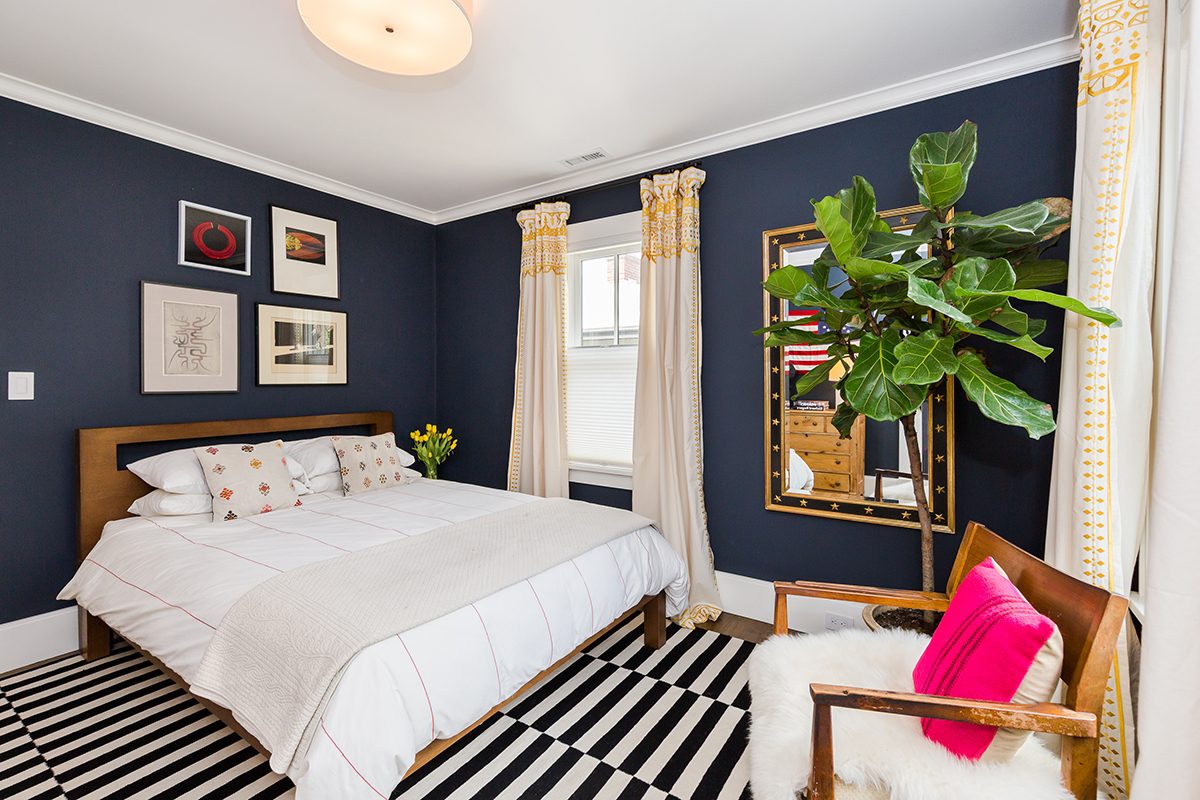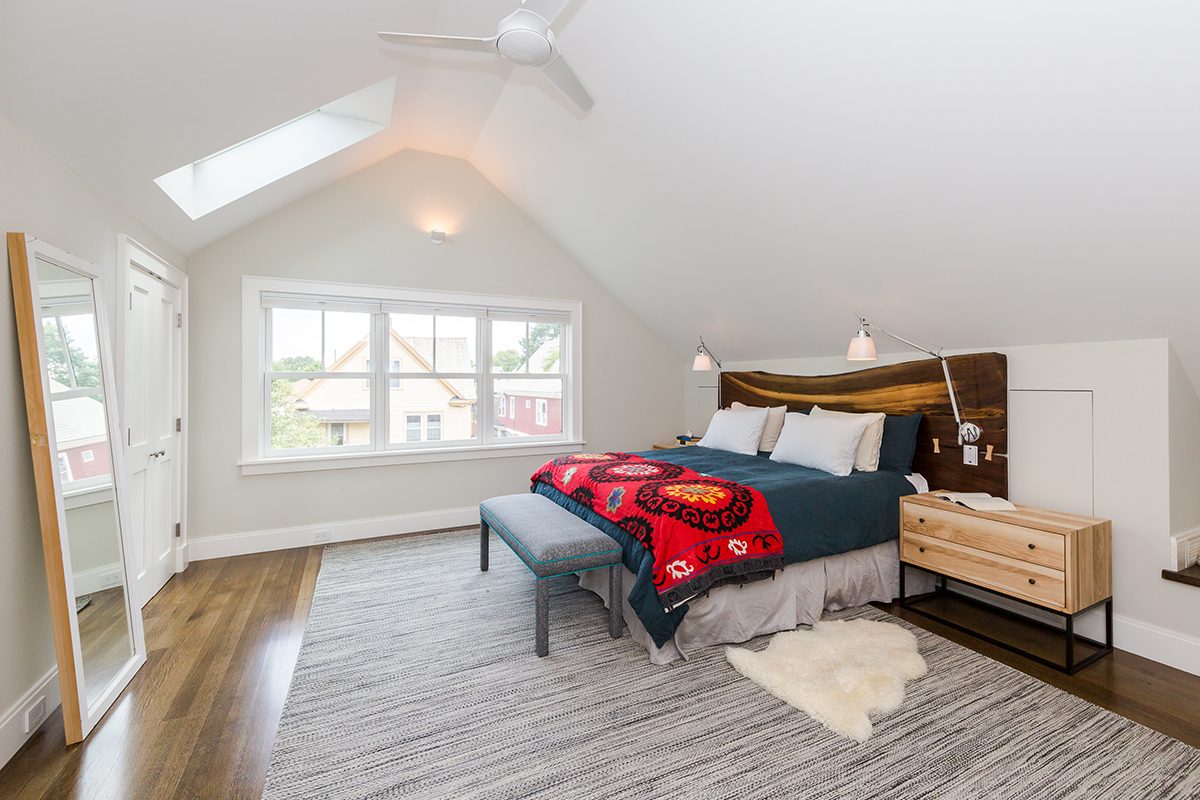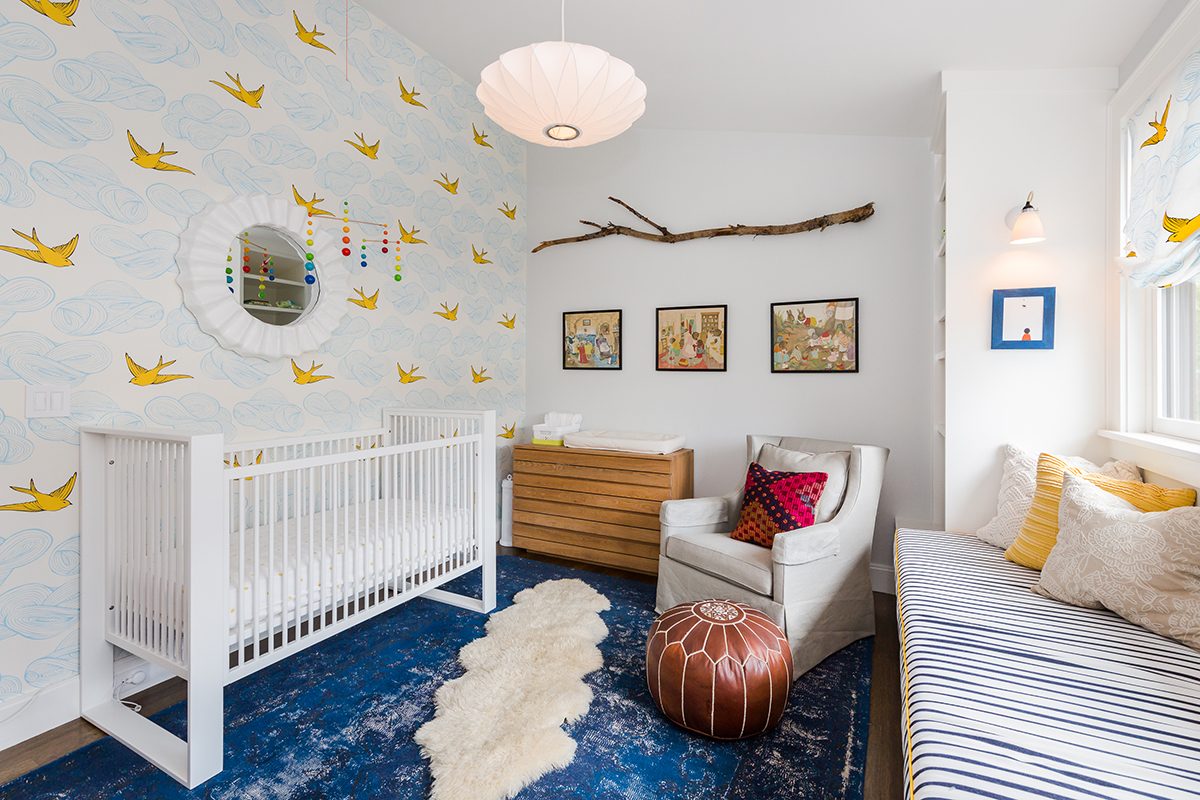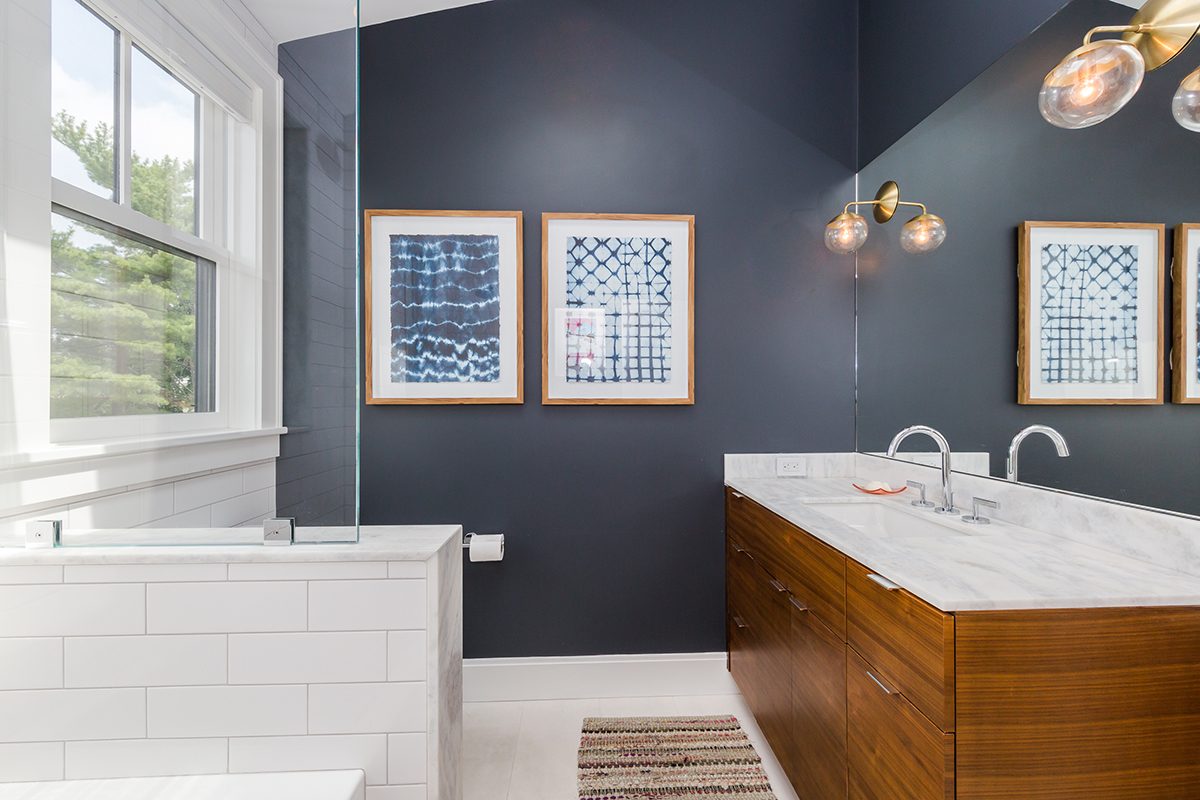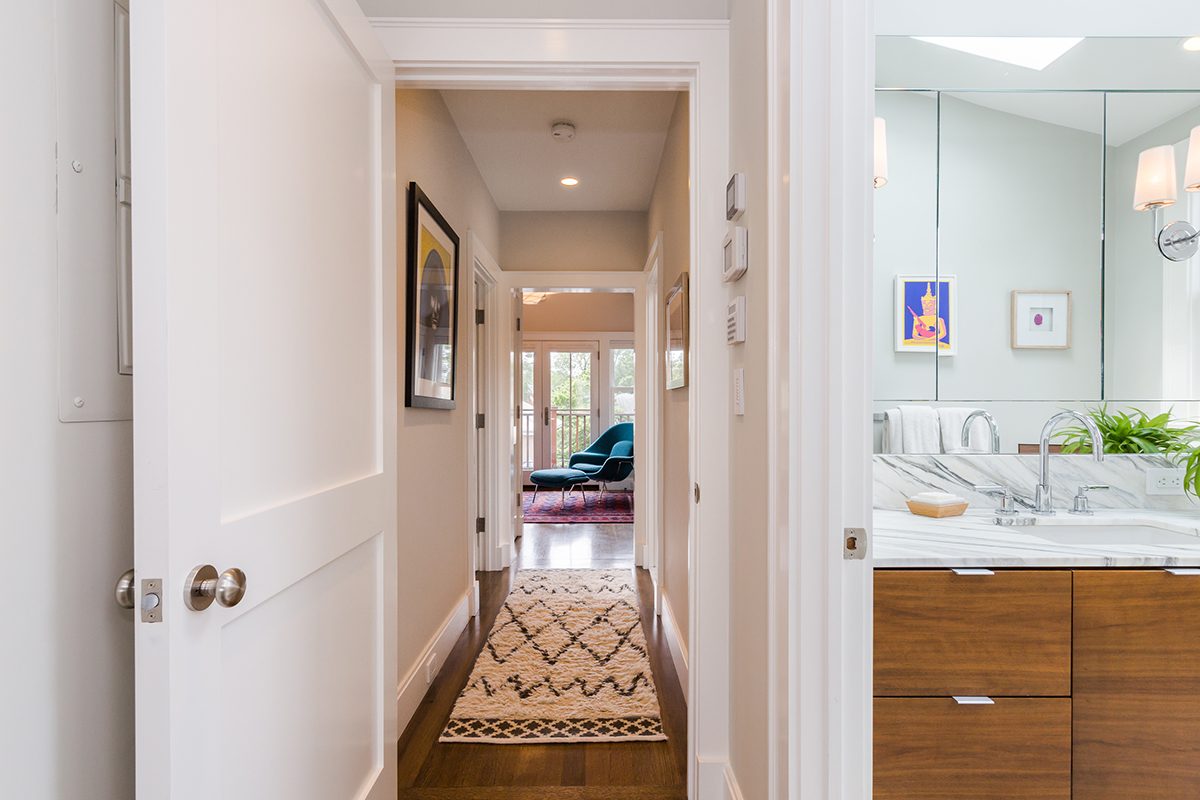 ---