Boston Is Now the Fifth Most Expensive City for Renters
Believe it or not, that's good news.
---
When you sign your unreasonably high rent check next month, take solace in the fact that you live in the fifth most expensive city in the country—not the third.
For a while, Boston repeatedly ranked as the third most expensive city for U.S. renters. But a new analysis from apartment-finding site Zumper just named us fifth, and it feels pretty good.
Boston's median one-bedroom rent has hovered at $2,200 per month since September. (Believe it or not, this is good news.) One-bedroom rent hasn't grown all that much since last year either, which is why we've been surpassed on Zumper's list by Washington, D.C., and San Jose. Meanwhile, San Francisco and New York City remain in the top spots.
The report notes Boston's two-bedroom rents have grown by 0.4 percent to an average of $2,610 per month. For comparison, the nationwide averages for one- and two-bedroom rents are $1,183 and $1,402, respectively, according to Zumper.
To calculate its rent reports, Zumper aggregates price data from more than one million active listings. Then, researchers crunch the numbers to identify median rents for the 100 largest U.S. cities by population.
Want to see where other cities line up? Check out the graphic below.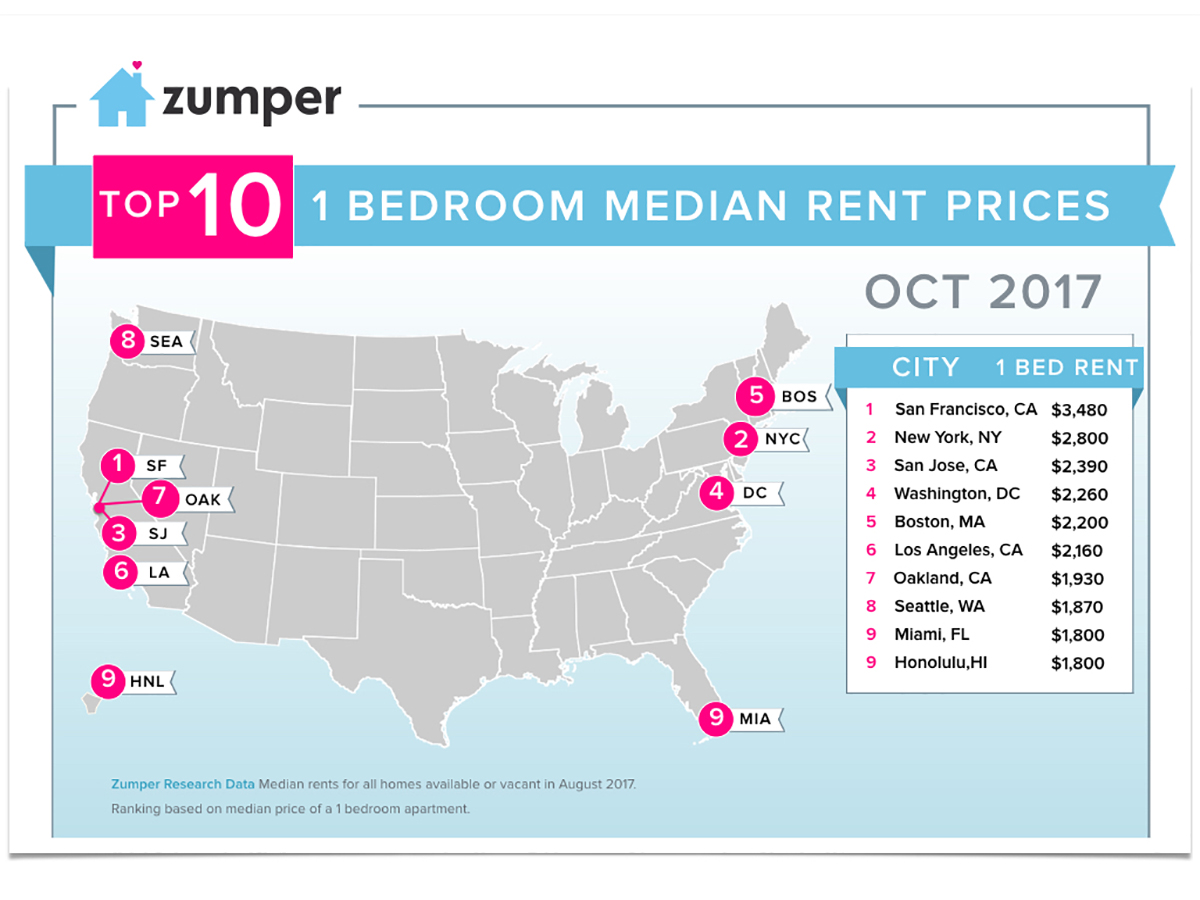 ---