Before and After: A Galley Kitchen Gets the Modern Treatment
See how Catherine Truman Architects transformed this cramped cooking space in Cambridge.
---
Before photos courtesy of Catherine Truman Architects, after photos by Samara Vise
Being a single mom comes with a unique set of challenges, but for one homeowner in Cambridge, she decided continuing to make do with a cramped cooking space would not be one of them.
Her pre-war condo came with a narrow galley kitchen that was cut off from the rest of the home and lacked the space to move freely. A door at one end of the hall didn't align with the center of the kitchen, either, making it tough to enter and exit.
"You had to kind of jog around a cabinet, which was really weird," says architect Catherine Truman. "The door always got in the way."
The kitchen also squeezed in a washer and dryer stack, further minimizing the amount of counter space in the room. But Truman, owner of Cambridge-based Catherine Truman Architects, saw she could open up the galley by transforming the kitchen into an L shape.
With help from builders at Shepherd PMC, Truman nixed the off-kilter doorway and created a new opening within an existing structural wall to enlarge the primary entrance to the kitchen. She carved an open breakfast bar out of the new L shape, letting light stream in and allowing the owner to keep an eye on the dining room—which also doubles as a play area.
In the new kitchen, "a child can be still visible (while playing in the dining room) but not underfoot," explains Truman.
Truman also moved the washer and dryer out of the space and closer to the condo's bathroom. She selected two-tone cabinets to put a unique twist on an otherwise timeless white kitchen.
"We created a much more open, flowing, modern type of space," says Truman.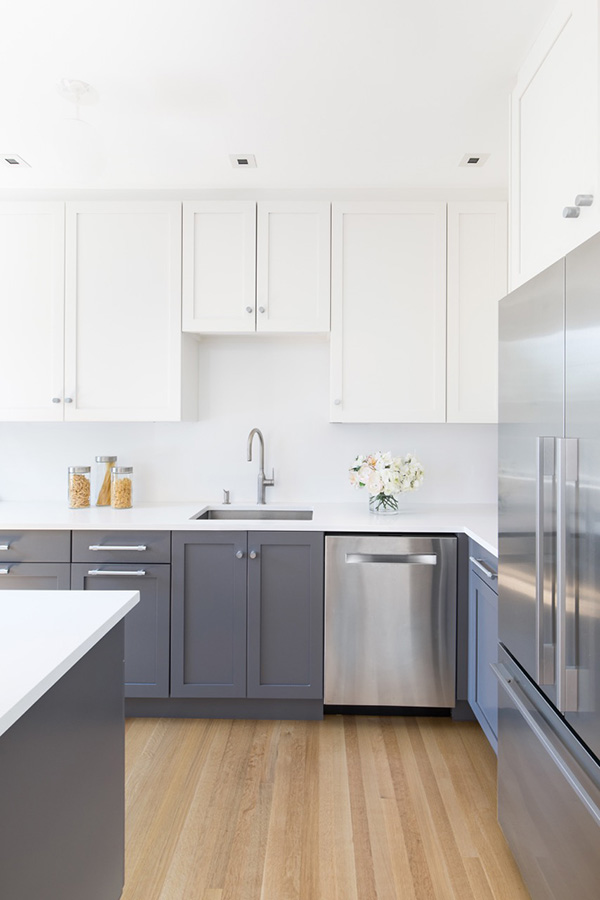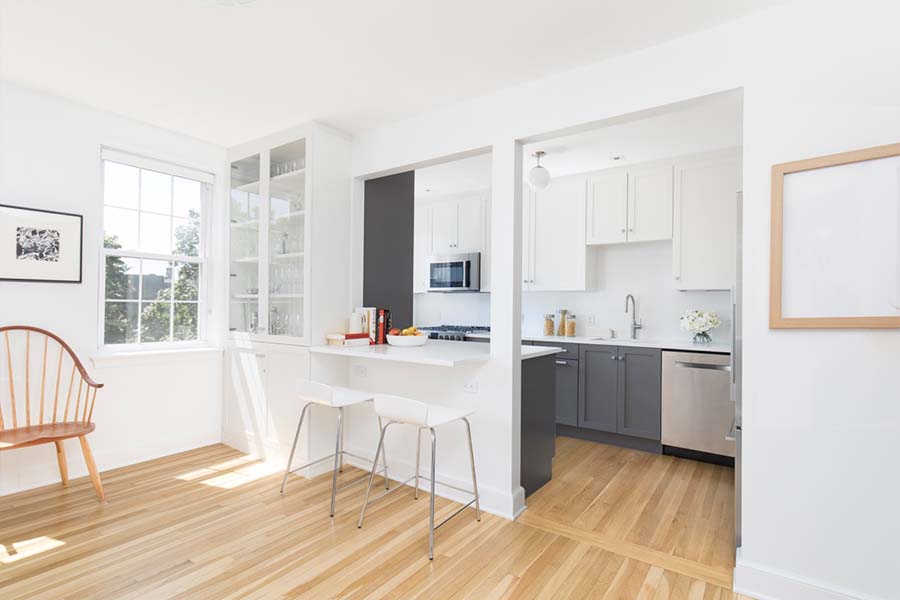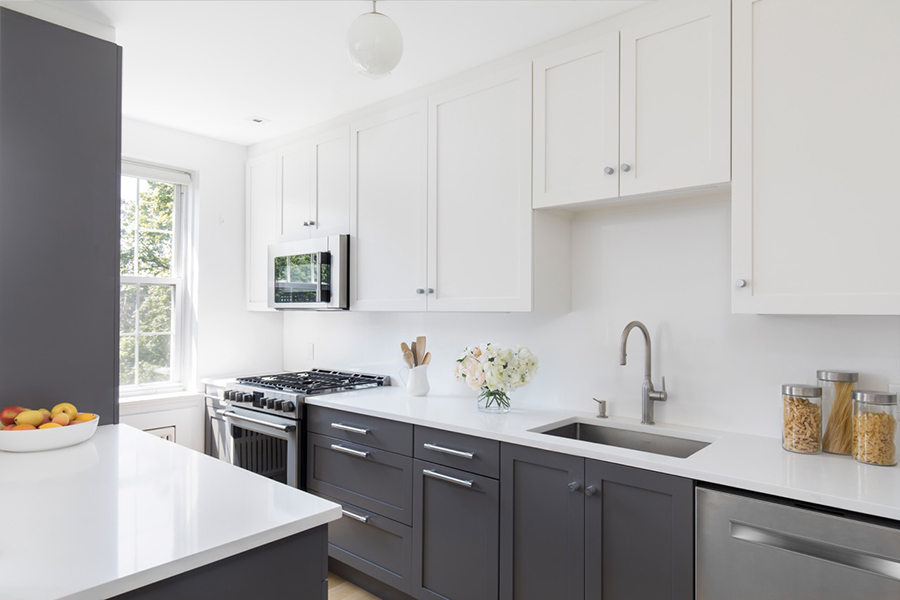 ---