Urban Family: Doubling Up
Designer Robin M. Anderson makes a three-bedroom condo work hard for a family of six.
---
When a Boston couple moved into their three-bedroom Back Bay condo in 2007, they assumed that if they grew their family to the size they wanted, they would eventually have to move. Not so, thanks to the vision of Robin M. Anderson, a Cambridge-based interior designer and friend of the couple. Moving methodically through the 2,200-square-foot home, Anderson revamped problematic layouts to address the family's spatial needs. She also punched up the décor by blending pieces the couple already owned with new statement finds, infusing lackluster rooms with much-needed personality. "It really reflects them
as a family now," Anderson says.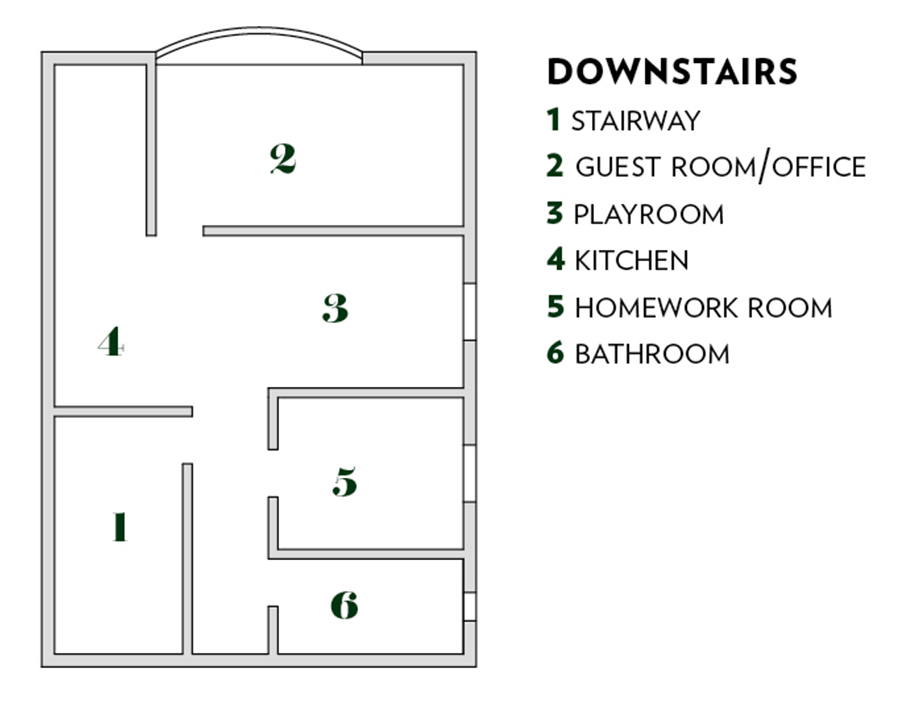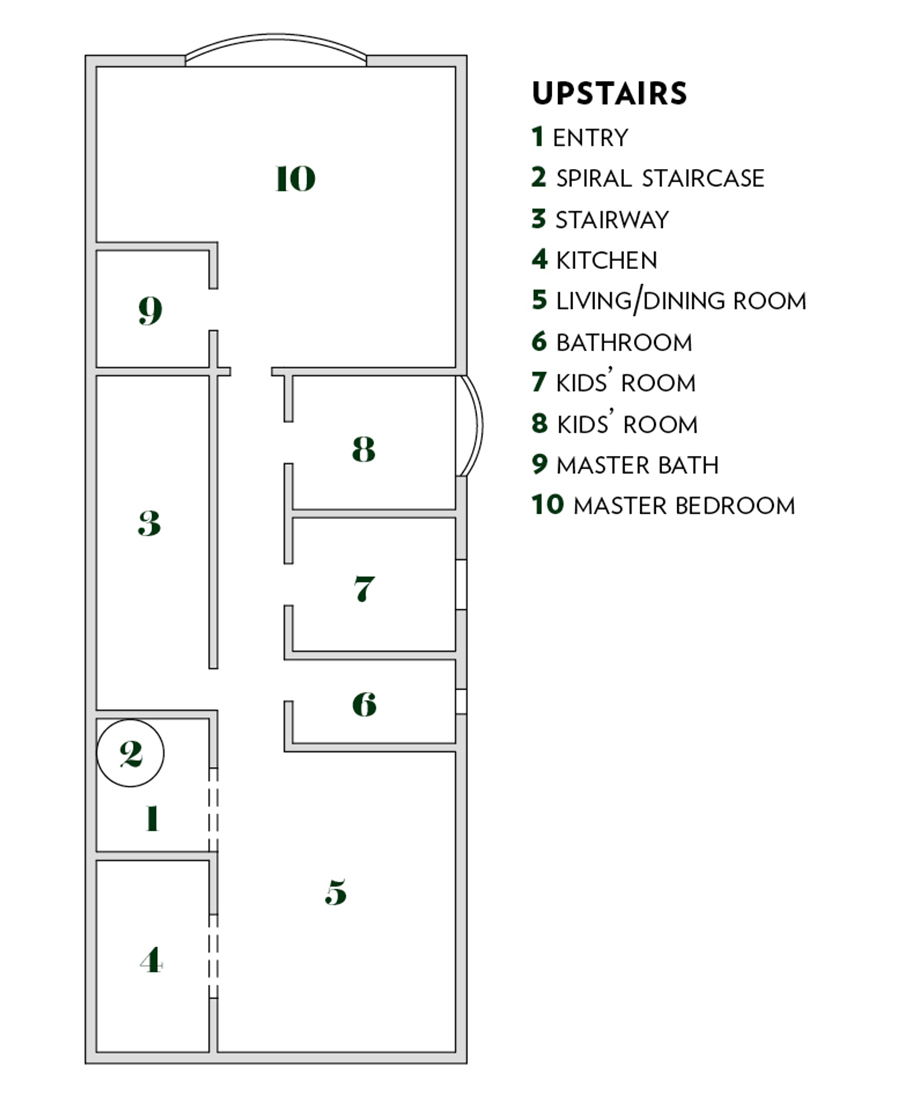 PLAY UP THE PERSONAL
Anderson built the living room around artwork by local painter Robin Luciano Beaty. "It had been lost on another wall," she says of the piece, an anniversary gift from husband to wife. A gallery wall in the dining area, meanwhile, highlights cherished photos of family travels.
ENTERTAIN AL FRESCO
The roof deck was a huge selling point for the couple, who added built-in seating and a sink. Anderson furnished the space with boldly patterned accessories, including pillows inspired by the Soho Beach House in Miami. "This is a true extension of their living area," Anderson says.
THINK FAMILY-FRIENDLY
Choosing pieces that the family could enjoy together was of the utmost importance to the homeowners, who have four young children. The master bedroom accommodates a California king—flanked by mismatched brass-and-glass nightstands—for cuddle fests. Similarly, in the living room, Anderson selected a velvet sofa that's both big enough to seat the whole family and low enough that the younger kids can climb on and off with ease.
SKIP THE SWEET STUFF
Anderson removed a faux wall in the girls' bedroom, combining two previously divided spaces into one open volume. With walls painted a lightened version of Benjamin Moore's "Warm Blush," a ceiling finished in a Hygge & West wallcovering, and draperies fashioned from an Eskayel fabric, the new space feels feminine but not girlish—perfect for updating with Bohemian elements when the girls are tweens and teens, Anderson says.
SET UP A SANCTUARY
The family gained extra space by renting the unit below their condo. In addition to a sunny playroom, the area downstairs includes a study for the wife that doubles as a personal hideaway. Printed John Robshaw pillows dress the room's velvet daybed, perfect for the couple's overnight guests. Sheer curtains lend a dreamy feel while a vintage Moroccan rug emphasizes the study's escapist vibe.
Interior Designer Robin M. Anderson
Contractor Hostetter Homes
Drapery Reed Scranton Interior Design
---