Fixer-Upper Friday: A Greek Revival Mansion in Millville
This 1830s manor could be yours for less than $200,000.
---
5 Central Street, Millville
Price: $199,900
Size: 3,848 square feet
Bedrooms: 5
Baths: 2
New England is chock full of historical homes, from saltbox Capes to time-honored Colonials. Yet Greek Revival mansions like this one for sale in Millville are a bit more uncommon—especially when they cost less than $200,000.
The more than 3,500-square-foot manor emits some serious Gone With the Wind vibes. Built in 1830, the home is located on more than an acre of land in the center of town. It now sits in a state of disrepair, though its grandeur is not any less evident.
Even with the current owners' replacement of the roof, windows, and septic system, there's still a lot to be done. Both the exterior and interior require work, including a serious paint job and an overhaul of the servants' quarters.
Aside from more practical updates, the house is filled with period details that are waiting to be lovingly restored. Note the intricate inlays in the wood floors, the ornate fireplaces, antique light fixtures, and plantation shutters. Then there's the grand entryway, where detailed trim work frames a curving staircase.
It's tough to put a price on centuries-old features, but we suppose $52 per square foot isn't so bad. Outside, the one-acre plot offers a grassy backyard and proximity to the Blackstone River. And for the house flipper who's also an entrepreneur, the property is commercially zoned.
For information, contact Lisa Scungio, Lioce Properties, Inc., lioceproperties.com.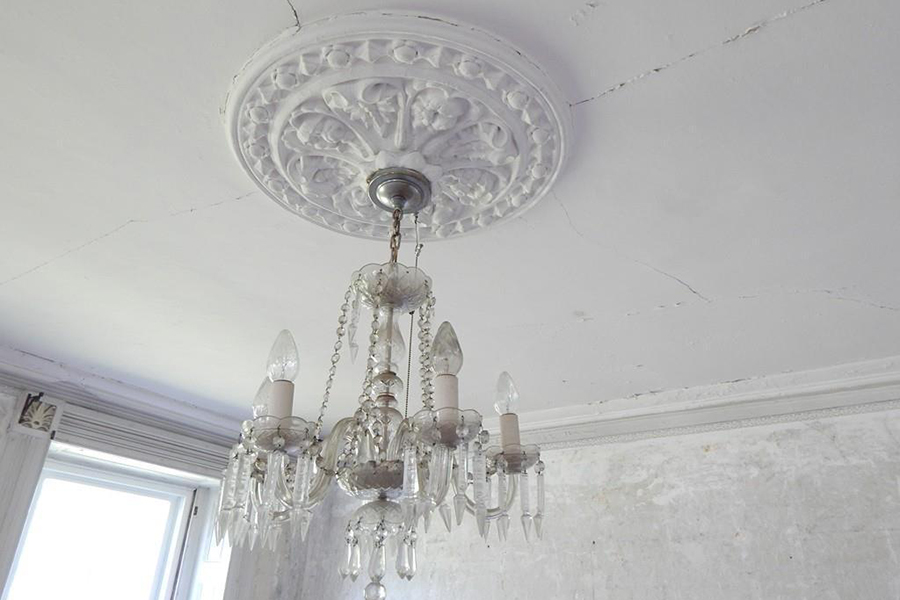 ---