Top Places to Live 2018: How I Did It
Four local homeowners share their stories.
---
"I found the perfect place to raise a family in the city."
My husband and I were looking in Dorchester, Hyde Park, and Roslindale. We wanted to be in the city but have a suburban place where you can raise your family. We looked at more than 10 houses, plus many online, and then everything happened at the right time. There were probably four houses that went up for sale on our street at the same time, and our house was on the market a little longer than the others. I think the fact that we have only one bathroom was hard for many buyers.
We ended up offering over asking price. We knew people would be seeing the house that next week, but at the time there weren't any offers on the table. We were actually thinking about putting in an offer for a home in Mattapan near Lower Mills. It was a much bigger home and we were going to offer roughly the same amount, but we knew if we purchased that house we would have to fix it up. So we decided to buy a smaller house that was move-in ready.
We were in the South End last year, which was not conducive to our family. I was pregnant with one child for the first half of our stay, and with my two girls, it was rough with space. We are originally from California, so we're used to a lot of space. We were able to get that with this house. We have a sunroom, a deck, and a yard. And there are plenty of parks for my kids to go to.
We actually have a bus stop right in front of our house that takes us straight to Roslindale Square. That's the biggest selling point for my husband and me—we can live a suburban life and be so close to the city.
---
"I bought a beach house in the winter to score a deal."
I moved to Boston a year ago. My lease was 90 days from being up, and I was opening a new business, City Winery, downtown. I'd always wanted to live literally on the ocean, so I started exploring some towns. I went to the North Shore and I looked in Salem. I went to Winthrop and Scituate. As soon as I stepped out of the car in downtown Scituate and explored the area, I knew it was home. It had a combination of New England seaside charm and some fun, more progressive things happening. There are some really good, solid restaurants and there's a movie theater.
I looked at six homes in a matter of weeks. This was the only one where the property line actually abutted the ocean, so being able to sit on the edge of my deck and dangle my feet over the edge of the sea wall was really important. I bought late, or past being "in season." So, looking for a motivated seller who didn't want to have carrying costs for another winter was important, and I knew I would be able to negotiate a slightly better deal because of it.
As soon as I told some of my coworkers who had been living in New England their whole lives where it was, they all said, "Oh, so we're going to see your house on the news then?" And I was like, "What do you mean?" And they go, "Well, they always film in Scituate [during flooding]." And I am in the flood zone. I do have flood insurance. The old owners had negotiated a policy that was transferrable. It was very affordable. I was quite surprised.
It's my first time buying. I've been an urban guy most of my life. I've always been in high-rises with doormen. So this is a nice change.
---
"I flew up from DC the morning of the open house."
We started looking everywhere in the Greater Boston area. My wife, Molly, is from the area and I retired from the Air Force, so we knew that we were coming back to this area from Washington, DC. We started looking principally based on schools, and then as I visited and drove around a couple of times, we narrowed it down to Harvard.
I work for Delta, so I was able to fly up immediately after we saw that there was an open house on Friday night. I hopped on a flight early Saturday morning and came and walked through the open house with probably six or seven other families. I took a bunch of pictures and sent stuff back to Molly and the kids in DC while I was up here.
One of the places we lived at previously in Germany was an old barn house built in the late 1840s. We really liked living with a little more land, and we were looking for a house that had some character. When we saw this one, we didn't know when it was built, but we found out later that it was in 1850. And it's on well over four and a half acres, so it kind of filled both squares for us—we have that land and definitely some character in the house.
We closed on April 1 in a snowstorm, and we camped in the house for about six weeks. Everybody congregated into one room with blow-up beds until the movers could show up from DC. Then we moved in and worked on fixing stuff up.
It's awesome. The transition's been really, really good for everybody. It was certainly a good deal. The CSA for local farms is great. There's a general store. It's just a very quintessential quiet little New England town.
---
"I wish I bought here earlier."
I had been looking for loft living in Cambridge, and obviously everything in Cambridge was very, very expensive. I had a 523-square-foot condo there, which was pretty tiny. It was fine for a while, but my niece had moved in and we were just running out of space. So I started looking for condos. It took a while, but then this one in Chelsea opened up.
At first I was a little hesitant because I wasn't sure how it was going to be to live in Chelsea. I heard it's kind of a so-so area. But I had been following what was happening to the market in East Boston and Chelsea for a few years, and I loved this condo so much that I decided to make the move. Now I wish I had done it earlier—it would have been an even better price a few years back. I don't know why I hesitated!
The neighbors are really nice. That was the one thing that very much stood out and has been standing out. And the food is really great here. I felt like I didn't realize what a hidden gem it was, or how much great South American food there is. It's got this feel of being an international place without leaving Boston, because there's so much diversity. What was important to me, too, is that it's close to the city and the airport, because I'm a software and IT consultant and I am constantly flying for work. I love the proximity to Boston—you can get to everything in less than 10 minutes. The other thing that attracted me was the Silver Line project that will connect a lot of the area, so that I don't have to be car-dependent. I'm glad I made the move and I'm telling everybody else now, "Go ahead. Do it. Don't be scared. It's actually really cool."
---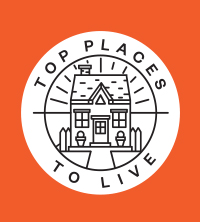 See more from Top Places to Live 2018.
The Boston Home team has curated a list of the best home design and home remodeling professionals in Boston, including architects, builders, kitchen and bath experts, lighting designers, and more. Get the help you need with FindIt/Boston's guide to home renovation pros.
---