Justin Power of Pioneer Goods Shares His Favorite Things
The interior designer finds his foothold in the industry.
---
Justin Power was always meant to become an interior designer. Not that he realized it right away—as a child, Power was less than thrilled to be dragged around local flea markets by his mother, an interior designer herself. And yet from an early age, he was captivated by the idea of making a space look just so: "Even as a kid, I used to always paint my room and change the furniture around," he says. "Aesthetics were always important to me."
So in 2014 Power launched Pioneer Goods, a South End design firm that doubled as a destination shop for rustic décor. Although skyrocketing rents forced him to shutter the store in 2016, Pioneer lives on as a successful commercial and residential design firm: Recently, Power lent his creative prowess to local dining hot spots North Square Oyster and Bodega Canal. "I love to cook, and I design the same way: I loosely follow a recipe, but I go off-book and tweak as I go," he says. "I let the space speak to me."
Ahead, Power shares a few other things that inspire his life and work.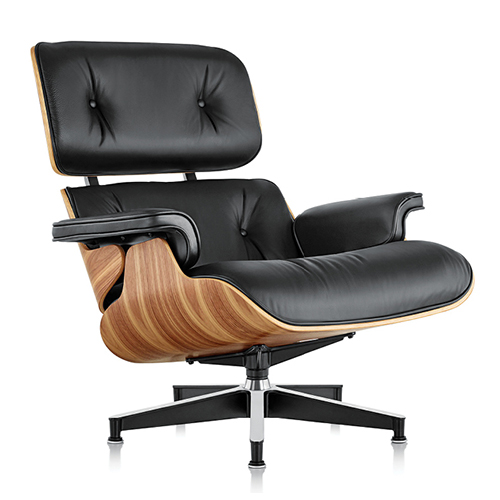 EAMES LOUNGE CHAIRS
I'm not trying to drop four grand on a chair, but this one remains the Holy Grail for me. My grandmother has one, and I thought I could sneakily pry it away from her by having my mom ask on my behalf. She replied, "Of course not! That's an Eames chair!"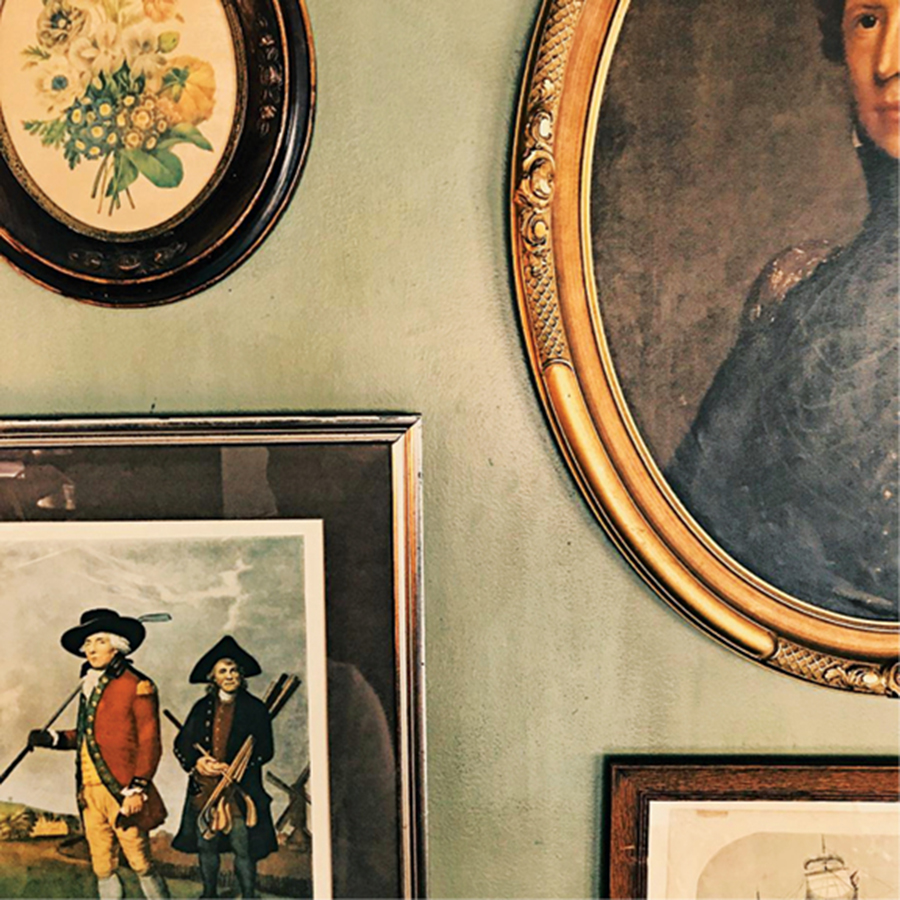 ANTIQUE OIL PAINTINGS
When I began sourcing antiques, I was always drawn to these—particularly florals and portraits. An incredible thing happens when someone takes the time to express themselves through art.
JEREMY DEAN "THE WONDERS OF BLACK FLAG" T-SHIRTS
Jeremy creates these limited-run mash-up shirts featuring Grateful Dead imagery juxtaposed with Black Flag logos [and other things]. Even though they look familiar, they're completely original.
CHAMPION HOODED SWEATSHIRTS
The classic American sweatshirt. They're kind of boxy and stiff and wear in perfectly. They feel like they could last a hundred years.
ANTHONY ESTEVES'S SOOT HOUSE
Anthony, a Maine-based artist, built the most perfect house on Earth and painted the clapboards with a fermented soot-based paint. The interior is simple and efficient and makes me wish I had far fewer possessions.
ON FILE
What I'm Reading
I just finished Dear Ijeawele, or a Feminist Manifesto in Fifteen Suggestions, by Chimamanda Ngozi Adichie. My wife and I welcomed our daughter, Reeve, last June, and I owed it to her to read this book.
What I'm Watching
Chef's Table on Netflix is elegantly filmed and dramatically scored. The music may be the sneaky-best part of the show; it has such a relaxing, transportive effect and is a great way to turn your brain off at the end of a long day.
What I'm Eating
Lots and lots of Asian food. My wife bought me the Myers + Chang cookbook for Christmas, and I've been cooking my way through it. It's fantastic.
What I'm Listening To
Marc Maron's celebrity-interview podcast, WTF. I've been listening since he started, and he feels like an old friend at this point.
What I'm Buying
Meat and produce from the Boston Public Market. The women who work at Chestnut Farms are the sweetest, and it's been a delight to develop a relationship with local farms.
---