So You Want to Live in West Roxbury
Navigate the market with our trusty neighborhood guide, and spend your weekends marveling at how you're still within city limits.
---
West Roxbury checks all the boxes of a Boston suburb: streets lined with post-war ranch houses, an upscale grocery store, and even an Italian steakhouse. But somehow, it's a neighborhood within city limits, and somehow, it's still relatively affordable.
Its abundance of single-family homes on the market hover in the $600,000 range—a good deal compared to condos closer to downtown. And it's not like West Roxbury is far from the action, either. It's about a 30-minute commute into middle of the city, yet still offers quality neighborhood hangouts. Centre Street, West Roxbury's main thoroughfare, counts a bakery, a burrito joint, a Boomerangs, and several coffee shops.
All of this makes the neighborhood a popular place for young families to settle down. If living in a single-family house with a small yard sounds up your alley, then West Roxbury might be your next move. Try navigating the market with our trusty neighborhood guide.
---
Prices at a Glance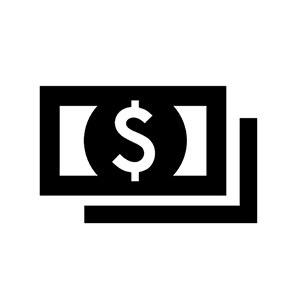 Median single-family home price: $613,000
Median condo price: $339,000
Average rent price: $2,682
---
What You Can Buy
A Three-Bedroom Cape
139 Keystone Street, West Roxbury
Price: $549,900
Size: 1,662 square feet
Bedrooms: 3
Baths: 2
A Colonial in the Highlands
9 Park Street, West Roxbury
Price: $699,000
Size: 1,634 square feet
Bedrooms: 3
Baths: 2.5
---
Public Transit Options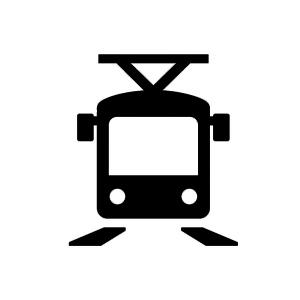 The Highland and West Roxbury stops on the Commuter Rail
---
What a Real Estate Agent Says
Home values in West Roxbury continue to rise in response to the high volume of buyers in the area and the relatively low inventory. West Roxbury is especially attractive to families looking for a single-family home with some outdoor space. Unlike neighboring Jamaica Plain where the median single-family sells for $930,000, most single families in West Roxbury go for between $550,000 and $650,000, which is a good value for Boston standards.

Anecdotally, we're seeing extremely high open house volume in West Roxbury. I had 50 groups through the first open house for a property in the neighborhood this weekend. We're seeing offers come through before the first open house in many instances, and bidding wars are becoming more and more frequent. Many buyers in West Roxbury are selling a condo in Jamaica Plain and upgrading to a larger single family, or in some cases, first-time homebuyers coming from rentals elsewhere in the city.

Part of what makes West Roxbury so special are the great restaurants like Porter Cafe and West on Centre, great parks and tot lots, Roche Bros., and the newly renovated YMCA.
—Josh Muncey, Re/Max Destiny
---
Grocery Stores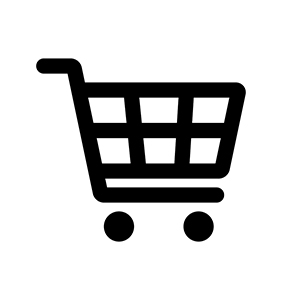 Roche Bros.
1800 Centre St., Boston
Star Market
75 Spring St., Boston
Marino's Market and Deli
1906 Centre. St., Boston
---
Perks
Sure, Jamaica Plain has the Arboretum and South Boston has Castle Island, but West Roxbury has Brook Farm and Millennium Park. The two parks offer acres and acres of green space to luxuriate in—they're ideal for walking, picnicking, and more.
Once home to an experimental Utopian community in the 1840s, Brook Farm is now a 179-acre National Historic Site. Writer Nathaniel Hawthorne and handful of other Transcendentalists tried—and failed—to create a communal, self-supporting farm where they could be free from "wage slavery." It fizzled after a few years, officially ending when one if its main buildings burned to the ground. Today, a lone farmhouse stands on the property, though it's not a remnant of Transcendentalists. It's known as the "print shop," and produced Lutheran Bibles when it was owned by the Lutheran Church, which operated Martin Luther Orphan's Home on the property from 1871 to the mid-1900s.
Nearby Millennium Park sits atop a former landfill. Dirt excavated from the Big Dig was used to cover the top of West Roxbury's Gardner Street Landfill, and in 2000, the area opened as a public park. Part of the property abutting the shore of the Charles is called "Dump Shoreline." (Cute, isn't it?) The spot used to be where Boston's Parks and Recreation Department dumped organic materials like lawn clippings and branches. But there are no signs of a dump today—the park now contains walking trails, playgrounds, and a canoe launch along the river.
---
Did You Know?
Though it doesn't connect to it now, West Roxbury was once part of Roxbury (along with Jamaica Plain and Roslindale). It seceded in 1851, and about two decades later, in 1874, the neighborhood was annexed by Boston.
Home and rent prices by Zillow. Icons via iStock.
---
---