So You Want to Live in Union Square
Navigate the market with our trusty neighborhood guide, and spend your weekends housing pierogis at Bow Market.
---
Union Square is at a crossroads—both literally and figuratively. Originally known as Liberty Pole Square, the area was renamed Union Square for the union of the United States. A powerful recruitment center during the Civil War, it evolved into a thriving commercial center, with streetcars heading to and from Harvard Square. Union Square had prospering industries, like grist mills, brick manufacturing, and other factories, but by the time automobiles had taken over during the mid-20th century, its rail lines were removed and Union Square fell into a lull.
These days, Union Square's industrial roots are still apparent, but the now-hip neighborhood has come a long way from its lame nickname of "Slummerville." Bow Street is lined with beautiful historic homes, while Prospect Hill is a peaceful, residential spot that mixes multi-family housing with pristinely kept single-families overlooking Prospect Hill Park. (The panoramic view of the city is not to be missed.) Union Square has a thriving immigrant population, drawing residents from Central and South America, Haiti, and Cape Verde, and there are tons of students who ditched the price tags in neighboring areas. You'll also find plenty of young families who cringe at the idea of moving out to the real suburbs.
Unless you're willing to hoof it to Central or take the bus, you probably need a car to live around Union Square—that is, until the Green Line Extension is up and running in 2021. But the extension is clearly a controversial harbinger of change in Union Square. For all of the neighborhood's quirky uniqueness, it's possible that in another decade, it won't look much like it does right now. With increased MBTA access, real estate developers are already plotting their takeover of the neighborhood, hoping the area will become Somerville's version of Kendall Square—not something everyone is thrilled about. Neighborhood groups campaign for responsible development, but the vibrant Union Square of today could easily become a a very different version of itself in a few years.
---
Prices at a Glance
Median single-family home price in Somerville: $872,000
Median condo price in Somerville: $637,000
Average rent price in Somerville: $2,700 per month
---
What You Can Buy
A Spacious Multi-Family
15 Prospect Hill Avenue, Somerville
Price: $1,499,000
Size: 2,943 square feet
Bedrooms: 4
Baths: 2
A Condo Atop Prospect Hill
82 Munroe Street #2, Somerville
Price: $545,000
Size: 1,140 square feet
Bedrooms: 3
Baths: 2
---
Public Transit Options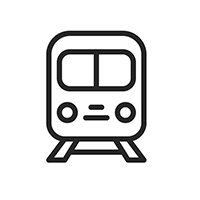 There is currently no T stop in Union Square, but the Green Line extension of the E branch is expected to open in 2021.
There are several MBTA bus lines, including the 87, 88, and 91.
---
What a Real Estate Agent Says
Buyers looking in Union Square may see a lot of changes in the future—taller buildings, more density—but they don't need to wait to enjoy what is already a very walkable, community-oriented neighborhood with great restaurants and shops.

Union Square buyers can enjoy many amenities right now, and look forward to the benefits of more transit, improved infrastructure, and more day and nightlife over the next 10 to 20 years. Buyers should remember there will be some disruption involved in living amid construction as the square evolves—and as Somerville High School, just up the hill, is transformed into a state-of-the-art institution.

Although most of the planned developments in Union Square will be mid- and high-rise buildings, much of the existing inventory is single and multi-families and small condo associations. In the heart of the square, near the intersections of Bow and Summer Streets, are three interesting larger condo conversions: a stunning converted church, an impressive converted police station, and a large historic mixed use building. Just up the hill, grand single and multi-family homes on Prospect Hill properties offer sweeping views of Boston and the signature icon of Somerville, the Prospect Hill Monument. The nearby streets of Central Hill (think Highland Kitchen) may have some better values, especially on the downhill side closer to Gilman Square, by Sarma.
—Thalia Tringo, Thalia Tringo & Associates Real Estate
---
Grocery Stores

Market Basket
400 Somerville Ave., Somerville
Whole Foods Market
45 Beacon St., Somerville
---
Perks
Union Square's food scene is exciting and diverse. Critically acclaimed spots like Celeste and Juliet are tucked next to international joints like Reliable Market, where you can slurp noodles in one aisle and buy Japanese groceries in the next. Give in to your sweet tooth at Gracie's, Union Square Donuts, and the Neighborhood Restaurant & Bakery. Don't skip the new Bow Market, a fusion of retail and small-scale storefronts like Hooked Fish Shop and Jaju Pierogi. There are plenty of bars with nightly live music, and there's even a new ax-throwing bar, Urban Axes.
---
Did You Know?
If Union Square is synonymous with any specific food, it would, of course, be Marshmallow Fluff. Archibald Query, a French Canadian immigrant and Union Square resident, was a confectioner who peddled the sweet treat door-to-door in Somerville in the early 1900s.
In her book, Fluff: The Sticky Sweet Story of an American Icon, Mimi Granger writes that when current Mayor Joe Curtatone exchanged gifts with the leader of Somerville's sister city, Tiznit, Morocco, he presented him with a jar of the marshmallow cream.
HOME PRICES BY ZILLOW, RENT PRICES BY HOTPADS. ICONS VIA GETTY IMAGES.
---