Want to Live Like Big Papi? His Weston Home Is for Sale
David Ortiz is downsizing—and leaving his custom-designed Fenway-themed basement behind.
---
The first thing you notice about Big Papi's house is that it's not over the top. There's no gazing open-mouthed at his mansion's luxurious appointments, no marveling at a collection of solid-gold baseball bats. No, at Big Papi's house, you kind of just want to kick back on the couch and watch the game.
And you can, if you have a few million dollars to spare. David and Tiffany Ortiz's "Adirondack-style" home in Weston is officially on the market for $6.3 million. Set on a winding back road, the just over two-acre gated property is big, homey, and comfortable. But the Ortiz family is ready to pack up for a more compact condo in the city.
"We had a great time in this house—lots of parties, lots of fun—our kids grew up here," writes Ortiz in an email. "But it's time to move on and let another family enjoy it."
On a recent trip out to MetroWest, I got a tour of the six-bedroom home that belongs to the All Star designated hitter. Big Papi himself wasn't there to greet me, but his real estate agent, Paul Colleary of Dream Realty, showed me all 8,100 square feet of the place—including the Fenway-themed basement.
"We had some of the best times heah," Colleary says in a thick Boston accent. Even though it's 30 degrees outside, he is sipping an iced coffee from Dunks. Colleary met Ortiz back in 2002, before Big Papi was a household name. In the years since, Colleary says he's been welcomed into the Ortiz family—and has celebrated several of David's birthdays with him at Foxwoods, naturally.
As we walk through the house, Colleary rattles off its features: Six bedrooms, seven full bathrooms, two fireplaces, an in-ground pool, a year-round outdoor hot tub. We step into the kitchen—it's anchored by an oversized island and boasts a copper farmhouse sink. A nearby built-in breakfast nook overlooks the backyard, and beyond it, a hallway with a wet bar leads to the formal dining room.
---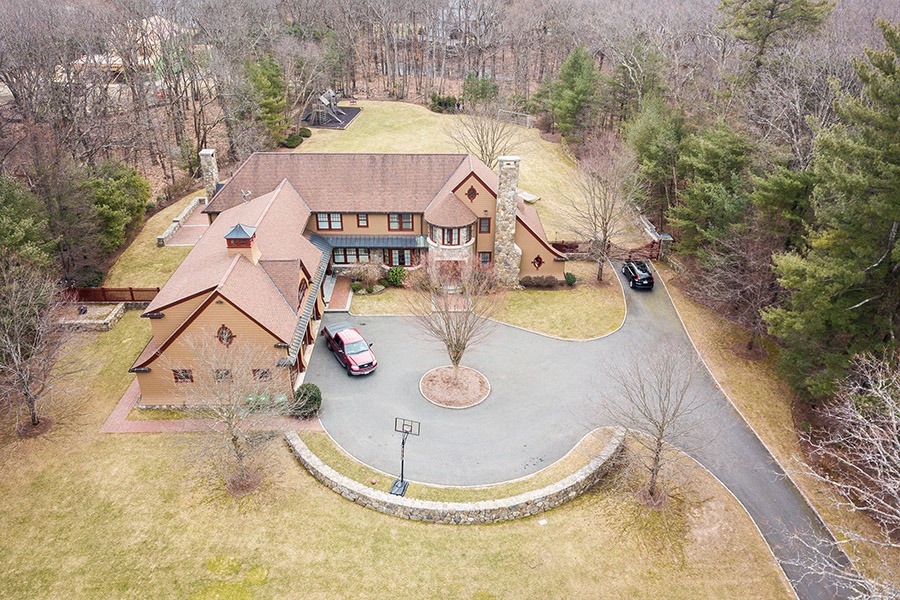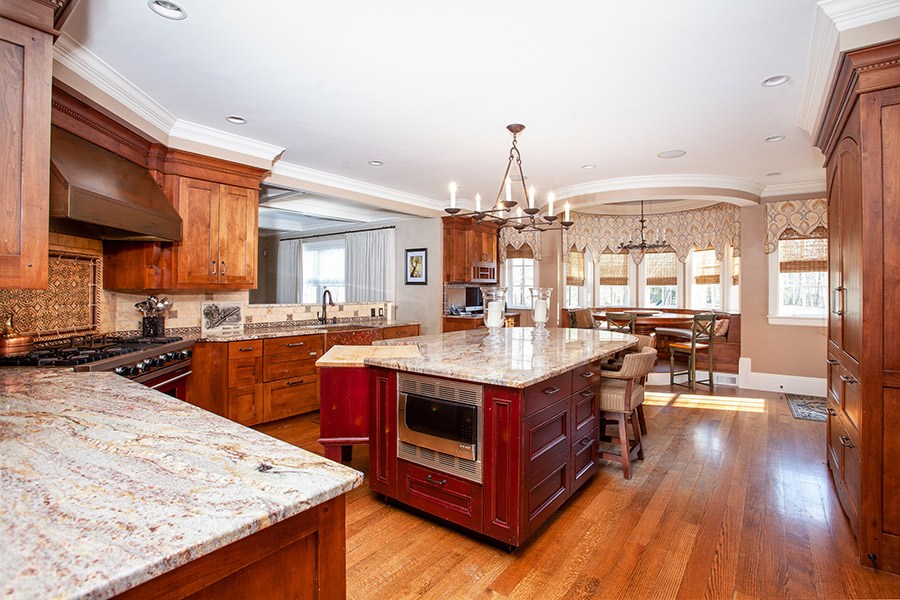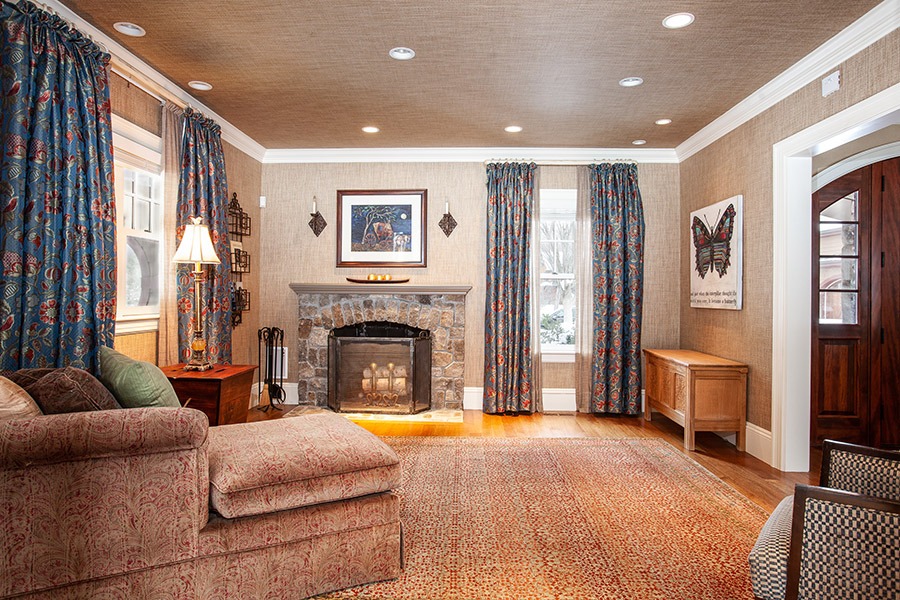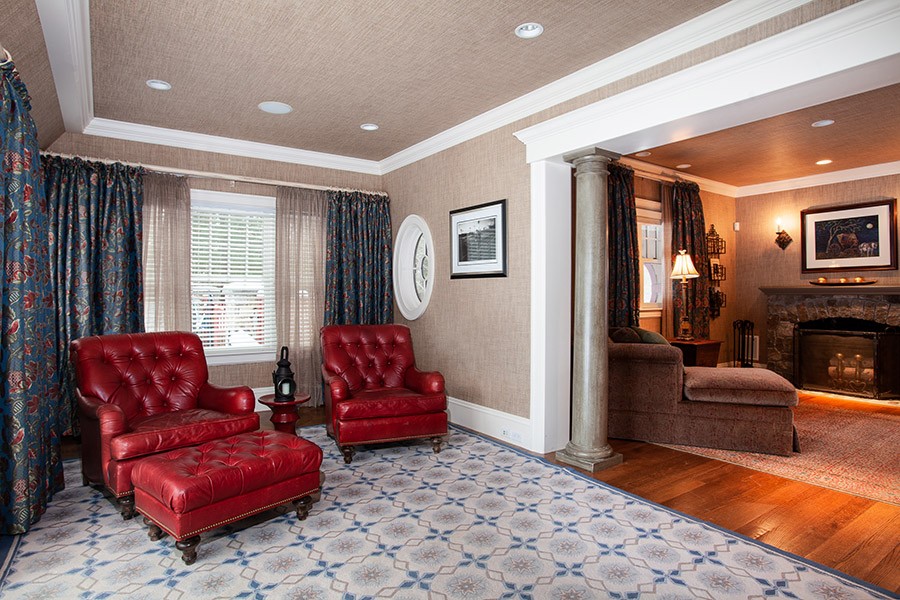 ---
"The team parties we had in this house were the best," writes Ortiz. "The yard and the kitchen were always full of people having fun and are great places to entertain."
There are two spiral staircases that lead to the second level. Upstairs, David and Tiffany's master suite is gigantic. The couple converted a connecting bedroom into a dressing room, stocking its shelves with wide-brimmed ball caps and shoes. There's also a set of his-and-her closets for even more footwear (in David and Tiffany's cases, lots of sneakers). The master bath boasts a steam shower, a soaking tub—ideal for relaxing after a long week of hitting record-breaking numbers of home runs—and a double vanity.
Meanwhile, all three kids' bedrooms and the guest room have their own full bathrooms. Ortiz's 14-year old son, D'Angelo, displays a waist-high statue of his dad in his room. One wall features a miniature Green Monster on it, while the entire room is appropriately painted in Benjamin Moore's Green Monster Green™.
Back downstairs, even the three-car garage has Big Papi flair. Part of it has been transformed into his personal barber shop, equipped with a barber chair and a full-length mirror. Underfoot, a floor covering combines one giant Dominican flag and one giant American flag.
---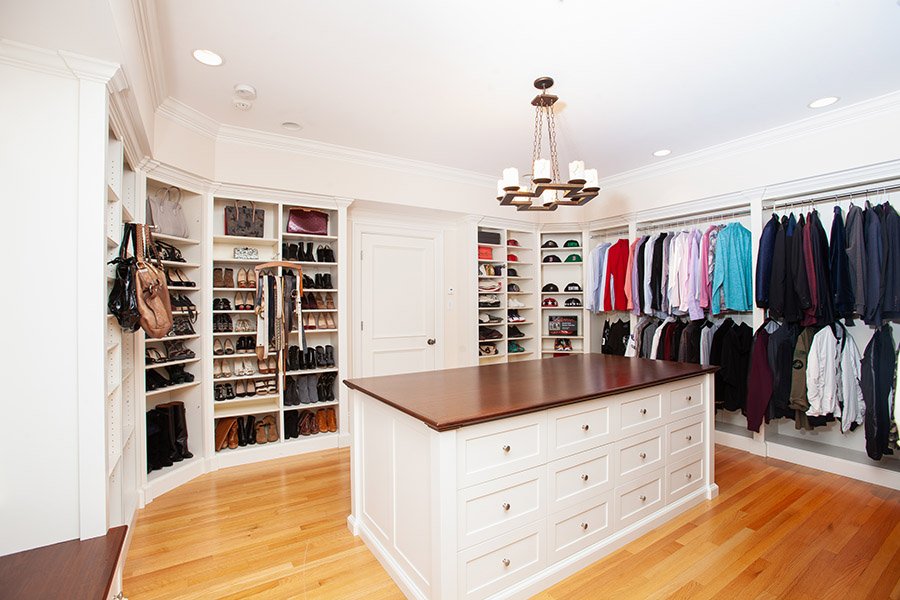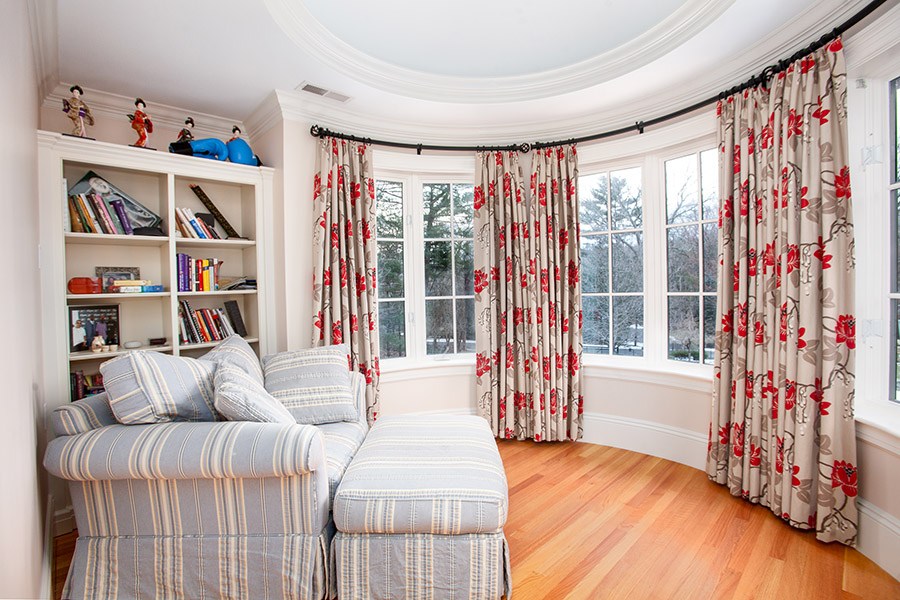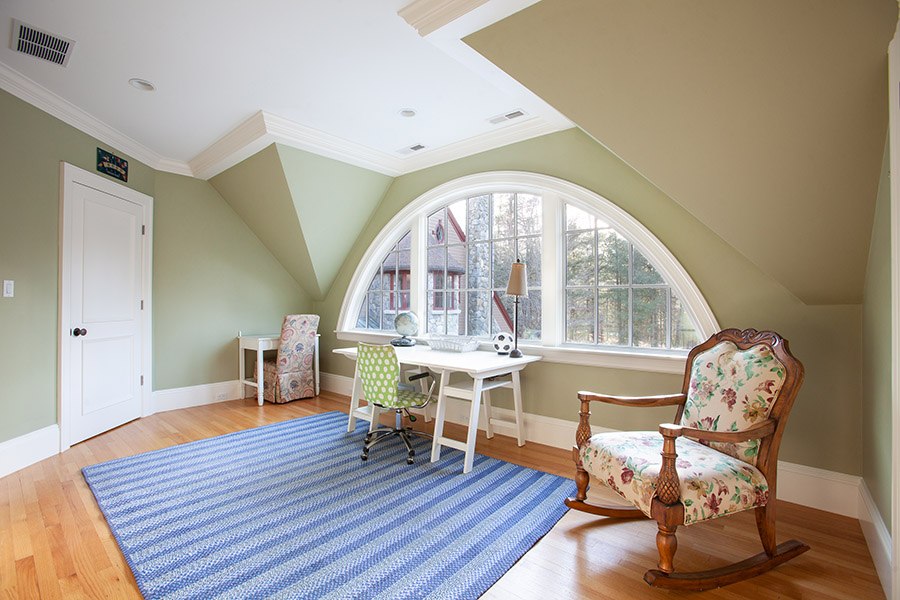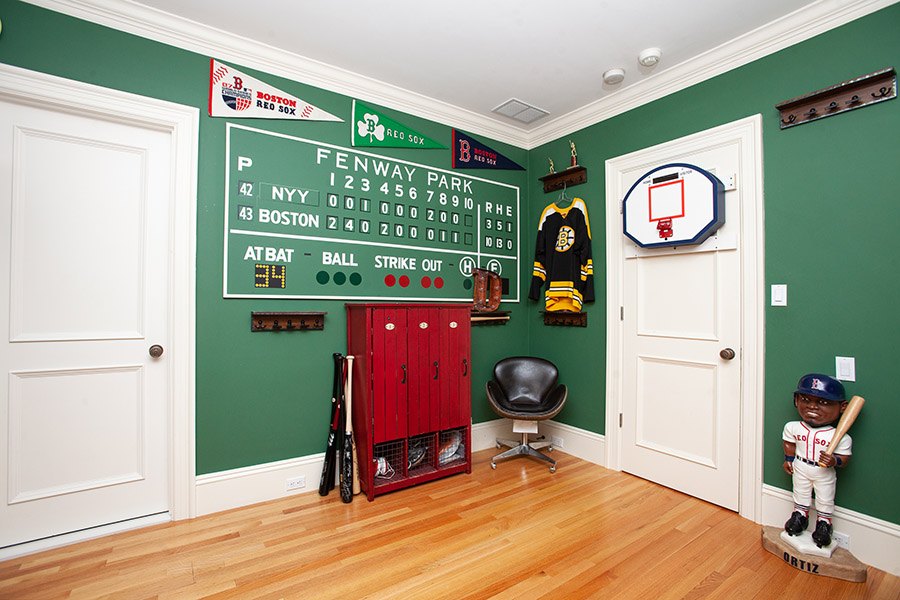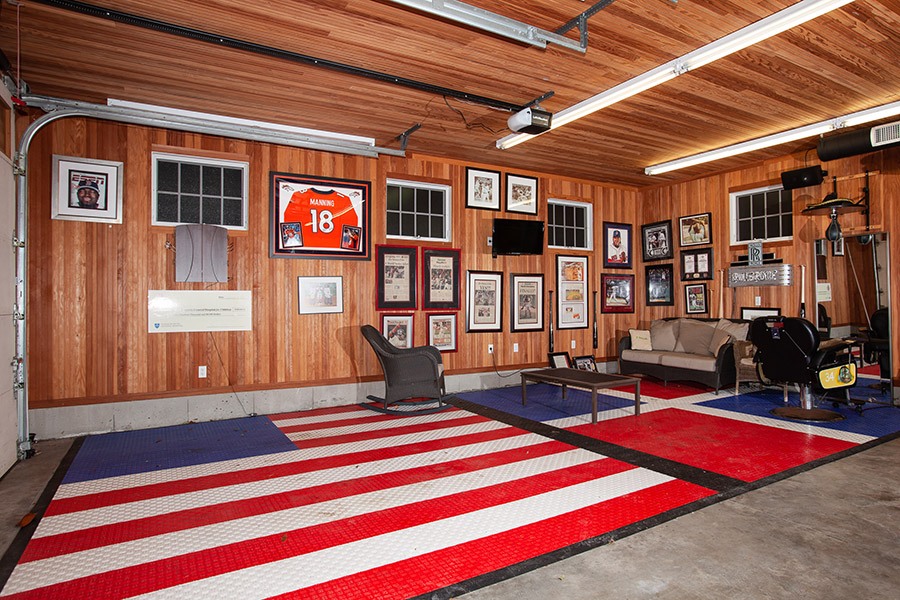 ---
The crown jewel of the house is definitely the basement, a room Tiffany designed with a team of Fenway Park architects. Down there, Fenway-style bricks cover one wall. Three shadow box-like compartments are carved into the bricks—they're meant to resemble the windows lining Jersey Street (formerly Yawkey Way) and hold newspaper clippings, photos, awards, and other mementos from Ortiz's storied career.
On the other side of the room, designers built a small stage for the kids. It's made with wood reclaimed from an old bowling alley that once existed under Fenway Park. Installed in the 1950s, the alley was used by sluggers like Babe Ruth and Ted Williams, and it wasn't removed until 2003.
Eight cushy black leather recliners face the stage, where a pull-down screen can turn the room into a home movie theater. A bar—which currently is home to a very adorable framed picture of Ortiz, Jacoby Ellsbury, and Jonathan Papelbon—is conveniently situated next to the theater. It comes complete with an overhead glass rack for stemware and two draft lines. (Big Papi had Stella Artois and Bud Light on tap, if you were wondering.) Past the bar is a door that opens to a home gym and a wine cellar.
On my stroll through the basement, I happened to notice a little Yankee Candle air freshener. It was Midsummer's Night-scented, which is the scent No. 34 chose for his commemorative retirement Yankee Candle release in 2016. This is all to say that yes, the basement, where many a raucous celebrations have occurred, smelled like a "masculine blend of musk, patchouli, sage and mahogany cologne."
---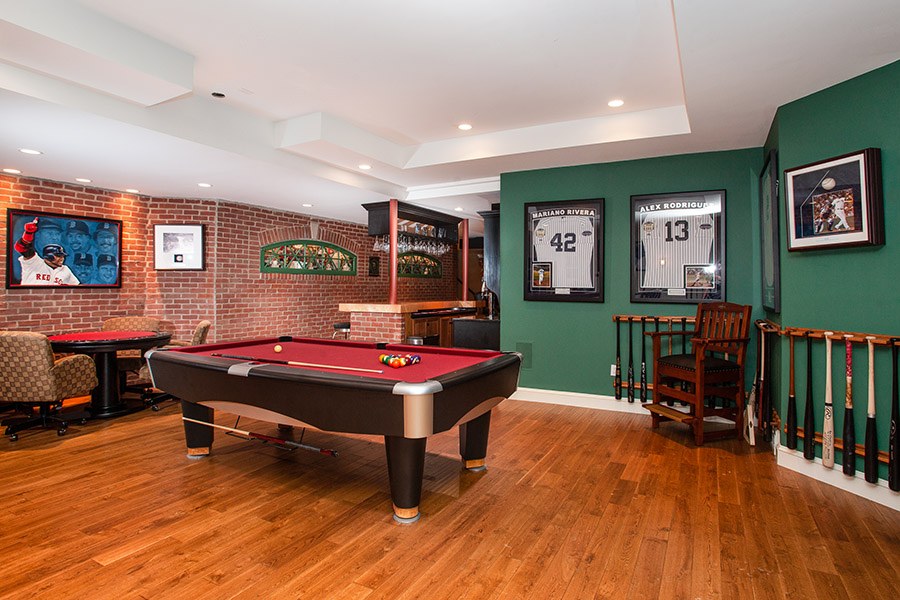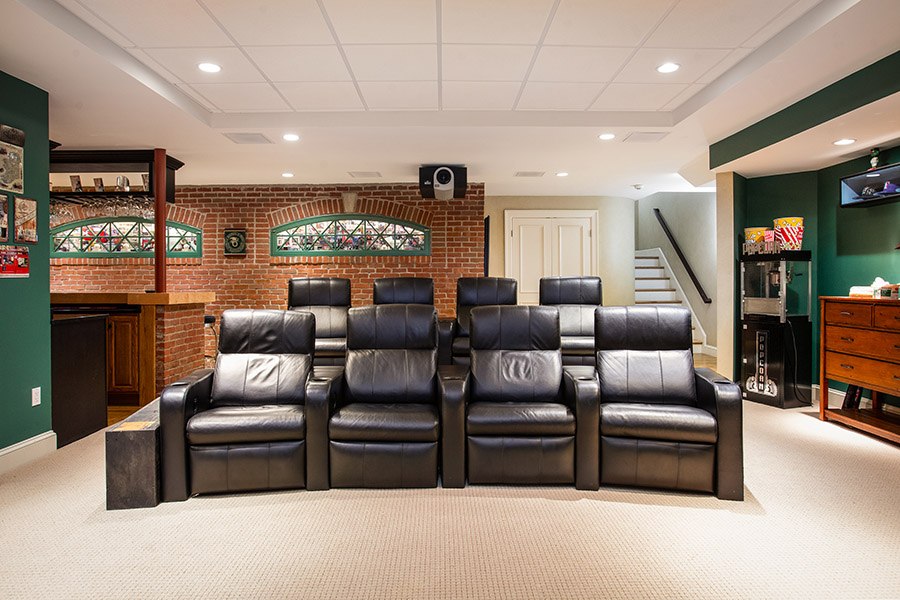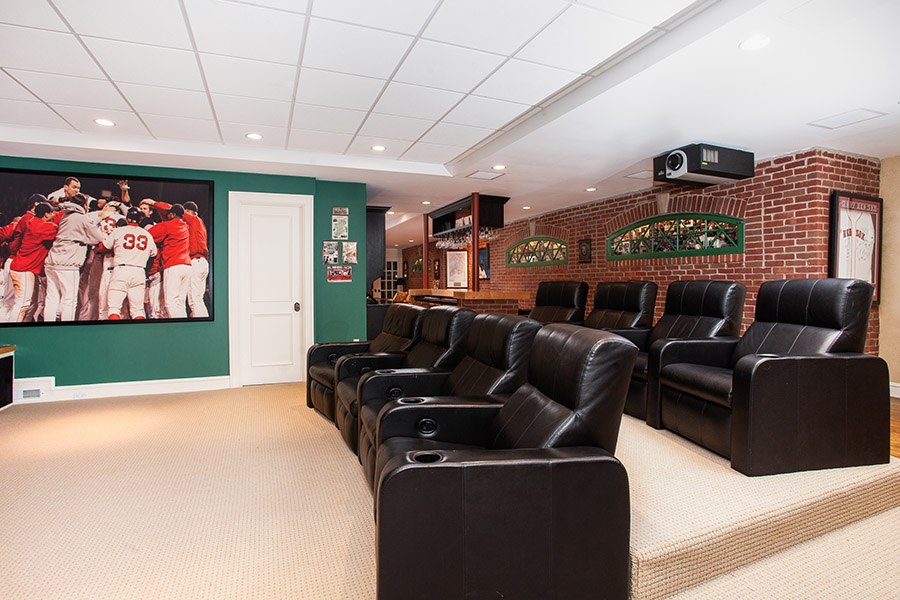 ---
Before he retired, Ortiz was convinced the house was a good luck charm. He and Tiffany bought the semi-unfinished home in March 2007, then customized the place. That same year, just a few months after buying the house, the Red Sox won the World Series. So the Ortizes stayed—for 12 more years, bedecking the basement (and the majority of the house, really) with crazy amounts of baseball memorabilia.
Various signed jerseys from pals like A-Rod and Mariano Rivera hang on the walls near the basement's poker and pool tables, while under them, a huge bat collection lines the floor. Awards are displayed just about everywhere—from home run derby trophies to MVP plaques.
"We're going to need to get a storage unit," Colleary says with a laugh.
That's because the Ortiz family is downsizing. David and Tiffany, and children Jessica, Alexandra, and D'Angelo, are on the hunt for a place in Boston, preferably a full-service building with a doorman. I suggested the family check out the Nantucket lightship, the big red houseboat in the harbor that recently hit the market. "We'll have to take a look at it," Colleary says. Or maybe One Dalton? A little pricey, he admits.
Ideally, he says, they'll find a three-bedroom condo in the Seaport or Chestnut Hill. Ortiz wants to be closer to his post-retirement work, like consulting with the David Ortiz Children's Fund. That and Fenway Park, of course.
"Even though I'm retired, my heart is at Fenway. I love the fans," he says.
Living in and around the city will also mean being able to hang out more often at Yvonne's, the sultry, swanky downtown restaurant Ortiz is a part owner of. I like to think he'll stroll down David Ortiz Bridge every once in a while, too, whistling to the tune of Sweet Caroline.
"We hope the house brings lots of special moments to the new owners," writes Ortiz. "We will miss it but we know that there are lots of good times to come for the family that moves in."
You can see the listing at BigPapisPlace.com. Yes, that's really the website.
---