Add Industrial Appeal to Your Space with Concrete Furniture and Décor
These 11 accessories will bring a dose of texture to your abode.
---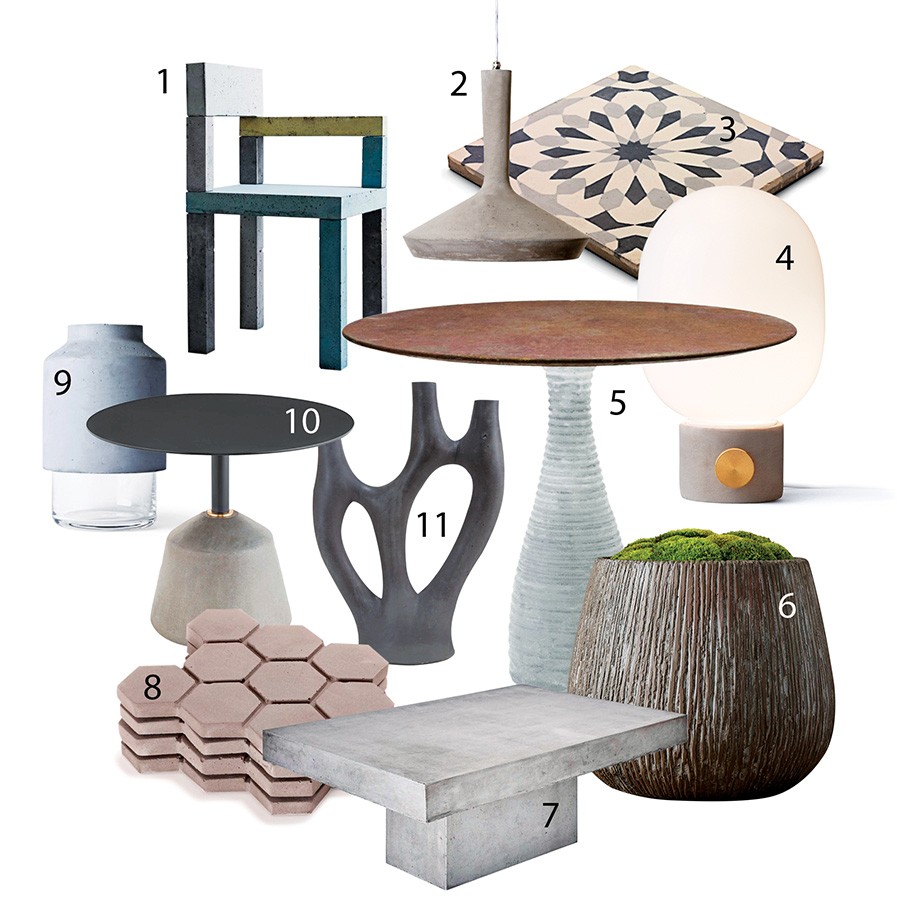 1 Magnus Pettersen for New Works "Untitled" concrete chair, $3,180, Danish Design Store.
2 Edmondo Testaguzza for Karman "Dharma" concrete pendant light, $1,626, 2Modern.
3 Martyn Lawrence Bullard "Eastern Promise" concrete field tile, starting at $25 per square foot, Ann Sacks.
4 Menu "JWDA" glass table lamp with concrete base, $220, Lekker Home.
5 Ron Arad for Zeus "Porcin' Off" concrete table with steel top, price upon request, Haute Living.
6 Concrete vessel, $345, RH.
7 "Mixx Una" concrete coffee table, $1,047, AllModern.
8 Culinarium concrete coasters, $32 for set of four, Didriks.
9 Hanne Willmann for Menu "Willmann" concrete-and-glass vase, $100, Danish Design Store.
10 "Blade" concreteside table with metal top, $540, Modern Relik.
11 Isaac Friedman-Heiman "Kreten" concrete-and-felt candelabra, $450, Souda.
---