12 Tools and Accessories for an Elegant Afternoon Tea
With these cheerful wares in tow, an enchanting garden party is all but guaranteed.
---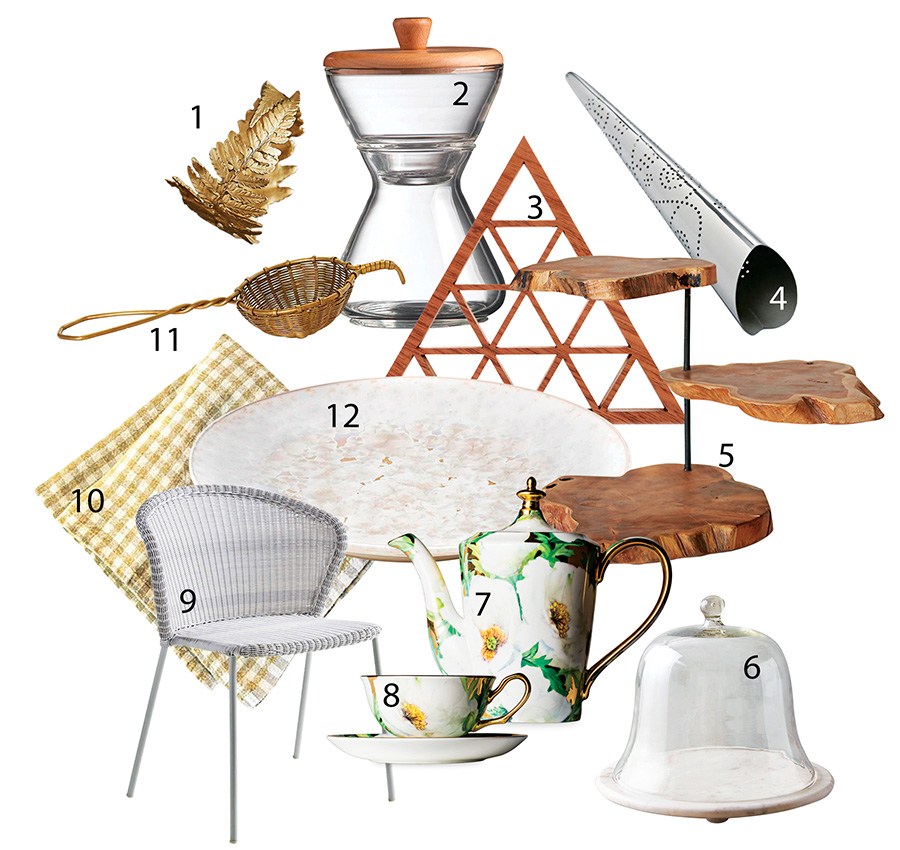 1 Michael Michaud "Bronze Fern" bronze napkin ring, $78 for set of four, Terrain.
2 Chemex handblown-glass sugar and creamer set, $40, Tea Forté.
3 Fred Arndt "Pyramid" walnut tea trivet, $60, Tea Forté.
4 Miriam Mirri for Alessi "You" stainless steel tea infuser, $30, Didriks.
5 Teak serving stand, $158, Terrain.
6 Marble-and-glass cake cloche, $88, Terrain.
7 + 8 "White Poppy" bone china teapot, $115, and cup and saucer, $62 for set, both T2 Tea.
9 Cane-line "Lean" chair, $340, Didriks.
10 "Gingham" linen napkin, $90 for set of four, Hudson Interior Designs.
11 Bellocq brass tea strainer, $12, Boston General Store.
12 "Crystalline Candent" stoneware decorative platter, $350, Simon Pearce.
---
---