So You Want to Live in Everett
Navigate the market with our trusty neighborhood guide, and spend your weekends hanging at the breweries.
---
Everett is a city on the cusp of significant change. But it's another C-word that's the real game changer around Everett these days: Casino. In just a few months, the Encore Boston Harbor (née Wynn) will open its doors—and the changes it brings upon Everett in the next couple years will ultimately determine its future. And clearly, the city knows that change is a-coming. There's even a countdown clock to the casino's opening date on the city's website. But to understand Everett's current status, you have to look to its past.
Just a couple north of Boston, Everett was originally part of Charlestown, and then a part of Malden. The small city is overwhelmingly industrial, with a significant immigrant population, drawing in residents from Central and South America as well as the Caribbean and Cape Verde. Everett Square is quite charming–a blend of unique buildings like the castle-esque Parlin Memorial Library, the Whittier Building, and the mid-century Everett City Hall, with residential streets streaming off its sides. Overwhelmingly blue-collar, it's not your bucolic, suburban neighborhood—one resident told us you'll basically hear constant horns beeping—but it is very close-knit.
Of course, as the casino rolls in, real estate prices are going up. In a city that already has pockets of poverty, some residents are struggling to remain in their homes. Still, some locals we spoke to say the casino has injected new life into the city. Green spaces are being spruced up, and the public transportation is getting a reboot, which is much needed. (Though it's certainly injected a high dose of traffic into the city too.)
While the MGM managed to integrate itself into Springfield, and OG New England casinos like Foxwoods and Mohegan Sun put tiny Connecticut towns on the map, some residents are skeptical of the effects the Encore will have on Everett. While we know they're bringing 5000 full-time jobs with benefits (not to mention allowing Massachusetts gamblers the opportunity to drop their gambling money in their home state) it will be interesting to see the Encore's influence on Everett, as the city attempts to step out of its somewhat troubled past and embrace its future.
---
Prices at a Glance
Median list price of all homes in Everett: $458,500
Median sale price of homes in Everett: $450,900
Average rent price in Everett: $1396
---
What You Can Buy
An Adorable Single Family Home
Address: 25 Bradford St.
Price: $485,000
Size: 1,127 square feet
Bedrooms: 3

Baths: 1.5
A Condo in an Elevator Building
Price: $438,000
Address: 120 Wyllis Ave.
Size: 1,138 square feet
Bedrooms: 2
Bathrooms: 2
---
Public Transit Options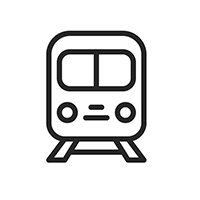 Everett does not have an MBTA stop, but uses several MBTA buses including the 104, 109, 110, 112 and 97.
---
What a Real Estate Agent Says
"When buying in Everett, you should be thinking that this is the 'next Somerville,' as it has a similar blue-collar history, multi-family housing stock, and easy access to Boston and Cambridge. Deals are still out there, especially if you do not mind rolling up your sleeves to do some updating. It is a great opportunity to buy a 2-Family, fix it up, live on one side and rent out the other side which lowers your monthly payments.

The highly anticipated Encore Casino & Resort is opening in June 2019, and it's just a stone's throw away from Charlestown and Somerville's Assembly Row. The Las Vegas company is sparing no expense and has the same team that designed the world-famous Bellagio. In addition to gambling the resort will have a large public waterfront park, water taxi service, over a dozen restaurants and eateries, and a concert and event space. In addition to the casino, the "Lower Broadway" corridor as it is referred to, has been the hottest neighborhood in Everett. It has a mix of residential loft buildings, such as the Charleston Chew Lofts, which were converted from the old Charleston Chew Candy Factory, and several new craft beer breweries such as Down the road Beer Co, Nightshift Brewery, Bone up Brewing Co., and spirit distilleries such as Short Path, where you can sample some Whiskey at their tasting room in a former industrial building."
—Yoni Haiminis, Compass
---
Grocery Stores
Stop & Shop
1690 Revere Beach Parkway, Everett
---
Perks
If you know where to go, Everett's food scene is quite awesome. With tons of South American residents, you'll find delicious Brazilian food throughout the city. Hit one of the pubs, like Stewart's or Zeke's, or grab a steak & cheese or Super Italian from DiBlasi's. Everett's brewery scene is absolutely thriving, with spots like Night Shift, Down the Road Beer Co., or the soon-to-open BearMoose. Feast on Italian at Abbondanza, Mexican/Salvadoran cuisine at Super Burritos, or sweet treats at Richie's Slush. And of course, we'd be remiss if we didn't mention the savory Mecca of Everett: Teddie's Peanut Butter!
---
Did You Know?
Getting to and from Everett on the MBTA these days means riding the bus, unless you're willing to hoof it over the line from Wellington station. But just a handful of decades ago, you could get there via the Orange Line train. Everett station opened in 1919, and was part of the Charlestown Elevated, until it was shut down in 1975. These days, connecting Everett with Boston is a challenge for those who don't drive, as bus lines can be slow moving. There has been talk of bringing a commuter rail stop to Everett, or connecting the Orange Line at Assembly Square to Everett via pedestrian bridge over the Mystic River. However, the city just announced the arrival of BlueBikes this spring, not to mention the shuttle system that will come with the casino's opening. And of course, soon you'll be able to take water taxis from the Seaport and Financial District to the Encore.
HOME PRICES BY ZILLOW, RENT PRICES BY RENTCAFE. ICONS VIA GETTY IMAGES.
---