So You Want to Live in Harvard Square
Navigate the market with our trusty neighborhood guide, and spend your weekends catching films at the Brattle.
---
Stroll the leafy streets and cobblestone sidewalks of Cambridge on any given day, and you're immersed in a colorful, curious world with multiple languages being spoken. Step outside the commercial inner Square area, and you'll find historic, architectural homes and plenty of green space, dotted with rabbits. It's safe to say that not many people are buying properties in Harvard Square, due to a lack of inventory and skyrocketing price tags. However, you'll still find plenty of renters in the area, brought in by the proximity to the universities and large companies, and a simple commute to downtown Boston. (The Red Line works really well…until it doesn't.)
In a way, Harvard Square is kind of like the Disney World of Cambridge. It's bustling, and exciting, and everything is shiny and expensive. But then you'll come upon a series of empty storefronts, looking like Space Mountain shut down for repairs, and you see the trajectory the neighborhood has taken from the Cambridge of half a century ago to now. Always the neighborhood's most iconic hotbed of activity, Cambridge has changed quite a bit. Many of the unique establishments that made the Harvard area famous for its independent vibe have shut down. But to say that all the remnants of Harvard Square's past are gone would be false. There's still plenty of favorites, ranging from the bargain basement at Harvard Books and movies at the Brattle Theatre to beloved shops like Dickson Bros Hardware Co. and Leavitt & Pierce Tobacco Co.
It's not all co-eds frolicking around, however. Gentrification has hit the Square hard, as have homelessness and addiction. And for a city that clearly values intellectualism, new ideas, and diversity, it's tremendously inaccessible for anyone who wishes to live there but doesn't make gobs of money. There's an obvious contrast between the transient population that makes their home in Harvard Square, and the very wealthy people that live around it, but the populations generally co-exist peacefully. Logistically, things can be difficult—traffic and parking can be horrible, and there's no grocery store in the Square, though if you've got a car then you're within a 10 minute drive to several. Residents tell us there's occasional tension between Harvard students and the city around them, but it's tolerable.
---
Prices at a Glance
Median single-family home price in 02138: $1.59M
Median condo list price in Cambridge: $747,000
Average rent price in all of Cambridge: $1,396
---
What You Can Buy
26 Elmwood Ave.
Price: $5.285 million
Size: 6,593 square feet
Bedrooms: 6
Baths: 4 full, 2 partial
A Condo on a Quiet Side Street
Address: 16 1/2 Magnolia Ave
Price: $635,000
Size: 696 square feet
Beds: 2
Bath: 1
---
Public Transit Options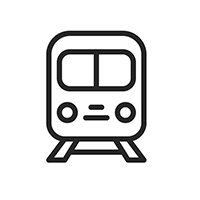 MBTA Red Line Harvard stop
Several popular bus lines, including the 1, 77, 72, and 66
---
What a Real Estate Agent Says
"The answer is location, location, location. Harvard Square remains one of the hottest markets in the Greater Boston area, with prices reflecting its exalted status as a center for academia, art, commerce—and chess! Buyers considering a purchase in Harvard Square need to recognize that there's no such thing as a bargain, and they should be setting their sights on property that will hold its value as an investment—after all, Harvard University isn't going anywhere.

If you have your heart set on the Square but want to get a bit more for your money, head west toward Watertown and Belmont. Frequent bus routes make the trip into the heart of Harvard Square a breeze, so you won't have to contend with traffic and parking (not to mention avoiding the throngs of students and tourists crossing the street in front of you).

Since there is very little housing situated right in Harvard Square, the hottest area to buy is Mid-Cambridge, a few blocks to the southeast. This leafy residential neighborhood offers a wide range of housing stock—brick rowhouses, single-family homes, the ubiquitous triple-decker, and pre-war buildings—and offers a peaceful retreat from the buzz of the Square."
Liz Lyster and Ellie Botshon, residential specialists at Compass Real Estate
---
Grocery Stores

There are no grocery stores in Harvard Square.
---
Perks
Harvard Square is overflowing with literary history. It's no wonder, since you basically can't throw a rock without hitting someone who has written a book. Many of the greatest literary minds of the past have come through the area, ranging from E.E. Cummings and Henry Wadsworth Longfellow to Lois Lowry and Alice Hoffmann.
---
Did You Know?
It's impossible to think of Harvard Square without the beloved Out of Town News popping into one's head. The newsstand, which carries everything from the daily papers to rare, foreign publications, was opened in the '50s in a stand next to the Boston Elevated Railway Company's subway entrance. That iconic brick-and-limestone kiosk, which was built in 1928, was taken over by the Out of Town News in 1984, and it remains today, serving as one of the city's most notable landmarks. While tons of famous faces have relied on the Out of Town throughout the years (it's even the spot where Paul Allen purchased the copy of Popular Electronics Magazine that he went on to show friend Bill Gates, prompting the duo to create Microsoft) the spot has been threatened by plans to shut it down, particularly as news goes increasingly digital. However, those plans always seemed to stab Cantabrigians in the heart, and they've rallied to keep it alive.
HOME PRICES BY ZILLOW, RENT PRICES BY rentcafe. ICONS VIA GETTY IMAGES.
---