So You Want to Live in Malden
Navigate the market with our trusty neighborhood guide, and spend your weekends playing games at Boda Borg.
---
Step off the Orange Line at Malden Center, and you're greeted by two worlds: the Malden of yesteryear, with landmarks like the Elmwood (a former pharmacy turned diner/convenience store) and a glimpse of the future by way of the massive construction sites, where gargantuan luxury residential buildings are under construction. It's a strong contrast that highlights how Malden has changed significantly in the last five or so years—and whether or not it's for the better generally depends on who you are.
In the 1900s, Malden was known for its immigrant population, drawing in Irish and Italian residents and many more. During the 1920s, the Jewish immigrant population in Malden was booming, and by 1928, almost 75% of Ward 7 was Jewish. By the mid-20th century, the Jewish community took off for greener pastures in the suburbs, and a large portion of Malden was razed during the urban renewal of the 1960s. These days, Malden's neighborhoods range from the West End, where large Victorian homes offer a taste of the city's wealthy past, to Edgeworth, which is much more dense, and has become increasingly popular for buyers lately.
Now, Malden is in transition. The rapid development—and constant construction—in Malden Square is changing its physical makeup, and luxury apartments that go for $2000 per month are more present than ever. Malden's dining scene has certainly kicked it up a notch in the last few years, with young professionals flocking to spots like Hugh O'Neill's, Idle Hands Brewery, and Mystic Station. There's also plenty of classic spots to love, such as Jay's Pizza & Ice Cream and Pisa Pizza.
But it's the people that make up the city's extremely diverse population that face the brunt of the changes, and that's where things get tricky. Gentrification and displacement have had an intense effect on Malden, driving out longtime residents who relied on the reasonable rents and home prices. While it's great that people are realizing what a wonderful, accessible town it is, Malden is feeling the aftershocks of Boston's massive wave of development. As a result, the next few years will serve as turning points for Malden—ultimately determining whether the city embraces its working class and immigrant residents or allows them to be pushed out as a shinier version of the city is built.
---
Prices at a Glance
Median list price of a single-family home in Malden: $385,000
Median sale price of all homes in Malden: $454,900
Average rent price in Malden: $1,396
---
What You Can Buy
12 Hurlburt Court, Malden
Price: $465,000
Size: 1,630 square feet
Bedrooms: 3
Baths: 1
A Townhouse Condo with a Garage
8 Swan St., Malden
Price: $449,000
Size: 1,590 square feet
Bedrooms: 3
Baths: 2
---
Public Transit Options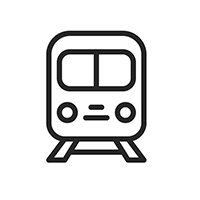 MBTA Orange Line stops at Malden Center and Oak Grove, as well as several popular bus lines.
Malden Center stop on the Commuter Rail.
---
What a Real Estate Agent Says
"The residential market in Malden remains robust and potential buyers should be prepared for a competitive market where bidding wars have become the norm! Malden is attracting a variety of buyers from young professionals to empty nesters. Malden remains more affordable than other communities sitting on the outskirts of Boston, like Cambridge and Somerville, and it sits only 7 miles away from the city. Convenience has become a major factor in where buyers decide to buy.

Malden is a very diverse community and is a city of neighborhoods , each one offering its own charm and appeal. From the beautiful period homes and convenient access to the MBTA in the West End to the historic Bell Rock Park area in close proximity to the new Encore Boston Harbor Casino, Malden offers a wide range of options for home buyers.

We have seen rapid gains in home values in the last 5 years across the city. Malden appears to be trending to be the new Somerville! Malden's vibe is changing to a very urban and eclectic city. I believe that the rebirth of the downtown has been a major catalyst towards these changes. New businesses are being attracted and any real estate within the downtown zone is red hot!

'Deals' aren't easy to find in Malden. Buyers need to be looking at the long term staying power of home values in Malden and invest while they still can!"
Kristin Gennetti, Century 21 Northeast/The Kristin Gennetti Group
---
Grocery Stores

Stop & Shop
99 Charles St.
99 Asian Supermarket
60 Broadway
---
Perks
Most Maldonians say one of the city's greatest assets is its diversity. The city is known for its sizable population of people of Asian descent, which comes in at 22.9 percent of Malden's residents, and earned it a spot on Boston's list of the area's "other Chinatowns." It's safe to say that if you're from Malden, chances are you've got friends from all over the world. Malden High was even found to be the most diverse public high school in Massachusetts in a 2013 study.
While many residents do drive, Malden's accessibility to downtown Boston via the MBTA is extremely helpful. Hopping on the Orange Line at Malden Center or Oak Grove allows residents to be downtown very quickly.
---
Did You Know?
This is our Mayor Gary Christenson of Malden, MA. Trellis moved their new headquarters to Malden earlier this year. Gary mostly walks to all his appointments and picks up trash as he goes. This makes us beyond proud! #MaldenMA #trashtag pic.twitter.com/uYBFR0ZLfV

— Trellis (@trelliscommerce) April 10, 2019
Malden got a slice of viral fame earlier this month when Mayor Gary Christenson was photographed picking up trash on the side of the road on his way to an appointment. Dressed in his regular suit and tie but sporting blue rubber gloves and a plastic bag filled with trash, Christenson told WBZ that he hoped to be known for some "great, big policy" when he first took office, "so to be known as the person picking up the most trash, I'll take it. If it's good for Malden, it's good for me." Word is he fills up one small trash bag per day. A Reddit post about it scored 113,000 upvotes and earned Christenson a place in #trashtag history.
HOME PRICES BY ZILLOW, RENT PRICES BY rentcafe. ICONS VIA GETTY IMAGES.
---