So You Want to Live in Revere
Navigate the market with our trusty neighborhood guide, and spend your weekends eating soft serve on Revere Beach.
---
Save your punchlines about Revere. While the town of 54,000 is just about five miles north of Boston, it's often viewed as a world away from downtown Boston. But to overlook this vibrant city is a huge mistake—not only because of its diversity, and the fact that it's a fascinating slice of the Boston area—but because what happens around Revere in the next decade will strongly affect Boston's future.
Revere has always been known as a city of immigrants. From the late 19th century into the early 20th, Revere was a hotbed for Jewish immigrants from Poland and Russia, who built a strong community in the Shirley Avenue area. Over time, Revere developed a strong Italian population, which exists to this day, and grew a significant Central and South American presence like neighboring Chelsea and East Boston.
Along the Revere Beach coastline, you'll find several massive apartment buildings, a few of which took like giant slabs of concrete pulled straight out of Soviet Russia. But there are also several luxe newer ones, like the Beach House and the Vanguard Waterfront Square, both of which are clearly going for a high-end vibe. Continue up through the Oak Island neighborhood, where you'll find little cottages with great proximity to the water, or explore the vibrant and multicultural Shirley Avenue neighborhood. Western Revere definitely embraces more of a suburban look, with bigger homes and larger, grassy yards.
But like any place, life isn't perfect in Revere. Crime is still an issue, and the opioid crisis only exacerbates the situation. There's racial tension, particularly between older, longtime residents and newer immigrant ones, and community meetings can grow heated. Traffic is congested, and real estate prices are going up since young professionals in Boston have discovered Revere's relative affordability.
But there are plenty of improvements, too. There are plans for a new high school, and you'll find abundant new businesses popping up, from bakeries to yoga studios. And crime seems to be leveling off too—one resident told us that five years ago he couldn't park his work truck along Shirley Avenue without it getting broken into. Now, he does so with ease.
In a lot of ways, the next few years will determine how Revere's future unfolds. That's due to two massive components: The Encore Casino opening in neighboring Everett, and the development of Suffolk Downs. What happens with those two properties could evolve into the boost Revere is waiting for—or become a determining factor in its downfall. But either way, one thing is clear: Revere is so much more than just a beach.
---
Prices at a Glance
Median condo list price in Revere: $375,000
Median single-family home list price in Revere: $429,000
Average rent price in Revere: $1,396
---
What You Can Buy
A Condo Right on Revere Beach
350 Revere Beach Boulevard #12J
Price: $449,900
Size: 851 square feet
Bedrooms: 1
Baths: 1
A West Revere Split Level
227 Proctor Ave.
Price: $567,500
Size: 2,389 square feet
Bedrooms:5
Baths:2
---
Public Transit Options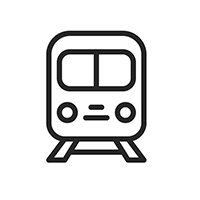 MBTA Blue Line stops at Beachmont, Revere Beach, and Wonderland. There are also several popular bus lines including the 116, 117, and 119.
---
What a Real Estate Agent Says
"What if I told you, you could be 10 minutes from the city and get an awesome home, at an affordable price? That's Revere. My two favorite neighborhoods are West Revere, and Beachmont/Revere Beach. Being a stone's throw away from four different schools, grocery stores, shops, restaurants and commuter-friendly access to the highway makes West Revere so desirable.

Beachmont and Revere Beach is the place for you if you want to be near the first public beach in the nation, and also have access to four different train stations. Tight on the line of booming East Boston, it is the next hot area in my opinion. The addition of three luxury condo buildings starting around $2300 for a studio apartment, and a few more on the way, shows the potential. You have restaurants, shops, and also commuter-friendly access to the highway.

The closer you get to the beach, the higher prices will be. I would say West Revere is an evergreen area with the amount of shops, restaurants and schools around. With the recent high sales in the area, comps are increasing which means the value of your future home can too.

"An untouched area in Revere is Oak Island, and I believe you can get good deals there. You are minutes away from the blue line, and even quicker if you drive. You are also tucked away in your own little community."
—Scott Farrell, Compass
---
Grocery Stores
Market Basket
275 Square Road
PriceRite of Revere
255 Squire Road
Stop & Shop
40 Furlong Drive
---
Perks
Revere's proximity to Downtown Boston and Logan Airport is one of its greatest assets. And it may not be Nantucket, but to have Revere Beach's three and a half miles of coastline is a true privilege, particularly since it's just a few T stops from downtown Boston. Take a glance at the leather-skinned elders soaking up the sun, or the flocks of families grabbing soft serve on a hot summer night. Simply put, Revere Beach (the oldest public beach in the U.S.!) has character.
But the diversity of Revere gives it its strength. In addition to the many natives with Italian roots, and the strong Hispanic population that moved in, there's also pockets of Cambodian, North African, and Moroccan residents that have turned Revere into a stronghold for those who come to the Boston area seeking a better life.
---
Did You Know?
These days, it may be a blend of homes, restaurants, and gargantuan residential buildings, but there was a time when Revere Beach was the seaside resort. By the early 1900s, amusement parks and fun houses lined the waterfront, with revelers riding massive roller coasters such as the Cyclone and the Derby Rider. But one property whose legend lives on is the Wonderland Amusement Park, a grandiose destination that welcomed guests at its illuminated gates. Its existence was short-lived, however—Wonderland was only open from 1906 to 1911 due to financial issues.
The property soon took on another purpose when it became the equally as notorious dog-racing track, the Wonderland Greyhound Park. But by the late '90s, Wonderland was headed for decline. Taxes went unpaid, and gamblers were heading to the newly-built casinos around New England to drop their cash. Live races at the track ended in 2009, and dog-racing was fully banned in Massachusetts in 2010. Of course, if you want to go to Wonderland these days, all you have to do is grab a ride to the end of the Blue Line.
HOME PRICES BY ZILLOW, RENT PRICES BY RENTCAFE. ICONS VIA GETTY IMAGES.
---