On the Market: A Dover Estate Filled with Secret Passageways
Eight acres and 15 rooms grant plenty surprises, including a hidden door to a secluded loft and a stone wall with a covert cubbyhole.
---
16 Rolling Lane, Dover
Price: $3,400,000
Size: 12,837 square feet
Bedrooms: 6
Baths: 8
For fans of The Chronicles of Narnia, living in this home will likely feel like reading the book—plenty of twists and turns and, yes, hidden passageways. But instead of the back of a wardrobe, the best place to start exploring is its backyard. The eight acres hold treasures in every direction, whether you wander down to the pondside, or up to the fire pit at the top of a hill. To locate the latter, you'll have to navigate under a stone archway and past a treehouse, following a pebbled pathway.
Built into the stone wall is another secret: A "hinged stone" pulls out of the structure to reveal a small cubbyhole where you could tuck notes, miniature time capsules, or whatever else your imagination dreams up. Among the rolling grounds, you'll also find spots that take less searching, such as an in-ground pool, cabana, and carriage house.
The home, custom-built in 1988, is filled with Easter eggs of its own. One such surprise is a concealed door that leads from a bedroom to a loft with under-desk "secret storage areas," according to the current owners. And with 15 rooms and close to 13,000 square feet, some of the manor's most enchanting areas are hidden in plain sight.
Avid readers will fall in love with the fireplaced library, which is covered in rich wood, and dignified by coffered ceilings and walls of built-in shelving. Those with a green thumb will be drawn to the small, attached greenhouse on the first floor, where a wooden bench is the perfect perch for plants or humans to bask in the sunshine. And for the sommelier, a massive cave-like wine cellar can cradle more merlots and malbecs than you could possibly drink.
And though it's being sold separately, the rooftop observatory may offer something for everyone—there, a professional-grade telescope unveils a star-studded sight.
For information, contact John Boyle, LandVest, Inc., landvest.com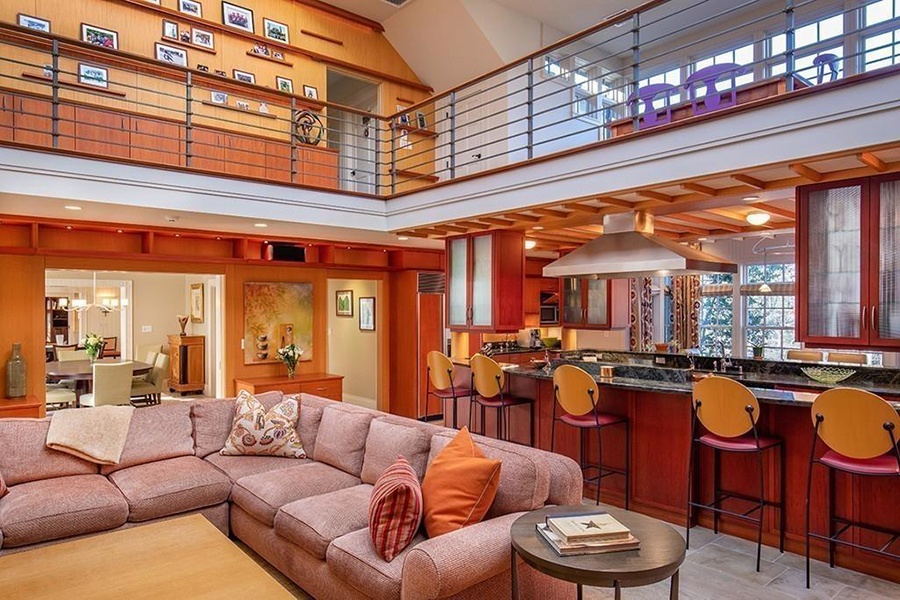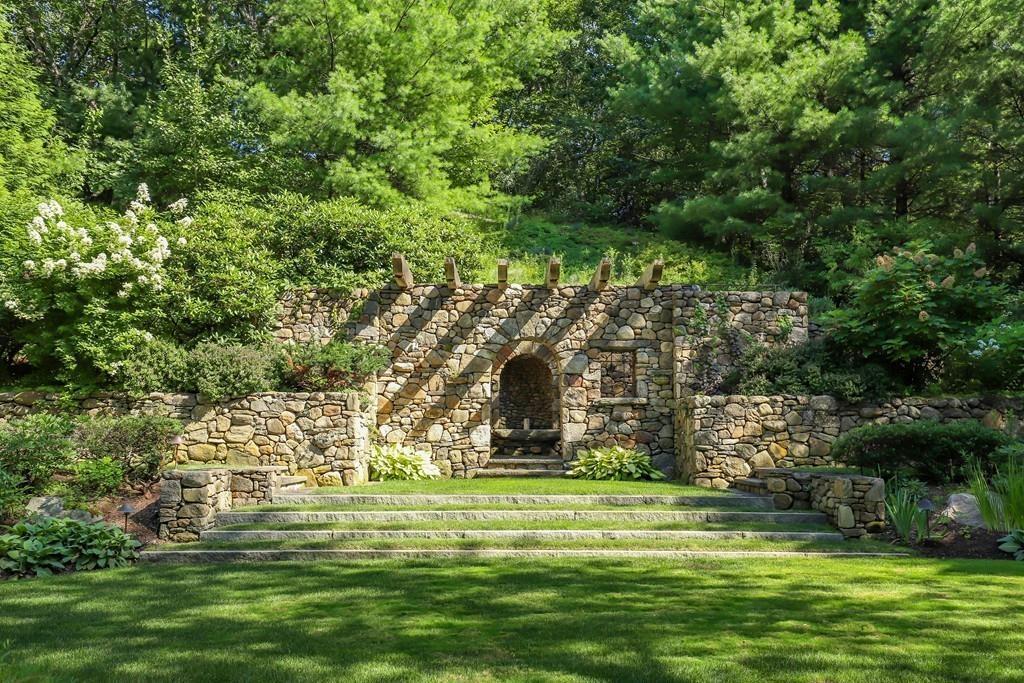 The Boston Home team has curated a list of the best home design and home remodeling professionals in Boston, including architects, builders, kitchen and bath experts, lighting designers, and more. Get the help you need with FindIt/Boston's guide to home renovation pros.
---