So You Want to Live in Brighton
---
Sign up for our weekly home and property newsletter, featuring homes for sale, neighborhood happenings, and more.
Allston has always been known as a hipster's paradise. But its sibling neighborhood Brighton isn't as easy to label—even if it's often viewed by outsiders as the eternal Boston College kid in the yellow Superfan t-shirt. In reality, many people don't take the time to look beyond Brighton's bustling strip of Comm. Ave., where the Green Line's B train chugs along stopping at what often feels like every 50 feet. This leads to the area's reputation as "just a college neighborhood"—and while it is true that the area is filled with students, that label truly overlooks much of the history, families, businesses, and the overall community that Brighton has built over the years.
Aside from an ever-present population of college students in Brighton, you'll find plenty of young professionals and young families in the mix, with a strong Russian and Chinese presence. Residents praise the amenities of city life without the headaches of downtown Boston. However, residential turnover is high, which can be a bit frustrating for long-term residents who aren't keen on constant keggers and seeing the neighborhood torn up every year. (Allston Christmas, the annual September 1st apartment switchover, is particularly disliked.)
At the same time, it's those college kids who make up a large portion of local businesses' incomes, so the rowdy solo cup crowd tends to be tolerated. More than a few locals say it's clear the neighborhood is working to keep young families from straying to greener suburban pastures, placing greater emphasis on family-friendly events and green spaces.
Still, some fear Brighton may not feel like Brighton all that much longer. Constant development has increased traffic (don't even try looking for a parking space on BC football game days) as well as rent prices. Boston College and Harvard University have always made their presence known within the community, but it's the New Balance World Headquarters that's been commanding the most attention lately. Boston Landing, a 15-acre mixed-use development filled with office space, retail stores, restaurants, and sports facilities for both the Bruins and Celtics is a neighborhood in its own right. Companies such as Bose, Roche, Proteostasis Theraputics Inc., and Mass Innovation Labs have set up shop, and the new Boston Landing Commuter Rail stop provides a much-needed link to a section of Brighton that was previously inaccessible by train. Of course, you'll still find plenty of residents packed like sardines on the 57 bus each morning.
---
Prices at a Glance
Median price of all homes: $570,000
Median condo price: $525,000
Average rent price: $2,400 per month
---
What You Can Buy
A Four-Bedroom Duplex by Boston College
11 Rose Garden Circle #11, Brighton
Price: $868,000
Size: 2,487 square feet
Bedrooms: 4
Bathrooms: 2
A Brand New Condo near Boston Landing
214 Market St. #303, Brighton
Price: $899,000
Size: 1,085 square feet
Bedrooms: 3
Bathrooms: 2
---
Public Transit Options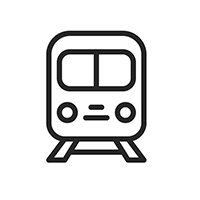 The Cleveland Circle stop on the C Line
The Boston College, South St., Chestnut Hill Ave., Chiswick Rd., Sutherland Rd., and Washington St. stops on the B Line
The Boston Landing stop on the Commuter Rail
---
What a Real Estate Agent Says
Right now the Brighton market is a very active one with properties often going under agreement within days of coming on the market—and often above asking. It's a market that is very stressful for both buyers and sellers, as it gives both parties little time to think about what can be one of the largest transactions of their lives. Sellers question what price point to place their property on the market because each day prices seem to rise, and then there's the added pressure of receiving multiple bids. Buyers on the other hand are thrust into a marketplace that allows little time to reflect on price and requires an almost instantaneous response to multiple bid situations. This is often without the benefit of customary contingencies such as home inspections and financing.

The Brighton market has become an ever-increasing challenge for first-time home buyers as the prices are high and the inventory is low. Brighton is very attractive as a place to call home as it has a neighborhood feel, but somewhat of a city vibe, too.
Numerous multi-unit developments have begun to alter the fabric of the once-quiet oasis.

Entry market properties for buyers vary. They can be condos that were originally apartments and converted in the '80s, to condo conversions of two- and three-family homes offering more space. There are also newer condo buildings offering modern conveniences, health clubs, and gathering spaces. Pricing can start in the low $300,000s. Single-families are limited and their pricing is in the high $500,000s and up. Multi-families consisting of two and three units easily approach the million dollar-plus price range. There might be an occasional 'deal', but those would be far and few between if not already snatched up by aggressive investors.
—Susan Rufo, Fitzpatrick Real Estate
---
Grocery Stores

Whole Foods Market
15 Washington St., Brighton

Star Market
370 Western Ave., Brighton

---
Perks
Those looking for a lively bar scene will be exceptionally happy in Brighton. The Corrib Pub and Devlin's are big haunts for young professionals, and you'll certainly find a lifelong Brighton resident or two on a barstool at the Stockyard or the Last Drop. Try a newer hotspot like Brighton Bodega, or cross over into Allston for mainstays like Deep Ellum, The Model, and The Sil. Don't skip tacos at Teresa's Market, MDM noodles, Jim's Deli, or Tasca. And if you head to Cleveland Circle, you may recognize some scenery from the Showtime series SMILF —footage was filmed inside local favorites like Pino's Pizza and Eagles Deli, closing the joints down for a day. (They also filmed at Kiki's Kwik Mart on Faneuil Street, where passerby may have spotted actress Rosie O'Donnell posing for photos with fans.)
---
Did You Know?
If you've ever wondered why there's no A train on the Green Line, chances are you're too young to remember the days when one did, in fact, exist. The Green Line's A train split off from the B train at Packard's Corner, which was home to a Packard Automobile Dealership. (The corner was named for a stable and riding school run by John D. Packard.) The A continued on to Brighton Ave., then through Brighton Center and Oak Square before finally making its way into Watertown Yard.
In need of trolleys and facing high costs, the A train was "temporarily" retired in 1969 (but never revived) and replaced by the cheaper and safer 57 bus. While some residents wish the A was still in action, others say the traffic would be horrific since the trains ran alongside cars and pedestrians. The tracks remained until the '90s so trolleys could be moved out to Watertown for maintenance, but they've since been removed. If you're wondering what's left, grab your magnifying glass to see all that remains. (Check out this old video for a fun look back.)
HOME AND RENT PRICES BY ZILLOW. ICONS VIA GETTY IMAGES.
---