So You Want to Live in Cambridgeport
---
Sign up for our weekly home and property newsletter, featuring homes for sale, neighborhood happenings, and more.
When you think about quintessential Cambridge, a neighborhood like Cambridgeport instantly comes to mind. A cozy nook tucked below River Street and Mass. Ave., it's a picturesque residential area filled with unique historic homes, classic triple-deckers, and older industrial buildings. But in order to understand Cambridgeport as it is today, it's important to look back on what this peaceful neighborhood almost became just half a century ago.
In 1948, a massive, multi-lane highway called the Inner Belt was proposed to run through Boston, Brookline, Cambridge, and Somerville. But it was the Cambridge portion that caused the biggest stir, since the federal highway was designed to enter Cambridge through the Cambridgeport neighborhood. Adherence to this plan would have demolished hundreds of homes, destroying a residential area and its community. While the quiet neighborhood wasn't particularly known for its activism, Cambridgeport residents had seen the demolition and mass evictions in the West End in the name of urban renewal, and nobody wanted a repeat of that mess. Determined to stop the Inner Belt, residents rallied, declaring "Cambridge Is a City, Not a Highway," and "We don't want a road. We want our homes." They organized rapidly, recruiting everyone from politicians to priests to join their mission to stop the Belt.
By the early 1970s, the Inner Belt plan was defeated, and residents had saved their neighborhood. Today, you can catch a glimpse of this uprising if you visit Memorial Plaza. Emblazoned on the side of the Micro Center building, across the parking lot from Trader Joe's and Starbucks, "Beat the Belt" is a 75-foot mural by artist Bernard Lacasse, depicting a crew of angry Cambridgeport residents as they rose up to fight the federal government's highway plan. Originally dedicated in 1980 and fully restored just a couple of years ago, the mural is an important remnant of the neighborhood's uprising to preserve their home.
Today, Cambridgeport has a cozy, safe vibe to it. Like many highly coveted neighborhoods in the city, the cost of housing in Cambridgeport is particularly high. Run-down homes are getting fixed up and sold off for major money, and longtime families are understandably cashing out. While this may improve the aesthetics of the neighborhood, it also impacts its societal makeup in the long run. Though it's largely residential, street corners in Cambridgeport are home to small bodegas or local restaurants that add unique qualities, but some beloved spots, like the recently-closed River Gods, have faded off into the sunset.
Still, there are plentiful green spaces, such as Magazine Beach and Dana Park. Residents have diligently fought to preserve historic buildings, like St. Augustine's African Orthodox Church. And with the Red Line right in Central Square, access to the rest of the Boston area is readily available.
---
Prices at a Glance
Median home value in Cambridgeport: $832,000
Median rent price in Cambridgeport: $3,193
---
What You Can Buy
A Penthouse Unit with a Huge Roof Deck
143 Cambridge St. #4B, Cambridge
Price: $988,000
Size: 1,405 square feet
Bedrooms: 2
Bathrooms: 2
A Single-Family Colonial
41 Cottage St., Cambridge
Price: $1,388,000
Size: 1,511 square feet
Bedrooms: 4
Bathrooms: 2
---
Public Transit Options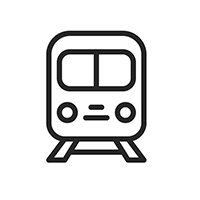 The MBTA Red Line stop at Central Square is located right on the Cambridgeport line.
---
What a Real Estate Agent Says
"Cambridgeport is a unique neighborhood that offers a multitude of things to many buyers. As you get closer to Central Square, you have the vibrancy of true urban living with restaurants and shops at your fingertips—along with access to the Red Line. As you make your way deeper into the neighborhood, buyers are delighted to find tree-lined streets with the Charles River bank as their playground and the BU Bridge to Boston. There are opportunities across all price points for buyers to make Cambridgeport their home, but with tight inventory and a high desire for this popular neighborhood, buyers must anticipate heated competition to be a part of this vibrant community.

If you want the proximity to Cambridgeport but at a lesser price tag, you may find yourself in Lower Allston, roughly one mile over the river. You may not realize you're not in Cambridge anymore, as Lower Allston is also the home of the Harvard Stadium and Harvard Business School!"
—Gail Roberts, Ed Feijo, and Team
---
Grocery Stores

Whole Foods Market
340 River St., Cambridge

Trader Joe's
784 Memorial Drive, Cambridge

---
Perks
Cambridgeport is loved by its residents for its close-knit community. Proximity to Central Square and the Red Line is ideal, though the neighborhood still maintains a comfortable nook of its own. Cambridgeport and neighboring Riverside are also home to several beloved local restaurants, like Alive & Kicking Lobsters, The Coast Café, and Basta Pasta.
---
Did You Know?
The Boston area is known for its rich confectionery history, but Cambridgeport earned its place in the culinary canon with the production of Fig Newtons. Charles Roser invented and patented the machine that made the cookies, and he sold it to the Kennedy Biscuit Company, which first manufactured the treats at the F. A. Kennedy Steam Bakery at 129 Franklin Street in Cambridgeport in 1891. The treats were named Fig Newtons after the nearby city of Newton. The Kennedy Biscuit Company went on to merge with the New York Biscuit Company, and eventually became Nabisco. By the 1950s, Nabisco was headquartered in New Jersey, and the building became the Fenton Shoe Factory. Though it's since been converted into (what else) apartments, there are still several traces of the building's vast culinary history, like the cracker and cookie signs on the front façade.
HOME PRICES AND RENT PRICES BY ZILLOW. ICONS VIA GETTY IMAGES.
---