So You Want to Live in Charlestown
---
Sign up for our weekly home and property newsletter, featuring homes for sale, neighborhood happenings, and more.
Like many of Boston's neighborhoods, Charlestown is steeped in history—Revolutionary War history, to be more specific. It's served as a meeting place for historical figures and as a battleground, which is all immediately apparent from the neighborhood's abundance of landmarks and plaques, and that much-loved brick strip in the ground known as the Freedom Trail.
Today, there are fewer powdered wigs and more Vineyard Vines quarter-zips. Charlestown is not exactly the gritty neighborhood portrayed in The Town, but it hasn't been completely ravaged by high-earning yuppies, either. While young professionals and families do make up a large chunk of the population—you'll likely see dozens of new moms pushing top-of-the-line baby strollers within a 200-foot radius—Charlestown offers glimpses of its Irish working-class roots every now and again.
Visitors are often dazzled by the neighborhood's old-world atmosphere. Charlestown is comparable to Back Bay and Beacon Hill in terms of laid-brick charm, yet often lists houses and condos for a fraction of the price of those places. Where else in Boston can you buy an antique single-family home on a gas lamp-lit street for under $1,000 per square foot?
There are trade-offs, however. Put simply, there's a lot less to do in Charlestown. Its shops and restaurants, while great, are clustered along Main Street and in City Square. And the only supermarket is a Whole Foods, which can wear down your wallet if you're not careful.
Even if it doesn't have all of the conveniences of other locales, Charlestown is still a lively little community—and a close-knit one at that. If living in a centuries-old home not far from downtown sounds up your alley, then Charlestown might be your next move.
---
Prices at a Glance
Median list price of all homes: $725,000
Median condo list price: $699,000
Average rent price: $3,289 per month
---
What You Can Buy
An Attached Single-Family on a Gas Lamp-Lit Ave.
5 Lexington Ave., Charlestown
Price: $889,000
Size: 1,040 square feet
Bedrooms: 2
Baths: 1.5
A One-Bedroom Condo in the Navy Yard
42 8th St. #4403, Charlestown
Price: $549,999
Size: 699 square feet
Bedrooms: 1
Baths: 1
---
Public Transit Options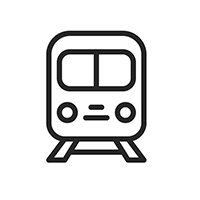 The Community College and Sullivan Square stops on the Orange Line
The ferry to downtown from Charlestown Navy Yard
---
What a Real Estate Agent Says
Charlestown has always been one of the most sought-after neighborhoods in the city of Boston. It offers an amazing blend of ultra-modern, luxurious waterfront homes and refined, historic, brick and wood-frame antique townhouses on gas-lit streets. Over the past 30 years, Charlestown has emerged as one of the warmest and friendliest places in the city. You are in the heart of a huge metropolis but feel like you are in a small, little tight-knit community—one that consists of only one square mile. The wonderful part about being here is you are only minutes away from all that Boston has to offer to a young professional, a growing family, or an empty nester.

We have seen a dramatic increase in renovations to smaller, historic, multi-family homes in the last 10 years. They are being converted into show-stopping, master-crafted luxury condominiums. We don't have any surplus or old industrial areas to tear down to build new construction here. Therefore, when a property is newly renovated, there is a huge buyer demand for this type of home.

As more and more families decide to stay in Charlestown for the long term, it drives a strong demand for three- to four-bedroom single-family homes in town. It is one of the few neighborhoods left in the city in which you can acquire a large two- to three-bedroom condominium or single-family home in great condition for under $1,000 per square foot. Plus, we have jaw dropping skyline and harbor views from a variety of vantage points in Charlestown, which make the homes that offer them even more in demand. We now have our own Whole Foods and Starbucks and a variety of wonderful restaurants and shops, making entertaining and meeting up with friends and family even easier.

The real estate market here has strengthened year over year for many years, making Charlestown one of the most consistently appreciating neighborhoods in the entire city of Boston.
—Frank Celeste, Gibson Sotheby's International Realty
---
Grocery Stores

Whole Foods Market
51 Austin St., Charlestown
Sanchez Market
160 Bunker Hill St., Charlestown
---
Perks
Leisurely strolls around town are practically a requirement for Charlestown residents. (Who knows if you're taking the same steps Paul Revere did centuries earlier?) It certainly helps there is no shortage of landmarks to pass by. Case in point? The Bunker Hill Monument, Charlestown Navy Yard, and the U.S.S. Constitution are all within minutes of each other.
But if granite obelisks aren't your cup of tea during a neighborhood walk, there are excellent waterfront views to be had from a couple of top-notch spots. Charlestown boasts access to two waterfronts: Boston Harbor and the Mystic River. Pick one or the other, and get 'gramming.
---
Did You Know?
What claims to be the oldest bar in Massachusetts is located in Charlestown. The Warren Tavern dates back to 1780, and was one of the first establishments to be constructed following the Battle of Bunker Hill in 1775. It's named for one of the most famous casualties of that battle, Dr. Joseph Warren. He was a larger-than-life personality who helped orchestrate Paul Revere's ride. His demise on Bunker Hill was depicted by artist John Trumbull in The Death of General Warren at the Battle of Bunker's Hill.
The Warren Tavern is remembered for serving the likes of Paul Revere and George Washington, among other Revolutionary notables. It shuttered in 1813, and the building served a variety of uses until it was transformed back into a bar in the 1970s. Today, the Colonial at the corner of Pleasant and Main Streets is a tavern once again, so you can have a drink in the same spot where the country's first president once did.
Home prices by Zillow and rent prices by RentCafe. Icons via GETTY IMAGES.
---