So You Want to Live in East Cambridge
---
Sign up for our weekly home and property newsletter, featuring homes for sale, neighborhood happenings, and more.
It may be a small pocket of the city across the Charles, but East Cambridge is a thriving village in its own right. But back in the day, this self-sufficiency was more of a consciously curated divide, as wealthier, Protestant folks chose to stay ensconced in their western Cambridge enclave. It was then that East Cambridge had to establish itself, evolving into its own community—and it did so with flying colors. Filled with industrial jobs, the neighborhood welcomed working-class residents, who spent their days on the factory lines. Immigrants from Portugal, Ireland, Italy, Lithuania, and Poland found their home base in East Cambridge, with their church parish serving as a touchstone for their local ethnic community.
By the 1960s, factories began to shut down. Nearby, Kendall Square started its ascension into a technology stronghold, filling up with life sciences, pharmaceutical, and venture capital companies, bolstered by MIT just around the corner. Today, these companies continue to hold court in the area, as the neighborhood works to coexist while maintaining its character in the face of change.
Along with traffic, construction, and the controversy over the East Cambridge Courthouse, residents tell us that the biggest issue facing the area today is the exorbitant cost of housing. Rents continue to rise, especially as massive developments like the 43-acre Cambridge Crossing are built. Cruise the area's open houses, and chances are you'll find plenty of buyers from overseas looking to plunk down cash, something few locals can actually compete with. Residents say there's a bit of an "us versus them" undercurrent between newer residents and the families who are "cashing out" their multi-family homes, selling to investors who flip properties into million-dollar listings.
Some of the most beloved locales are fading away, too: Courtside, a longstanding watering hole and karaoke bar, recently closed after 76 years of business. But there are still plenty of iconic spots going strong, ranging from fish markets and bakeries to Mayflower Poultry, with its "Live Poultry Fresh Killed" sign calling attention out front. And while the third floor of CambridgeSide has been converted into office space, it'll always just be the "Galleria" to us.
---
Prices at a Glance
Median rent price in East Cambridge: $3,638
Median condo list price in East Cambridge: $849,000
Median list price of all homes in East Cambridge: $859,000
---
What You Can Buy
A Sprawling Kendall Square Loft
36 Lopez Ave., Cambridge
Price: $4,990,000
Size: 4,830 square feet
Bedrooms: 4
Baths: 6
A Condo in a Greek Revival Building
82 Otis St. #2, Cambridge
Price: $789,000
Size: 1,120 square feet
Bedrooms: 2
Baths: 1
---
Public Transit Options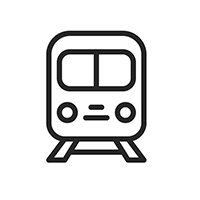 MBTA Green Line stop at Lechmere.
The Kendall/MIT stop on the Red Line is also nearby, as is Community College on the Orange Line just over the bridge in Charlestown.
---
What a Real Estate Agent Says
"East Cambridge may be the city's last best-kept secret, but don't blink, as this diverse neighborhood will not be 'affordable' for long. East Cambridge's proximity to Cambridge's tech-hub Kendall Square, MIT, Downtown Boston, and the Charles River, as well as easy access to public transit and parks, has made the neighborhood ever more competitive amongst buyers. Plus, there are new cafes and restaurants such as Loyal Nine, Lone Star Taco Bar, and Curio Coffee. And the new soon-to-be-built Lechmere Green Line station as well as over 5 million square feet of new residential, commercial, and parkland development at North Point will likely give buyers more to fight over.

That being said, there is truly something for every type of buyer in East Cambridge: the MIT grad looking for their first condo or attached row house, the empty nesters looking for their pied-à-terre in a luxury high rise, or the savvy investor looking for a two-family income property, all without the Harvard Square price tag. Buyers will fork over between $700-$950 per square foot to buy in East Cambridge, and should expect those numbers to rise in the coming months as inventory continues to be low while demand remains high. Buyers would be wise in recognizing that the new deal today is buying before prices rise."
Todd Denman, Compass
---
Grocery Stores

Star Market, Twin City Plaza
14 McGrath Highway, Somerville
---
Perks
Consensus amongst East Cambridge residents seems to be that the best part of living in the close-knit neighborhood is its proximity to other areas. In addition to the walkability to the Green, Red, and Orange lines, residents can easily make it to Somerville, Charlestown, Beacon Hill and several other neighborhoods on foot or bike. East Cambridge's green spaces are plentiful, and the new Valente branch of the Cambridge Public Library opened its doors on November 4. Residents also say the socioeconomic and generational diversity that eludes the wealthier areas of western Cambridge is a testament to the neighborhood's strength.
---
Did You Know
Though several different ethnic groups found their home base in East Cambridge, the Portuguese have had a strong presence in the neighborhood since after the Civil War. The population continued to expand when working class Portuguese immigrants found employment in East Cambridge's many thriving factories. The wave of immigrants from Portugal continued into the 1950s and '60s, particularly due to the 1958 Azorean Refugee Act, which welcomed those fleeing volcanic eruptions and earthquakes on the coastal islands. They settled into triple-deckers throughout East Cambridge, and found their place of worship in St. Anthony's Church, which still holds Portuguese masses to this day. Though some of the existing Portuguese presence has faded, their influence is still evident all throughout East Cambridge thanks to the plentiful fish markets, bakeries, travel agencies, and restaurants up and down Cambridge Street.
HOME PRICES BY ZILLOW, RENT PRICES BY RENTCAFE. ICONS VIA GETTY IMAGES.
---