So You Want to Live in the Fenway
---
Sign up for our weekly home and property newsletter, featuring homes for sale, neighborhood happenings, and more.
It used to be that if you were spending time in the Fenway, you were either doing your best to avoid touristy Red Sox traffic, or you were part of the problem. But now, the neighborhood is much more than a place for a burger and a Sox game—it's a buzzy hangout brimming with fast casual chains, cafes, shops, and restaurants.
Officially recognized as Fenway–Kenmore by the city of Boston, the neighborhood is hugged on one side by the Back Bay Fens. Charlesgate West separates it from Back Bay, while Huntington Avenue is the dividing line along Mission Hill. But for all the history within its borders, there are blocks in the Fenway that appear to be brand new. A recent building boom replaced some of the neighborhood's landmarks (looking at you, Boston Phoenix offices) and aging businesses (like that old Texaco station) on Boylston Street with a city Target, a Marshalls, and some coffee shops.
Not all Fenway relics are lost, however. The Citgo Sign, that illuminated red triangle Bostonians know and love, still stands proudly as a beacon of Kenmore Square's past. And a lot of the new businesses that have made their way into the area could be considered improvements—we'd take a grain bowl from Cava over a stale D'Angelo's sub any day.
If sporting a Red Sox hat on your way to Tatte every morning sounds up your alley, then the Fenway might be your next move. Try navigating the market with our trusty neighborhood guide.
---
Prices at a Glance
Median condo value: $566,000
Average rent price: $3,321 per month
---
What You Can Buy
A Two-Bedroom Condo near the Fens
79 Gainsborough St. #406, Boston
Price: $785,000
Size: 789 square feet
Bedrooms: 2
Baths: 1
A High-Rise Unit with a Private Balcony
566 Commonwealth Ave. #401, Boston
Price: $728,000
Size: 1,255 square feet
Bedrooms: 2
Baths: 2
---
Public Transit Options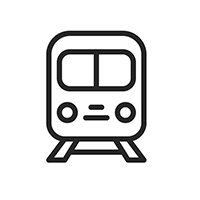 The Kenmore, Fenway, Blandford Street, Saint Marys Street, and Boston University East, Central, and West stops on the Green Line
The Yawkey stop on the Commuter Rail
---
What a Real Estate Agent Says
Kenmore Square and the Fenway have drastically transformed over the last decade. A neighborhood filled with rich history and culture is now home to some of Boston's most critically acclaimed restaurants and vibrant retail. You can walk to Blackbird Donuts, get a pedicure at MiniLuxe, and stop for a latte at Tatte.

Boylston Street has seen rapid development with several new rental buildings including Van Ness, the Viridian, and the newest edition, the Harlo. Pierce Boston dramatically changed the neighborhood, too, with 30 stories of luxury condominiums and high-end rentals.

Over the years, we have helped several parents purchase small condos for their children attending universities in the area. We have also helped many residents who need a convenient commute from Longwood and doctors who already own a home in the suburbs but want a centrally located pied-a-terre.

Tucked away behind the new high-rise buildings are several streets of traditional brownstones that have steadily increased in value over the years. There have been several condo sales over $1 million in this area, thanks to surging property values due to all of the new construction. On the contrary, it is also one of the last areas where you can still find a small studio or one-bedroom under $500,000 in the city.

The Fenway/Kenmore neighborhood is accessible to Back Bay, the South End, Brookline, Mission Hill and Jamaica Plain, making it infinitely desirable to many. The Museum of Fine Arts, iconic Fenway Park, the Emerald Necklace, the Longwood Medical Area, and multiple colleges create an ongoing and ever-expanding real estate niche. It is the perfect time to call this neighborhood home.
—Calla Gillies, Boston Proper Real Estate
---
Grocery Stores

Star Market
33 Kilmarnock St., Boston
Whole Foods Market
15 Westland Ave., Boston
Target Grocery
1341 Boylston St., Boston
---
Perks
Shiny, minimalist fast-casual joints seem to have taken over the Fenway. They signal the birth of the New Fenway—one in which young urbanites munch on kale salads instead of sausage sandwiches from street vendors. While these places certainly cater to the well-heeled residents who live in the neighborhood today, they're also pretty darn delicious options for the rest of us. On nights when there's no time to make dinner, Fenway dwellers can scoop up a grain bowl from Cava, a thin-crust pie from Blaze Pizza, a pita from Saloniki, a healthy stir-fry from Honeygrow, and more.
---
Did You Know?
If you call yourself an observant Bostonian, you've probably noticed the seemingly out-of-place statue that graces the end of the Comm. Ave. Mall. The tall bronze Viking surveying Kenmore Square is a likeness of Leif Erikson, and it's meant to honor Erikson's exploratory trip to Massachusetts.
The thing is, Leif Erikson never set foot in the Bay State. The statue—among other Viking tributes—was funded and erected by a Harvard chemistry professor named Eben Norton Horsford, who claimed that the Vikings arrived to the U.S. long before the Pilgrims did.
Horsford was obsessed with convincing people of this. So much, in fact, that he claimed to have located the lost Viking city of Norumbega on the banks of the Charles River. To make all of this seem official, Horsford sank his own money into erecting the statue for Leif Erikson on the Comm. Ave. Mall in 1887. He also established a granite plaque in Cambridge that supposedly marks the spot where Leif Erikson built his house in the year 1000— this spot was also conveniently a short walk from Horsford's home.
Horsford wrote numerous books and articles about the Vikings' ties to Massachusetts in addition to funding the statue and plaques. His work doesn't seem to have any basis in factual evidence, but the invalidity of it all makes the Fenway statue lovably quirky.
Home VALUES by Zillow and rent prices by RentCafe. Icons via GETTY IMAGES.
---