So You Want to Live in East Boston
---
Sign up for our weekly home and property newsletter, featuring homes for sale, neighborhood happenings, and more.
East Boston is the light at the end of the tunnel. The Callahan Tunnel, to be more specific. Encompassing so much more than Logan International Airport, Eastie is undergoing a real estate renaissance. An immigrant stronghold, the neighborhood has transitioned from overwhelmingly Italian in the early and mid-20th century to mostly Latino in recent decades. In the last few years, the neighborhood has become so popular with young professionals due to its (relatively) reasonable prices and proximity to downtown, that investors and developers have capitalized on the area's potential, buying, renovating, and building up new properties at rapid speed. The result is a place where you can buy $1 pupusas within steps of a million-dollar condo on the water. (Some of those condo complexes have unimaginative names to boot. Looking at you, Boston East.) This rapid gentrification has led to extensive conflict and displacement in the neighborhood. Many residents of the Jeffries Point neighborhood have seen their harbor views blocked by luxury apartment and condo buildings that seem to spring up every other day.
If you've ever attempted to enter the Sumner Tunnel in the morning, you know that East Boston traffic is horrendous, and residents are livid about the airplane noise coming from Logan. Parking is limited, and when you do manage to get a spot, it feels as if Todisco Towing is waiting around every corner. And even though Amazon didn't pick Boston for its HQ2, a proposed 10.5 million-square-foot development at Suffolk Downs has many fearing that the area will spiral into Eastie's own Seaport. In that case, the neighborhood is sure to become even more expensive, driving out the immigrants and longtime residents who established its working class roots in the first place.
But not everything is cast in such a dim light. Take a glance at one of the neighborhood's many beautiful green spaces, like Piers Park, and you'll think you're in an episode of Sesame Street. Slow down to admire the peaceful wildlife at Belle Isle Marsh, or grab a patch of sand on Constitution (okay, Shay's) Beach. And we would certainly regret it if we didn't mention the famed "East Boston Open Discussion" neighborhood Facebook page, a hilarious dumpster fire that has everything from outrageous comments—recently, one woman was on the search for the TV clicker her children threw out the window—all the way to relentless fear-mongering from old-timers who make it seem like the MS-13 gang has moved into every home from Maverick Square to Orient Heights. East Boston is certainly no utopian community, but it's clearly got personality.
---
Prices at a Glance
Median listing price: $599,000
Median rent price: $2,630 per month
Median home value: $485,000
---
What You Can Buy
A Petite Condo in Jeffries Point
258 Everett St. #3, Boston
Price: $429,000
Size: 614 square feet
Bedrooms: 1
Baths: 1
Price: $759,000
Size: 1,052 square feet
Bedrooms: 2
Baths: 2
---
Public Transit Options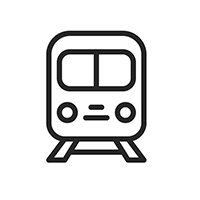 The Blue Line is one of the most reliable lines, and has stops at Maverick, Airport, Wood Island, Orient Heights, and Suffolk Downs.
The Silver Line 3 provides a much-needed link from South Station to Eastie, then to Chelsea.
---
What a Real Estate Agent Says
The East Boston Real Estate Market continues to be incredibly hot and there are very few indications that it's going to slow down anytime soon. Unfortunately, since the market is so hot, there are no "deals." They just don't exist. It's a matter of quality and cost. Sellers see what's going on around them and they're looking for top dollar. A few years ago, a lot of developers were pumping out cookie-cutter condo units and you could still get them for a reasonable price, but as they say, you get what you pay for.

Now, because there is so much competition, developers really have to up their game and are adding a lot of amenities that used to be considered extras. Things like duplex units, roof decks, integrated technology, high-end cabinets, and marble or quartz counters are all commonplace and the prices are starting to reflect that. So, it's not uncommon to see prices in the $600,000 to $700,000 range. When you factor in developments like Slip 65 on the waterfront, prices hit north of a million for a condo. On the flip side of that, some developers are getting pretty savvy and trying to hit the sweet spot of $450,000 to $550,000 with really nice units. There are a lot of first-time buyers and young professionals moving into East Boston. Anything price with a '4' in front of it becomes instantly appealing and gets a lot of interest."
—Ed Deveau, Century 21 Mario Real Estate

---
Grocery Stores

Shaw's Supermarket
246 Border St., Boston
Market Basket
170 Everett Ave., Chelsea
---
Perks
East Boston is chock full of historical landmarks, from the Madonna Queen of the Universe Shrine in Orient Heights to the Temple Ohabei Shalom Cemetery, the first Jewish cemetery in the state. It's also home to the ICA Watershed, as well as one of the most beautiful neighborhood branches of Boston Public Library, which overlooks the Bremen Street Park.
And did we mention the food? If you're in the mood for pizza (or meat on a stick!) head to Santarpio's, but be prepared to wait in line for a table on weekends. The same goes for Rino's, where the pasta is served in gargantuan portions. Eastie also boasts some of the best South and Central American restaurants in the city, with delectable—and reasonably priced—options representing Colombia, Peru, and many other countries.
---
Did You Know?
East Boston may have a beautiful waterfront, but the area became a little too water-filled last year when a Nor'easter sent water from the harbor deep into town, flooding cars and blocking roads. You may remember one gentleman, an activist hoping to highlight the dangers of climate change in waterfront areas, kayaking around the neighborhood during the storm.
Also, East Boston has continued to be incredibly popular with Hollywood in recent years. For movie production crews seeking out a gritty Boston setting, Eastie is the neighborhood of choice. After posting signs around Maverick Square and Jeffries Point asking residents if they'd be willing to allow filming in their apartments, the Taraji P. Henson film Proud Mary chose to film a shootout scene at the Portside at East Pier development on the waterfront. Denzel Washington's 2014 hit The Equalizer filmed a bunch of scenes in the neighborhood, and the 2018 sequel Equalizer 2, returned to the area for filming. The cast and crew shut down Orleans Street outside Maverick Square for several days in order to film a car chase scene.
HOME AND RENT PRICES BY ZILLOW. ICONS VIA GETTY IMAGES.
---