So You Want to Live in South Boston
---
Sign up for our weekly home and property newsletter, featuring homes for sale, neighborhood happenings, and more.
South Boston is not the rough-and-tumble town that movies like The Departed have lead you to believe. Once dominated by a working-class Irish Catholic population, South Boston has seen an influx of young professionals and families over the years, and with it, new, high-priced housing stock. Plenty of the neighborhood's turn-of-the-century Victorians have been divided into sparkling condos—with some fetching in the millions.
Even so, Southie has managed to retain much of its character amidst a housing boom. Quaint rowhouses line the streets, and many of them are only a short walk from the waterfront. While new cafes and gourmet markets have nudged their way in, there are still time-honored local hangouts to be found. Plus, South Boston is home to one of the largest St. Patrick's Day parades in the country; it's been making its way down Broadway since 1901.
If sea breezes, a rowdy annual parade, and abundant Irish pubs sound up your alley, then South Boston might be your next move. But whatever you do, don't call it SoBo.
---
Prices at a Glance
Median single-family home value: $783,000
Median condo list price: $885,000
Average rent price: $3,215
---
What You Can Buy
A Minimalist Townhouse with Ocean Views
Dorchester St. #3B, South Boston
Price: $1,069,000
Size: 1,581 square feet
Bedrooms: 3
Baths: 2
A Two-Bedroom Condo with a Private Deck
53 Thomas Park #8, South Boston
Price: $899,000
Size: 1,029 square feet
Bedrooms: 2
Baths: 2
---
Public Transit Options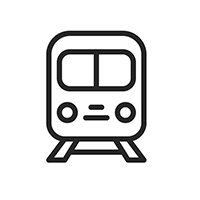 The Broadway and Andrew stops on the Red Line
The SL1 and SL2 routes on the Silver Line
---
What Real Estate Agents Say
Over the past 10 years, South Boston has emerged as one of the hottest neighborhoods in the city. This has been so exciting to be part of, both as residents and as real estate professionals.

We have seen a surge in new construction across South Boston both on the East Side and the West Side. The A Street corridor, now more than ever, feels fully connected to the Fort Point and Seaport neighborhoods. The Broadway Village corner has also been connected to the South End by way of Whole Foods and other restaurants just across the W 4th Street and Broadway bridge.

The accessibility of South Boston to major highways, the airport, and the ocean makes it really unique. We have helped empty nesters who seek access to downtown Boston but want to maintain living space move into South Boston. We are also seeing young professionals move in for the vibrant nightlife and restaurant scene—and plenty of them are choosing to stay in the city and raise their families here. Families can often be seen at M Street park or walking around Castle Island. There is really something for everyone here.

The real estate market has strengthened year over year with many properties crossing the $1 million threshold. Along with the burgeoning sales market, the South Boston rental market is also flourishing. With so many rentals offering condo quality finishes and features, now is a great time to look for your next rental in South Boston before things get too competitive.
—Lindsay Leigh Coutu and Dom Lange, Broadway Village Real Estate
---
Grocery Stores

Stop & Shop
713 E Broadway, Boston

Foodie's Markets
230 W Broadway, Boston

Bell's Market
246 Dorchester St., Boston

---
Perks
A visit to Castle Island is always a good idea, no matter the weather. And that's not just because a brisk walk around Fort Independence offers panoramic views of the harbor. From the end of February to the beginning of December, Castle Island's famed grill and seafood spot, Sullivan's, serves up fried clams and hot dogs to lines snaking out the door. Locals know better than to wait all day, though—they hit up the place on weekdays to avoid the crowds.
---
Did You Know?
The first-ever Olympic champion hails from South Boston. Indeed, E Street native James Brendan Connolly traveled to Athens' first modern edition of the Olympic Games in 1896. He competed in the triple jump, then known as the "hop, step, and jump competition," and took home the highest honors. (He also competed in the high jump and won second place.) There's a memorial to Connolly in Southie's Moakley Park, dedicated in 1987.
Home prices by Zillow. Rent prices by RentHOP. Icons via GETTY IMAGES.
---