So You Want to Live in Quincy
---
Sign up for our weekly home and property newsletter, featuring homes for sale, neighborhood happenings, and more.
Quincy can't be put in a box. The city of nearly 95,000 residents has a fascinating backstory, showing how a town that thrived as a shopping hub in the '50s managed to survive—and in many ways prosper—all the way to the present. But to say Quincy has remained the same would be a misstep, as it's obvious to anyone who steps foot in the rapidly developing Quincy Center that times are a-changing. The "City of Presidents" is in the midst of a massive transition.
Originally an industrial hotbed for granite and shipbuilding, Quincy has evolved into far more than just a neighborhood-oriented suburb. These days, many people seem to view Quincy as an extension of Boston, particularly since real estate prices in Boston proper are so unattainable. It's a popular place for Bostonians to settle if they're seeking a residential feel without the isolation of the deep suburbs. Still, each neighborhood manages a unique vibe, ranging from the massive waterfront condo developments of Marina Bay and the little seaside cottages on Wollaston Beach, to the Chinese strongholds of North Quincy and the million-dollar homes overlooking the bay in Squantum.
Like any city, Quincy has its fair share of issues. The opioid epidemic hit the city hard, with lack of access to treatment and demolition of the Long Island Bridge only exacerbating the problem. Climate change will weigh into Quincy's future, particularly for waterside areas like Squantum Point Park and Germantown. While wealth has increased in Quincy, so has poverty, made worse by the increase in housing prices. Though it's a hotbed for immigrants, particularly those of Chinese and Vietnamese descent, the town hasn't entirely shed its reputation as a "White Flight" city, where residents flocked after Dorchester and Southie started to diversify. There's still tension between old-timers and immigrants, but Quincy has become a stronghold for newcomers, too.
If you are looking to buy a home in Quincy, the level of difficulty often depends on what section of town you're gunning for. You'll find plenty of cash buying and overbidding, and many people find themselves having to look even further south for something reasonable.
---
Prices at a Glance
Median list price of single-family home in Quincy: $550,000
Median sale price of a condo in Quincy: $351,000
Average rent price in Quincy: $2,304
---
What You Can Buy
A Grand Victorian on Hospital Hill
21 Roselin Ave., Quincy
Price: $724,900
Size: 2,740 square feet
Bedrooms: 4
Baths: 2.5
A Condo Right Next to Broad Meadows Marsh
41 Homer Road, Quincy
Price: $439,000
Size: 1,488 square feet
Bedrooms: 2
Baths: 1
---
Public Transit Options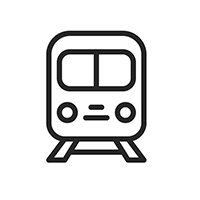 North Quincy, Wollaston, Quincy Center, and Quincy Adams stops on the Red Line
Quincy Center also serves as a stop on the Commuter Rail
There are also several popular bus lines that run through Quincy
---
What a Real Estate Agent Says
"The city of Quincy has a lot to offer and this is evident by the thriving real estate market. There has been a strong housing demand for the past 20 years. With a population of 95,000 Quincy is one of the more diverse cities in the Commonwealth.

Home buyers and renters move to Quincy for numerous reasons: The convenience and easy access to Boston is one of the top reasons why Quincy is a desired locale. The City is just six miles from Boston and offers four Red Line connections and one commuter rail stop.

With 27 miles of coastline, Quincy has one of the largest coastlines in Massachusetts. The three-mile stretch along Wollaston Beach offers spectacular Boston skyline views and is very popular for exercising. Quincy's vibrant downtown has 19 new restaurants and a high demand for the newly built, state of the art condominiums and apartments. The downtown scene has much to offer, and it is booming 7 nights a week!

There are numerous neighborhoods to choose from: The Historic Homestead District, Wollaston Hill, Beechwood Knoll, Merrymount, Adams Shore, Houghs Neck and Squantum/Marina Bay are the most popular. Most neighborhoods are a short distance to the shoreline. Strong youth athletic programs and the abundance of beautiful, well kept parks are other reasons the city is popular. For these reasons real estate prices remain high. The south side of the city and Houghs Neck are the more affordable locations for first time buyers."
—Jim McGue, Granite Group Realtors
---
Grocery Stores

Stop & Shop
65 Newport Ave. and 495 Southern Artery
Star Market
130 Granite St.
Kam Man Food
219 Quincy Ave.
Roche Bros.
101 Falls Blvd #3
---
Perks
Quincy's access to public transportation and its proximity to Boston proper is one of the biggest draws of living there. That said, the Red Line can be unreliable, particularly post-derailment, and Quincy residents who rely on the Braintree line have been dealt the brunt of it. Still, many other neighboring communities don't have T access, and that's a benefit of life in Quincy.
Quincy also continues to amp up its dining and drinking scene, bringing outsiders in for far more than its lively bar pizza and keno scene. Spots such as the Townshend, Pho Pasteur, and Alba have made Quincy Center a real culinary draw, while joints like Tony's Clam Shop and the Clam Box on Wollaston Beach are mainstays. Don't forget gems like the Donut King, and make sure to grab a "razzle" at the Dairy Freeze. And we would be remiss if we didn't mention Quincy as the original home of both Howard Johnson's and Dunkin Donuts.
---
Did You Know?
It may sound like an urban legend, but long ago, Quincy's Merrymount neighborhood was a hotbed of sex, booze, and fun. In 1624, Colonist Thomas Morton landed in what is now Quincy, but found that he clashed with the Puritans at Plymouth Plantation. He soon established his own colony at Mount Wollaston, and referred to the area as Merrymount. The community attracted a diverse band of residents, like indentured servants, Algonquin Native Americans, and anyone else who didn't fit into the mold of Puritan life. They threw parties with a grand Maypole, celebrating with booze and revelry—a real nightmare in the eyes of the uber-religious, pearl-clutching Puritans. Eventually, Morton was shipped back to England, and Merrymount's drunken diversion came to an end. However, its legend lives on in Nathaniel Hawthorne's short story "The May-Pole of Merry Mount."
Home prices by Zillow. Rent prices by RentCAFE. Icons via GETTY IMAGES.
---