So You Want to Live in Winter Hill
---
Sign up for our weekly home and property newsletter, featuring homes for sale, neighborhood happenings, and more.
There's so much more to Winter Hill than Whitey. Still, this largely residential Somerville neighborhood will always be linked to Whitey Bulger and the Winter Hill Gang—but it certainly possesses many more complex dimensions than a history of organized crime. In some ways, Winter Hill is a real link to Somerville's industrial past, serving as a home for area workers and their families. Currently, Winter Hill manages to maintain a more residential feel than some other areas of Somerville—it's like the outskirts of a mid-century town center suspended in time.
On some residential streets, you'll find families that seem to have been there forever, while others are filled with immigrant families from across the world. Streets change over rapidly, causing one resident to refer to it as a "hodgepodge thanks to gentrification." Lots of longtime owners have sold, their properties purchased by young families or turned into apartments for Tufts students. There's a variety of area business owners who have been there forever too, and you'll spot remnants of Winter's Hill's past in the folks who play Keno at Winter Hill Market and 350 Food Mart. Less gentrified than the rest of Somerville, Winter Hill's price tags are more affordable too, even though they are increasing.
Construction in Winter Hill is constant, as is traffic. A boatload of bridge closures has made things worse. While there's no subway (yet), bus lines tend to be pretty packed. However, new bike/bus lanes are popular with regular commuters, but a little less so with the some residents who are pretty upset they cut Broadway down to one lane. There's also quite a few zombie storefronts, like the abandoned Star Market and Walgreens, which resemble retail ghost towns.
While it used to be that real estate agents would suggest Winter Hill as the section of town where people could find a property comparable to one in Davis Square for a much nicer price tag, that's not the case anymore. With the Green Line Extension's eventual arrival in Gilman Square and Magoun Square, Winter Hill's properties have already jumped up in value. And hey, it was good enough for President Obama, who lived at 365 Broadway during his time at Harvard Law School. Back in 2015, when Obama called into WGBH to speak to Deval Patrick, he jokingly kicked it off with "This is Barack Obama, formerly of Somerville. I've got a few complaints."
---
Prices at a Glance
Median single-family home value in Winter Hill: $816,000
Median condo value in Winter Hill: $596,000
Average rent price in Somerville: $2,699 per month
---
What You Can Buy
A Sun-Filled Unit on the First Floor
477 Medford St. #477, Somerville
Price: $649,900
Size: 1,043 square feet
Bedrooms: 2
Baths: 1
A Three-Bedroom Condo on Highland Avenue
115 Highland Ave. #20, Somerville
Price: $689,000
Size: 1,170 square feet
Bedrooms: 3
Baths: 1
---
Public Transit Options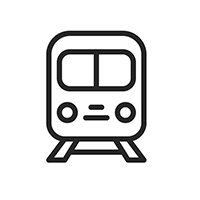 There is no MBTA subway stop in Winter Hill. However, there are several bus lines that travel through the area, such as the 89 and the 101.
---
What a Real Estate Agent Says
North of East Somerville, South of Magoun Square, East of Spring Hill and West of Ten Hills sits Winter Hill. For decades this section of Somerville received a bad rap being touted as the home of Whitey Bulger and the notorious "Winter Hill gang," but of course it was only a matter of time before folks came to their senses and really saw all the amazing qualities of this neighborhood.

The lack of easy transportation was also a crutch. The only accessible form of MBTA transportation in and out was via a bus line. Now, everyone knows that the desirability index of a city/town/neighborhood, not just in Somerville, but in every city/town within close proximity of Boston increases when there is easy access to an MBTA train line (i.e Davis Square, Porter Square, Central Square, etc.) The mere fact that the Green Line Extension will not just be opening one station but two stations in Winter Hill has driven droves of buyers to this market, and increased the value of properties immensely.

Once buyers step in the Winter Hill neighborhood, they experience the beautiful tree-lined streets, tons of parks, historic homes, architecturally sound properties, space, charm, and character. They benefit from close proximity to the highway, Assembly Row, Cambridge, Charlestown, and Downtown Boston; a quick commute to Logan Airport; and direct access to relevant everyday conveniences such as shopping, restaurants, coffee shops, grocery stores, pharmacies, and schools.

Should a buyer be interested in taking advantage of everything that Winter Hill has to offer but their housing budget falls short of the price tag, I would highly recommend they take a look at South Medford and the Wellington area of Medford, which has comparable properties. This would be the closest areas in proximity that would allow for a lower price tag."
—O'Necia Simpson, Coldwell Banker Residential Brokerage
---
---
Grocery Stores

Stop & Shop
779 McGrath Highway (East Somerville)
Trader Joe's
145 Middlesex Ave. (Assembly Square)
---
Perks
Residents love businesses that have been in Winter Hill forever, like Thurston Spa, which serves up coffee and deli items and not spa treatments, Mamma Lisa's Pizzeria, and Leone's Sub and Pizza, the favorite of Captain America star Chris Evans. But there's also a variety of newer businesses in the area that are loved by locals, like Winter Hill Brewing Co., Sarma, and Neighborhood Produce.
---
Did You Know?
Long before Whitey Bulger was captured in California and killed in prison, he hung out with the rest of the Winter Hill Gang at Marshall Motors, an auto body shop on Marshall Street in Winter Hill. And while Whitey will always be associated with the neighborhood, the days of crime at the spot are long gone. In 2008, the former auto shop was purchased for $330,000 and converted into a Pentecostal church. Now, it's Greater Works Church of God Somerville. In Kevin Cullen and Shelley Murphy's 2013 book, Whitey Bulger: America's Most Wanted Gangster and the Manhunt that Brought Him to Justice, they detailed the trap door on the floor where the gang would "take care of business." These days, however, there (thankfully) isn't much action under that trap door. In 2008, the pastor who purchased the building from Howie Winter said the church didn't plan on utilizing the space.
Home VALUES by zillow AND RENT prices by RENT JUNGLE . Icons via GETTY IMAGES.
---