About
The Steve Bremis Team dedicates itself fully to providing the most professional, creative, informative, loyal, and personalized service in the real estate industry. The team was ranked one of the 10 Best in Client Satisfaction by the AIREA from 2016-2019. Their client-first style creates long-lasting friendships as much as their expertise. Certifications include Luxury Home Marketing. Their work and other accreditations encompass buying, selling, condo development consulting, and professional staging services. Steve Bremis got his license in high school and sold his first home in 1981 for $27,000. Now, 38 years later, he's sold more than 1,400 homes with his highest being more than $10 million. In addition to residential sales, Bremis takes pride in his expertise in condo development consulting, branding, and marketing. "Real estate is in my blood and a family passion," Bremis says. "I really haven't done anything else… ever!"
Brokerage Firm:
Steve Bremis Realty Group Inc
Towns Served:
Arlington; Cambridge; Medford; Somerville
Team Name:
The Steve Bremis Team
Awards or Certifications:
CERTIFICATIONS: Certified Residential Specialist (CRS); Certified Luxury Home Specialist (CLHMS); Accredited Buyer Representative (ABR); Senior Real Estate Specialist (SRES); Accredited Staging Professional (ASP); GREEN Designation.
What's your background, education and training?
My training started verrrry early! My father had me painting apartments and cleaning homes with his handyman at the age of 12 which started the ball rolling. Our family real estate business was established in 1955...you could say it's in the pedigree! When I didn't have a paint brush in my hands I was answering phones at the family real estate office in Somerville. While attending Belmont High School I got my real estate license and sold my first home back in 1981 (VA no money down) ...all while mortgage rates were 15-18%...but I didn't know these interest rates were historically horrific and my father never told me! I spent the next four years commuting from Merrimack College to the real estate office while I received my Bachelor of Science degree in business. I obtained my exceptional training from six different real estate trainers throughout my thirty seven years and have sold over 1400 homes! I hold six real estate certifications. I am a Notary Public and I am also a licensed real estate instructor.
What is your typical process for working with a new client?
Our typical process working with a client is to meet with the client and determine the clients immediate wants; needs and expectations. If it's a client who is selling a home; the next step is to view the property and run a detailed market analysis to determine the homes value. This analysis includes looking at similar properties by comparing location; living area square footage; yard size; parking and overall condition. Once a value is determined it's time to go over different marketing strategies and implement a game plan. With our own exclusive staging company our goal is to make sure your home is at its marketable best and achieve the highest price possible by making recommendations and preparing your home for sale with our professional staff. Once the home is 'ready' for sale...professional floor plans are done; professional photos along with droan footage are taken and marketing materials are prepared...and we're off! Our exclusive team Social Media Specialist makes sure your home gets noticed...on Twitter; Instagram; Zillow; MLS and literally hundreds of other sites. Constant follow up; communication and market monitoring throughout the process is a key component to providing the exceptional service we're known for...!
What advice would you give a client looking to find a provider in your specialty?
My advice to a client looking to find someone in my specialty is to look for an agent with a wide diversity of knowledge; experience; creativity and expertise. Knowledge beyond the 'classroom'...and specifically out in the field to know not only the consumers wants and needs but also the intricacies of keeping a deal together once the property is sold...On the consulting side it's knowing something about construction and the hot trends from appliances to features to the new demands of the home buying public right down to even picking out paint colors...but the trick is to create value by not being the 'copycat' but rather the 'creative' trendsetter. Once the offer is accepted; make sure you're agent has the experience to get it closed! For example; your agent should know how to handle land court; occupancy permits; M792's; 6D Certificates; Certificates of Compliance; Smoke Detector Certificates or making sure a final water reading is taken care of...experience matters! If your agent says 'huh' to any of these; keep looking!
What inspired your passion for your profession?
It's not often you can change someone's life or can be so involved in the process! It's helping people achieve the American Dream. Finding a buyer a home they will spend most of their lives and raise a family. It's pretty awesome.
On the consulting it's the transformation of taking a home thats delapitated and making it something gorgeous and pretty special!
What services are you most excited to offer?
Everyone offers buyer and seller services in real estate...but it's the consulting side that ignites my true passion. It's the creative process and vision that go way way beyond the sale. It starts with 'selling' the vision of what can be done and then working with the owner; architect; lawyers...designers to make your future perception a current reality! From studs to stunning is an unbelievable feeling...
What makes your business stand apart?
What makes my business stand apart are the passion...commitment...pursuit of excellence...and just plain creativity. I have never been part of a franchise because I don't want to stifle my creative juices or be told what or which way to do something...it's taking in everything and doing it better than anyone else not just because someone told you to but because its simply creating the best.
How many years have you been in business?
38 years...since 1981
What do clients have to say about you?
"Thanks for all your help with this; Steve. You are making an incredibly difficult process feel turnkey and seemless. Your experience; talent and professionalism are really shining throughout this process." Derek Smith CFP; CRC
"I can't imagine having a better professional to help guide us through this process. As you can guess this turned out to be a little more difficult for Pete and I then I think he anticipated. With it being the first home he owned and putting so much work in to the kitchen....he became really attached. Thank you so much for all of your advice and patience. We feel so fortunate that we had you by our side!" S. Fletcher
"When you first sat down in our kitchen to outline what our needs were; it seemed to us that selling our house would be an impossible task. We had time constraints; price requirements; as well as a whole gammit of stresses. Not only did you have the answers to our questions but you also made yourself totally available to us whenever questions arose. Most importantly you found us buyers in 7 days (while we were out of town). The fact you did all of this while keeping your good humor made it even a more remarkable accomplishment. Steve; the bottom line is you delivered us the right buyer; in the right amount of time; at the right price and all with a very personal touch." L Croes
Awards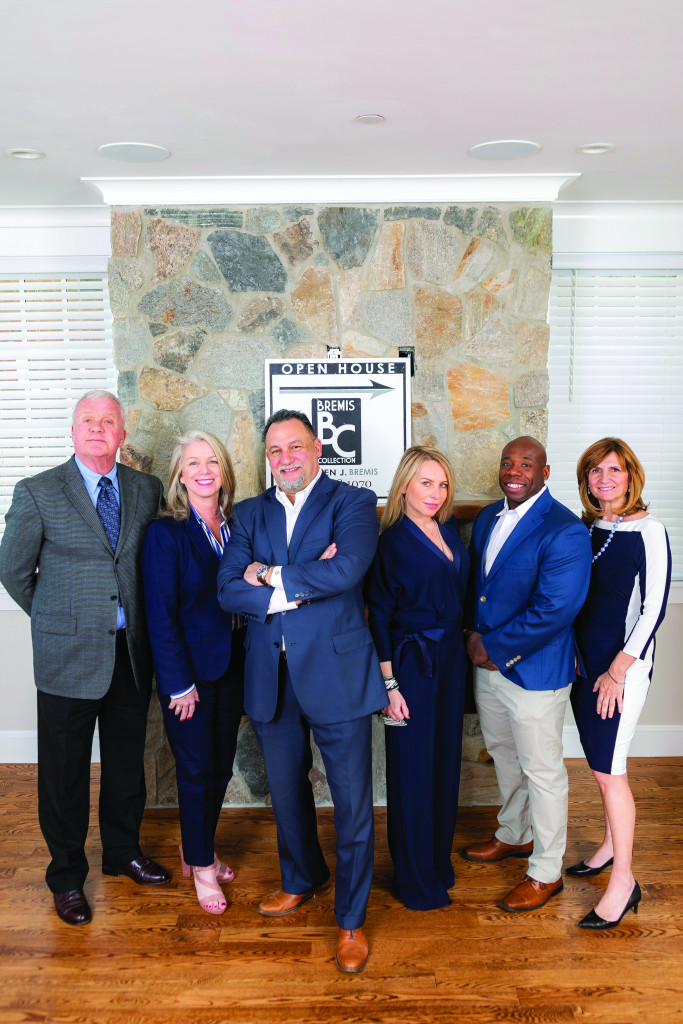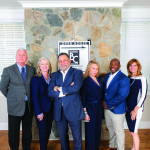 Keywords:
Check us out for 'all types of property sales including single family's; multi family's and investment property sales. I also do Condo Development Consulting from acquisition to design/build; all the way to final marketing including meetings with the architect; builder and site visits. We also do Luxury Homes Marketing through our exclusive Bremis Collection brand.