Cheap Eats in Boston from A to Z
Twenty-six inspired ideas for how, where, and (sometimes) when to eat phenomenally well in Boston for $15 or less, alphabetically cataloged from Allston to zhoug.
---
America may be home to the stuffed-crust pizza, but we've got nothing on Bolivia when it comes to gut-busters. See: Eastie spot Que Padre Taqueria y Mas's classic Bolivian dish pique a lo macho ($13.95), an eye-boggling platter of fried potatoes, seared chuck steak and Kayem hot dogs, fresh jalapeños, tomato wedges, and sliced onion, all crowned with a spider web of mayo and mustard. The locoto pepper sauce that pools at the bottom? Owner Victor Duran's family recipe. It's but one of many hand crafted dishes at Que Padre, which also sells empanada-like salteñas ($2.50 each) and bacon-wrapped Sonora hot dogs ($4 each). 617-418-7278
The North Shore–style roast beef sandwich is a rite of passage for locals. But how to choose one from the infinite field of competitors? After visiting more than a dozen old-school joints, it became apparent that in its best form (the larger, onion-bunned Super Beef, usually available), the sandwich has thin, rosy beef; a griddled roll; and masterfully applied James River barbecue sauce, mayo, and American cheese (called the "three-way"). With this in mind, we sleuthed out the best, and these five outmuscled the rest. –Richard Chudy
STEVE'S ROAST BEEF
$6.05, Malden, 781-397-8801, stevesroastbeef.com.
With rare, tender beef that's practically shredded, a slightly charred buttered onion roll, and evenly dispersed sauce, the Super Roast Beef (pictured) at this unassuming sub shop is the leader of the pack.

NICK'S FAMOUS ROAST BEEF
$6.25, North Beverly, nicksfamousroastbeef.com.
Pumped out of an open kitchen, this version masters the art of balanced excess: lots of sauce, lots of beef, and a heavily buttered roll.
JIMBO'S FAMOUS ROAST BEEF & SEAFOOD
$5.99, Reading, 781-944-0588.
In this anything but subtle sandwich, it's all about the meat, which is piled high into a giant roll.
MINO'S ROAST BEEF
$5.95, Lynn, minoslynn.com.
This pizza shop offers a sandwich on a doughy onion roll so wide it practically stretches into Revere—and the rest of the ingredients are perfectly proportioned.

LIBERTY BELL
$6.40, Melrose, libertybellmelrose.com.
The neatest, sexiest-looking sandwich of the bunch, this rendition boasts a slightly thicker slice of meat and a bun that's crispy on both the top and bottom.
Boston's full-boil obsession with ramen is actually quite logical. After all, it's sweater weather here for at least seven months of the year, and the chronic wind chill sends us scurrying for steaming soups with a near-Pavlovian fury. Of course, one can't—make that shouldn't—subsist on a single buzzy style of brothy goodness alone. The next time you're in need of a liquid lunch (or dinner), try one of these hearty meals in a bowl instead. –Courtney Hollands
---
Seven Souped-Up Soups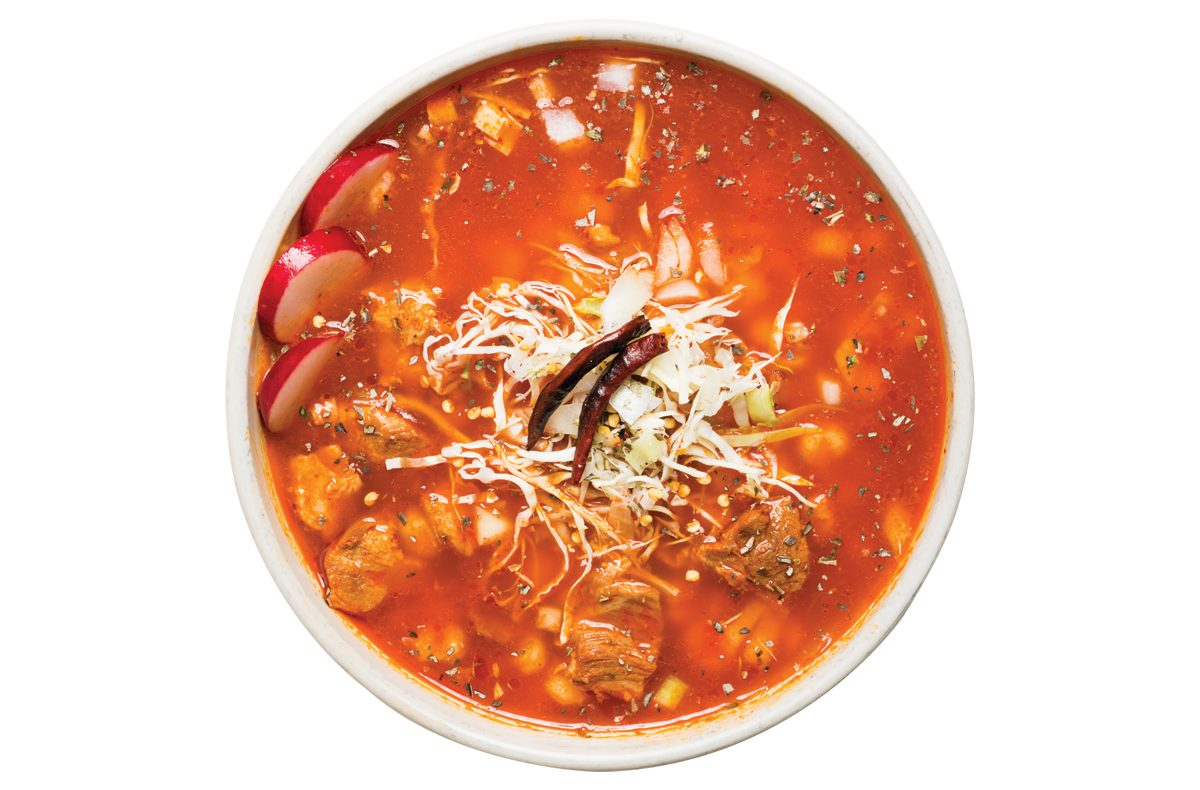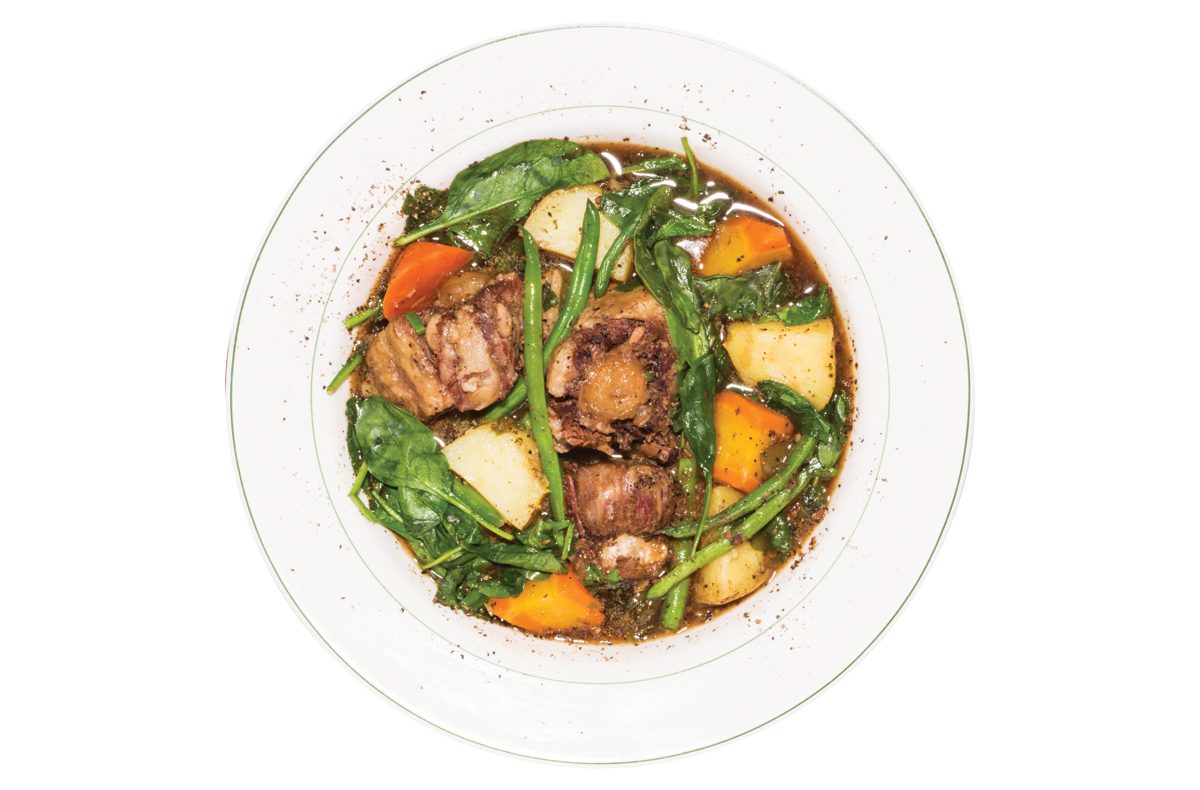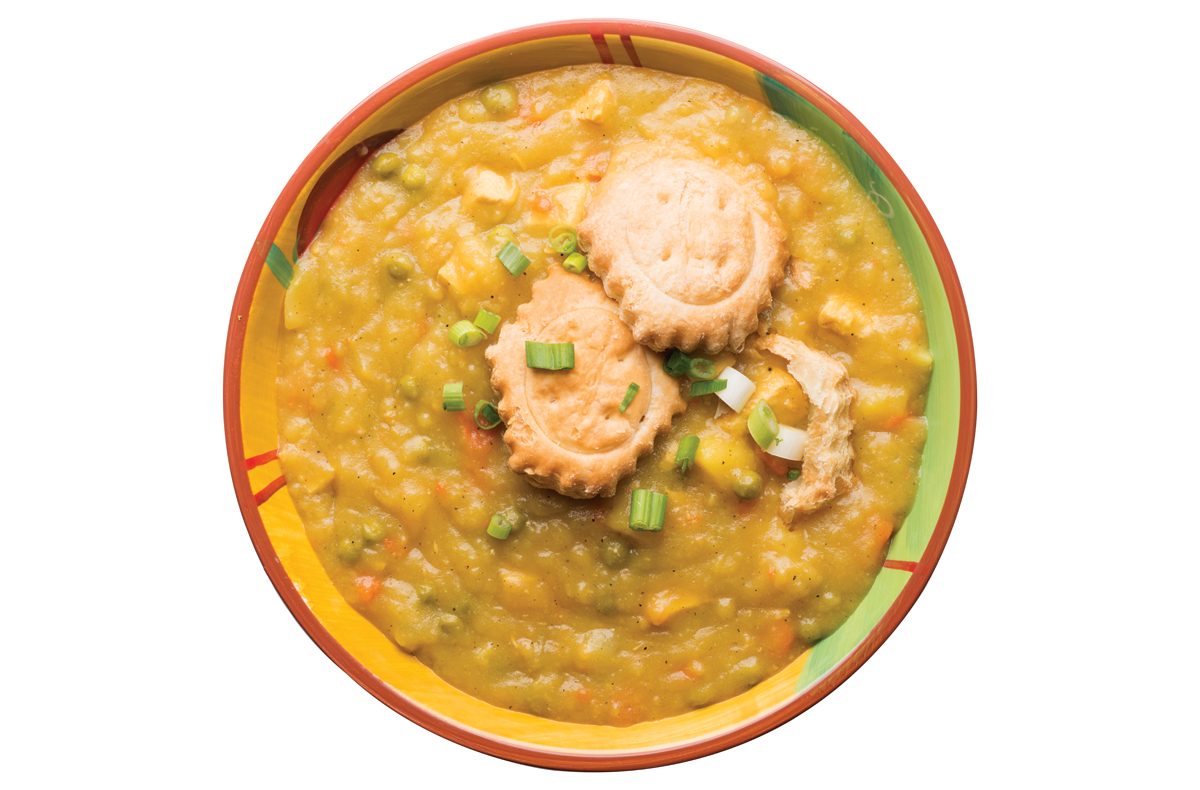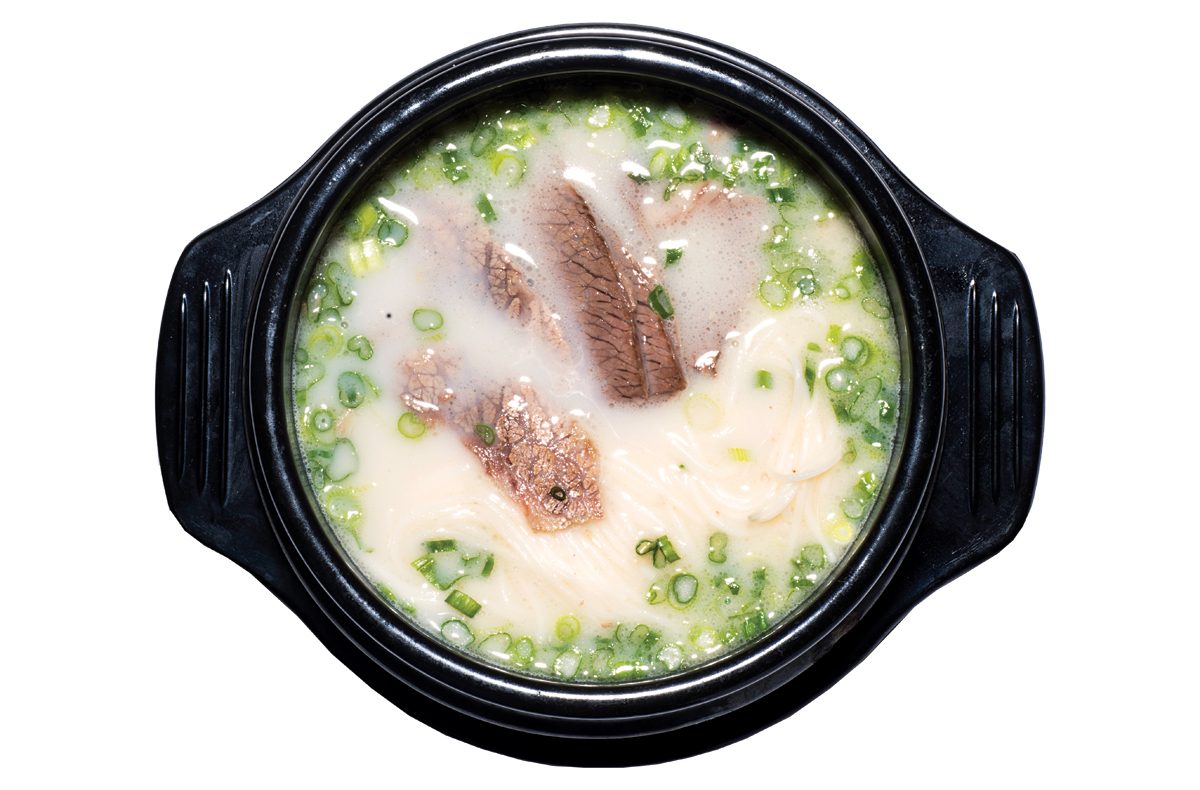 Web Extra: Check out seven warming bowls of pho (Vietnamese noodle soup).
---
O Ya chef-owner Tim Cushman is the man behind the city's priciest restaurant, where a 20-odd-course grand omakase rings in at $285 a head. His off-the-clock obsession is far cheaper: tacos. It makes sense. "Sushi in its simplest form is rice and a piece of fish, maybe a dip in soy—very simple. Same with a basic taco: a tortilla, cooked meat, onions, and cilantro," he says. While Tim and his wife, O Ya co-owner Nancy, religiously take on taco binges from Chicago to San Francisco, in Boston they mostly make them at home. So we treated them to a local taqueria crawl—13 places in two days—to discover which ones warrant a spot on their feeding schedule. Here, the seven that made the cut.
LENGUA TACO
$2, Taqueria El Amigo, Waltham, 781-642-7410.
Soft, pliable tortillas encase incredibly tender, well-seasoned cubes of beef tongue and come with a flavorful arbol-chili salsa on the side. Tim's Notes: "From the flavor balance to the quality, this is closest to the best I've had outside the Boston area."
CHICHARRON TACO
$2.25, Taco Loco, Somerville, tacolocomexican.com.
More reminiscent of extra-crisp carnitas than puffy pork skin, the pork strikes a great balance of tenderness and bite. Be sure to ask if you don't see them listed on the menu. Tim's Notes: "These were a little crunchy, chewy, fatty, and porky."
TINGA CHICKEN TACOS
$8 for three, Beantown Taqueria, Central Square, cambridgebeantowntaqueria.com.
This place boasts some serious tacos anchored by from-scratch tortillas—the best filling being the tinga, shreds of chicken in a fiery tomato-based sauce. Tim's Notes: "Great heat and flavor. The tortilla is sturdy but gentle."
LENGUA TACO
$2.25, Taqueria Jalisco, East Boston, 617-567-6367.
Tender braised tongue is enhanced by the four house-made hot sauces that accompany the tacos. Tim's Notes: "The tortillas are thin and delicate."
AL PASTOR TACO
$2.50, Anna's Taqueria, multiple locations, annastaqueria.com.
Served on a smaller tortilla than the rest of Anna's tacos, this one showcases spiced pork shaved from a spit and paired with pineapple, avocado sauce, and dried-chili sauce. Tim's Notes: "It's moist and the flavor is balanced—you can taste some chili, and there is a nice floral quality."
ENSENADA FISH TACO
$2.95, Dorado Tacos and Cemitas, Brookline, doradotacos.com.
On a big menu, the standouts are the Baja-style fried-fish versions, featuring fluffy, crispy beer-battered whitefish. Tim's Notes: "The fish is nice and moist, and the taco has a tang to it. It's like having fish and chips with slaw."
DALLAS SPICY BEEF TACO
$4, Lone Star Taco Bar, Allston, lonestar-boston.com.
Proof that Tex-Mex can be awesome, this homage to classic ground-beef tacos (pictured) is anchored by a fried, house-made tortilla. Tim's Notes: "It's an open-faced crispy taco—a clean version of Old El Paso taco night."
---