A Peek Inside Bantam Cider's New Taproom
Take tours and sample a flight of smoked, barrel-aged, and wild-yeast fermented cider.
---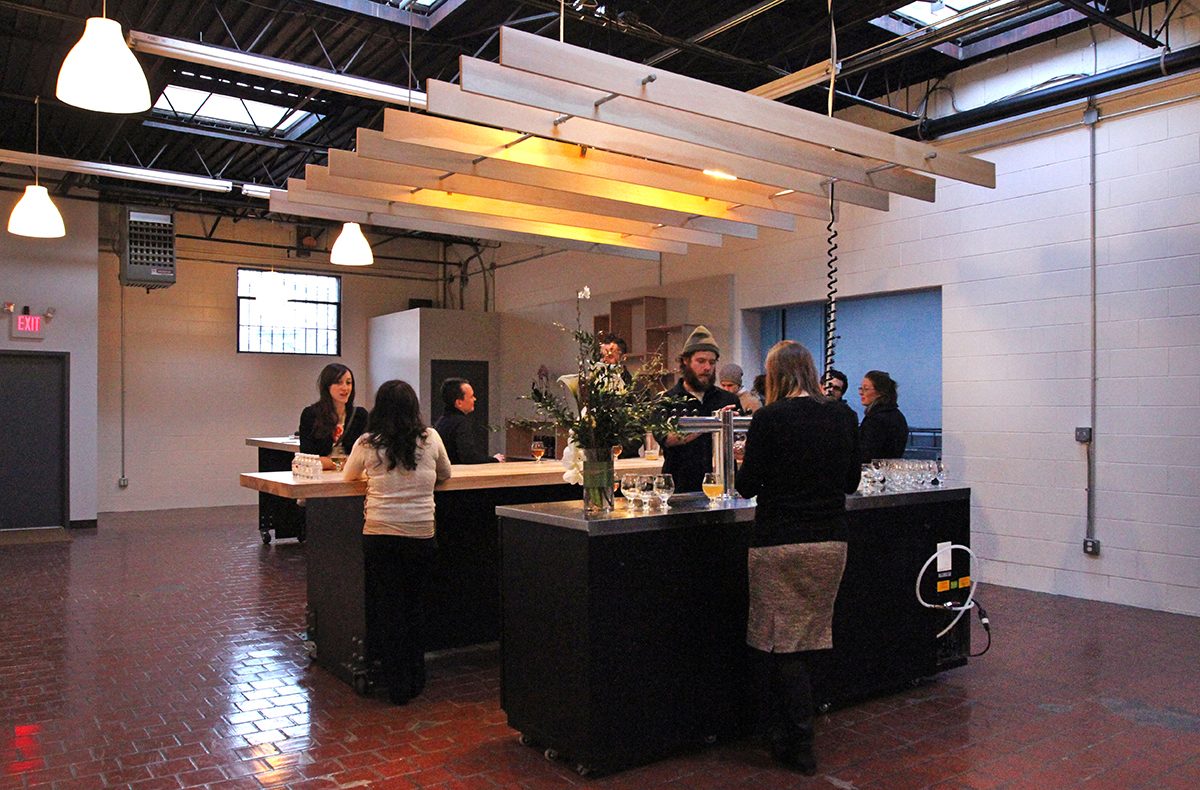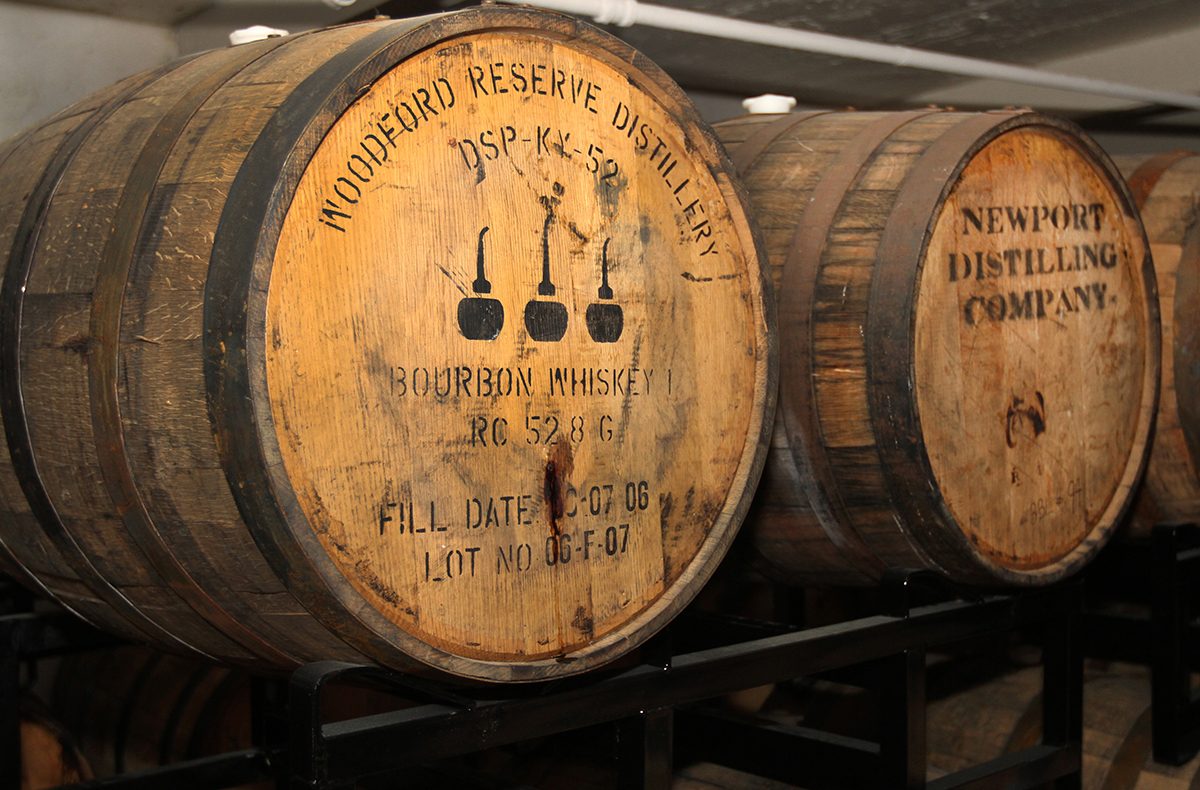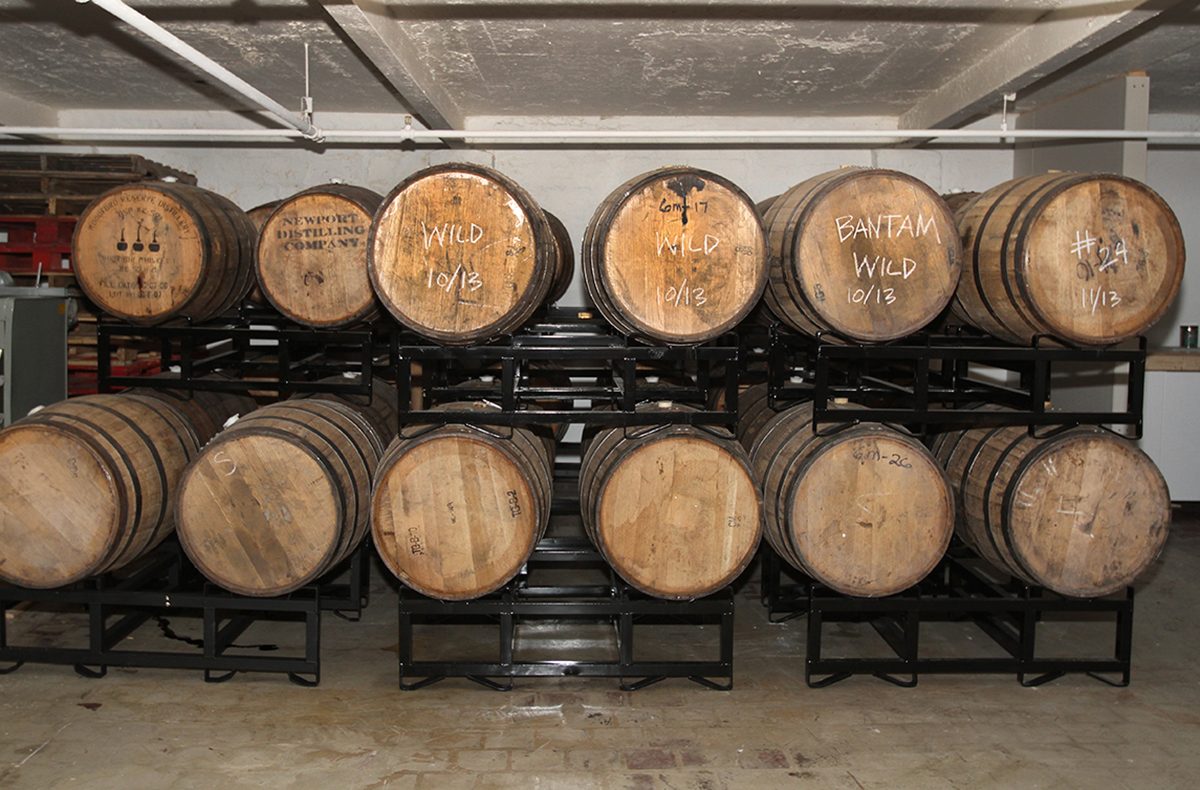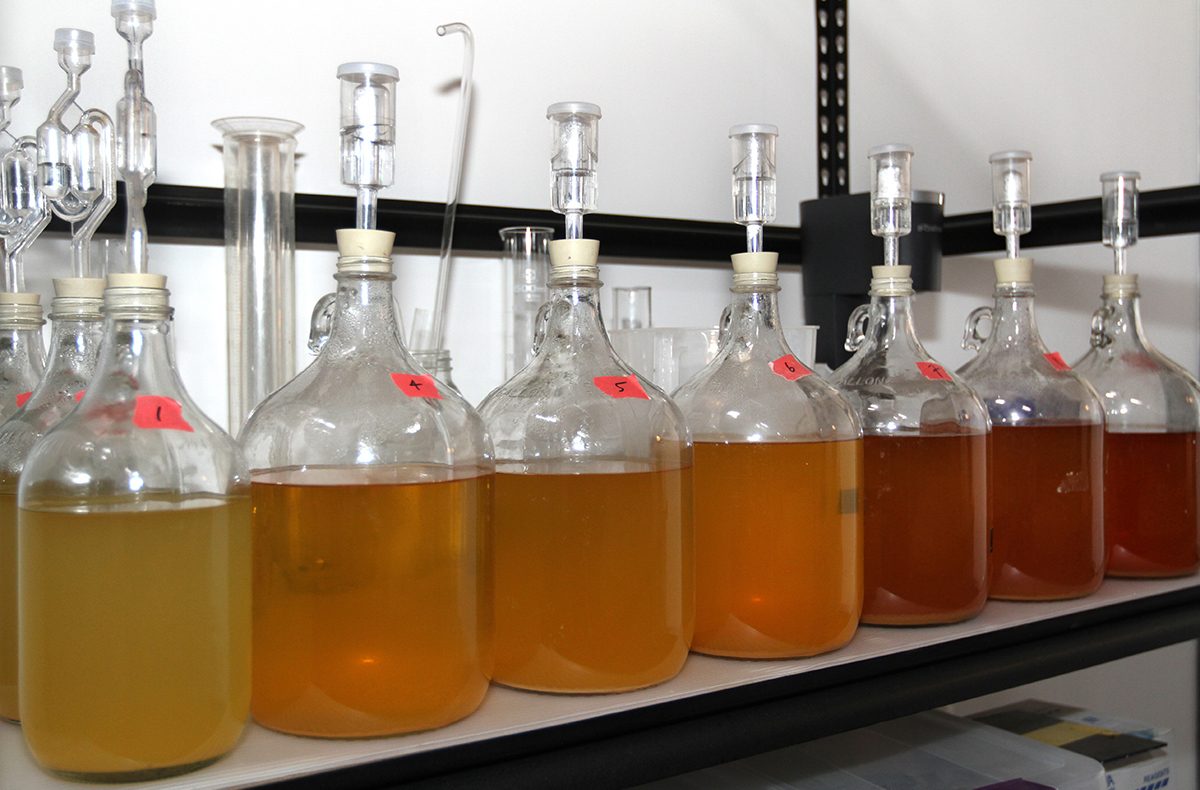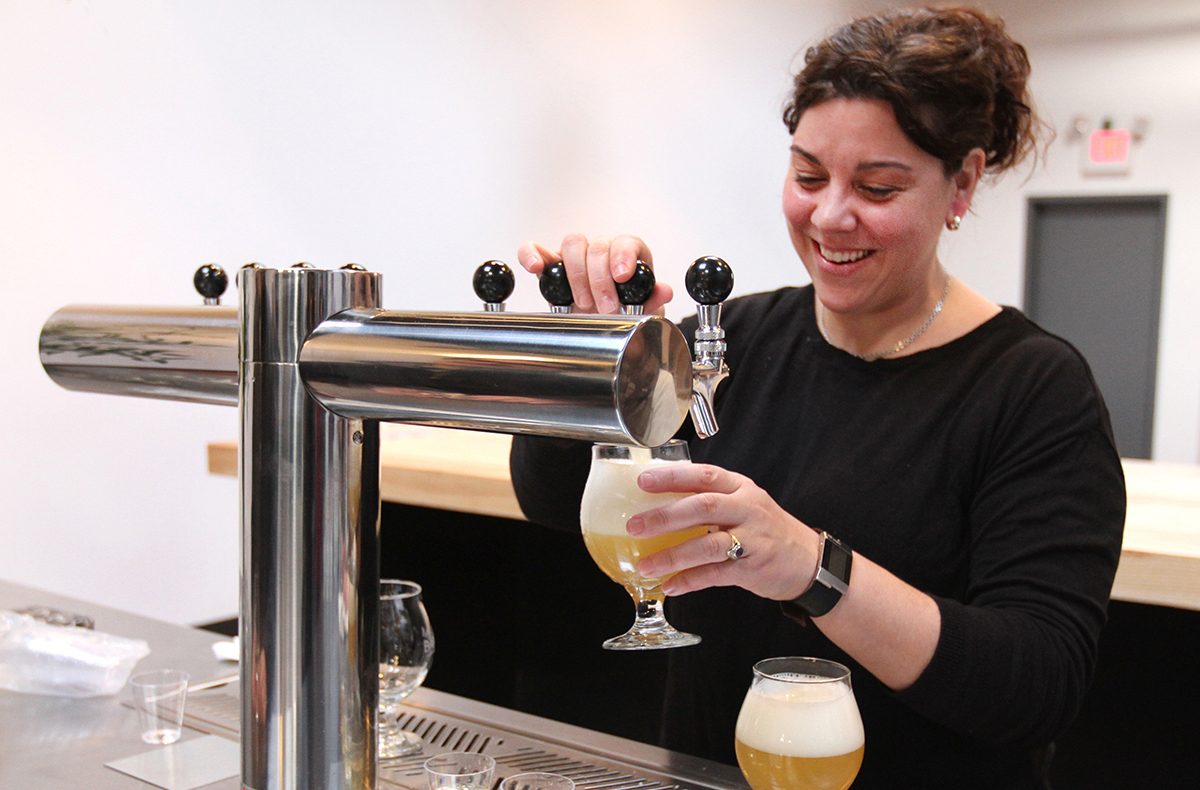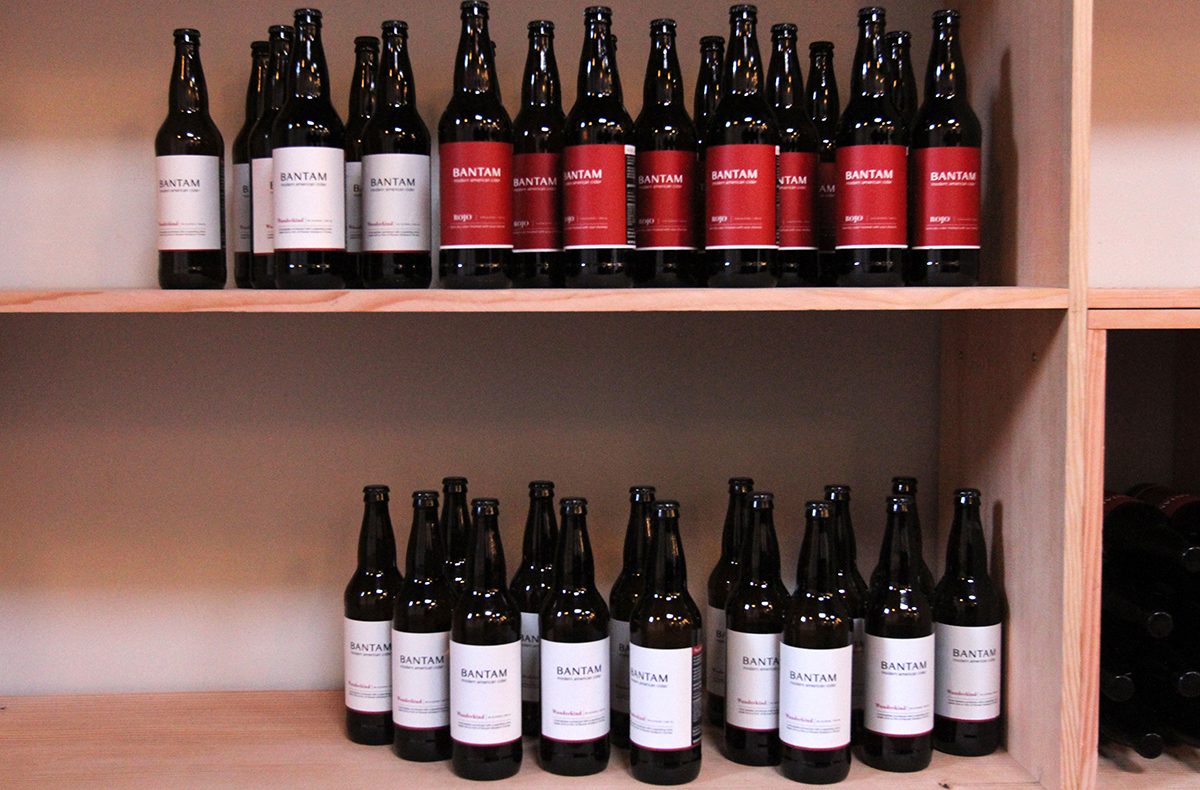 Since launching their Wunderkind cider in January 2012, Bantam Cider co-owners Dana Masterpolo and Michelle da Silva have challenged the public's palate with a tart, austere-style more typical of Spain's Basque region. Made with flower-blossom honey, sparkling wine yeast, and a rotating selection of New England apples (based on what's in season), Wunderkind is a far cry from the fizzy, saccharine sweet variety popularized by brands like Hornsby's.
Now Masterpolo and da Silva are going one step further by opening a dedicated Bantam Cider taproom. Starting with their ticketed launch party on March 8, cider fans will be able to stop by Bantam's 1,300-square-foot tasting room, attached to their Union Square production space, and sample up to eight varieties on draft.
"We've seen these things in Chicago and Portland, Ore., and I think the Boston market is just as sophisticated," Masterpolo says. "So I think its going to be really well-received. At least we're hoping it is. People want different things. They want authentic things. That's what we bring to the table. We're a small company and we're doing something we're real excited about. I think people understand that and want to be a part of it."
Ciders will be available by the pint or in a flight of five samples. In addition to Wunderkind, choices will include Bantam's barrel-aged La Grande, Rojo [cider fermented with wild cherries and black peppercorns], and their newest bottled release, Smoked Saison [made with smoked apples and a Belgian saison yeast strain]. As for those other mystery taps, Masterpolo says, "it could be dry-hopped, wild-yeast fermented, a wit-style cider. We're kind of leaving that open. We've often done wild yeast fermentations and different experimental things, and those will certainly be available in the tap room. Cider's a niche within a bigger market, so to do a niche-y product within that might only be fun for 10 people. Our big reason for wanting to do this was to give people the chance to see all the different ciders we do and frankly, give us some feedback."
Besides sampling all of Bantam's latest experimental concoctions, Masterpolo is considering growler fills, bottles exclusive to the tasting room, and tours. "The benefit for the tasting room is that you'll be smelling and seeing what's going on. Cider is not beer and it's not wine and there are few people who really understand that difference. So with the tours we have a good opportunity to give people a quick insight what it is we do and how it's different. We're open to people meandering through and seeing the gritty and the pretty."
A former bakery during World War II, the wide-open, industrial space invites exploration. Large windows illuminate the interior with warm natural light. A sprawling communal table dominates the front of the taproom and Masterpolo plans on adding additional stools and seating for hanging out.
"The setting is very lovely," says Masterpolo. "I think it's going to feel very welcoming. We're not set up to have a restaurant or a full-service bar at first, but I think there's a lot of room for that as we grow. We're totally open-minded to letting this thing evolve based on what people are looking for."
Bantam Cider Company is located at 230 Somerville Avenue, Somerville, MA 02143. Entrance to the tasting room is around the corner at 40 Merriam Street. Starting on March 13, Bantam will be open to the general public on Thursdays and Fridays from 4-8 p.m. and Saturdays from 1-7 p.m.
---