A Look Inside Merrill & Co.
New England meets North Carolina at Jason Cheek's new South End spot.
---
Merrill & Co., the latest concept from BiNA Family Hospitality [other restaurants include jm Curley, Bogie's Place, Bin 26 Enoteca, and Lala Rokh], surprised everyone by unexpectedly opening its doors on March 11. The highly anticipated South End spot is run by executive chef Jason Cheek, an alum of KO Prime, and beverage director Kevin Mabry, who also runs the bar program at jm Curley.
Cheek calls his menu, "an homage to New England cuisine," with a raw bar full of shrimp cocktail, oysters, crudos, and ceviches. Next to classics like chowder and fried clams though, there are playful nods to Cheek's southern heritage.
"I've done fine dining for a very long time," says Cheek. "I wanted to incorporate the same techniques, but step back a little so people were more comfortable with the concept. My family heritage, my background, is that I'm from Raleigh, North Carolina. I've obviously incorporated some fan favorites from that region with deviled eggs and fried chicken.
Cheek uses his grandmother's fried chicken recipe, first brining the bird in a bath of Lipton Tea, thyme, rosemary, and lemon to give it a "subtle smoky flavor."
"I've been using that concept since I was a little boy," says Cheek. "My grandmother did the same thing. It's not like I'm using this very expensive black tea or Rooibos or something like that. I'm literally using Lipton's iced tea packets with a lot of lemon, thyme, and rosemary. It gives the fried chicken so much depth."
Other Carolina touches include Cheek's extensive pickling program, house-made jams, and eventually, hushpuppies stuffed with fresh corn and collared greens. The aforementioned deviled eggs are topped with sweet bread & butter pickles, the burger is slathered in bacon-onion jam, and come this summer, Cheek intends to open the doors to the patio for oyster roasts.
For his initial menu, Cheek admits to holding back a little. "A lot of restaurants overextend themselves as soon as they open. I want to build some favorites first and then go from there."
In the next couple of weeks, Merrill & Co. is going to be incorporating specials on a chalkboard like its sister restaurant, jm Curley. Cheek also anticipates moving away from red meat—like his "Big Ass Bone-In Ribeye" draped in lardo—to take advantage of the variety of fish available in Boston during warmer months.
"This is a fast-paced way of eating food," says Cheeks. "We didn't want the first, second, and third course type of menu. We wanted to do shotgun-style eating, where you sit down, try a lot of things, share with people, and have a good time."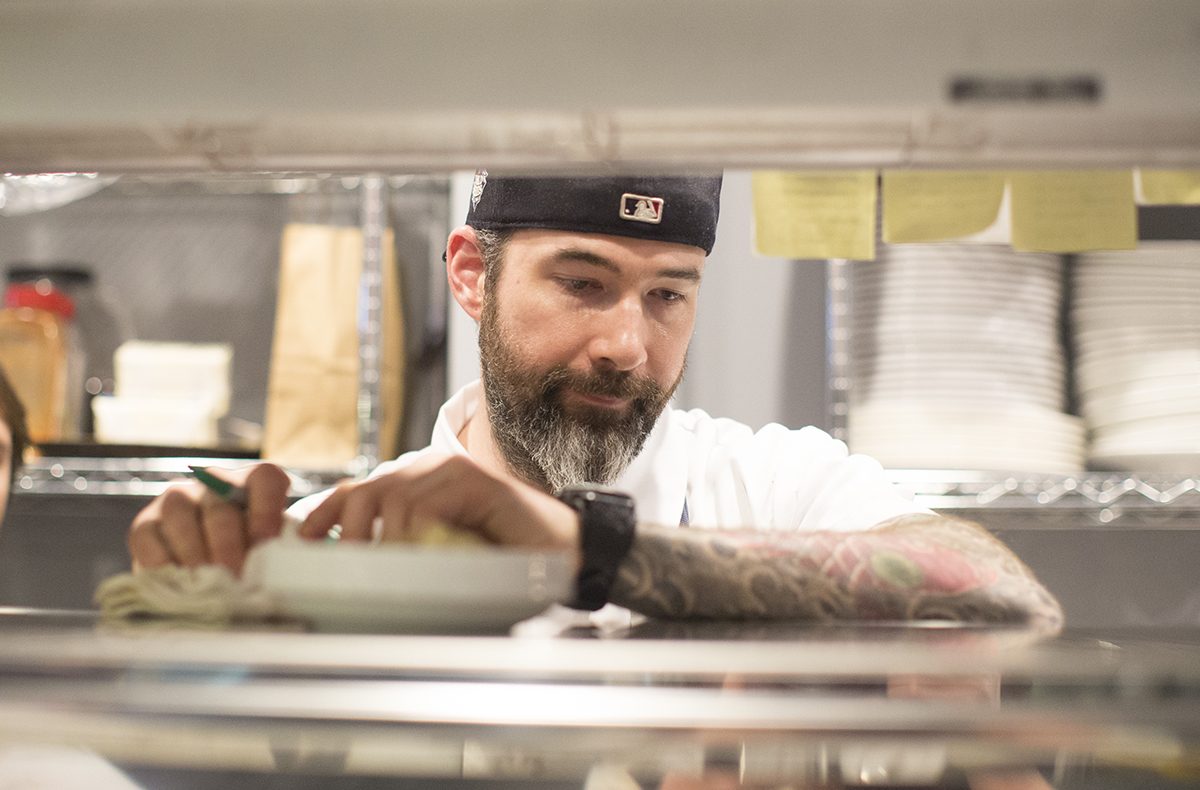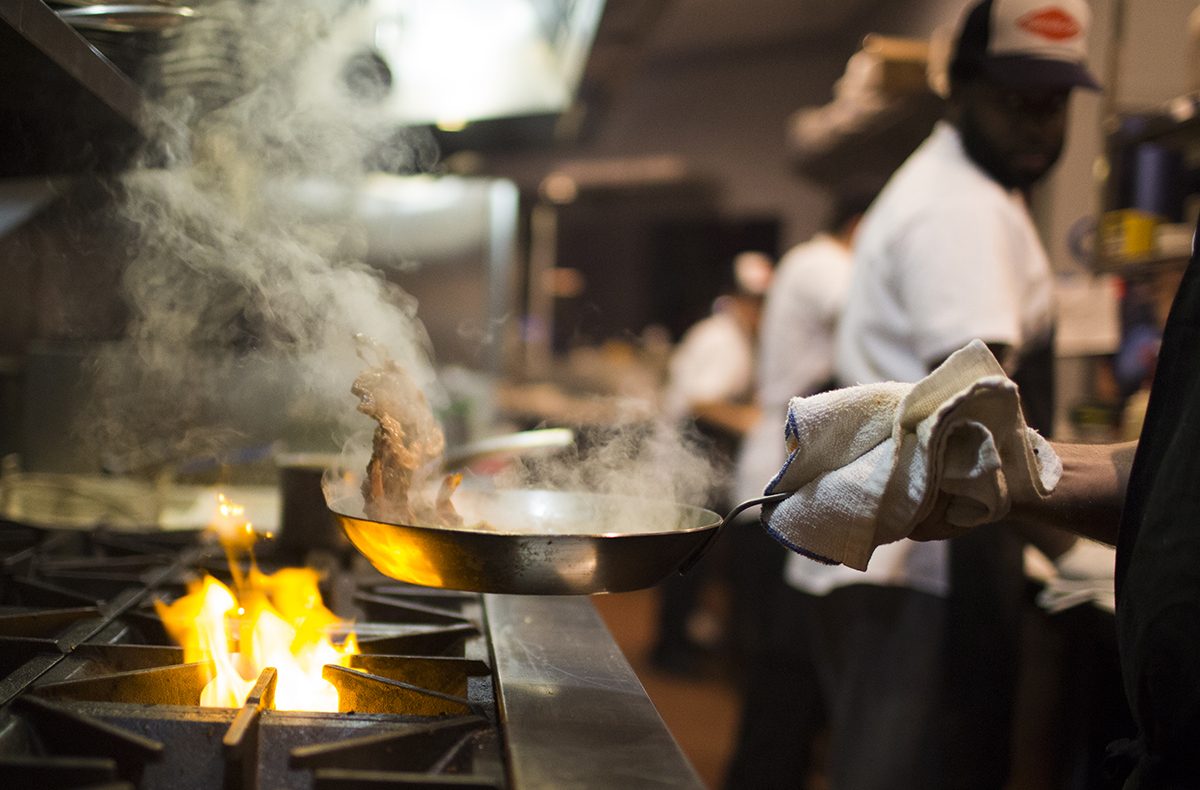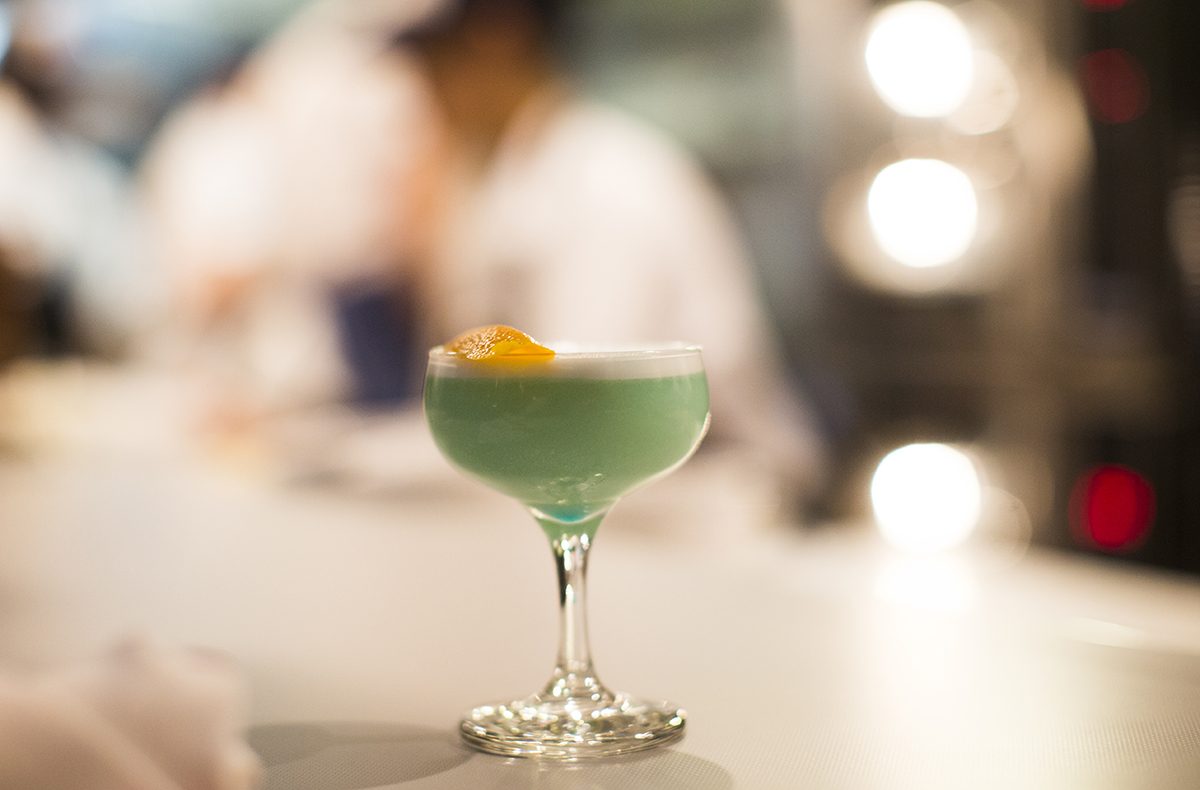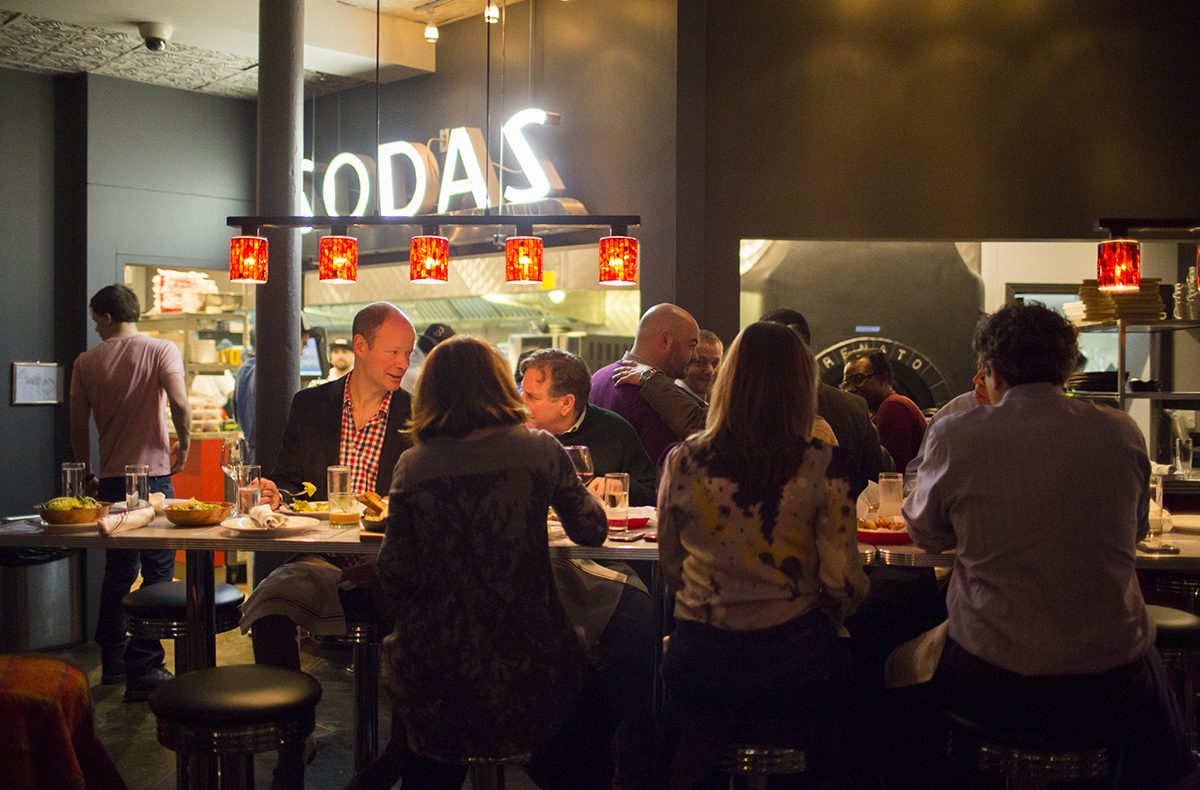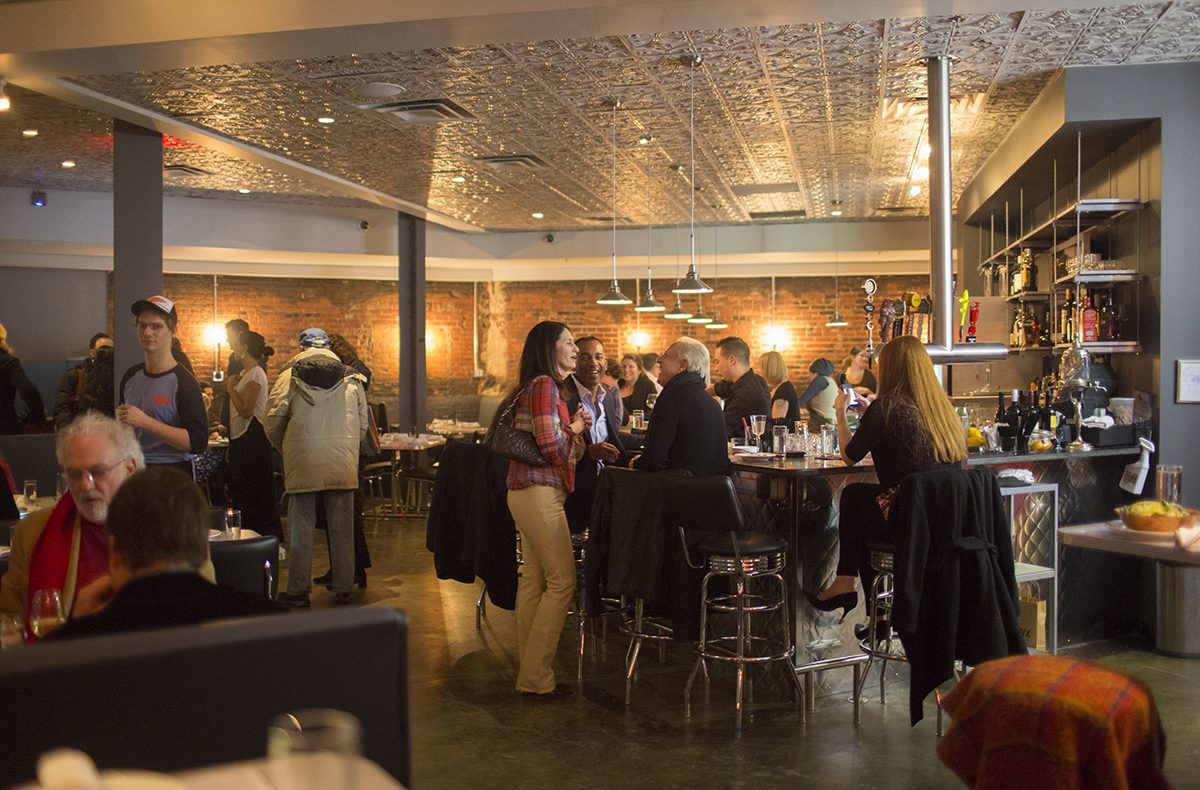 ---