How to Cure Egg Yolks with Harvest's Mary Dumont
All you ever wanted to know about salt-curing egg yolks and were too afraid to ask.
---
In our April issue, we examined the latest permutation of the "put an egg on it" movement: the cured egg yolk. It turns out that yolks, which contain all of the rich, savory flavor of an egg, intensify even further when allowed to chill out in a bed of salt (or sugar, or salt and sugar, or, in the case of O Ya, in a mixture of soy and miso) in the fridge and shrink and firm up a bit. Once cured and dried, the yolks can be shaved with a microplane like cheese, and in this form provide a beautiful finishing touch for pasta, salads, or fish.
At Harvest, chef Mary Dumont cures yolks and uses them as a topping for gnocchi and spring pea ravioli. "It's an easy garnish, and it's just really packed with so much flavor," she says. Ahead, she offers a step-by-step tutorial for enterprising cooks that want to take on the task at home.* (Or, really, for anyone who just wants to see some egg-celent yolking around in action. Sorry, we couldn't help ourselves.)
---
Curing Egg Yolks with Mary Dumont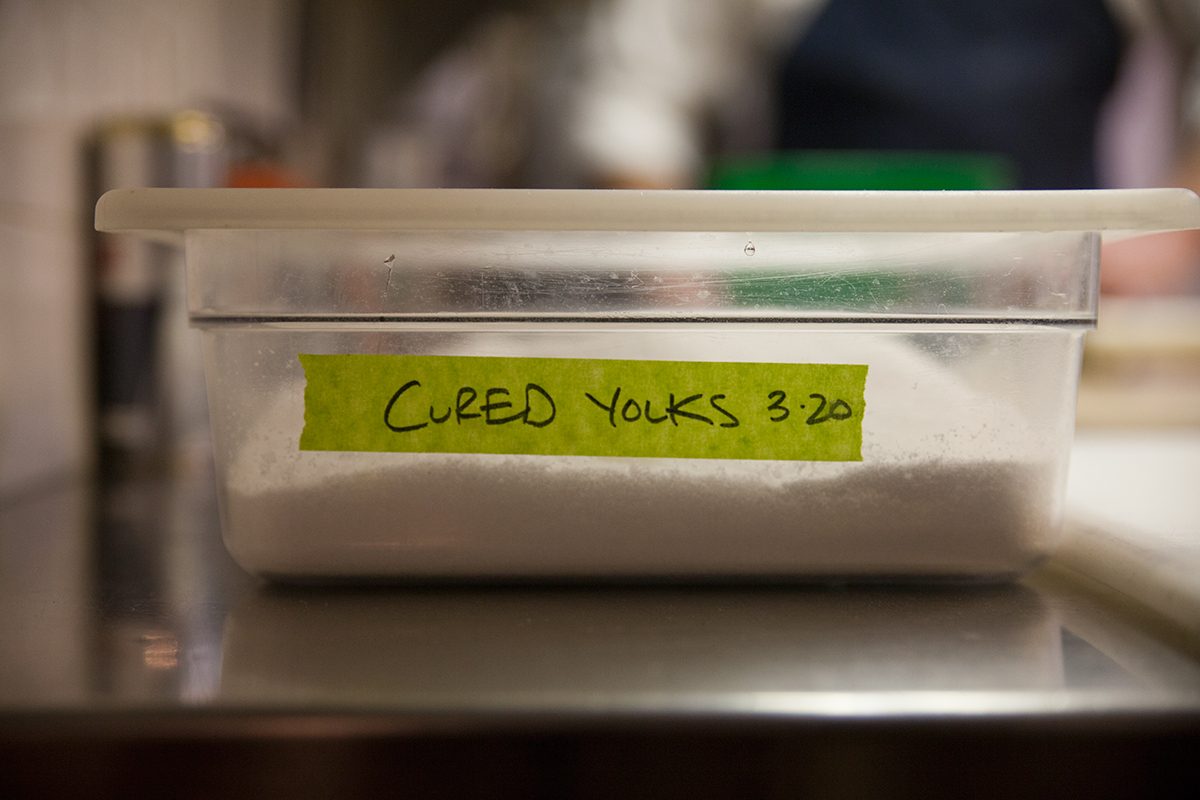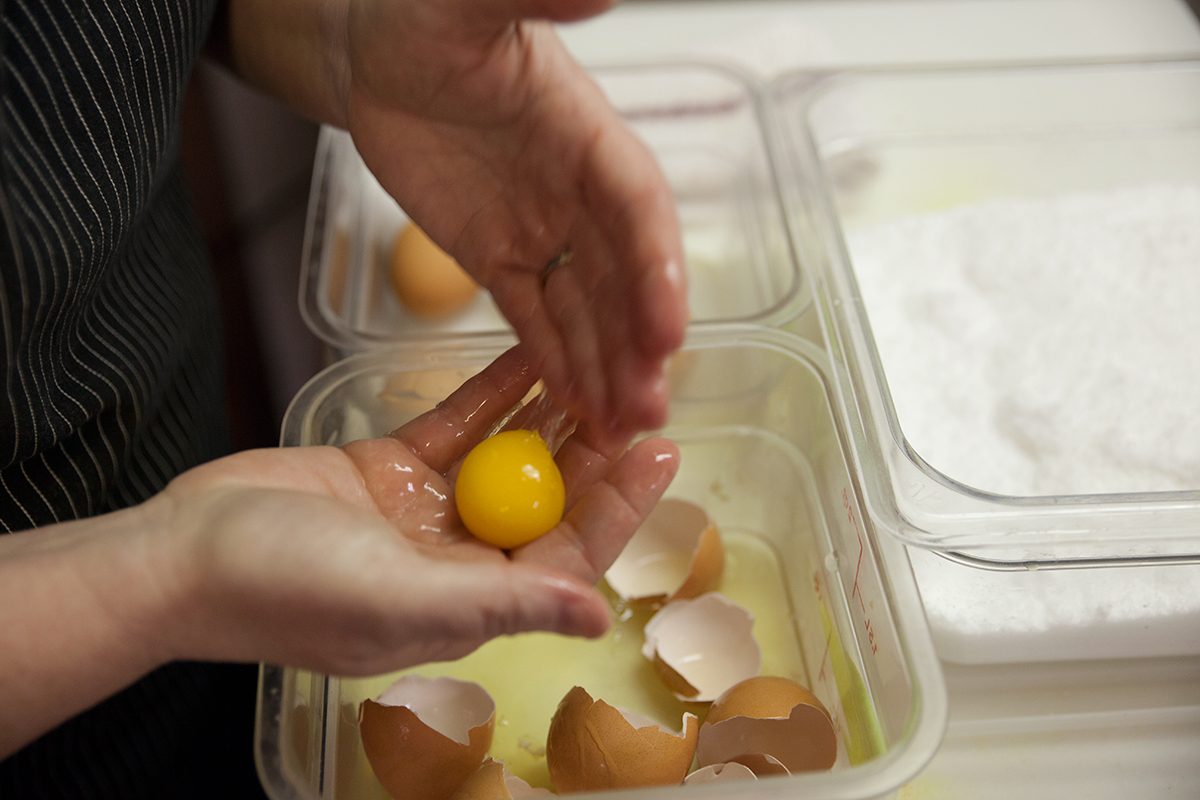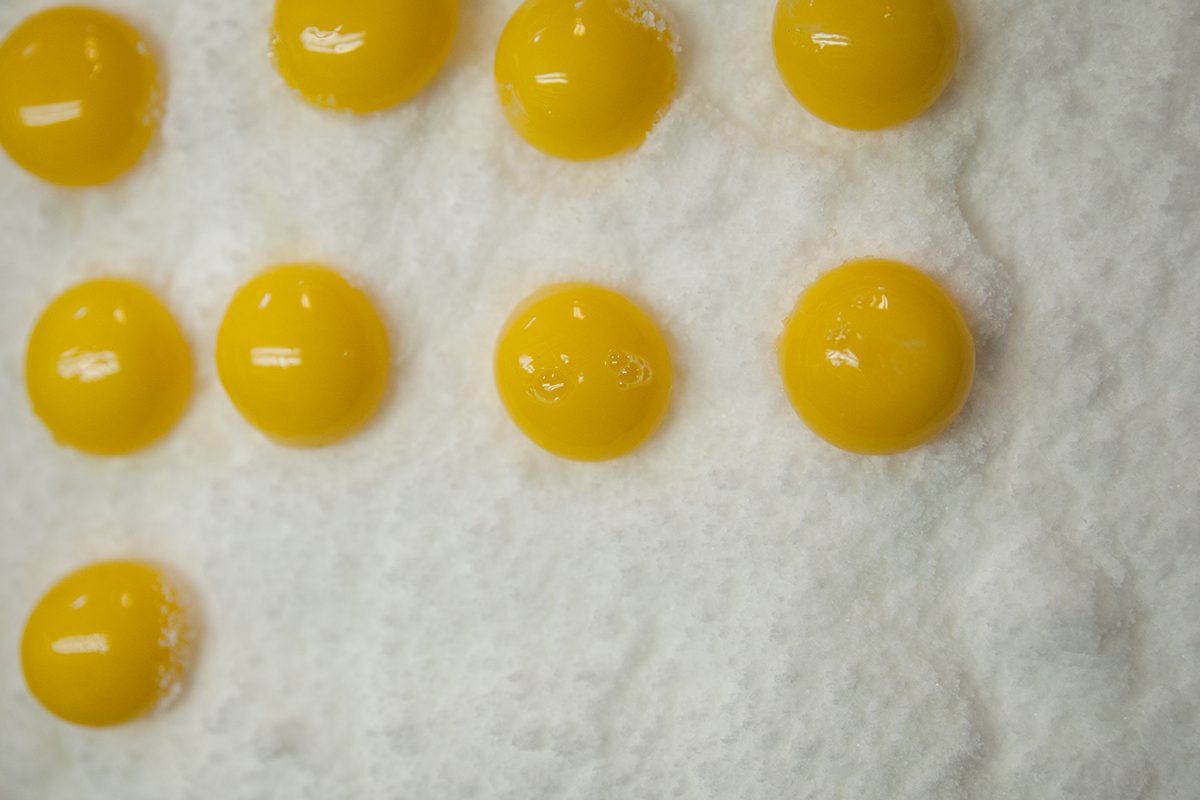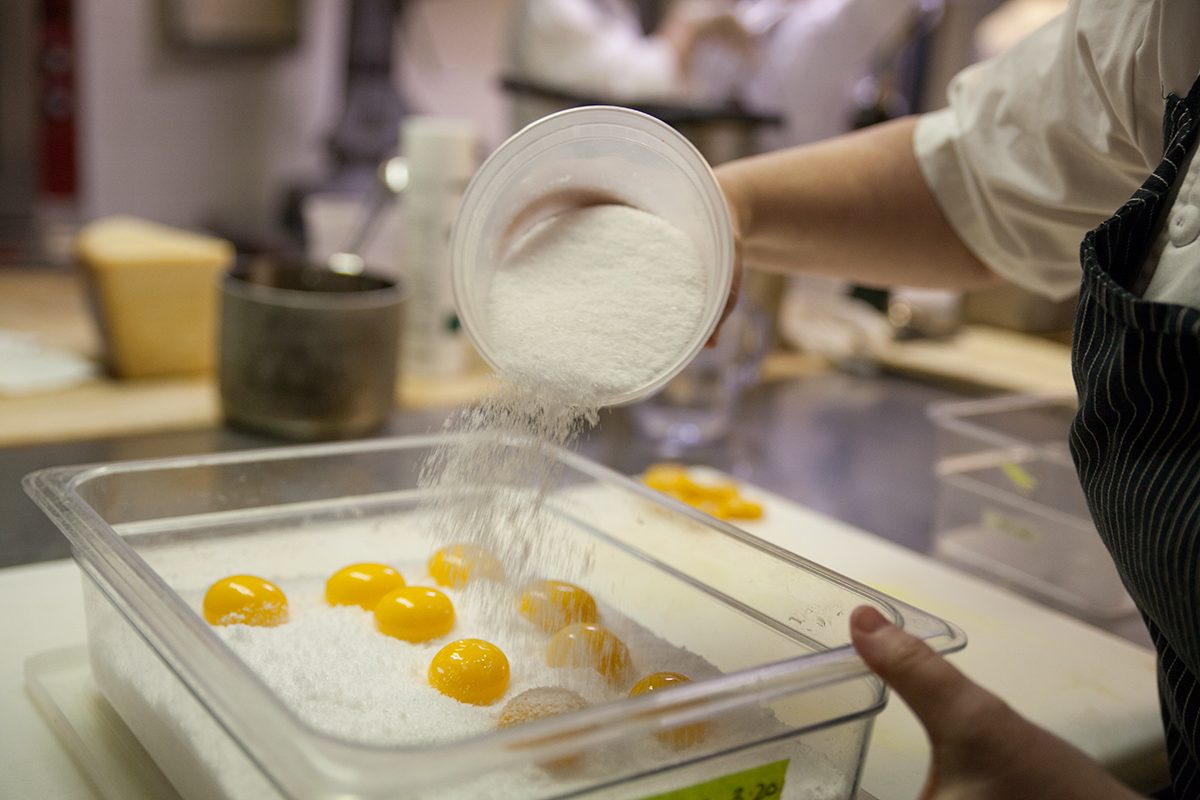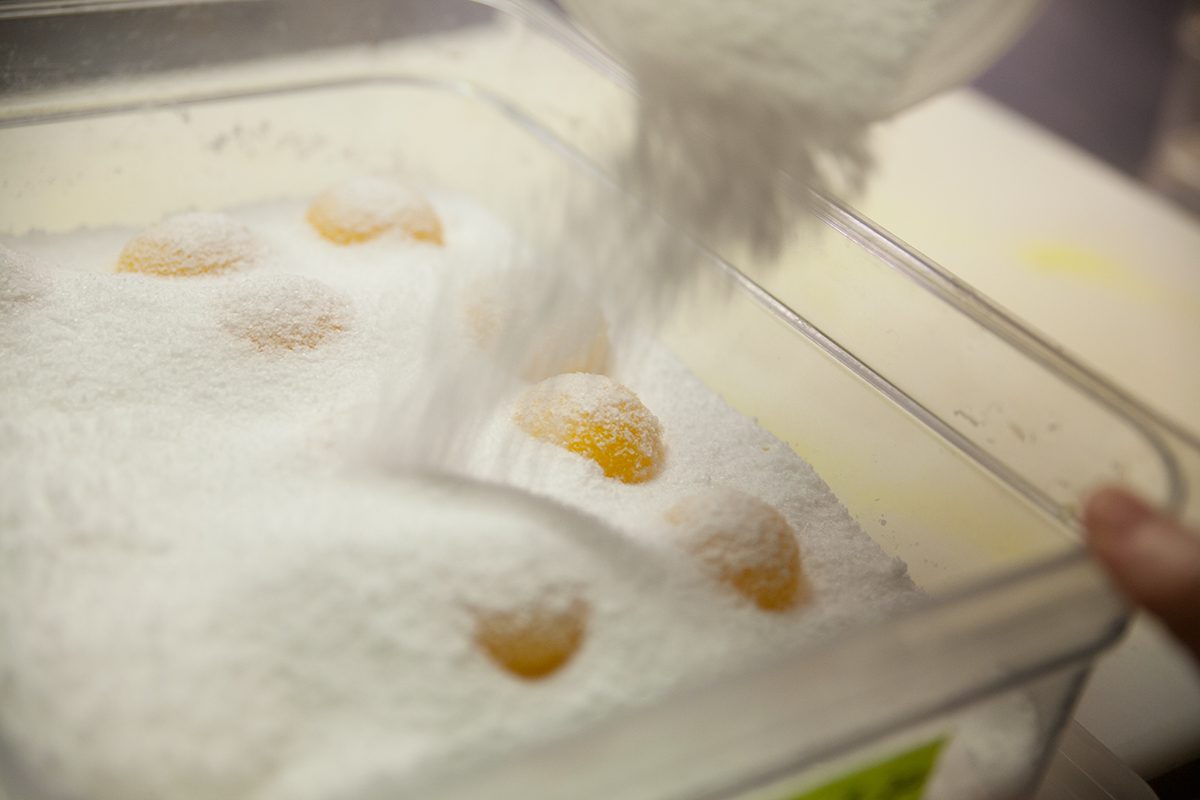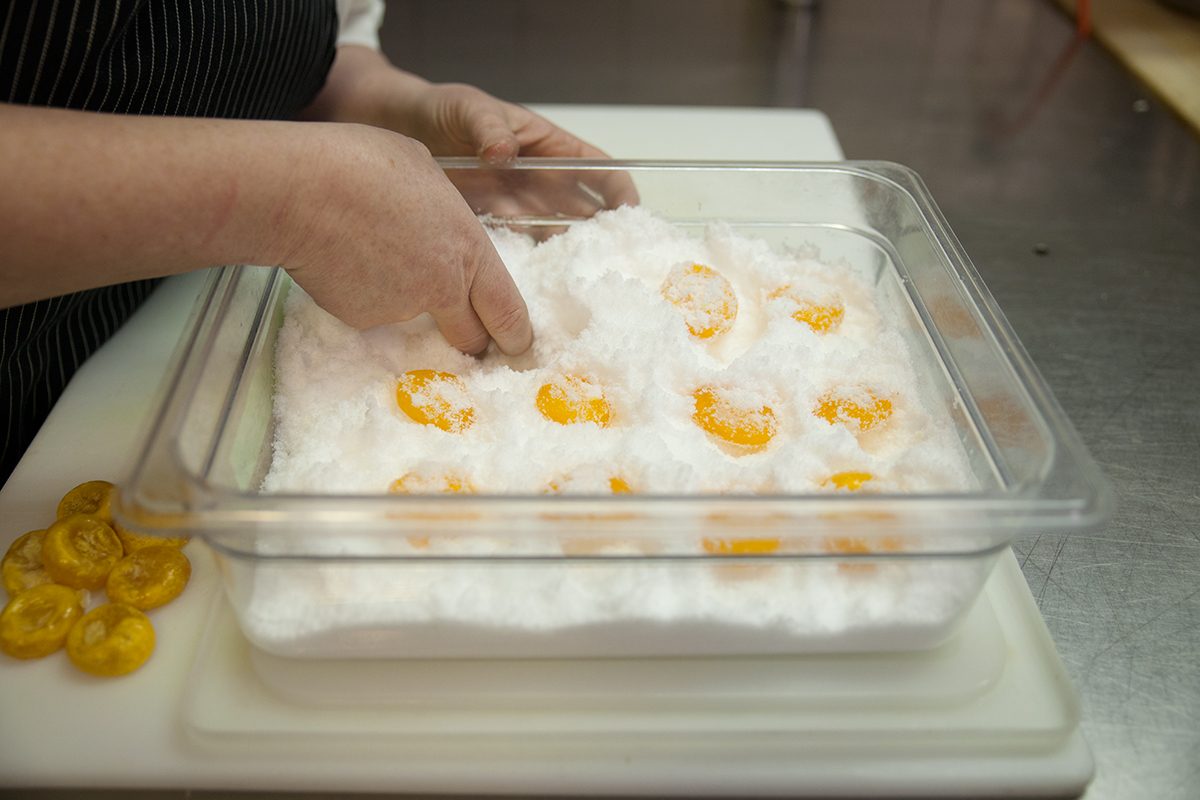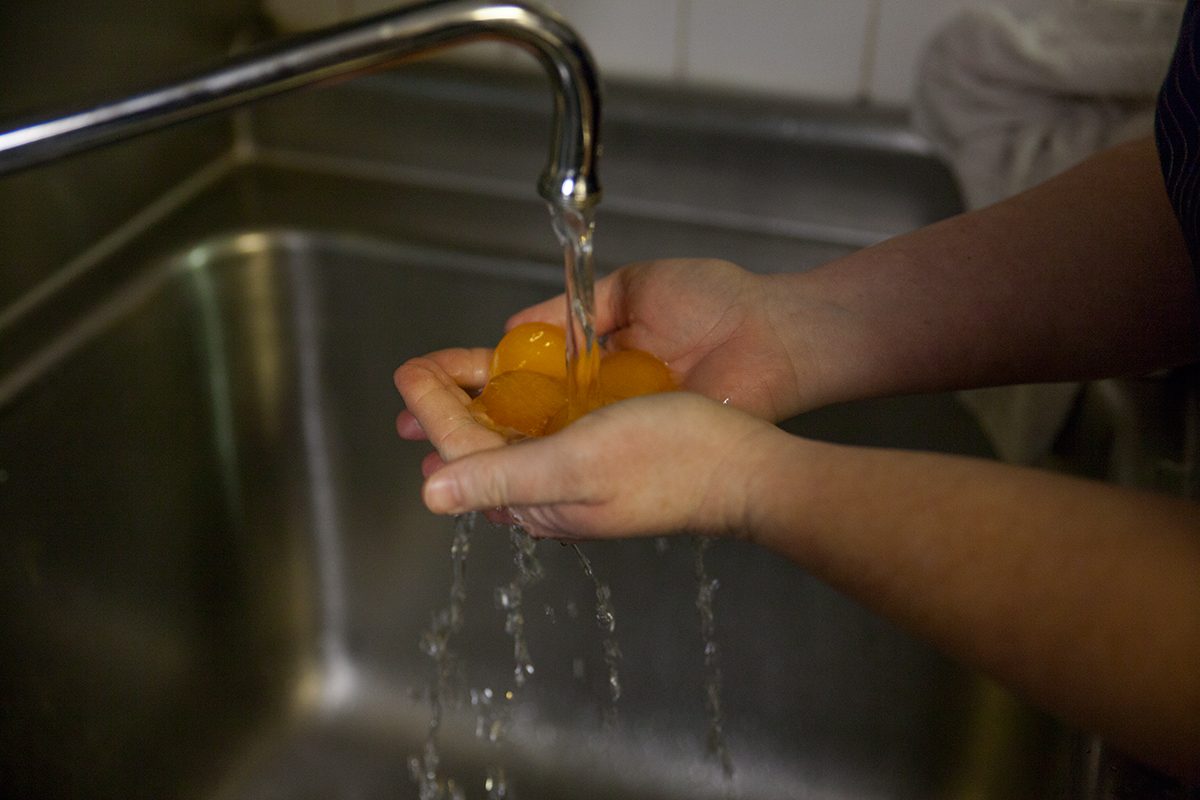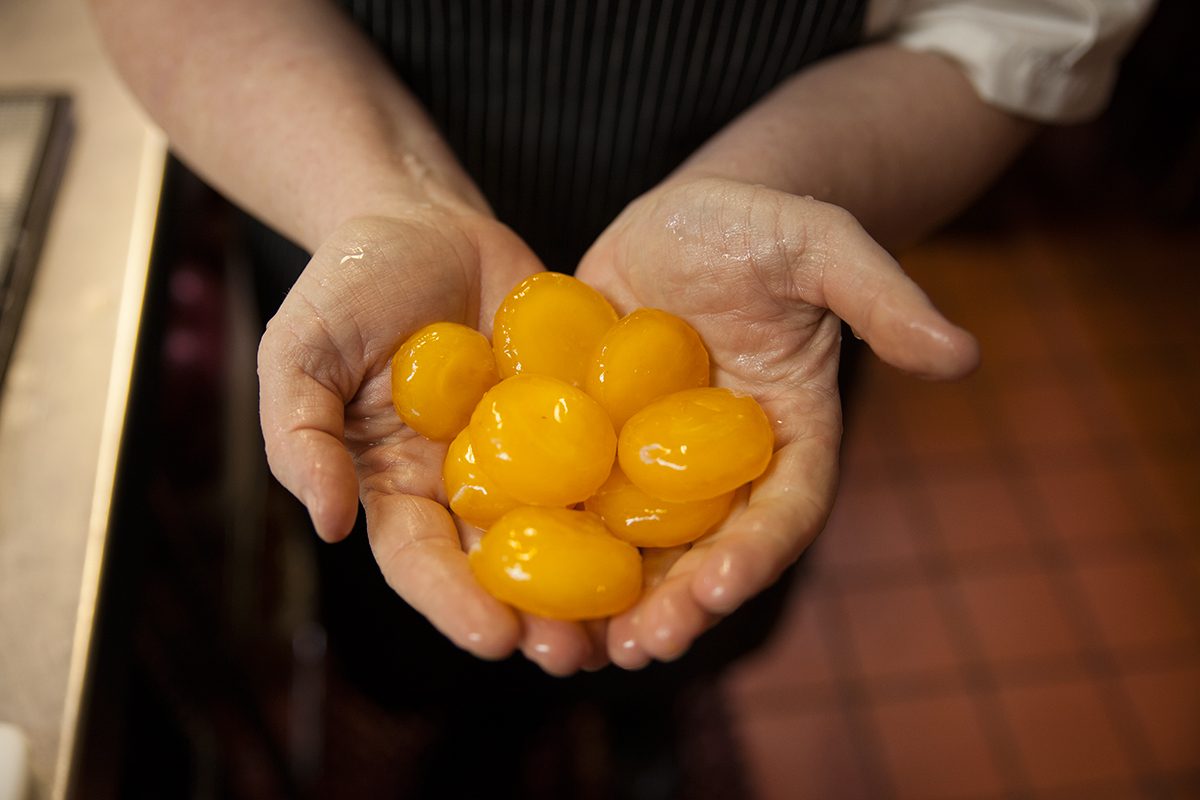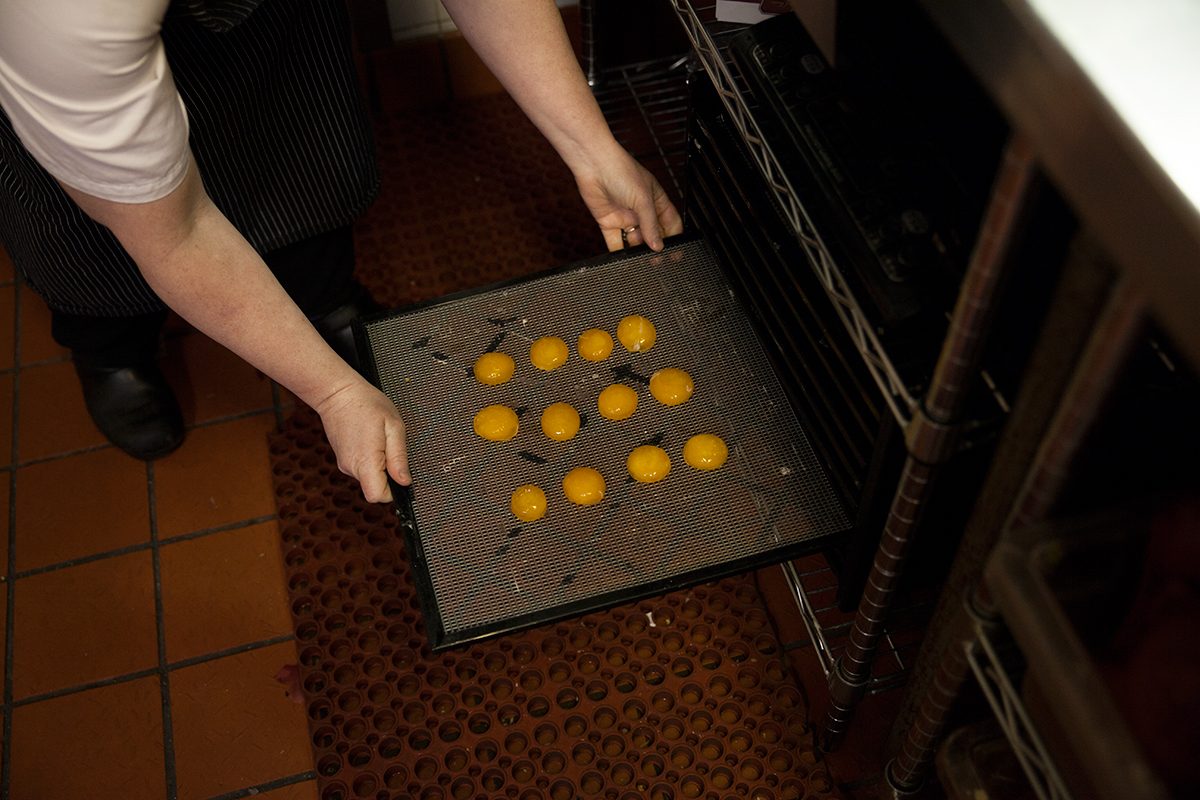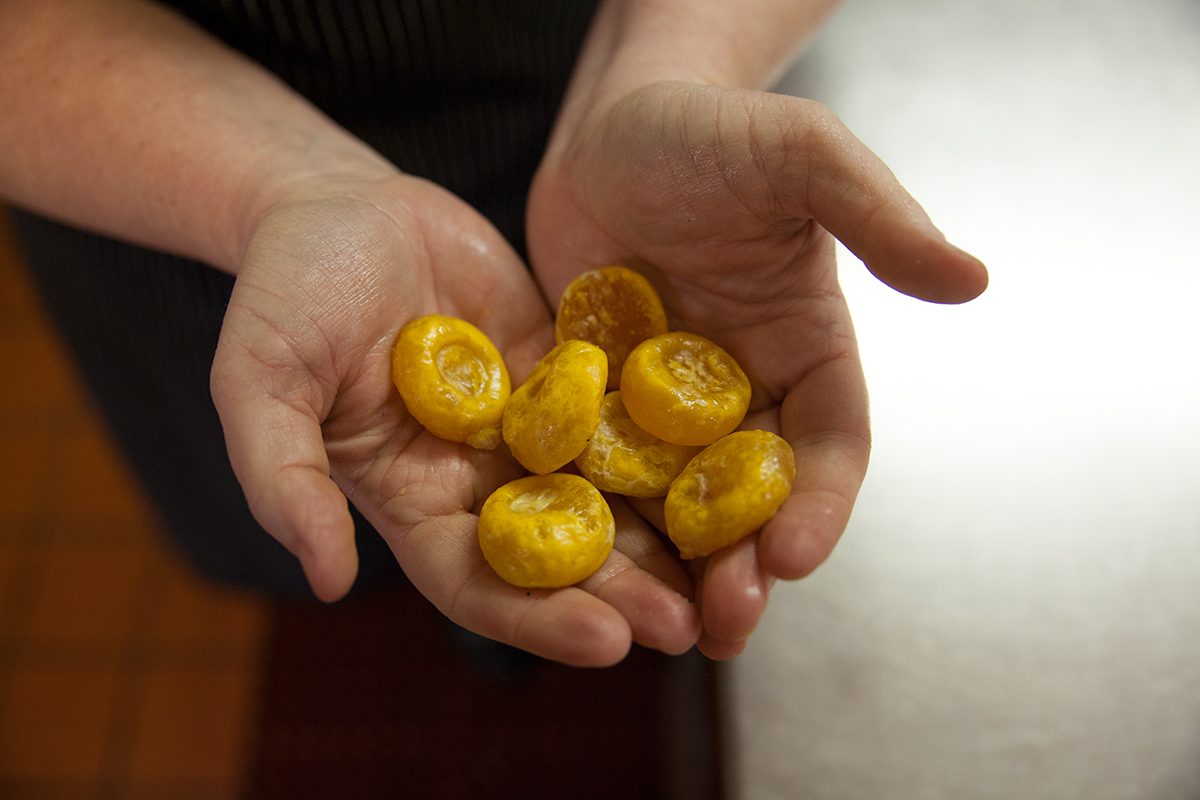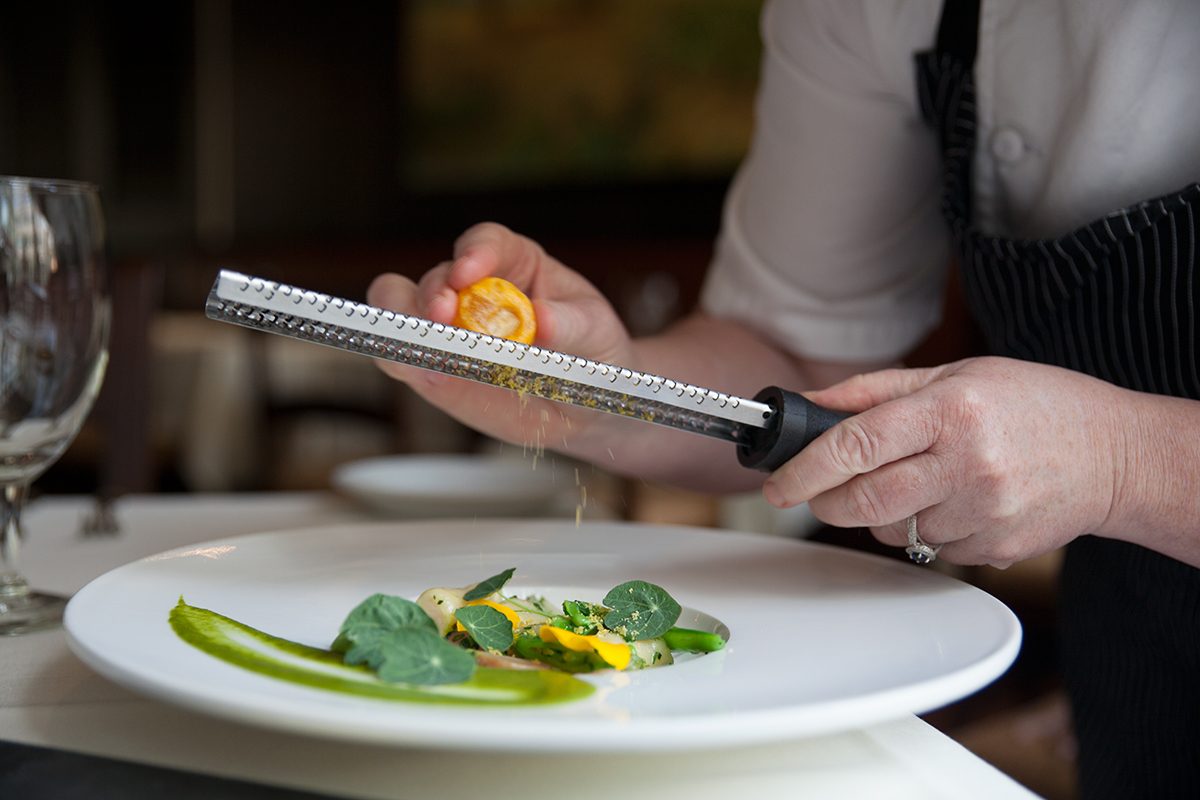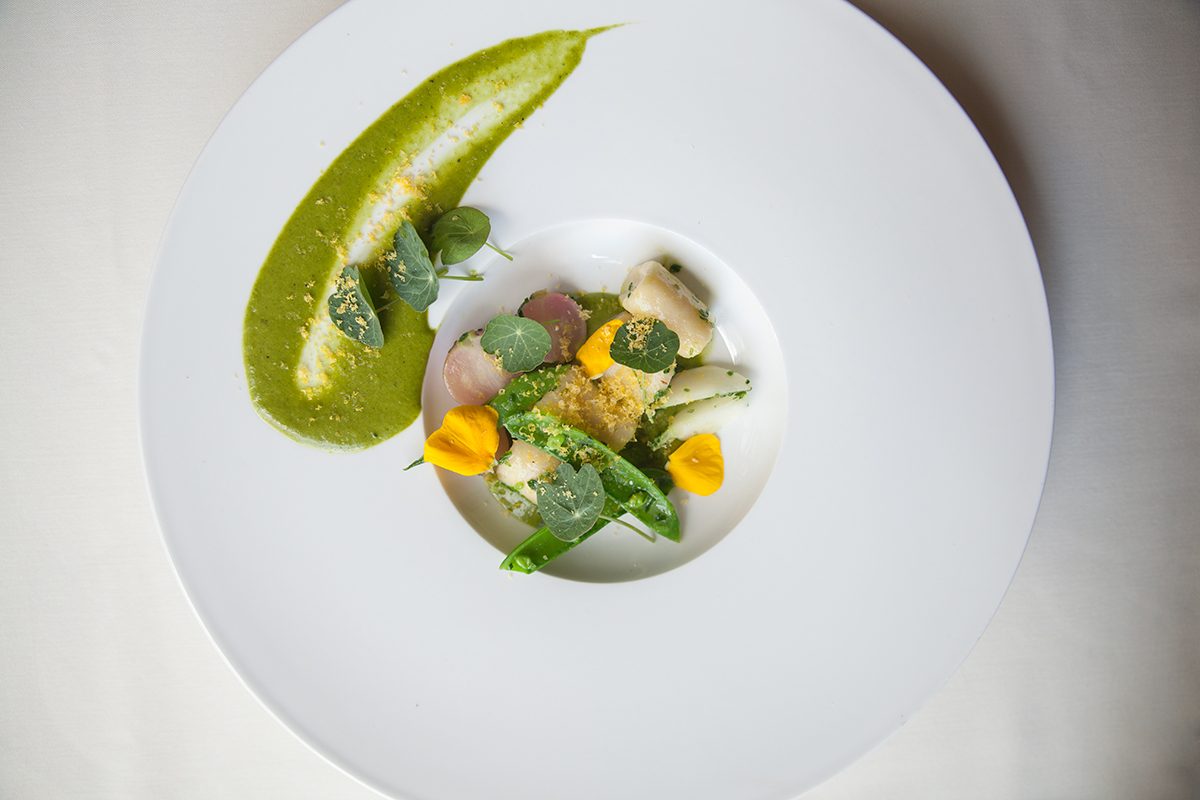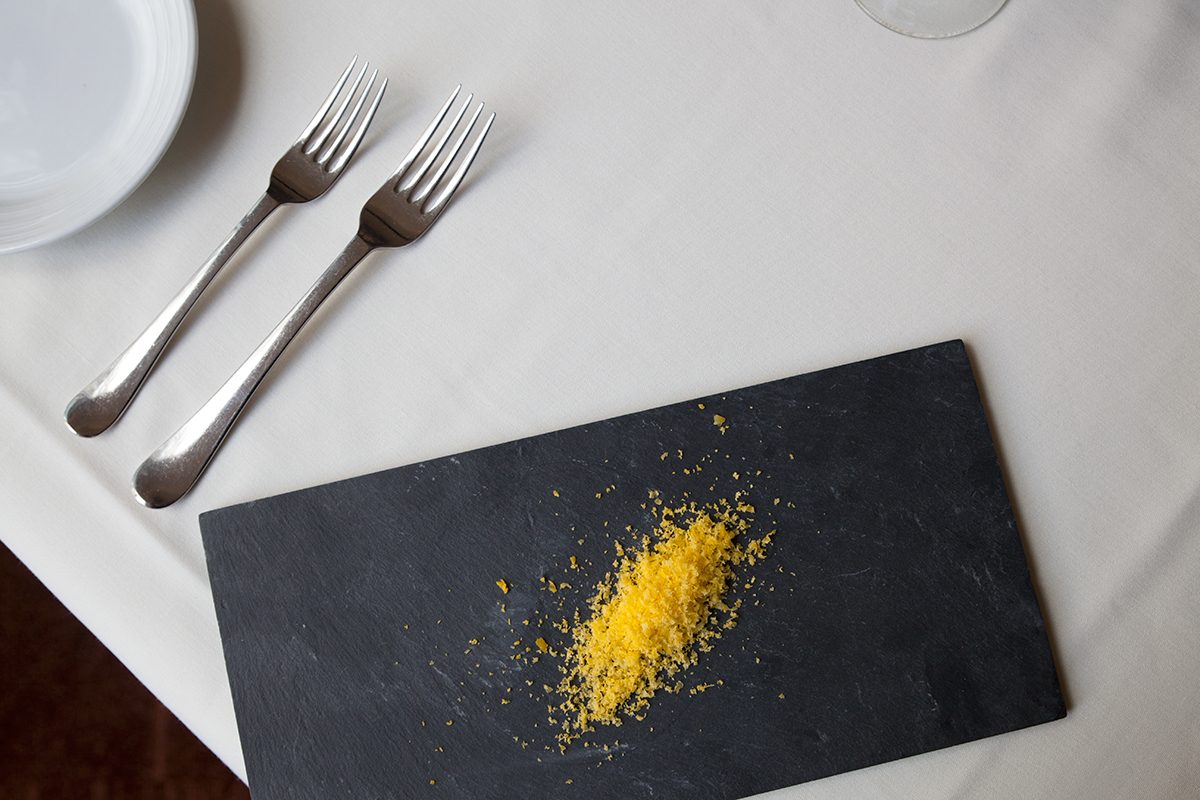 ---
*Note: If using an oven to dehydrate the yolks, be sure to use a temperature that's as close to 125 degrees Fahrenheit as possible; Dumont says that if your oven doesn't go low enough, leave the door cracked open to lower the temperature (and monitor responsibly). We learned the hard way what happens when eggs are dried in an oven that's too hot (hint: it ain't pretty). Store cured yolks in an airtight container in the refrigerator.
---