Behind the Scenes at Pop Ramen, Yume Wo Katare's Veggie Ramen Pop-Up
The ramen shop's manager ditches the swine on Yume's off-hours.
---
Thanks to its signature jiro-style ramen, with its rich pork broth and toppings like jiggly pig fat and thick slabs of chashu pork, Yume Wo Katare in Porter Square could hardly be called a safe place for vegetarians. Well, at least until March 30, that is, which marked the debut of the vegetarian ramen pop-up Pop Ramen, the brainchild of Yume Wo Katare manager—and former chemist—Jorgen "Walker" Peterson. "I love the ramen here, but I wanted to do something that Yume Wo Katare didn't do," Peterson says. "I wanted to do something differently, and I know there are some people who can't eat the pork ramen."
For his vegetarian version, Peterson uses mushrooms, kelp, ginger, garlic, and large scoops of red miso for the base, plus the same chewy wheat noodles that you can find in Yume Wo Katare's popular ramen. Toppings include garlic, soft-boiled eggs, nori, bean sprouts, scallions, and chili paste. Of course, if you're not vegetarian, Peterson also has his own succulent version of chashu to add to the mix.
While the inaugural pop-up's 54 tickets were sold out days in advance, you can still get in on part two, which will take place on April 13 (a third pop-up will happen sometime in May). Tickets are $10 each (and an extra buck for chashu pork), and must be purchased in advance on location at Yume Wo Katare.
In the meantime, here's a look behind-the-scenes from Pop Ramen's first go-round.
—by Panicha Imsomboon
$10 (+$1 extra for meat), 11 a.m. – 2 p.m., 1923 Massachusetts Ave., Cambridge, facebook.com/popramencambridge.
---
Behind the Scenes at Pop Ramen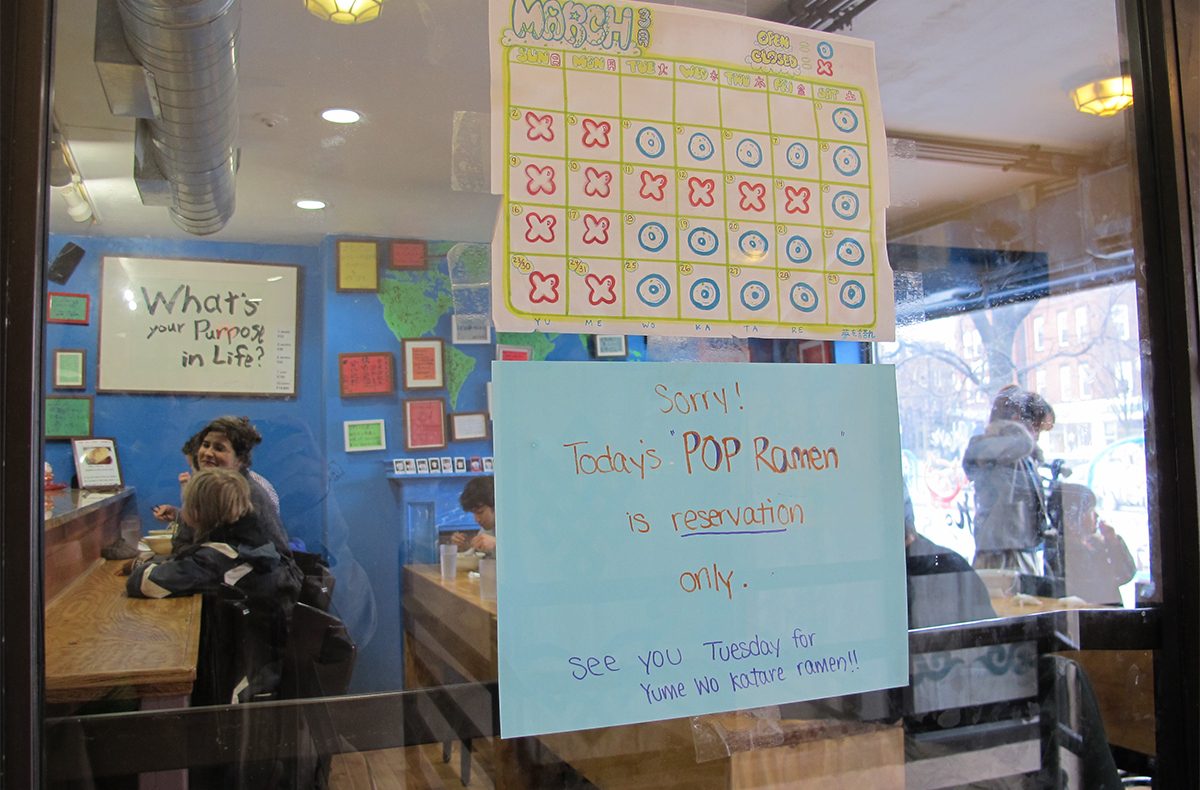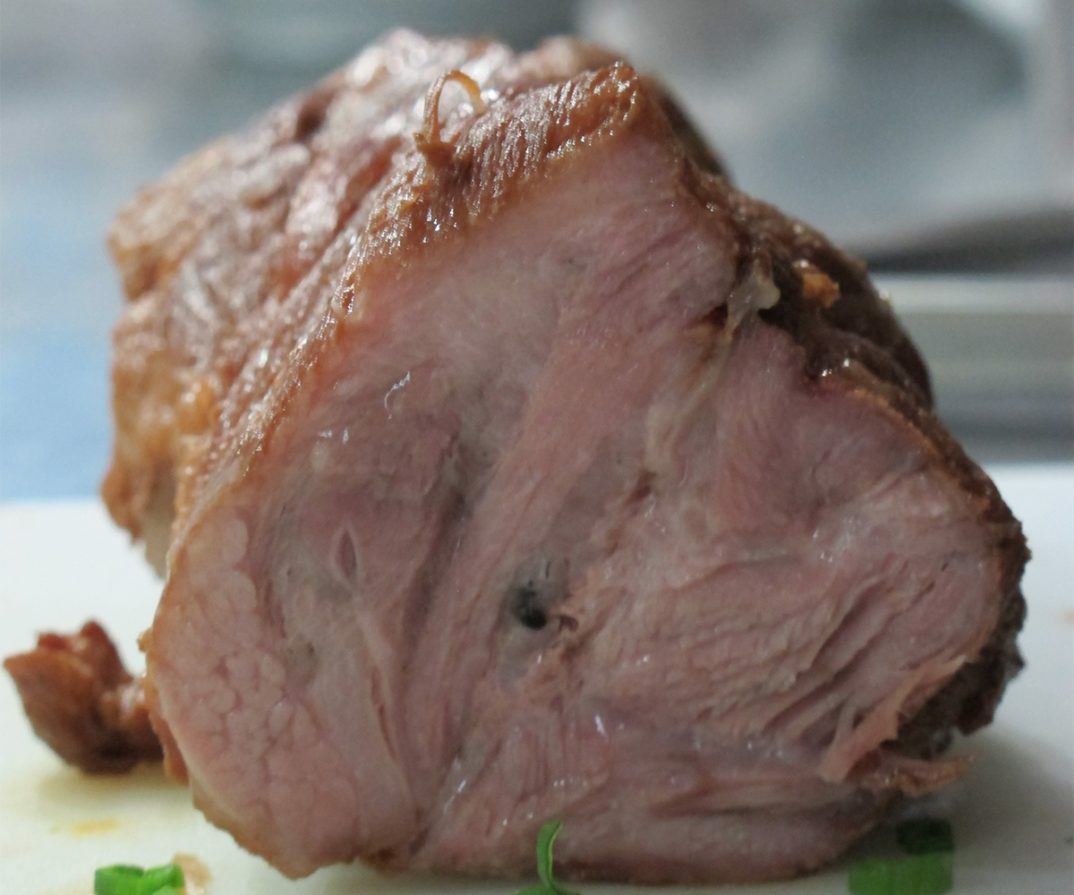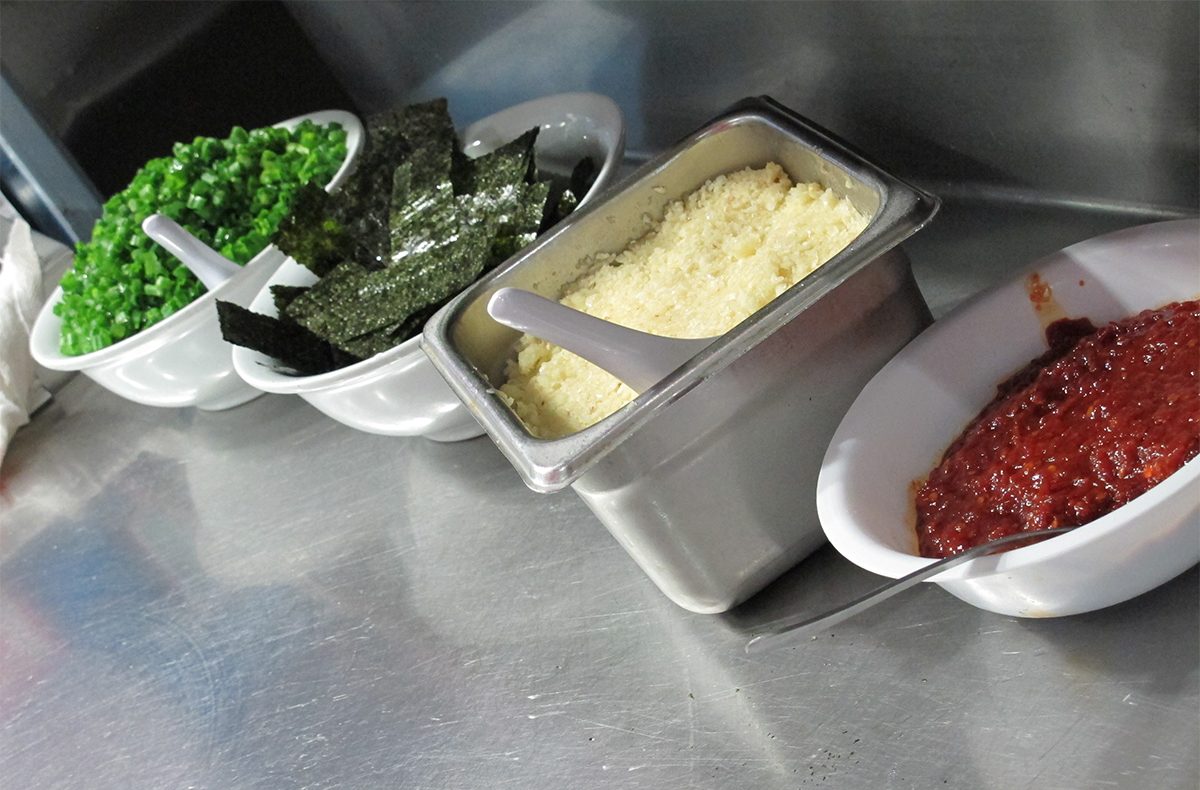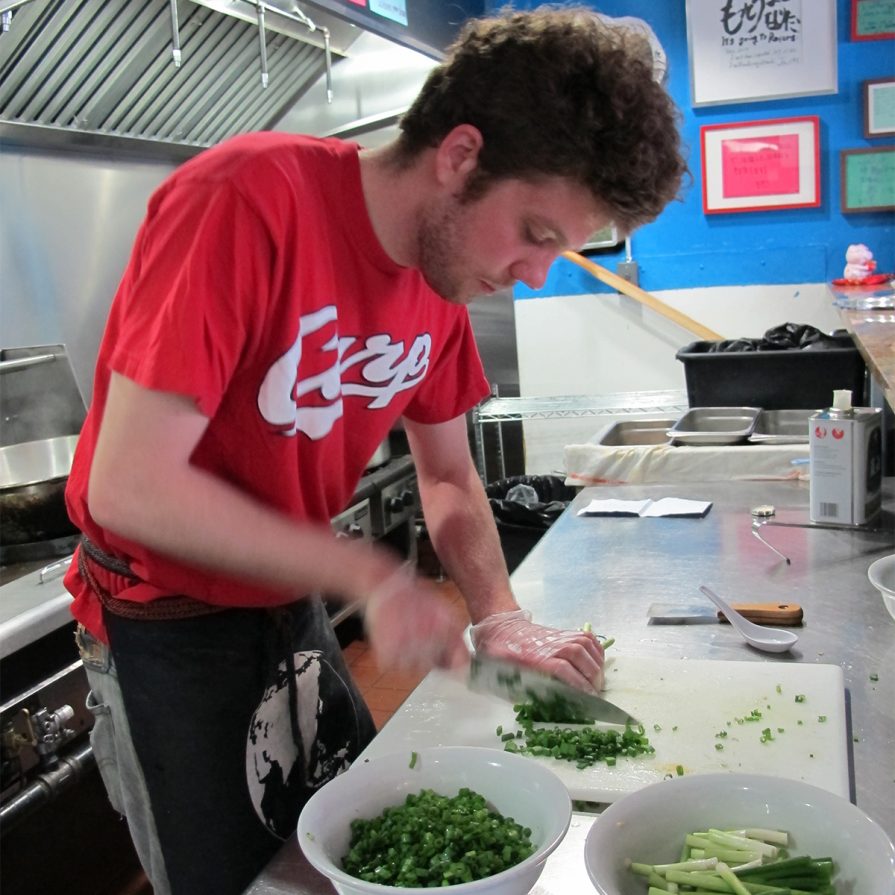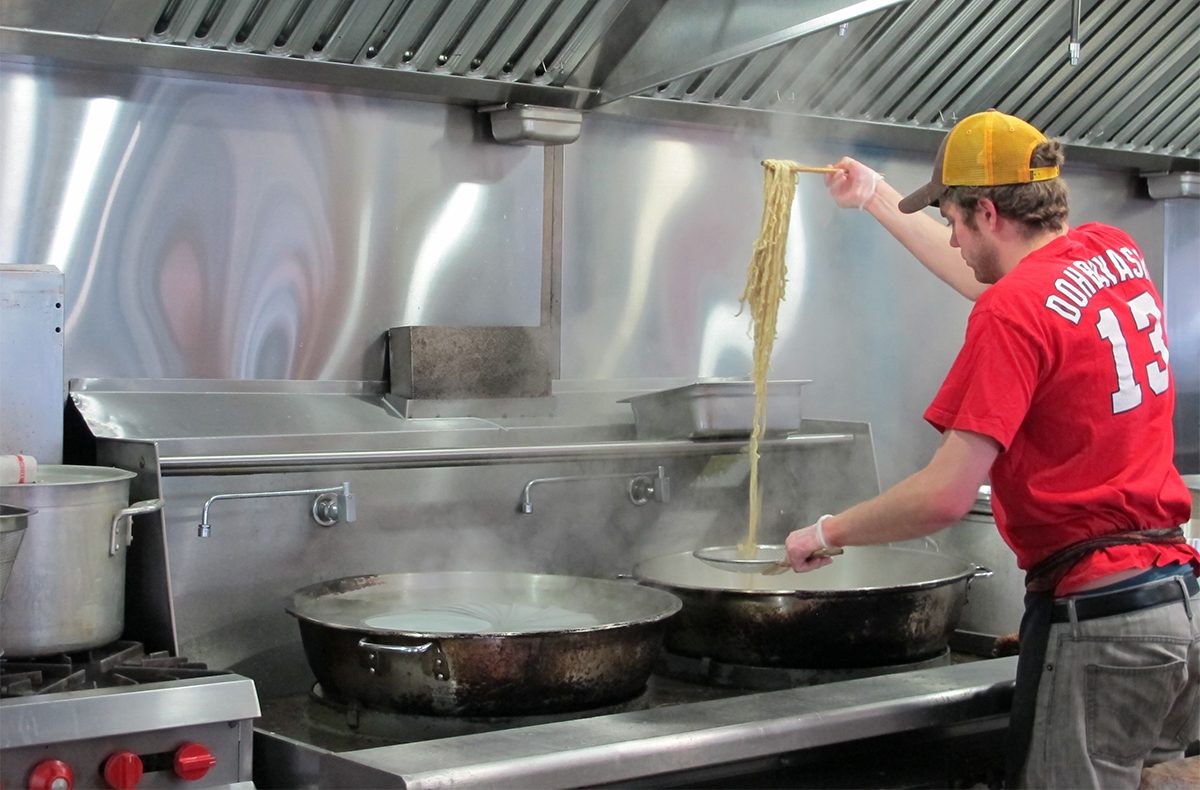 ---