Try These Now: Karl's Sausage Kitchen's Swedish Semlor Rolls
The traditional Swedish cream-filled rolls are a spring delicacy not to be missed. Here's how they're made.
---
Karl's Sausage Kitchen has long been a destination for homesick expats and gourmands seeking authentic German sausages, Northern European charcuterie, and a wide-range of hard-to-find European food imports. Owners Bob and Anita Gokey, now in Peabody (formerly in Saugus), are known for their attentiveness to the North Shore community who often ask for specific delicacies from their respective homelands.
So, when the Swedish population of Greater Boston inquired about semlor—cream-filled, cardamom-spiced wheat buns associated with Lent—the Gokeys worked with SWEA Boston to comply with demand.
"A lot of our customers are Swedish, and this is something they traditionally eat from Christmas until Easter with a bowl of warm milk," says Anita. "About three years ago we just started getting a lot of requests, so I started a dialogue with some our Swedish customers and SWEA Boston, and they were happy to pass along some of their family recipes."
Traditional semla (semlor is the plural) is a dense, semi-sweet wheat roll that has been hollowed out, filled with a mixture of milk and almond paste, and topped with a billowy dollop of whipped cream. The cut-off top serves as a lid, which is then finished off with a generous dusting of powdered sugar.
After sampling baker Jim Zachari's final recipe at Karl's, it's easy to see why the Swedes go mad for them. These rich, cream-filled pastries are only available until Easter, and Karl's typically limits production to a dozen a week, unless otherwise requested (with special orders highly recommended). Here's how he does it.
$4 per bun, Karl's Sausage Kitchen, One Bourbon St., Peabody; info: 978-854-6650 or karlssausage.com.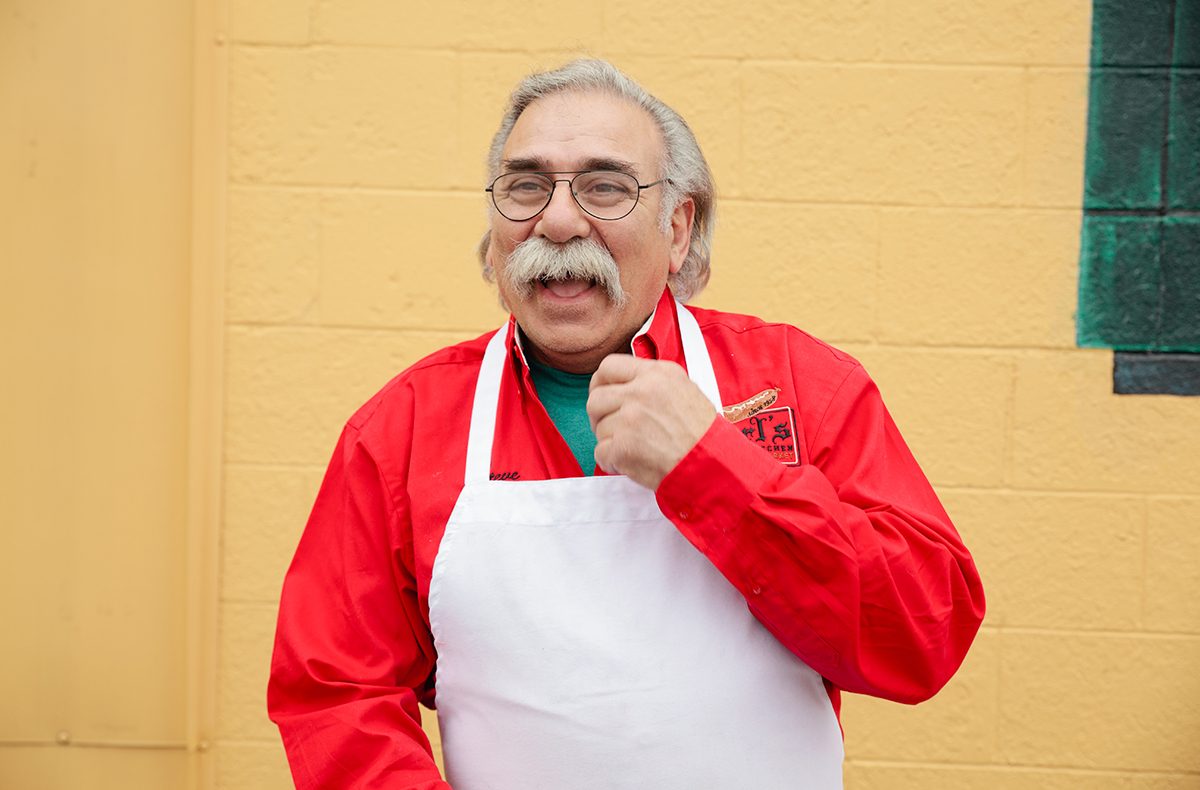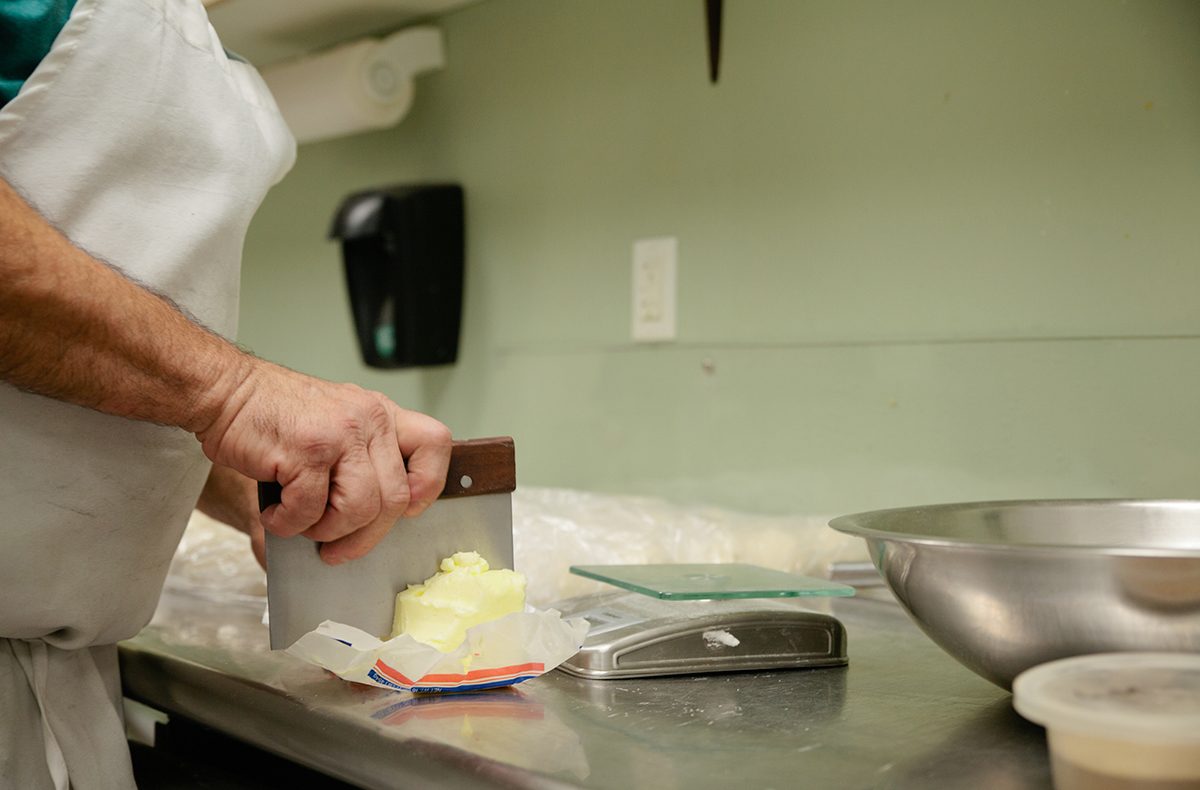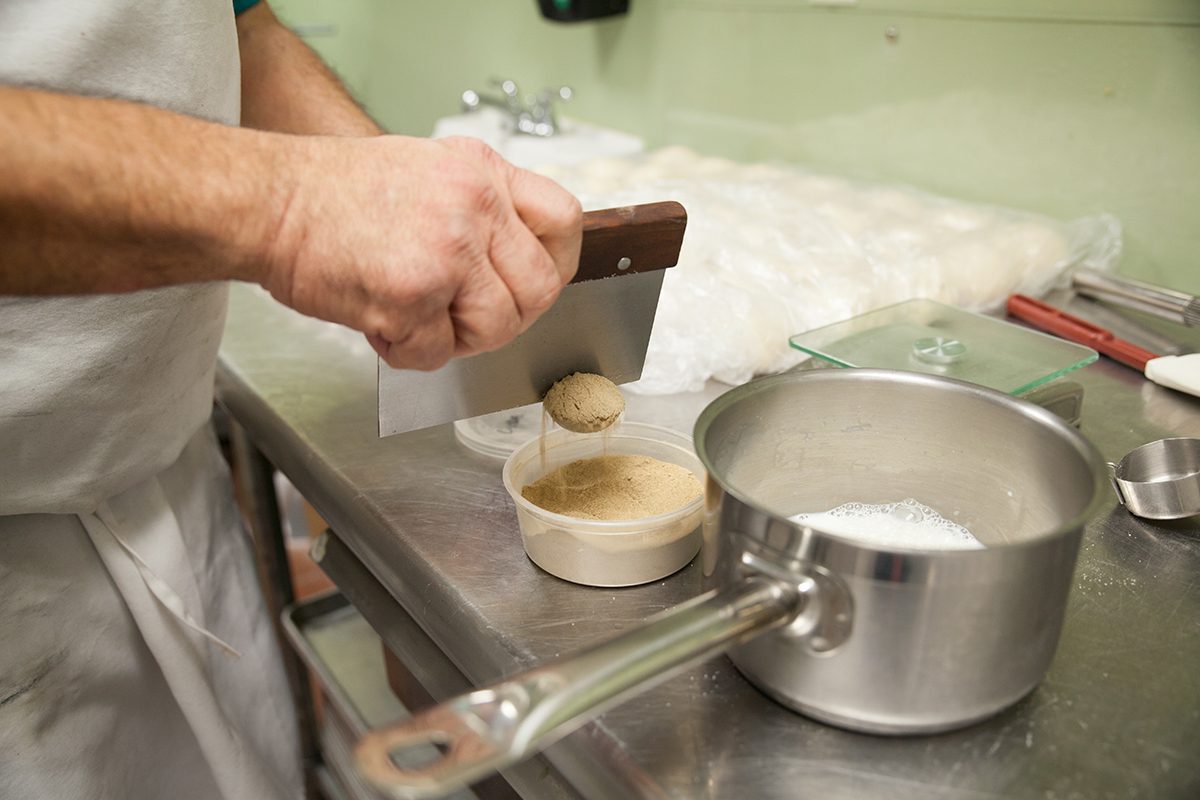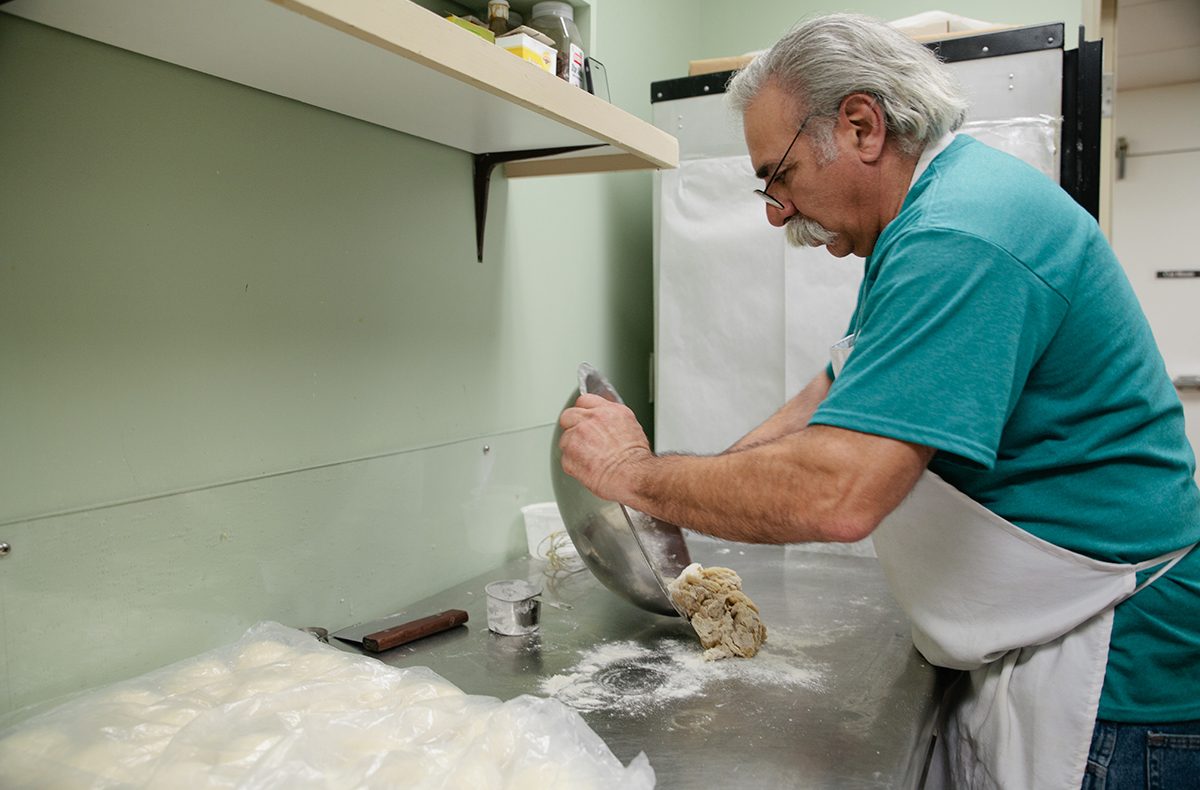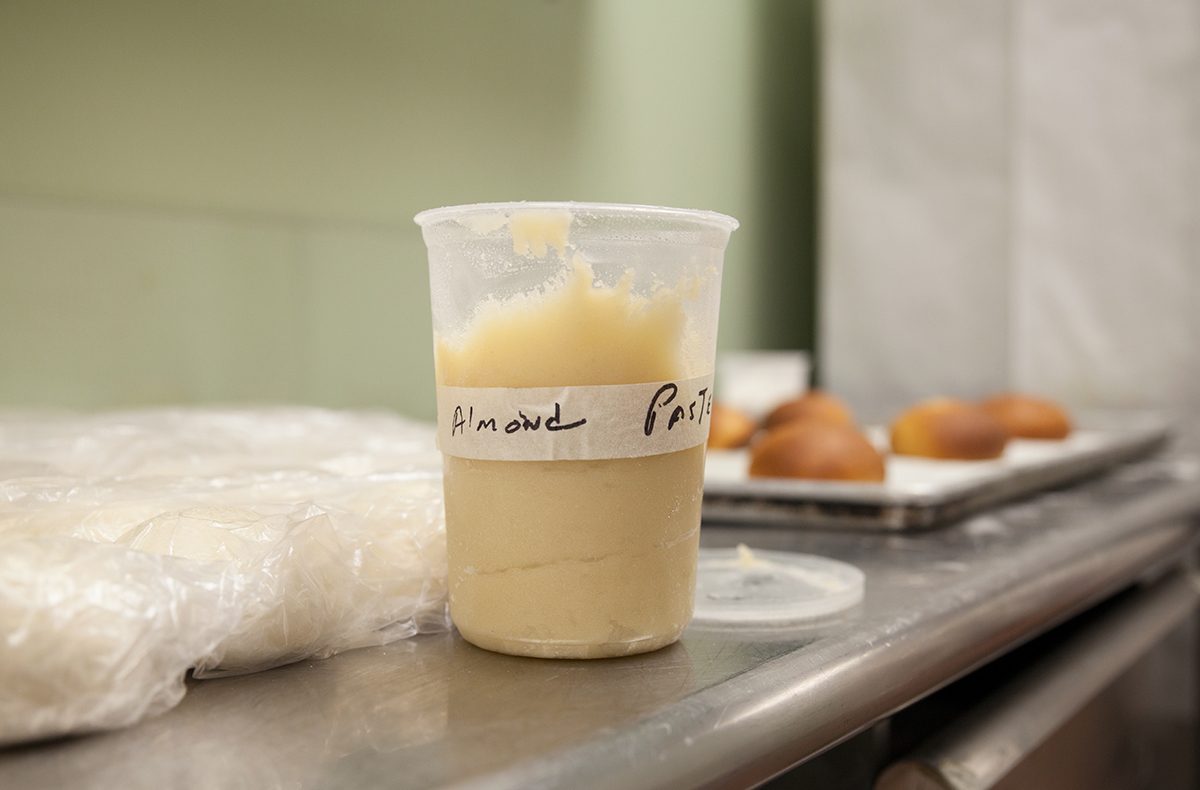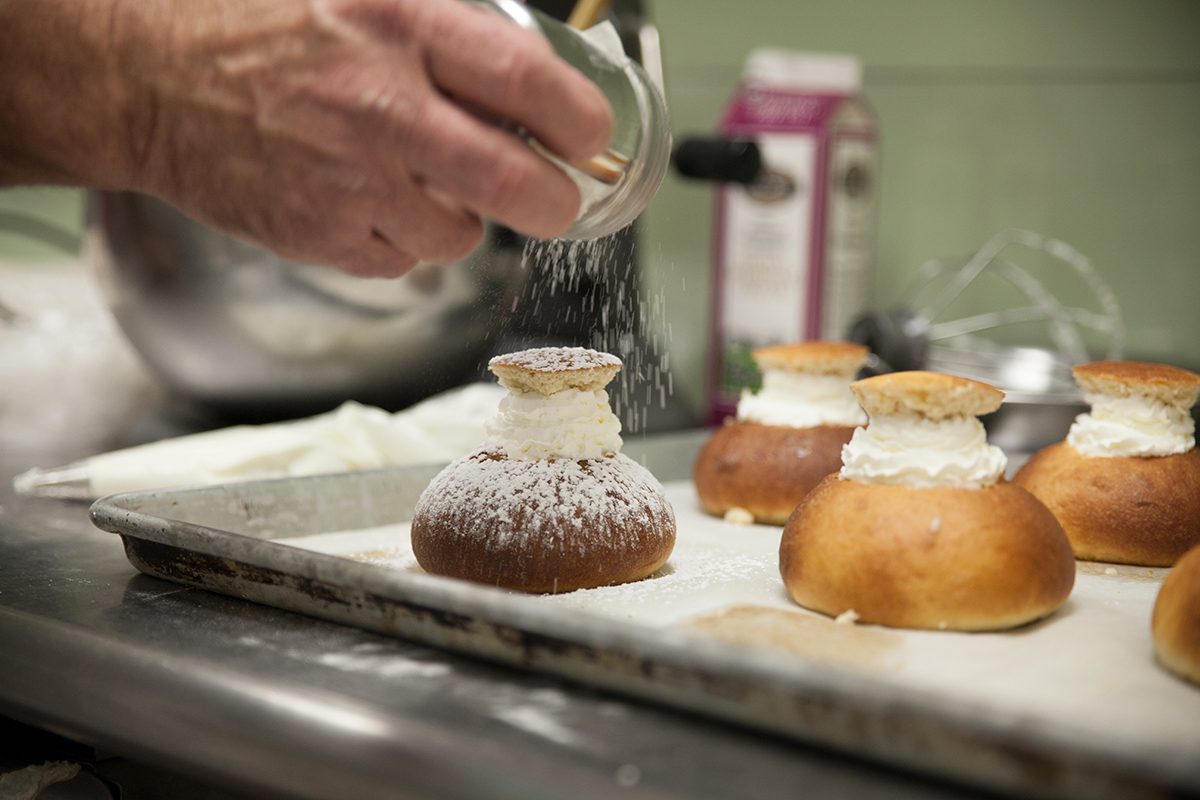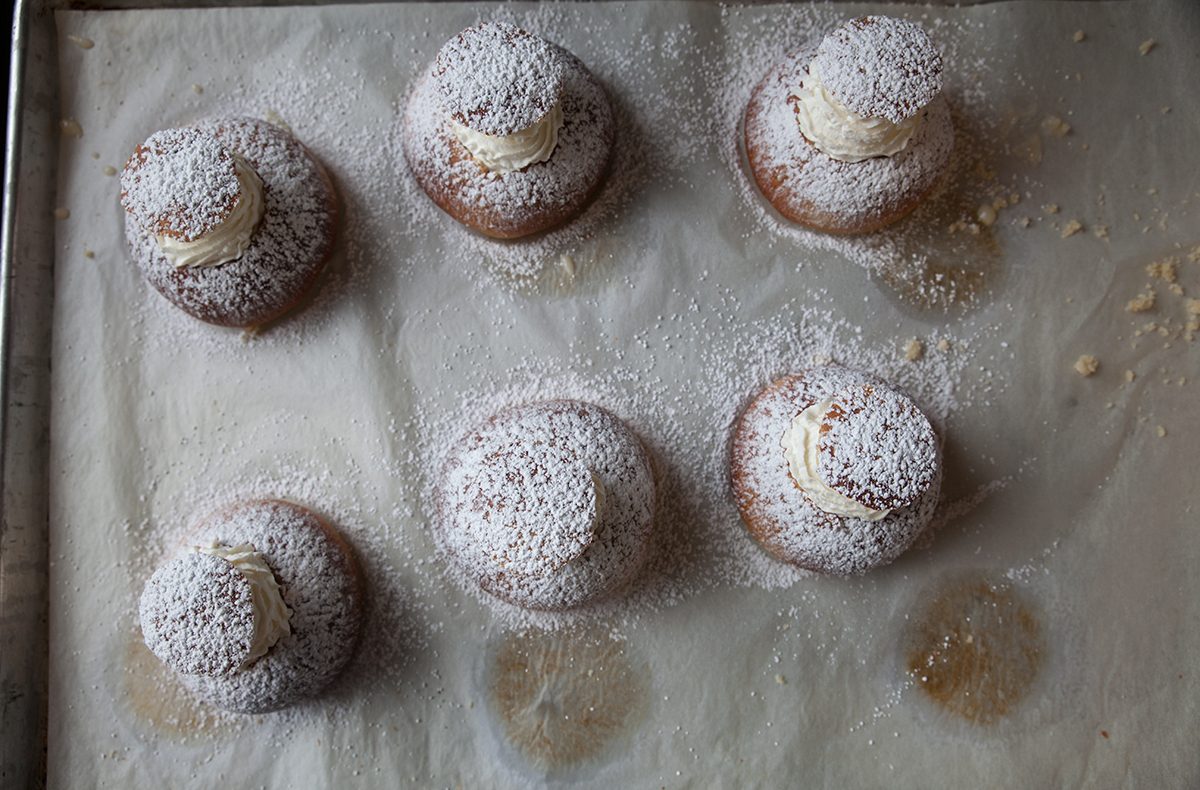 ---