How Aeronaut Brewing Plans to Change Craft Beer Forever
We visited the soon-to-open brewery to see how three MIT graduate students (and one Yalie) are merging science, agriculture, and, of course, beer.
---
Three MIT students (and one Ivy Leaguer) want to change the way we look at craft beer. Try to imagine the adventurous spirit of extreme brewmaster Sam Calagione of Dogfish Head combined with the scientific acumen of wd-50's Wylie Dufresne and the staunch farm-to-table philosophy of Alice Waters. Now add in a year-round farmer's market and the sustainable dogma of a biosphere. Only then can you start to wrap your mind around Aeronaut Brewery, an ambitious project due to open this May in Somerville.
Housed in the former site of the Ames Safety Envelope Company, the sprawling 12,000 square-foot warehouse is a wholly unique venture. The startup is run by cofounders Benjamin Holmes, a computational biology Ph.D. student at MIT, Ronn Friedlander a biotechnology Ph.D. student at MIT, computer scientist Daniel Rassi, and Steve Reilly, a biology Ph.D. student at Yale. The brewery itself, however, only occupies a third of the space. The other part of the Aeronaut project, called the "Food Hub," is dedicated to like-minded companies committed to direct relationships with small growers.
"Fundamentally we're about creating a place where we can produce and bring to bear a bunch of different relationships," says Holmes.
One corner of the industrial space hums with Barismo's teal Probat coffee roaster and owner Jaime VanSchyndel conducting a coffee cupping with some of his newest direct trade beans. Down the hall is Colin Davis, owner of Something Gud, a one-stop farmer's market who deals (and also delivers) in local artisanal products (Taza Chocolate, Iggy's Bread, Carlisle Honey) and organic produce from family farms like Ripley's in Granville and Robinson Farm in Marblehead. Other tenants include Somerville Chocolate, an urban microgreens grower, and three (and potentially even more) other agricultural startups.
"We're subletting with a bunch of like-minded people," says Holmes. "The common thread is people who work directly with farmers to produce cool, quality food and drinks. Everyone in the food space facilitates in some way, directly or indirectly, in the interaction with the farmer or producer and the customer. That might mean they go down to Guatemala and hand-source from a farmer and turn that into a chocolate bar or a bag of roasted coffee beans. We've built a place that combines science and agriculture. That infrastructure is going make it possible for us to do stuff that nobody else can."
By January 2015, Aeronaut hopes to be a fully functional farmer's market and retail outlet that will be open seven days a week. But more importantly, each business intends to utilize each other's products and connections. When Aeronaut hosted a TEDx Talk back in March, Holmes and his business partners purchased 80 pounds of butternut squash from Something Gud, peeled and smoked it at Lord Hobo, and turned it into the base for a German Rauchbier, which they served to attendees.
Barismo, who has moved their entire wholesale operation into Aeronaut, will be providing single-origin beans for several different coffee beers and Holmes says he intends on smoking chocolate and cocoa beans from Somerville Chocolate too add to their imperial stouts and porters.
To make this idealistic concept a reality, the four cofounders combined their life savings (over $200,000) and raised another $300,000. "The amount we put in is what got us off the ground," says Friedlander. "That's what showed people we were serious; that we had a space and were able to afford some equipment. Everyone always says you need a million dollars to start a brewery. They're wrong! You need half of that. But if you don't have a million dollars, you do need a freaking good plan."
Besides the Ames Envelope space, fermenters, a canning line, and an 8-barrel brew system, the money raised bought them the veteran expertise of brewer Mike Labbe who has worked at large-scale breweries like Red Hook, Thomas Hooker, The Tap, and Rapscallion. He's helped develop Aeronaut's core line of beers, including a session IPA (4.2% ABV) called Armadillo, named after the prominent dosage of fruity Amarillo hops. Labbe has also brought a grounding force to the hyper sense of whimsy at Aeronaut, helping to rein in some of the younger brewers' more idiosyncratic ideas, like a beer made entirely from beets.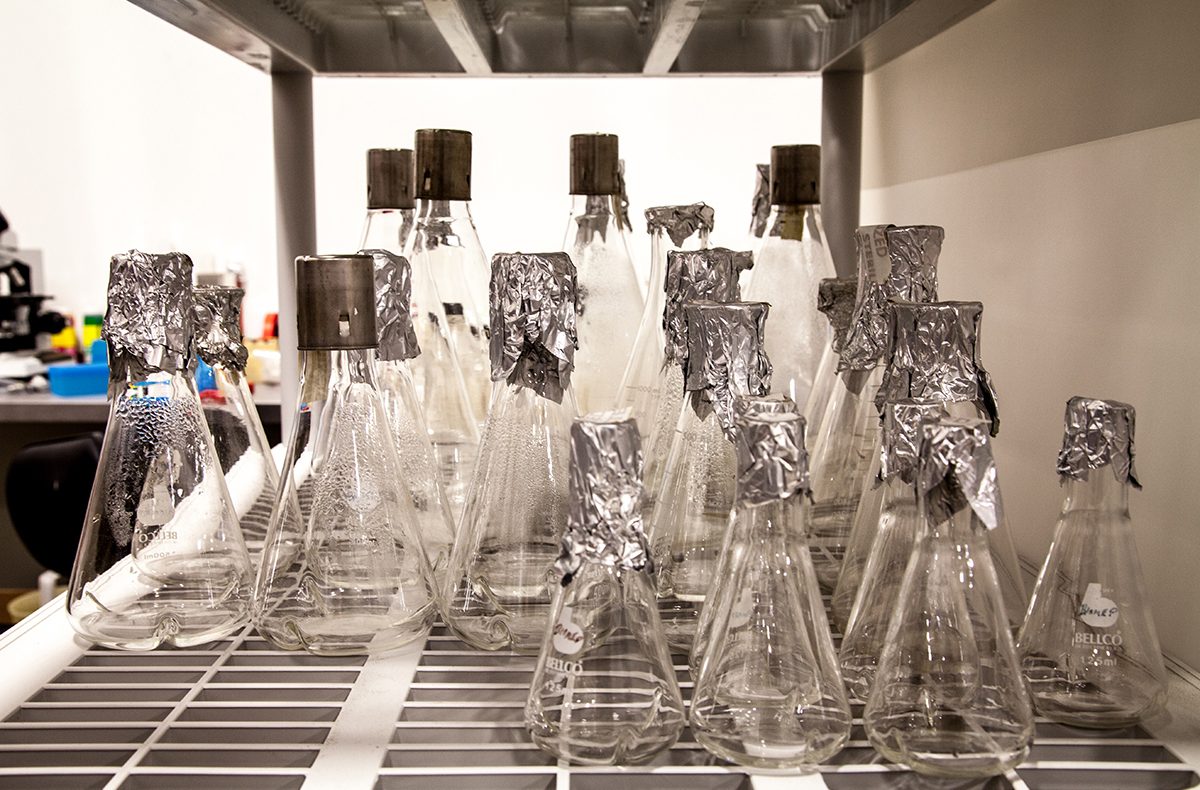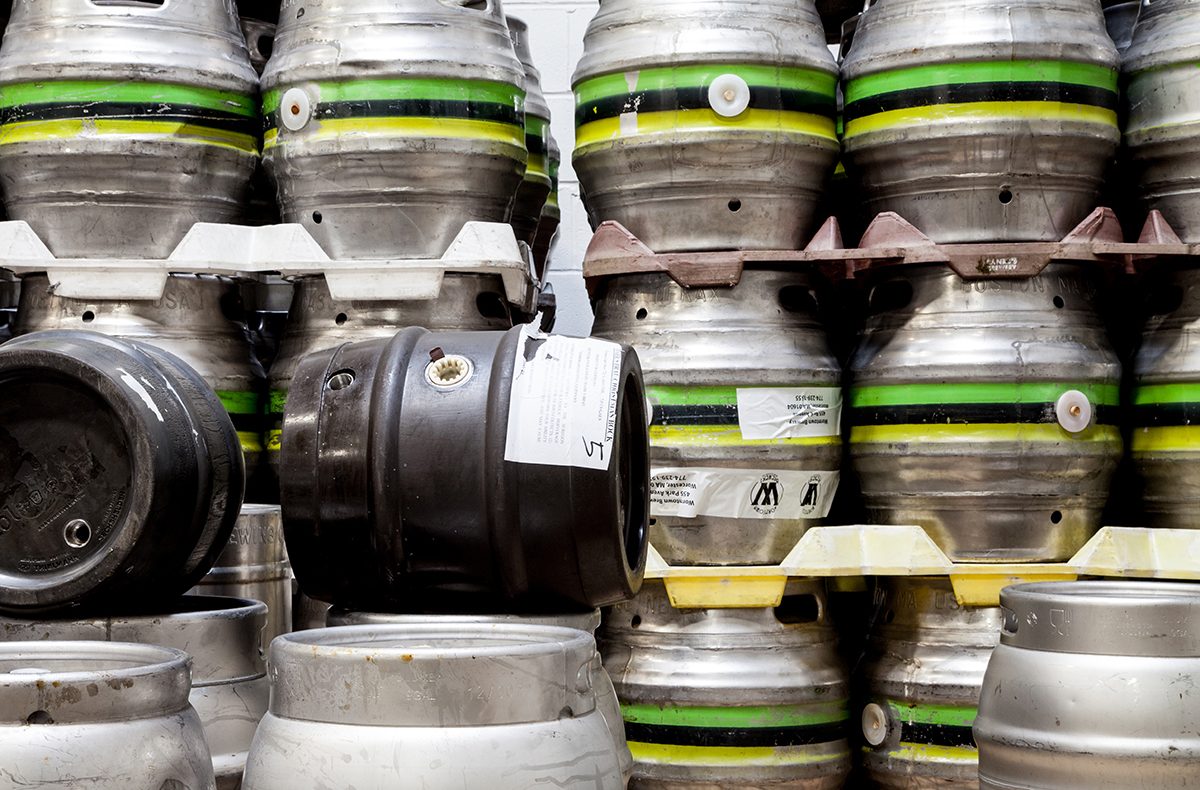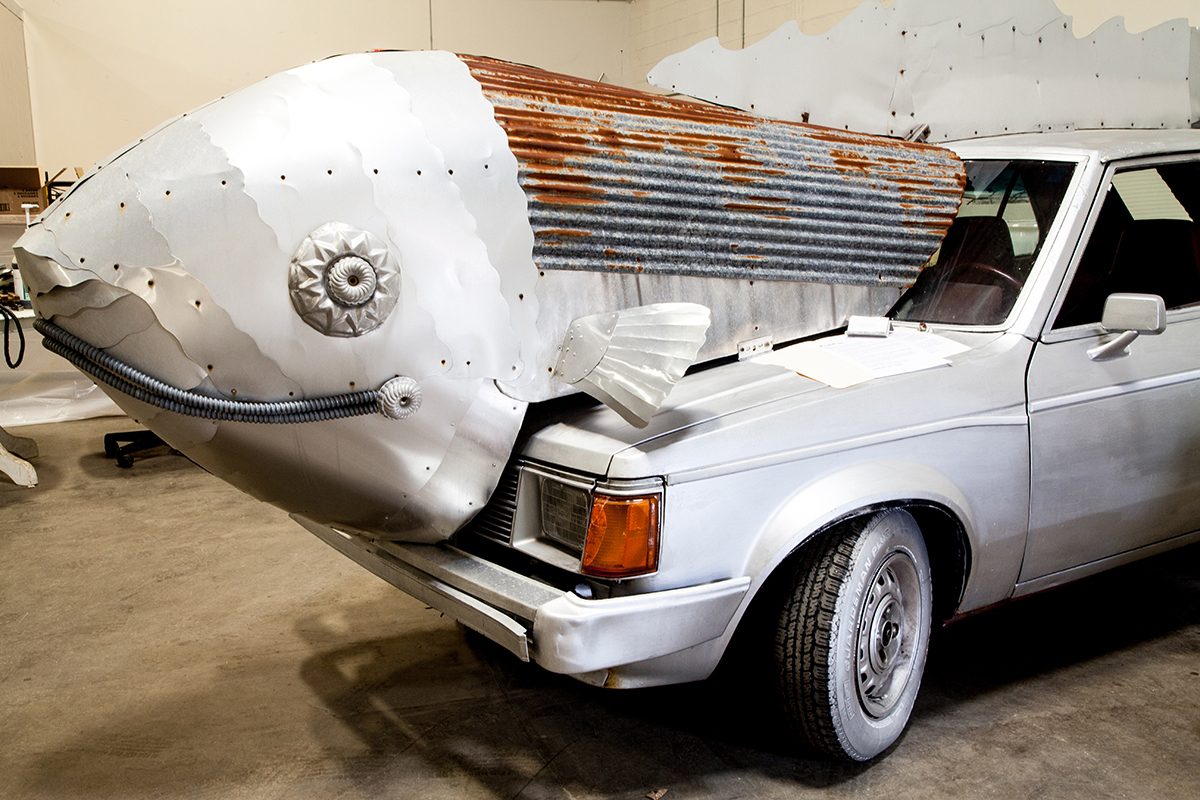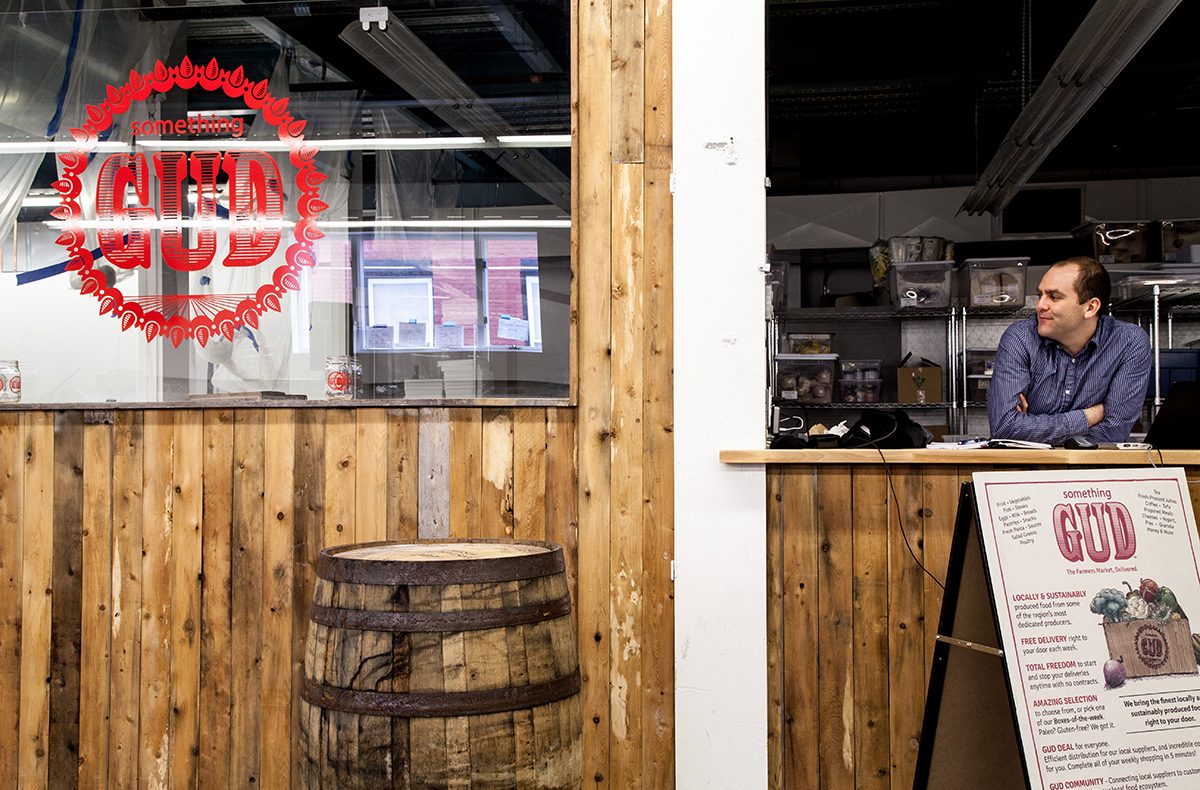 ---
"I was going for something earthy, but the flavor was way off," says Friedlander. "The color was nice and bright at the beginning and then it just turned brown and sludgy. But hey, if you're not getting really bad beer every once in a while, you're not experimenting enough."
Other prototype beers Aeronaut is playing with include a hoppy maple brown ale, brewed exclusively (with no water at all) from maple sap collected at Tufts University. And unlike other breweries, obsessed with shiny stainless steel fermenters and exotic hops, Aeronaut's prize piece of equipment is a Sanyo Autoclave, which is helping them cultivate thousands of different yeast strains for a single-recipe series.
"Essentially all breweries buy yeast strains, which is not a bad idea because they've been cultivated over generations and they give you very specific qualities," says Friedlander. "But just the other day we made a beer with two different yeasts and you would not even know they were the same beer. So, one idea we're throwing around is brewing the same recipe with several different yeast strains that we've cultivated here at the brewery. Another idea is really showcasing the impact of terroir on hops. We want to take a single variety like Cascade and purchase some from Four Star Farms in Massachusetts, some from out west, and some that are grown in Wisconsin, and make a single-hop beer all from different origins."
For their debut launch in May, Aeronaut will limit availability to growler fills, in-house sampling, and taps at a select number of bars and restaurants. Sometime later in the summer Holmes expects to up production levels for canning and a more extensive on-premise presence. To accommodate tours and tastings, they have 14 available parking spots for visitors and they're working with the city on adding a Hubway rack directly in front of the brewery.
"The more we focus on the taproom, the easier it is and the more fun it is to do experimental beers that we just put on tap and see what our regulars think," says Holmes. "We'll get immediate feedback from the community without having to push it out to the public through a distributor. You have to think about it this way, we make inventive ales and lagers driven by directly sourced ingredients. We're trying to take traditional styles and make them more modern. But we also want to do some totally different things; things that aren't in any style guide at all."
14 Tyler St., Somerville; aeronautbrewing.com.
---