Get to Know the Man Behind The Coffee Trike
How a former Aussie jazz singer turned a coffee obsession into a mobile, 600-pound cafe.
---
For almost two years, The Coffee Trike has been waking harried South Station commuters and drowsy SoWa Market shoppers with fresh-pulled espresso from its unique, tri-wheeled rig. But the project, the brainchild of Alessandro "San" Bellino, has been over a decade in the making. During his time at Berklee College of Music, Bellino—who once made a living as a jazz singer in his native Australia—would subsidize his income with barista gigs at brick-and-mortar shops including Flat Black Coffee in Dorchester and Ride Studio Café in Lexington. "I have two music degrees," Bellino says. "At some point, it just lost its [appeal] and I decided to do something else. I've always liked coffee shops, so I started to take it a bit more seriously."
Once he decided to open his own venture, Bellino spent more than a year looking for real estate in Cambridge and Boston, but became intrigued by the emerging food truck scene. He dedicated another year to researching potential vehicles online, eventually settling on an industrial transport trike from Work Cycles, a company from Amsterdam.
"That trike is so heavy duty and perfect for the application," says Bellino. "I'm not really sure how it all lined up so perfectly."
The Bakfiets en Meer, roughly translated as "cargo bike and more," took more than seven months to build and transport from Amsterdam, but even then, Bellino's project was far from complete. To add touches like shelves, awnings, a counter, and a menu board, Bellino had to find an innovative woodworker, which he found in artist and sculptor Nick Doriss. "The newest version of the trike is very different than how it was in the very beginning," says Bellino. "I needed all these things to be constructed to make it functional. Luckily, I found Nick Doriss on K Street in Southie."
The trike has continually evolved since then; this year, it includes a new double-handled espresso machine to boost productivity, a canopy extension for more shade, a modified ledge for additional counter space, and even solar panels to charge cell phones and the trike's point-of-sale system.
---
A Day in Life of The Coffee Trike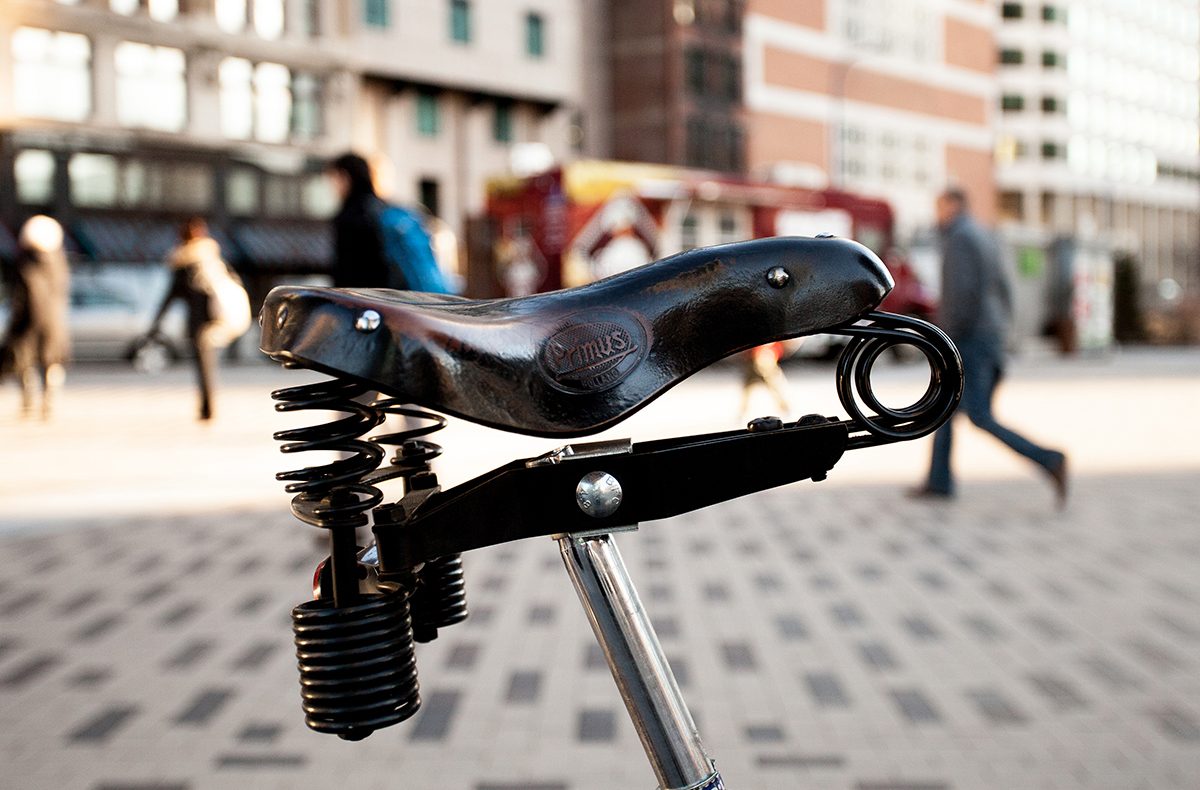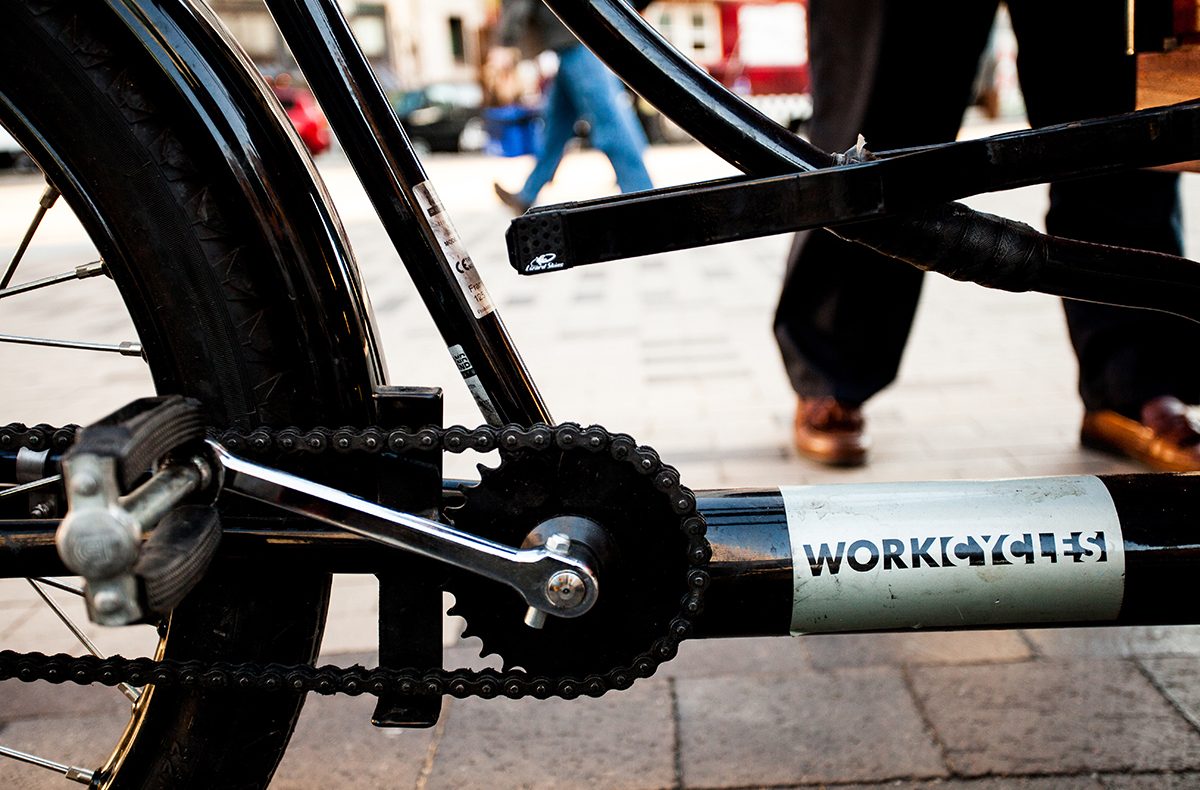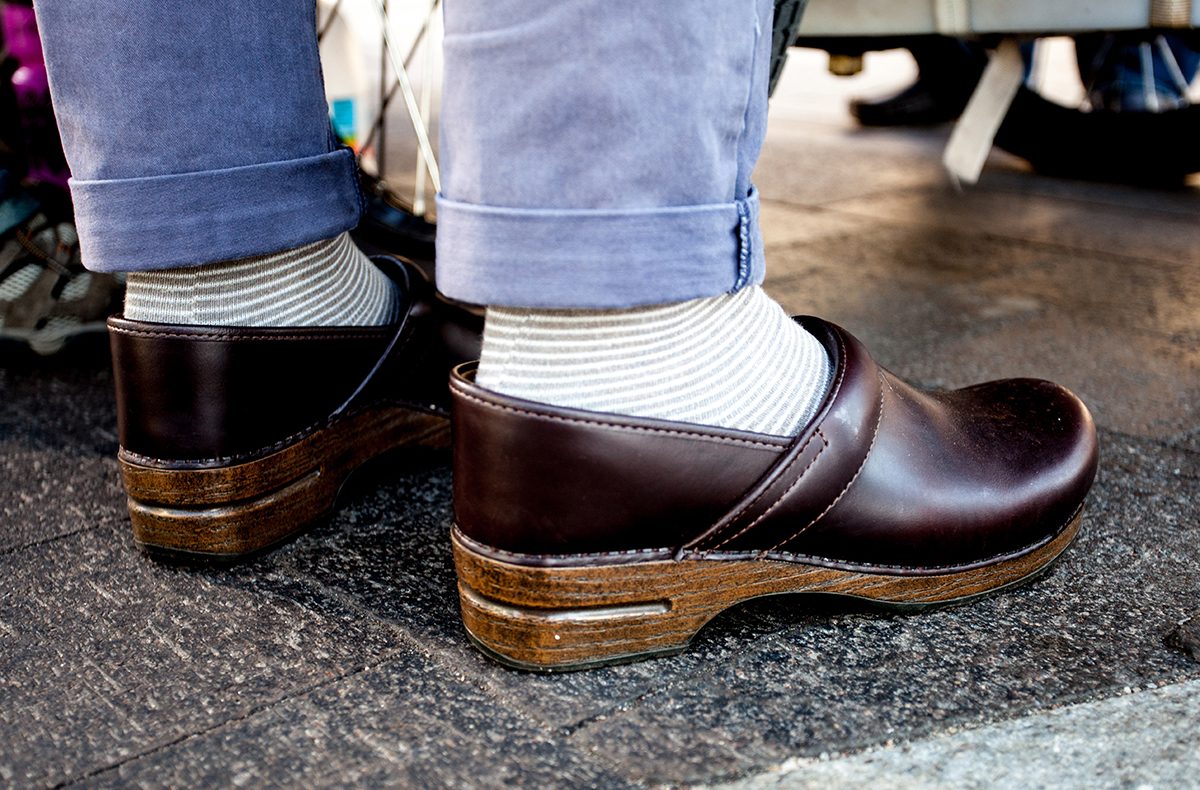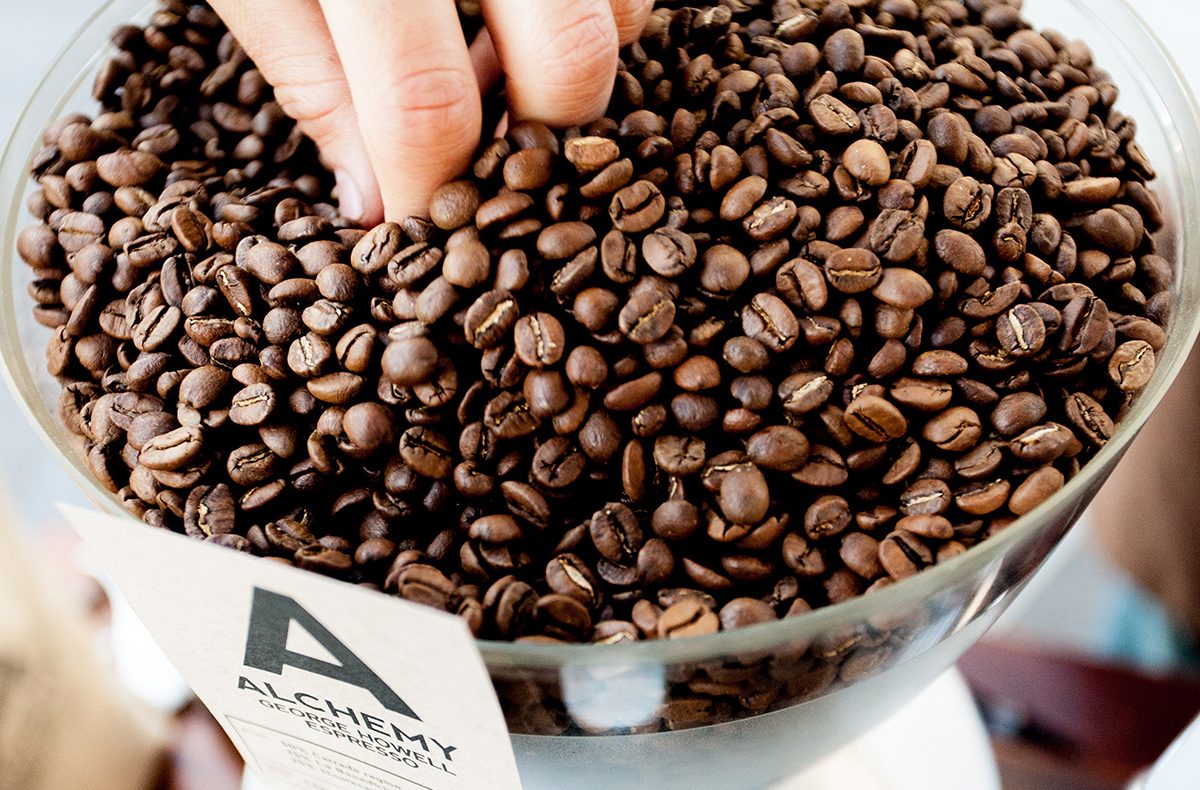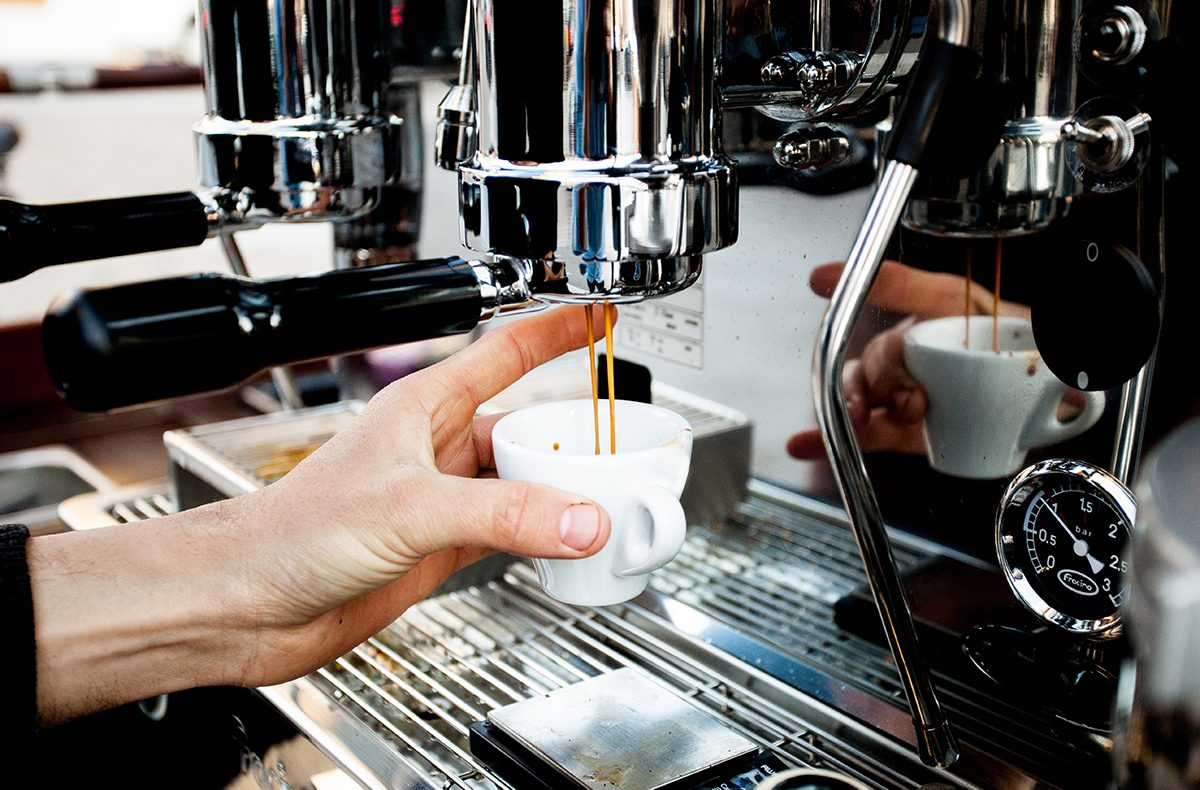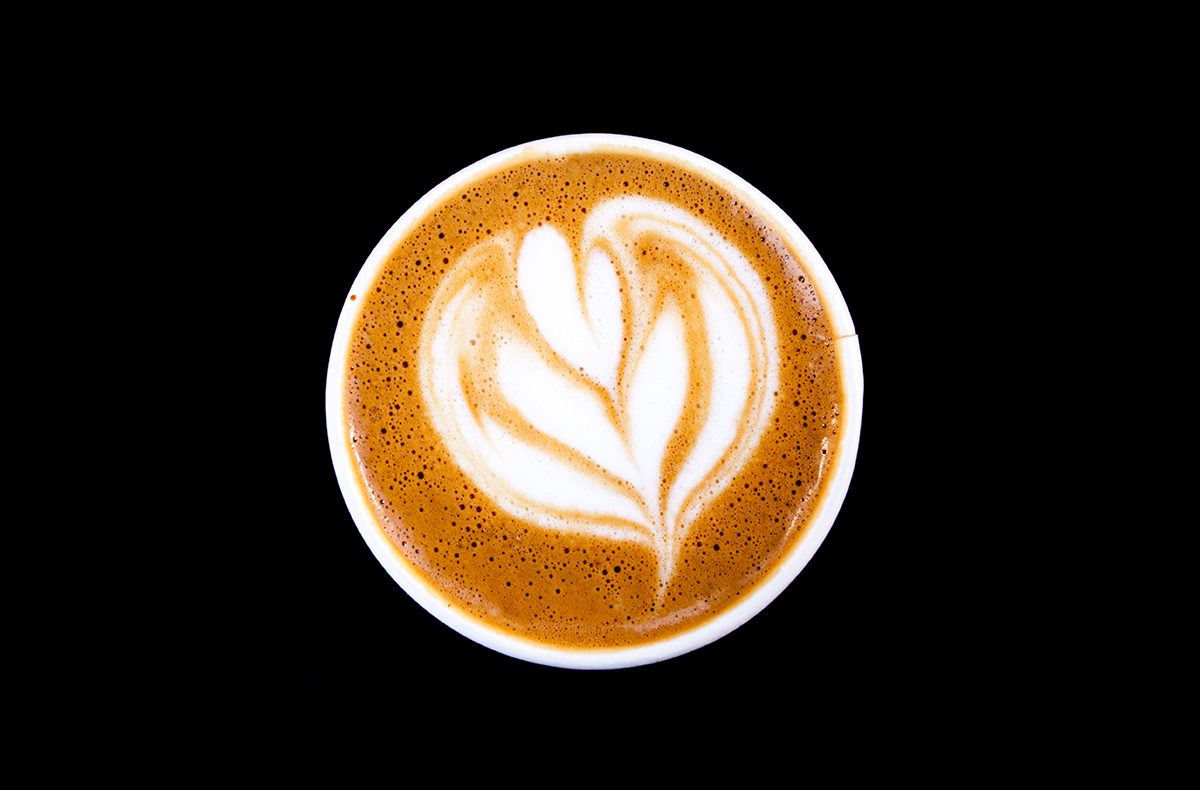 ---
How do you wield 600 pounds of metal, mahogany, and stainless steel espresso equipment? "It's taxing on your body," Bellino says. The espresso machine itself weighs 130 pounds, and Bellino carts around nine gallons of water and milk, plus a 50-pound grinder. "The actual trike itself is heavy because it's made of mahogany," Bellino says. "It's not fun."
The entire apparatus is so cumbersome that it once emerged unscathed in a hit-and-run in front of the Christian Science Center. "I had one guy who crossed in front of me in a bike lane for no good reason," says Bellino. "After we slammed into each other, he got out and profusely apologized and then just sped off. Fortunately, nothing happened to the trike. It's so heavy, I just sort of bounced right off it. It dented his car, but the trike was fine."
The Coffee Trike began serving in Dewey Square in the winter of 2012, where Bellino has set up shop ever since. He says that over 90 percent of his customers—and there are many—are regulars who visit his trike multiple times a day. He's even trained his clientele to follow his Twitter feed where he updates his rotating selection of George Howell, Barrington, Barismo, and Gracenote coffee beans.
"I try to support local businesses as much as possible," says Bellino. "When you come to Boston, you should be trying some of the local roasters. One of the most successful days I ever had was when I had Gracenote Tchembe coffee on the trike. It was my birthday, so I decided to pour my favorite espresso. It's a super-intense, Ethiopian natural-processed coffee. I felt like after that people's minds were blown. It's like drinking strawberry cake. Now they can't get enough of it. Every time I tweet that I have Tchembe, I'll sell almost 10 pounds of coffee."
Bellino's success has drawn plenty of attention around the country, with admirers and imitators audacious enough to even ask for advice. "I get a lot of emails from people who want to set up coffee trikes," says Bellino. "They think it's going to be really easy. They'll ask me a bunch of questions and I think what I have to say is really valuable, because it's hard. At the beginning, I bought stuff I didn't need. Now? I've probably put in $20,000 just screwing around."
So, what's next for The Coffee Trike? Bellino has finally broken down and hired some part-time help so he can take off at least one day a week. He's also thinking of opening a storefront and eventually abandoning his spot on Dewey.
"If I do anything, it would definitely be a shop," says Bellino. "That may be a reality sooner than later, but I'm going to keep the trike forever. My children and my children's children will have this trike. I'm just kidding. They better not."
---