Five Reasons to Make Merrill & Co. Your Summer Watering Hole
Slushies, sherry, and the smell of roasted oysters on an open patio.
---
The sister restaurant to JM Curley and its intimate 20-seat steakhouse in back, Merrill & Co. has come on the scene this spring specializing in a whole new style of laid-back comfort food. Merging the high-concept cocktail philosophy of bar director Kevin Mabry, the raucous ambience of JM Curley, and the pedigree of chef Jason Cheek, Merrill & Co. has helped establish the South End as the new it place for both casual tipplers and discriminating bon vivants.
Cheek, an alum of KO Prime and Toro, has combined farm-to-table sensibilities, indulgent Southern fare, and the freshest possible New England seafood to create a menu that's like a Russian nesting doll of culinary influences. Partnered with Mabry's selection of classic cocktails, craft IPAs, and even anachronistic soda fountain specialities (an egg cream, anyone?), the singular concept at Merrill & Co. falls somewhere between Charleston's hearty charm and a boisterous, beer-swilling seafood shack. With the level of skill on display, Merrill & Co. is certainly equipped to dazzle in any sort of weather, but with its sprawling outdoor patio and the youthful perspective of its chef and bar manager, it's guaranteed to wow this summer.
Here are five reasons why Merrill & Co. should be your go-to, warm weather watering hole:
1. Sherry and Sherry Cocktails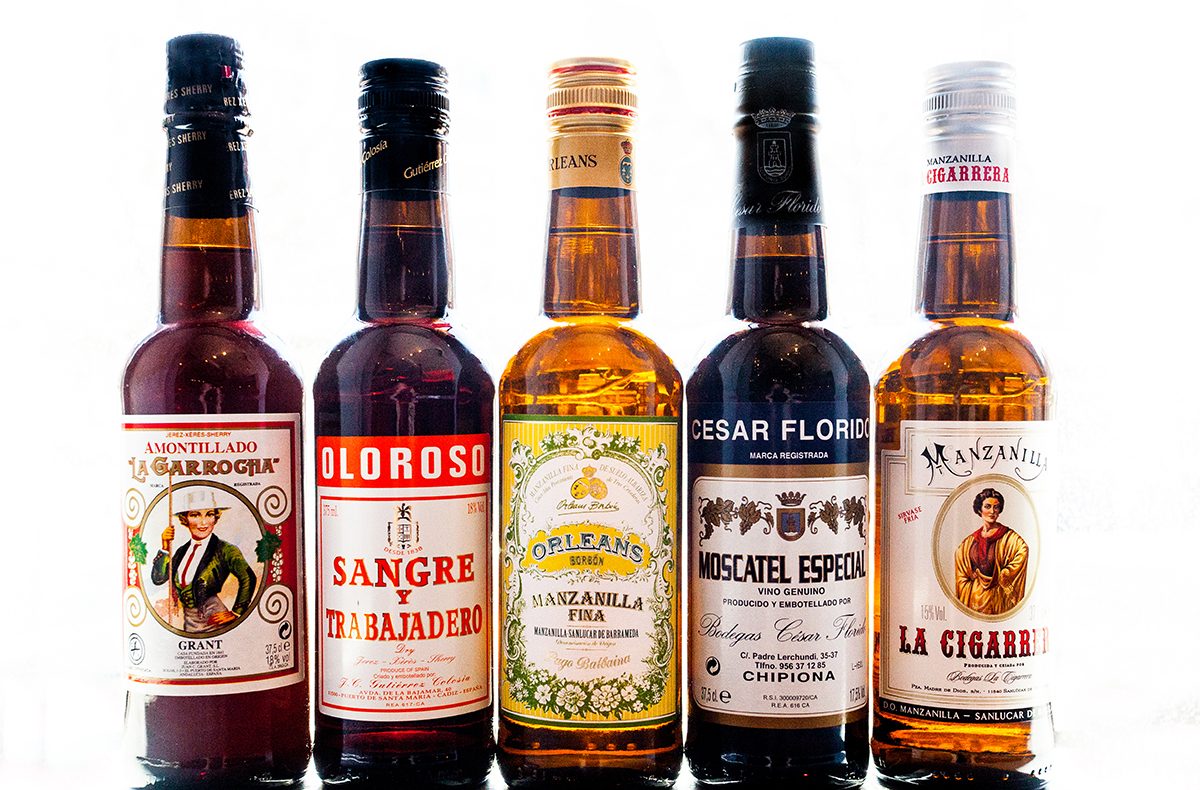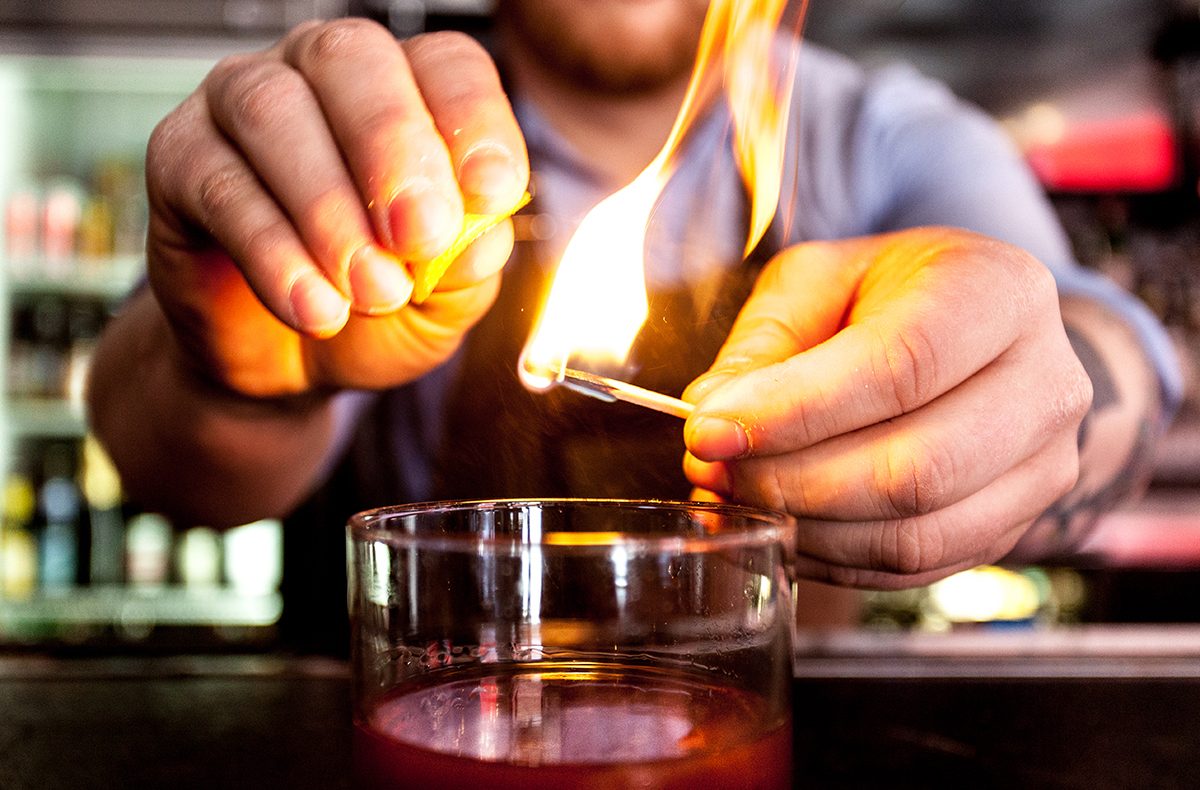 Even though sherry has increasingly become a favorite among hip sommeliers and drinkers in-the-know, it still suffers from decades of negative connotations. Unlike dry rosé—which shucked its associations with sweet, white zinfandel— sherry has yet to infiltrate wine lists en masse or benefit from the same type of public resurgence. Fortunately, Boston has found its sherry champion in beverage director Kevin Mabry, who maintains a list of up to 20 varieties, most of which are also components in his cocktail programs at both Merrill & Co. and JM Curley.
"Before we opened the door, people knew we were going to have a sherry program and they were emphatically thanking me," Mabry says. "There are some places in town that do a really good job with it, but no one has the breadth of options available on our menu. We're really pushing it with our servers so sherry is a natural tableside conversation."
For years, one of JM Curley's most popular drinks was its Rebujito (sherry and lemon lime soda) with house-made lemongrass soda. But Mabry has gone much further on his latest menu, subbing in Oloroso sherry for sweet vermouth in his version of an early Manhattan (Two Stones) and using fino sherry to add nutty undertones to his Chipiona, a riff on a classic gin martini. The Battle Over Dutch, another sherry-based cocktail, combines Kronan Swedish Punsch, crème de cacao, and Lustau East India sherry, and there are several more concoctions currently in the works for Merrill & Co.'s new summer menu.
In its myriad applications, Mabry's sherry predilection pairs perfectly with chef Jason Cheeks' mixture of fresh New England seafood and the fried Southern fare that taps into his North Carolina roots. "Too often when people hear sherry, that think about that sweet stuff that grandma used to drink from a big jug. We try to tear down those barriers by treating it like any other wine. It works perfectly with the New England seafood theme and the comfort food Cheek does so well," Mabry says. "The salinity and dryness of those finos works great with fish or oysters and the amontillados and the Olorosos are awesome with anything richer or more expressive."
2. Oyster Roasts
There's been no patio weather in sight, but that hasn't stopped Merrill's sun-starved denizens from taking advantage of its impressive outdoor setup. Mabry has already sold through half his summer allocation of rosé (even magnums), and Jason Cheek is now starting to implement his plans for al fresco oyster roasts. "In Carolina, they roast oysters because they are so big and it's the easiest way to pop them open," Cheek says. "They're the size of your fist, so you have to use a claw hammer otherwise. Also, by cooking them, you wind up with several different aspects: you have a light, briny, semi-cold oyster and this hot, sweet liquor to wash it down with. It's the same blueprint as a really good oyster stew."
Cheek shies away from smaller, brinier oysters since they tend to overcook and dry out. Instead he use larger varieties like Island Creeks and Hama Hamas, which he dresses with fresh herbs, pickled mustard seeds, uni, and his house-made hot sauce. As temperatures rise and demand for his steamed oysters picks up, Cheek anticipates firing up an outdoor grill and cooking them by the bushel to keep up with demand. But in the meantime, he roasts them in Merrill & Co.'s 700-degree brick oven on top of a salt pack loaded with coriander, fennel seed, and Old Bay.
"If it's going to be a hot oyster, I feel like the salt pack is a really great way to create some nice aromatics," Cheek says. "Also, it's a great way to keep them warm throughout a meal. It definitely enhances the overall experience because you can smell that Old Bay as it hits the table and the aromatics complement all the components we add on top of the oysters."
3. House-Made Sauces and Brines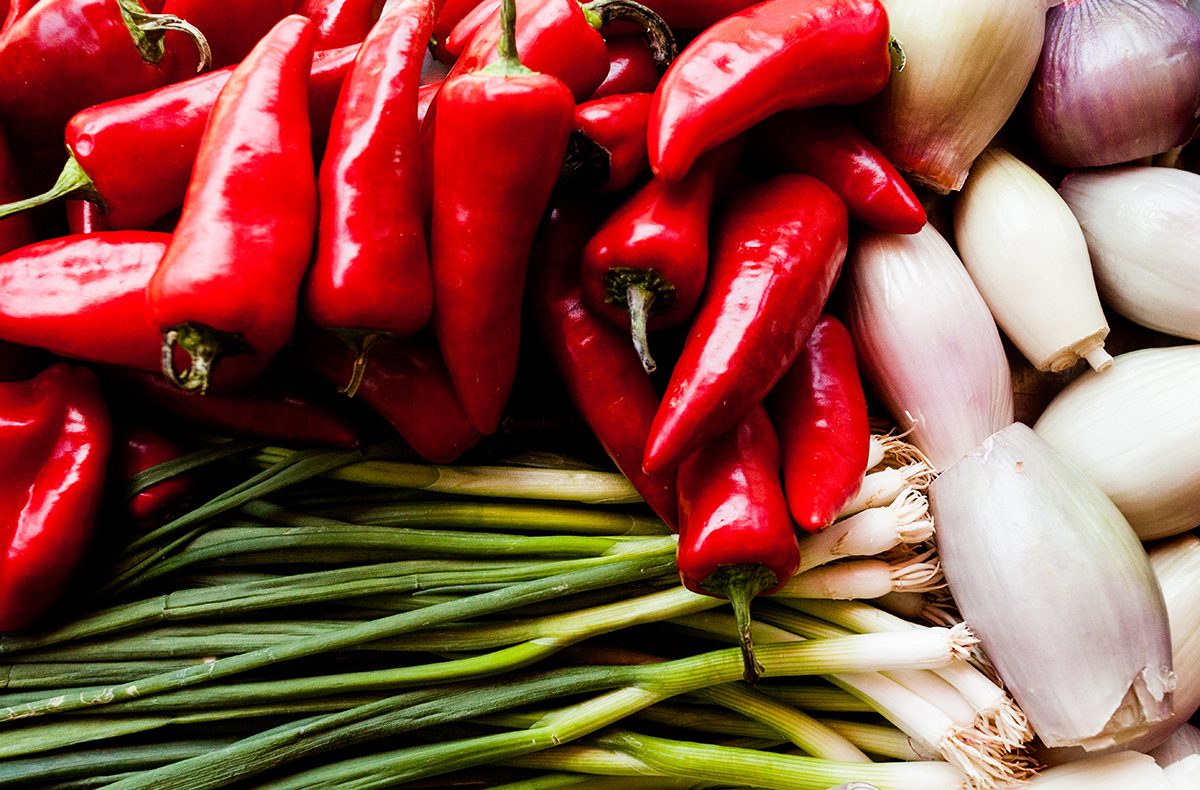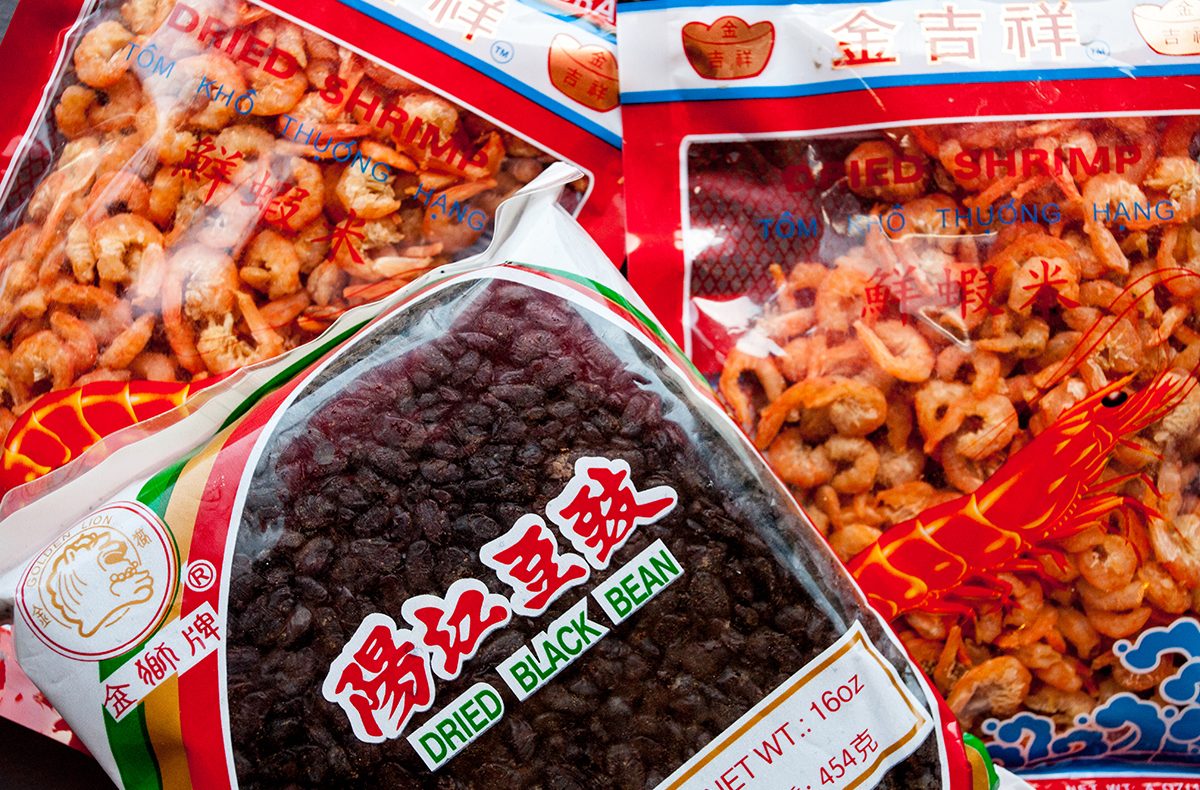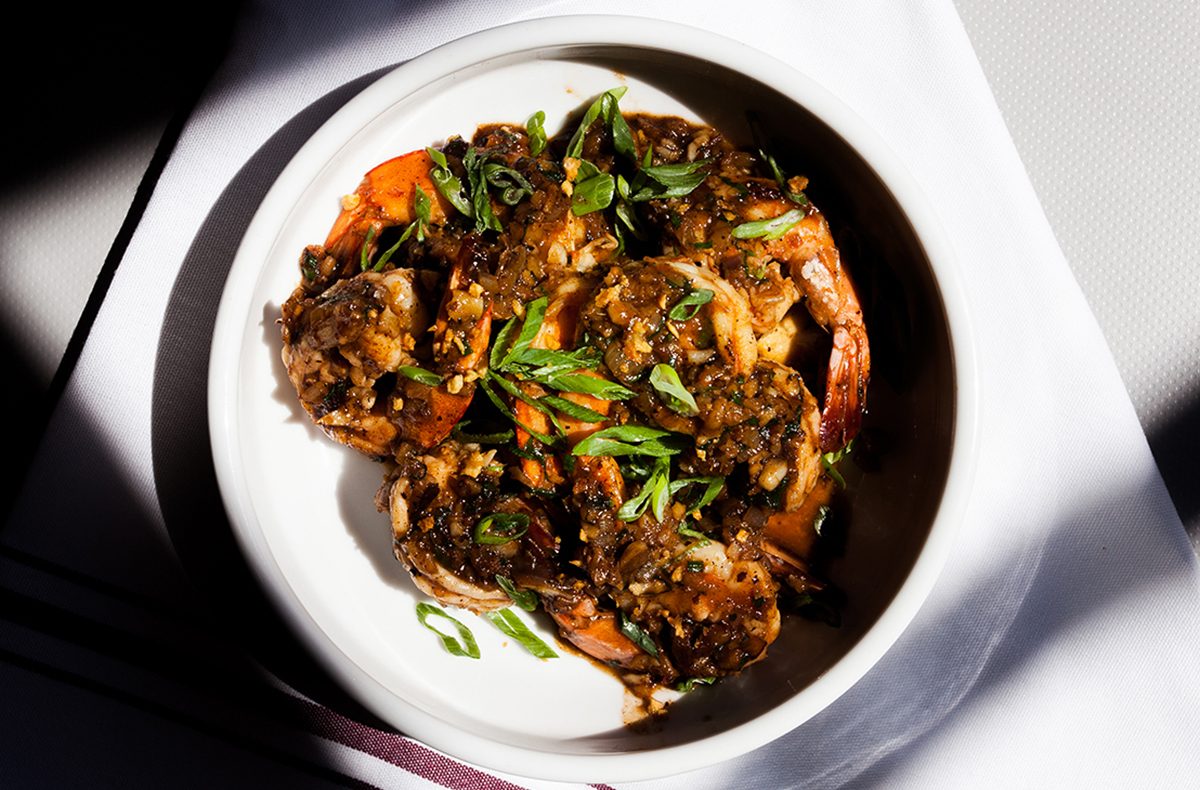 The blackened octopus tentacles, the massive tiger shrimp from the Carolina coast, and the fatty slabs of pork belly on the menu all have one thing in common. They're all elevated by Cheek's obsession with scratch-made sauces, brines, and pickles. Yes, the proteins are always going to get top billing, but Merrill & Co.'s pork ribs sing with Cheek's sweet, Carolina-style barbecue sauce. The pork belly gains its depth of flavor thanks to za'atar and a house-made dill yogurt. And the charred octopus is balanced out by zesty kimchi.
If it comes in a squeeze bottle or is served in side dish, chances are Cheek made it himself, from the mayo in his kohlrabi and carrot slaw, to the burger's bacon onion jam, to the Cantonese XO seafood sauce slathered on top of Merrill's giant prawns. This summer, Cheek will also get a chance to show off his prowess for hot sauces, vinegars, and dry rubs when he brings back "Supper Y'All," a series of barbecue dinners he launched with Bondir's Jade Taylor prior to opening Willow Road in New York. If earlier manifestations are any indication, expect pulled pork, cast iron corn bread with chicken liver compound butter, collard greens with ham hocks, and Nashville-style hot chicken.
4. Pimm's Cup Slushie
"When we found this space, I said 'that's not going anywhere,'" Mabry says in regards to the Taylor slushie machine left behind by its former owners at 28 Degrees. "We made them write that into the contract."
Inspired by another discarded remnant (a case of Pimm's No. 1 liqueur) and a trip to the French Quarter in New Orleans, Mabry began experimenting with a frozen version of the Napolean House's most famous cocktail creation. "Conceptually, I was thinking, 'we have some Pimm's hanging around, maybe we can add some cucumber water and a really spicy ginger simple syrup and create a light-hearted homage to the Pimm's Cup,'" Mabry says.
Unfortunately, Mabry had no idea how difficult it would be to pull of his whimsical vision. "I started looking at the back of all these frozen drink labels trying to distinguish the proper ratios, because it's a really big algorithm in terms of alcohol and sugar content. But it was completely frustrating, there's absolutely no rhyme or reason to any of them."
Mabry spent so much time finding the right solution of demerara, mint, ginger, cucumber, and Pimm's No. 1, that he developed a special bond with his beloved slushie machine. "Her name is Gloria Taylor," Mabry says. "She just went through a messy divorce after years of churning out frozen bellinis and mimosas. Now she's making quick Pimm's Cups and people are losing their minds over them."
5. Fried Chicken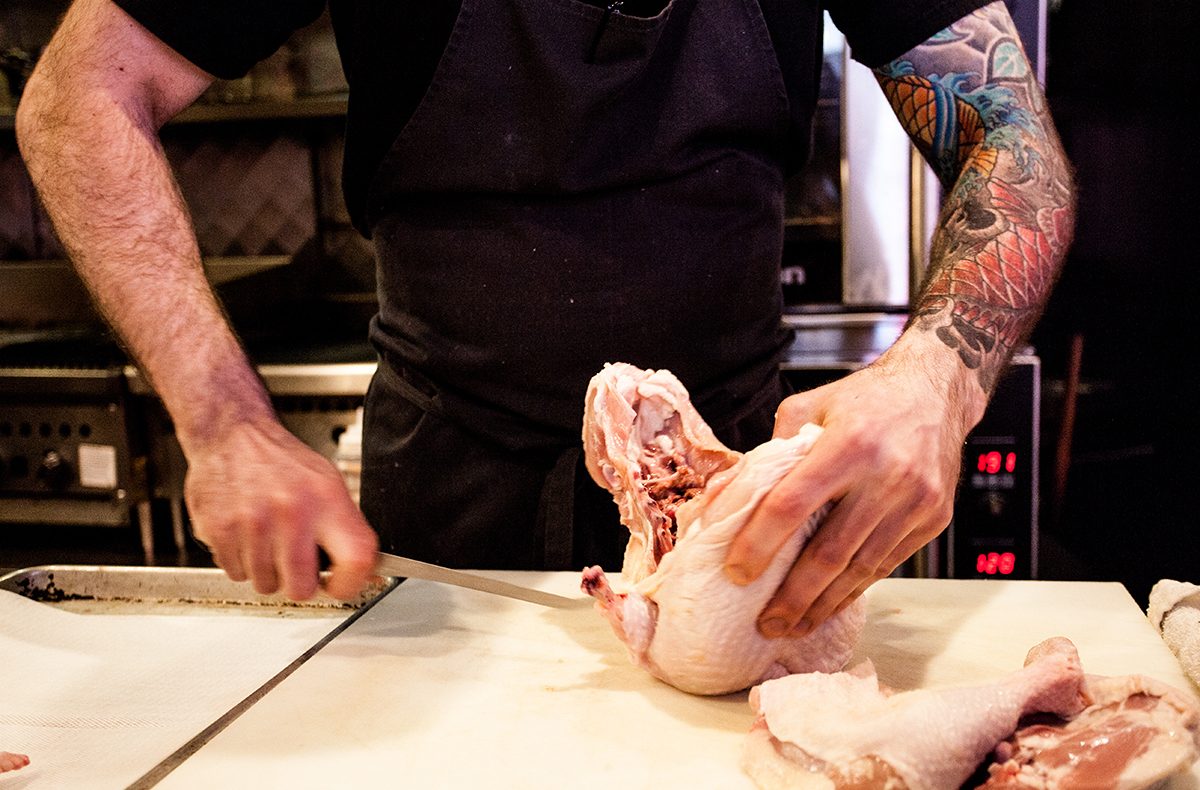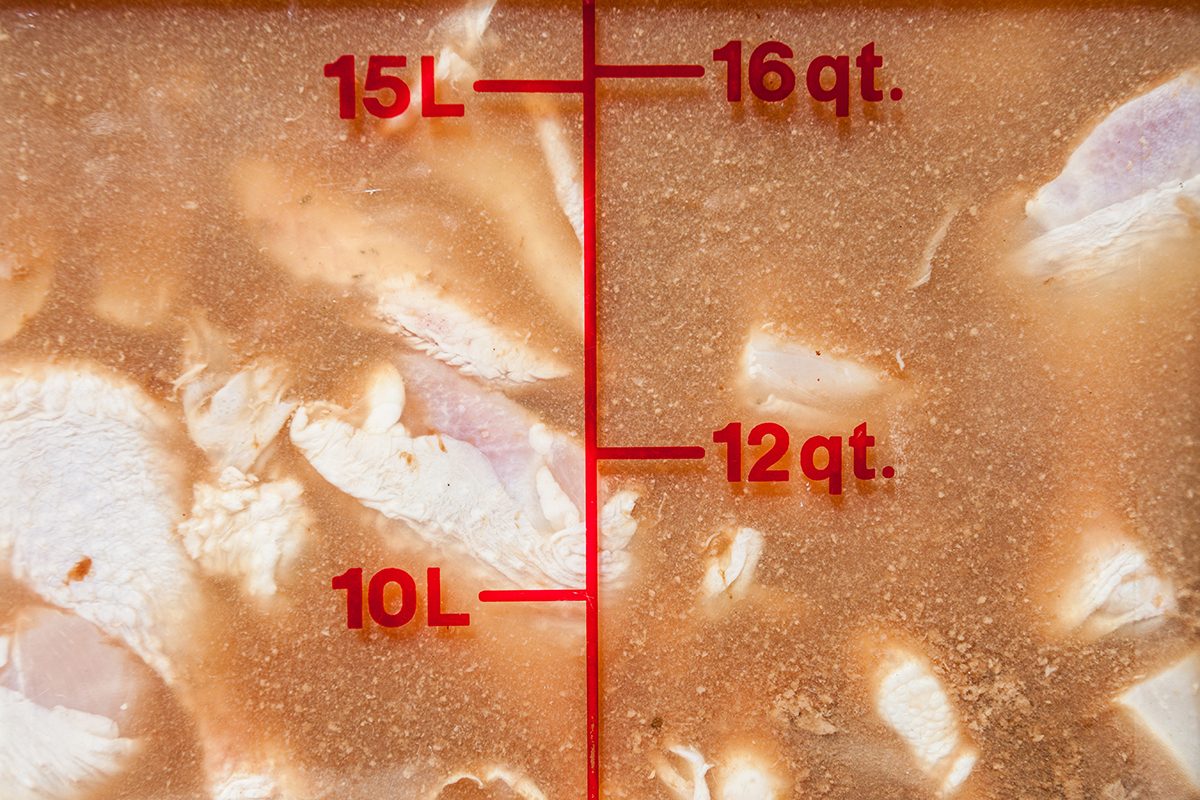 If you ask Jason Cheek about his menu, he's quick to mention his hamachi crudo with beet miso and daikon, the bounty of spring produce he's incorporating into salads and small plates, and the ocean fresh fish delivered daily by Sunny's Seafood, which he roasts whole and slathers in cucumber dressing.
A protege of Ken Oringer and Jamie Bissonnette, Cheek gravitates toward the finest ingredients and cuisine that challenges his level of technical expertise. But there's no denying his skill when it comes to Southern staples like deviled eggs, pork rinds, catfish, and, of course, fried chicken.
Using free-range birds from Misty Knoll Farms in Vermont and an iced tea brine passed down from his grandmother (Lipton iced tea packets, lemon, thyme, and rosemary), Cheek's fried chicken is one of the biggest draws on his menu. Consistently warm and crunchy on the outsides and juicy on the inside, Cheek credits his lengthy brining process, an unconventional breading procedure, and chicken that's always made to-order. "There's a tremendous difference on how you're brining the bird. We make sure the chicken has been brined for at least 24 hours so the chicken is completely permeated. It's also the fact that we're not over-breading."
Cheek takes the chicken directly from the brine, rolls it in a mixture of rice flour, all-purpose flour, and potato starch, then bathes it in what he calls "the dip," a roux made from flour and the leftover iced tea brine. "I've found with the breader I use, people who take it to go say it's still crispy; sometimes even an hour later," Cheek says. "Listen, I have no problem with being known for having the best fried chicken in Boston. That's my family heritage. I'm from the South and we've been doing that stuff forever."
---