Behind the Scenes at Chef Jamie Mammano's Tortilleria La Niña
The chef of some of the city's swankiest restaurants calls his Everett tortilleria "the hardest thing I've ever tackled in my culinary career." Here's why.
---
For years, chef Jamie Mammano (Mistral, Ostra, Teatro, Sorellina) used to smuggle a kilo of tortillas back with him to Boston following every visit to his wife's hometown of Tijuana. While his wife, Monica, was adept at making thick, cakey sopes (another masa product), she had never mastered her mother's recipe—so whenever they'd visit her parents in Tijuana, Mammano would accompany his father-in-law to the local tortilleria to bask in the heady smell of still-steaming tortillas and to procure enough to placate his craving.
"[Monica's parents] buy tortillas daily and I was always curious about the process, so one day I asked my father-in-law if we could go behind the counter. I walked back and watched how they were made and I was just amazed," Mammano says. And when his private stash ran out in Boston, his tortilla cravings went largely unfulfilled by the dearth of options in New England. "I came back—this is two-and-a-half years ago—and was talking to Brandon Child [then the executive chef at Mistral] and said, 'wouldn't it be cool to make our own tortillas?'"
So Mammano bought a small amount of white corn and a hand tortilla press, and began experimenting with the process, consulting along the way with Child and a Mistral line cook from El Salvador. After a number of disappointing batches, Mammano finally produced some masa that was similar to the end product he fell in love with in Tijuana. "A number of the people who work in my kitchen are Latino, so we made these tortillas one day and we were sampling them with the staff and one of our guys who is from El Salvador tasted it—he's this big macho guy who runs our fish company—and he starts getting teary-eyed. He immigrated here 15 years ago and he was crying because it brought back memories of his childhood. Just to see his reaction, we were like 'holy shit, we got to do this,'" Mammano says. The idea for his tortilleria, Tortilleria La Niña, was born.
---
Masa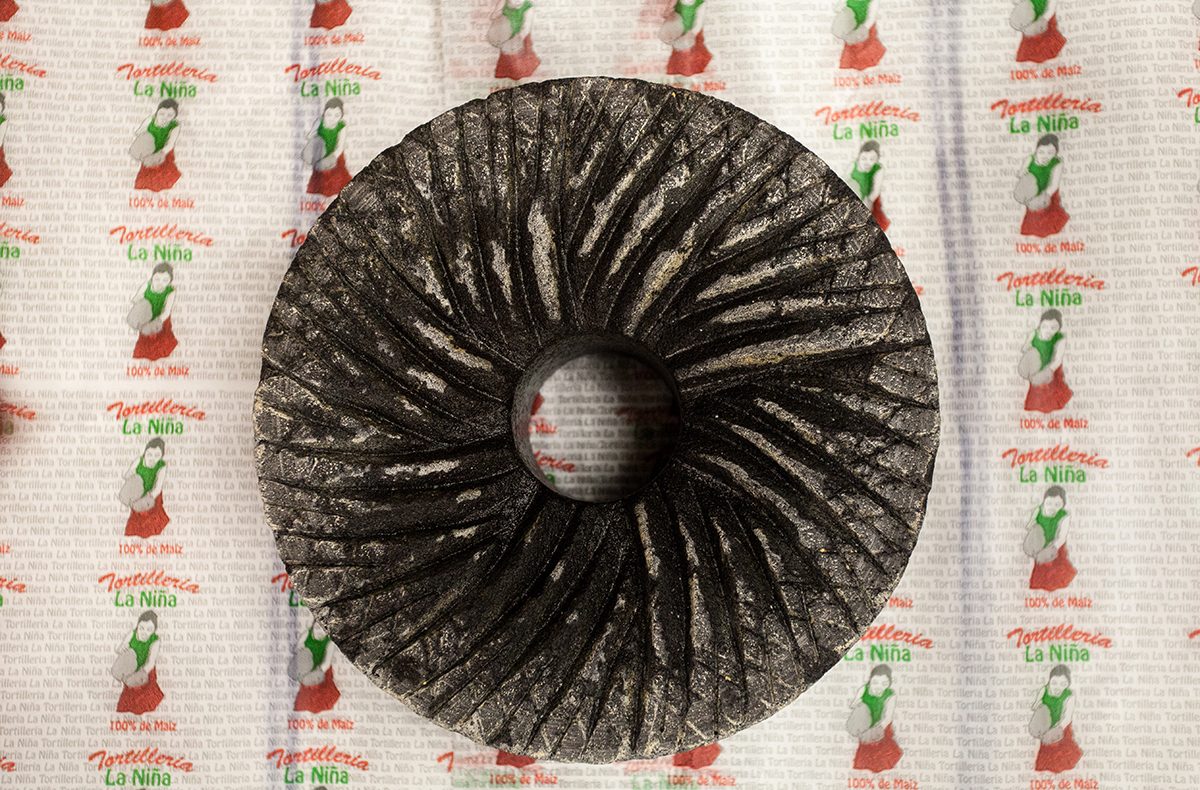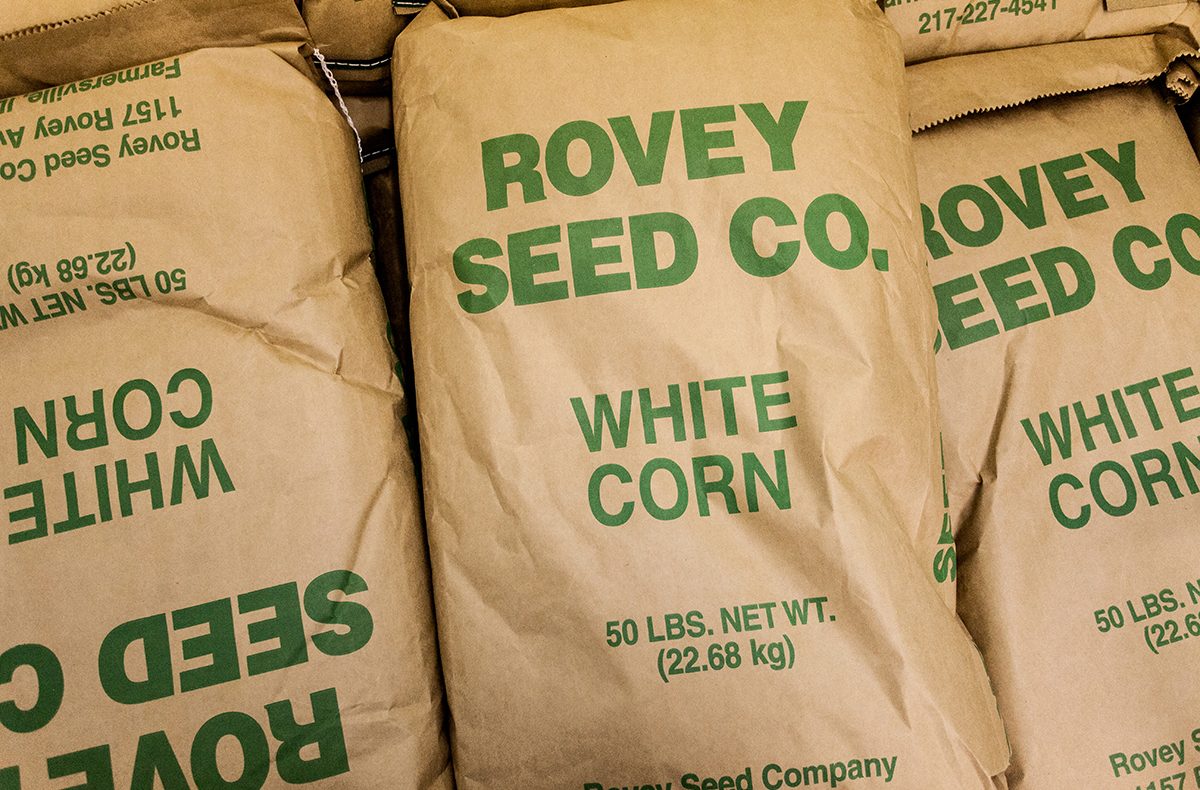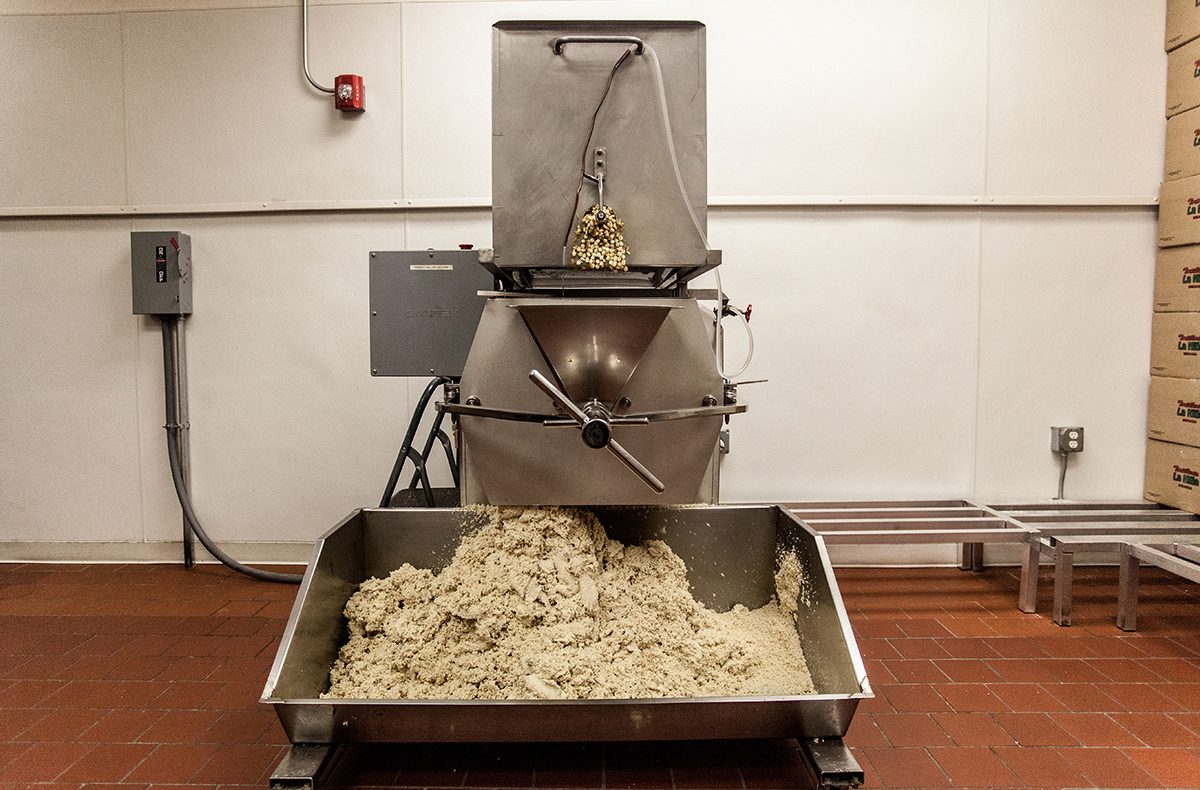 ---
Mammano consulted with one of his partners in the Columbus Hospitality Group, who is also a real estate developer, and in 2011 they secured a 1,200-square-foot spot in Chelsea to supply the booming Latino population in Boston. "We thought there was going to be a line out the door, excited that we were selling real, authentic tortillas," Mammano says. "It seemed like such a home run, but for the first couple of months we did very little business. So I asked our next door neighbor, who was Colombian, if she was excited about the new business. She explained to me that Colombians didn't really eat tortillas, and I thought, 'oh my god, what have we done.'"
That wasn't the only problem, as nixtamilazation—the labor-intensive process of making masa—was proving difficult on a large scale. Sure, it sounds simple enough, cooking whole grain corn with water and ground lime (calcium hydroxide, which helps separate the hull from the kernel) and then grinding the mixture through volcanic stones, but even chefs like Danny Bowien of Mission Cantina in New York have found masa production difficult to master.
"I've cooked in fine dining establishments my whole life, and making tortillas is easily the hardest thing I've ever tackled in my culinary career," Mammano says.
Child, now director of operations at La Niña, estimates that they went through " roughly 10,000 pounds of corn just to make a mediocre tortilla." Eventually they found answers from their production manager Tobe Armendariz, a former server at Teatro who had transferred into Mammano's pet project. The Chihuahua, Mexico native educated them on the finer points of boiling and washing corn, the proper ratios of lime and water, and even the necessity of sharpening the teeth of the volcanic stones in the molino (grinder) every two to three days.
---
Tortillas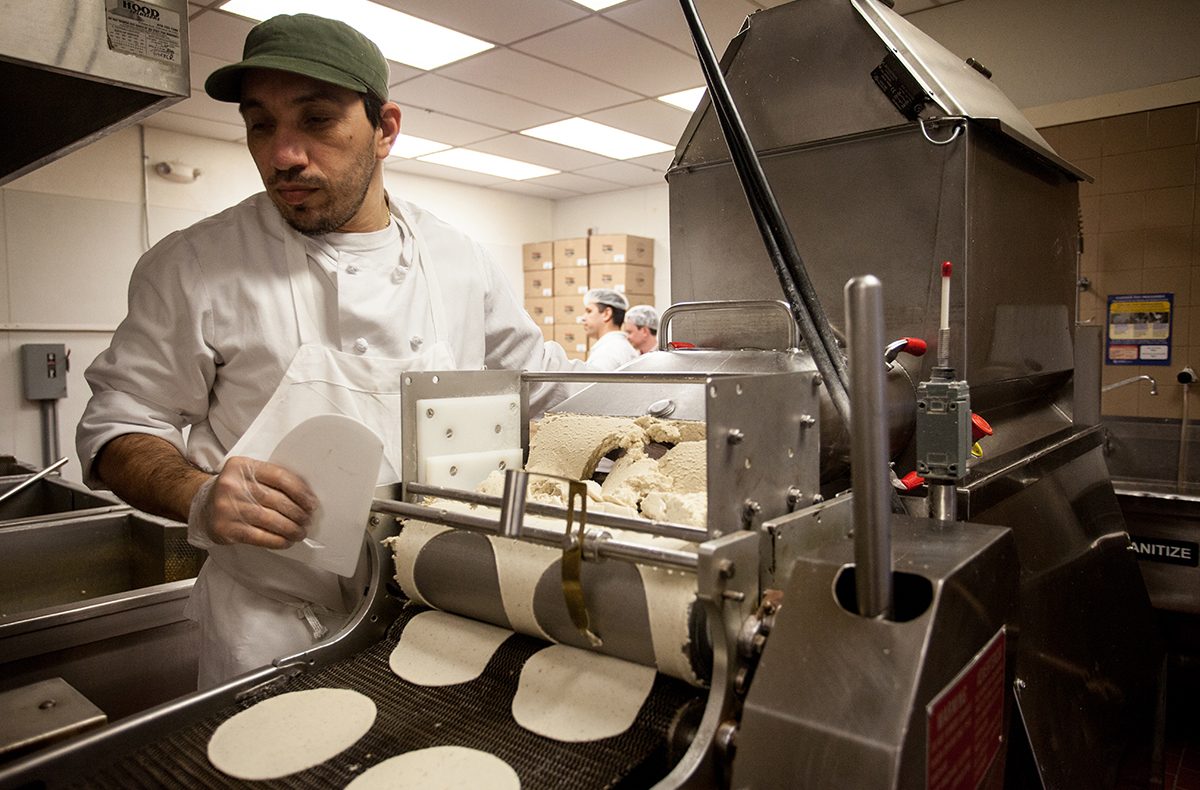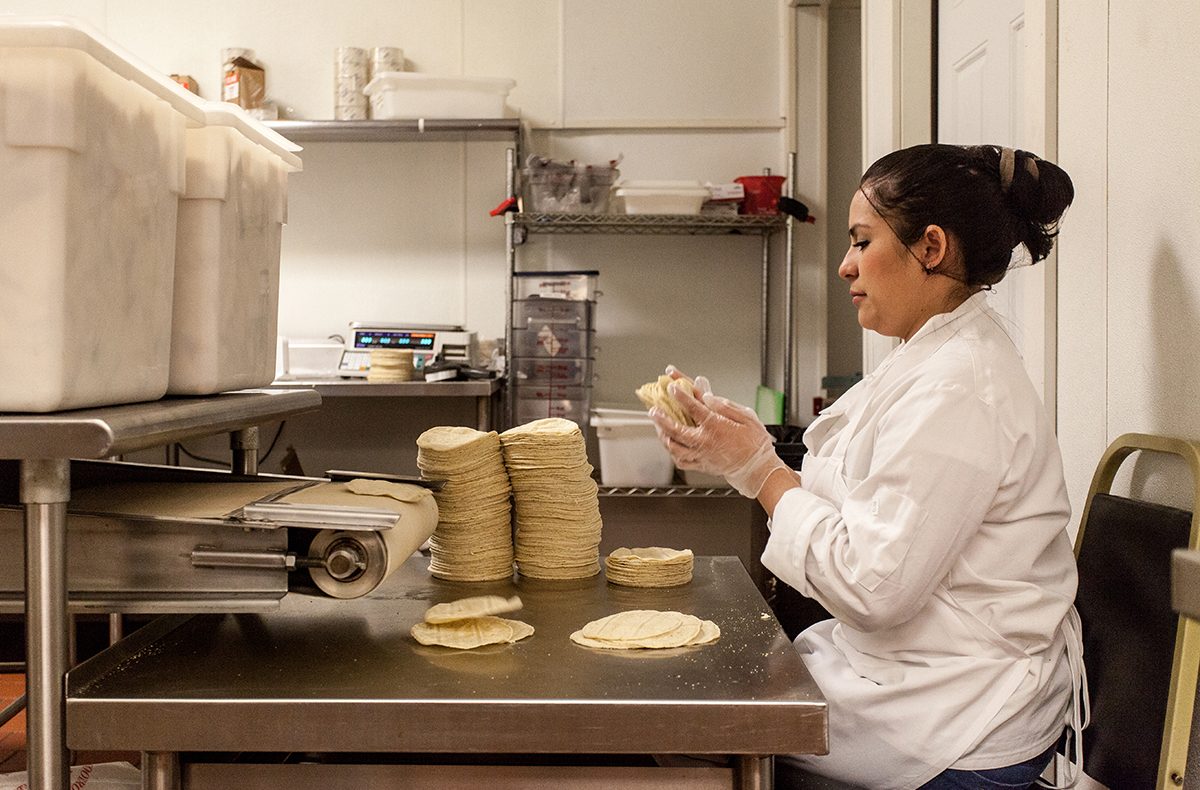 ---
"It's a true artisan process," Child says. "For the first six months, we were hand-carving the volcanic stones with a hammer and chisel. Now we have an air-compressed hammer that we use every two days, making sure the stone is perfect. It also took us over a year to learn how to wash the corn after the boil and how to mill it correctly. We're still learning things on a daily basis."
Mammano was determined to make his tortilla bakery at success, and found a solution in all the unsold product they were throwing away each night. "We had so many leftover tortillas at the end of the day that we decided to dabble in making chips," Mammano says. "We realized quickly that the chips were they way to go since they were outselling the tortillas by a large margin."
On a whim in 2012, Mammano moved into a larger facility in Everett and upped production on his tortilla chips. Using three small-batch deep fryers and a foot operated bag sealer, La Niña created a sought-after commodity quickly picked up by Massachusetts-area Whole Foods locations and restaurants like Boloco and The Painted Burro. Mammano also realized there was a strong wholesale demand for his long-neglected tortillas as more and more Mexican food restaurants began to pop up around Boston.
"All of a sudden it seemed to become very popular over night and we found ourselves a nice little niche," Mammano says. "The tortilla chip business has become a monster on its own, with a lot of high-end grocery markets now carrying them, but our tortillas are also being used in restaurants like Myers + Chang, Lincoln Tavern, and The Taco Truck."
Mammano has now upgraded his 2,700-square-foot Everett location to capacity, with additions like a 14-foot conveyor fryer, but his operation can no longer keep up with demand. Without space for a tumbler (La Niña employees still hand toss chips with Baleine Sea Salt), a mechanized cutter, and other technological upgrades, it's becoming increasingly difficult to service their growing number of clients.
"It's amazing to think how far we've come from the first terrible months," Mammano says. "Failure is always a fleeting thought, but I was never going to give up. I'm not in business to fail."
---
Tortilla Chips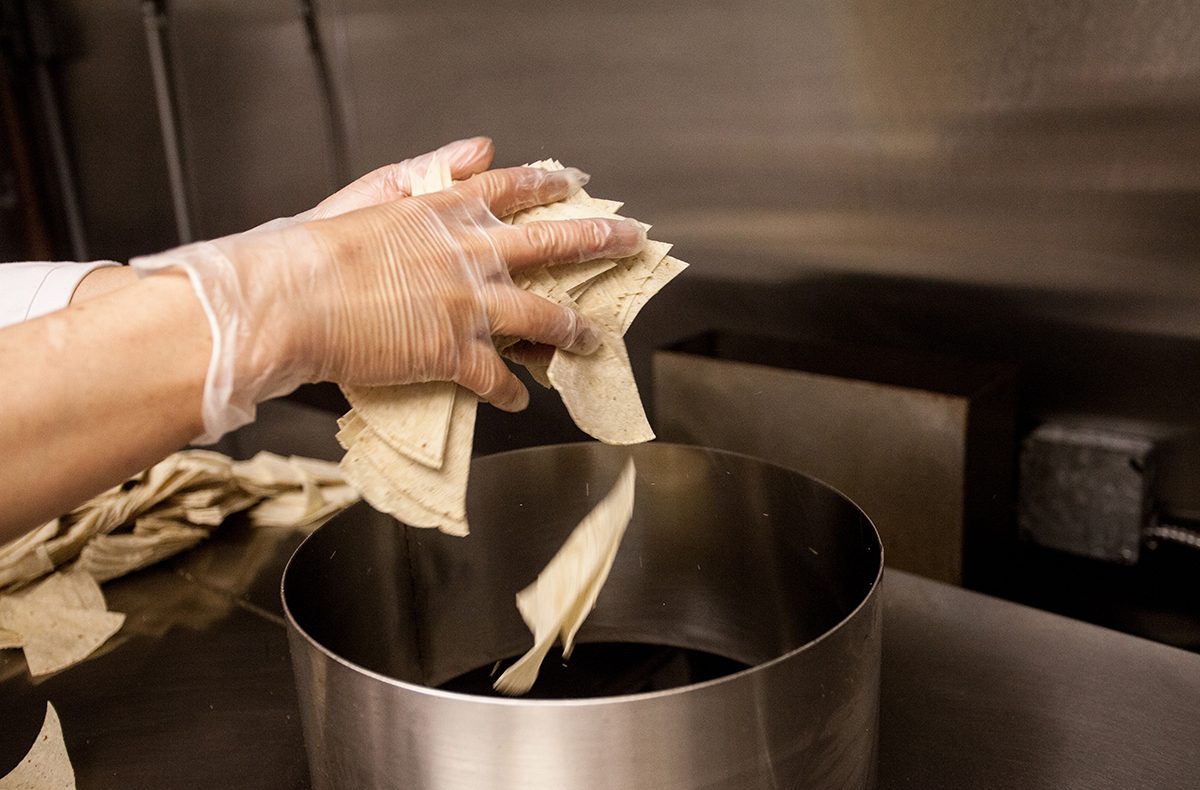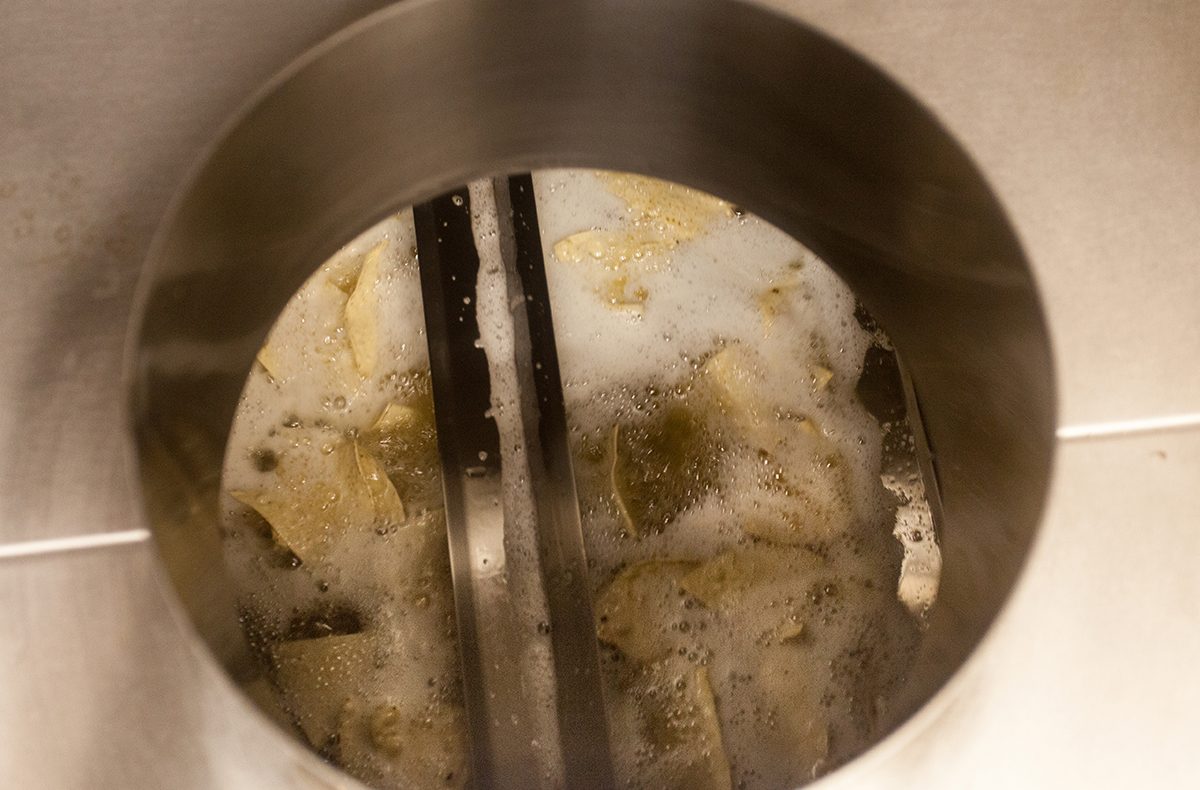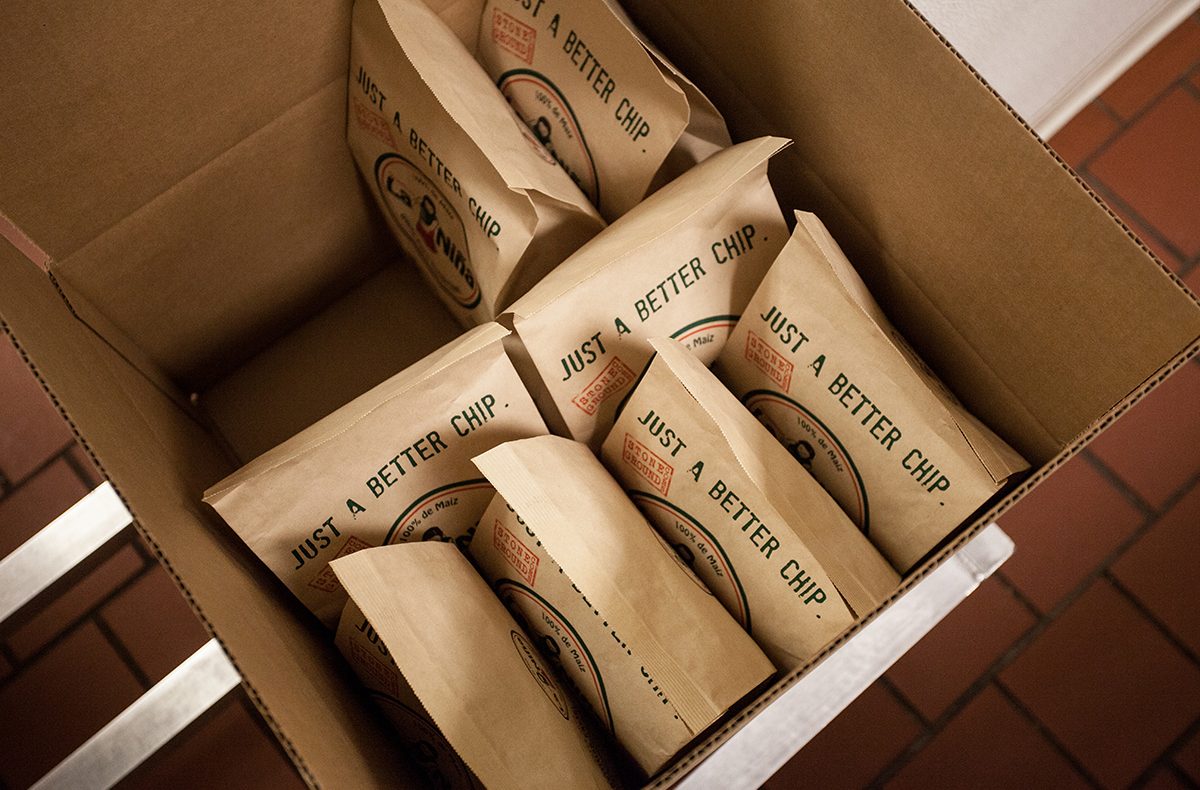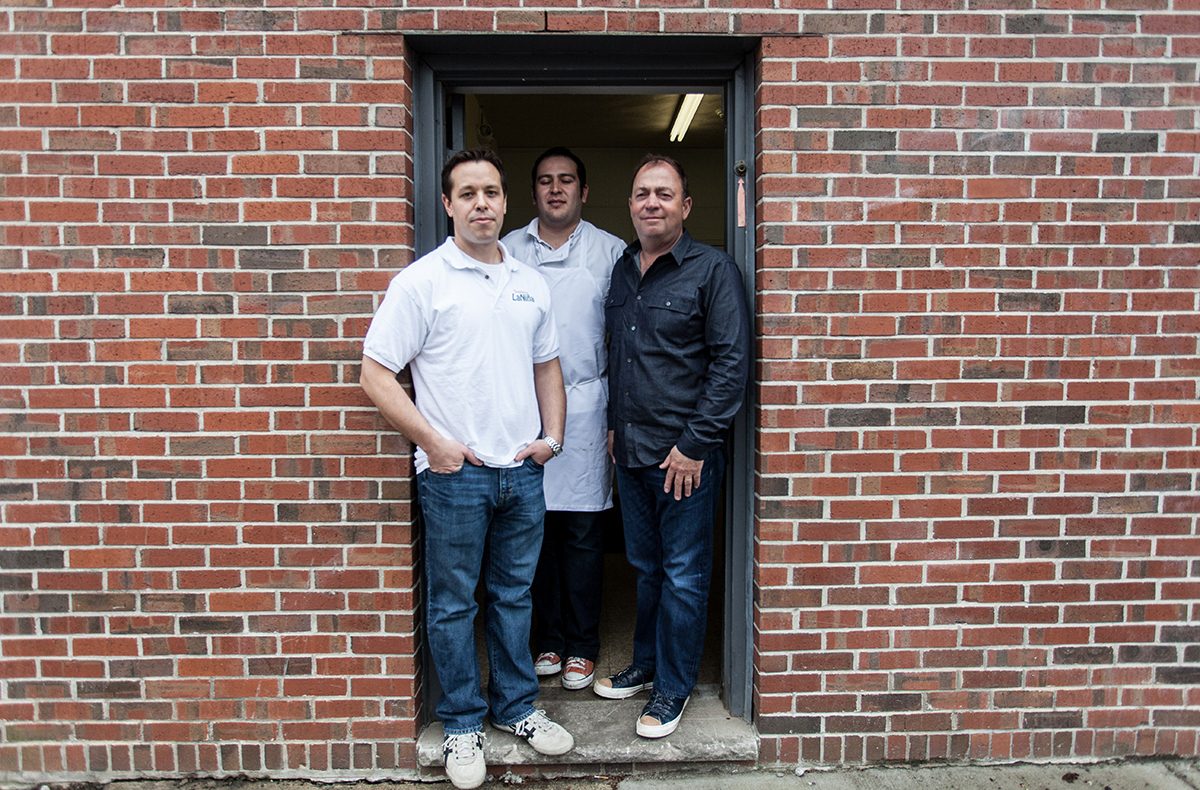 ---