A Look Inside Night Shift Brewing's Massive New Taproom
See what's brewing at the 16,000-square-foot space, which opens next week.
---
It's only been two years since Michael Oxton, Michael O'Mara, and Robert Burns opened Night Shift Brewing out of a modest 3,000-square-foot warehouse space in Everett, but apparently, business has been good. On May 22, the trio of brewers will unveil a brand new facility, with almost triple the capacity as their original nanobrewery, and a 2,500-square-foot taproom that dwarfs their former space.
Located on 87 Santilli Highway, less than a mile from their former digs, the sprawling 16,000-square-foot space (just behind Teddie Peanut Butter) has a new 20-barrel brewing system, aisles of wine, sherry, and bourbon barrels to increase production on Night Shift's barrel-aged infatuation, two private dining areas, dozens of dedicated parking spaces, and even a pair of palatial restrooms, which Oxton is particularly excited about.
"This is what I'm geeking out over," Oxton says. "The bathrooms at our old place were super sketchy. It was like a scene out of Saw."
The taproom itself has dozens of communal tables, which can comfortably seat over 80 people, as well as stools at the bar, and a smattering of used barrels for standing room patrons. The lacquered bar—made out of reclaimed wood from a defunct Dorchester warehouse—houses 24 tap lines, most of which will be filled with brewery-only selections like their El Lechador, a milk stout brewed with poblano peppers, cinnamon, and nutmeg from their small-production "Art" series.
"It's a lot more space for a lot more stuff to to happen," Oxton says. That includes an increased emphasis on Night Shift's sour, brettanomyces-infected, barrel-aged, and one-off IPA series typically only available on draft and in growler. Besides its everyday lineup of ales like Viva Habanera (rye ale aged of habanero peppers) and Bee Tea (Belgian wit fermented with green tea leaves), Night Shift anticipates increasing the amount of offerings in their "Funk'd" and "Sour Weisse" collections. Oxton also said they'll be launching several new IPAs to coincide with its ongoing "Nation of Hops" line and the recently conceived "Presidential DIPA," American double IPAs named after noteworthy presidents.
"We have the capacity to pour up to 24 beers at any given time, but we're going to start with around 15 or so, just until we can catch up with the demands of the new space." Oxton says.
While the taproom will be open to the public next week, Night Shift will continue to transfer barrels and brewing equipment from their old facility well into June. As soon as they're settled, Night Shift will not only amp up production, but introduce their new canned line of beers, the first of which will be Whirlpool, a session pale ale (4 percent ABV) brewed with oats, wheat, and Mosaic hops.
Initially, Night Shift will keep its current taproom hours (Monday-Friday 3-10 p.m., Saturday noon-6 p.m.), but by mid-summer, it'll be open seven days a week. Also, Oxton is currently in talks with several food trucks to serve out of the bay doors which line the space.
For their launch on May 22, Redbones Barbecue and The Dining Car will be selling food and Night Shift will delve into its cellar to pour some rare selections such as an oyster Gose and an imperial stout that's been aged in red wine barrels. Tickets are $10 and include a free 11-ounce pint of your choosing.
---
Night Shift Brewing's New Brewery and Taproom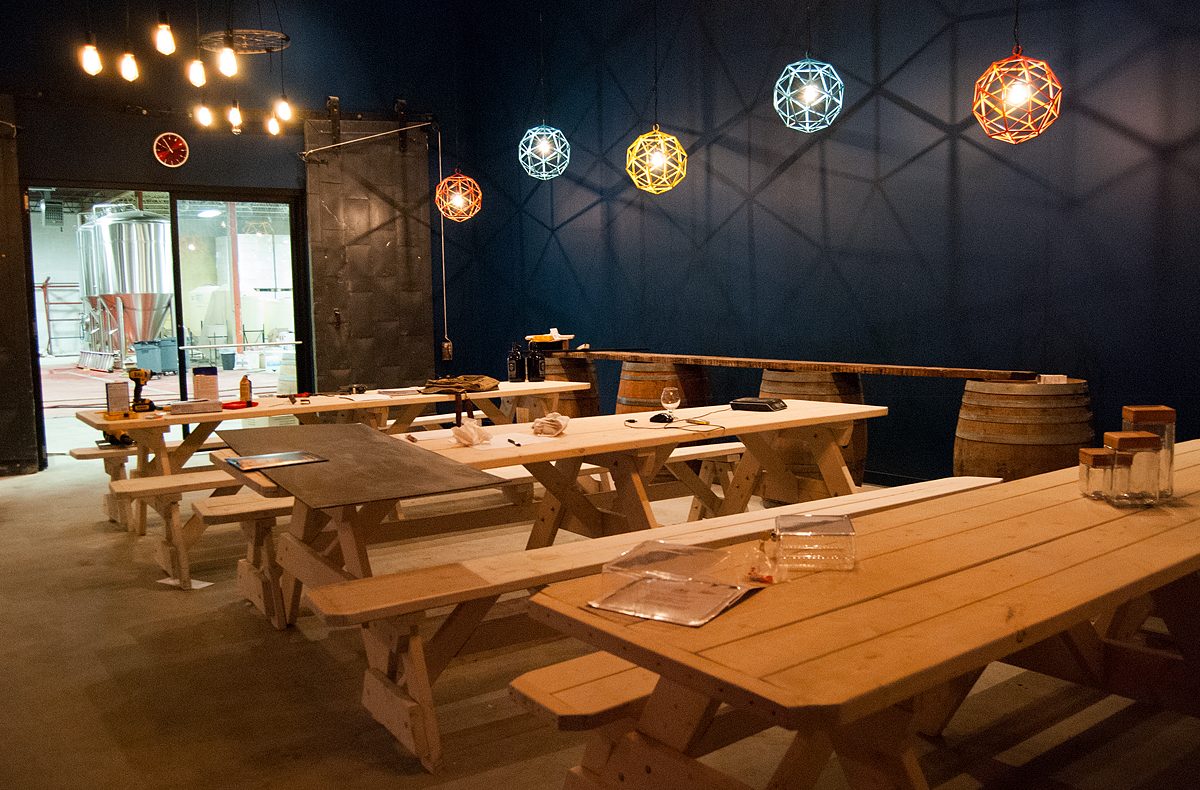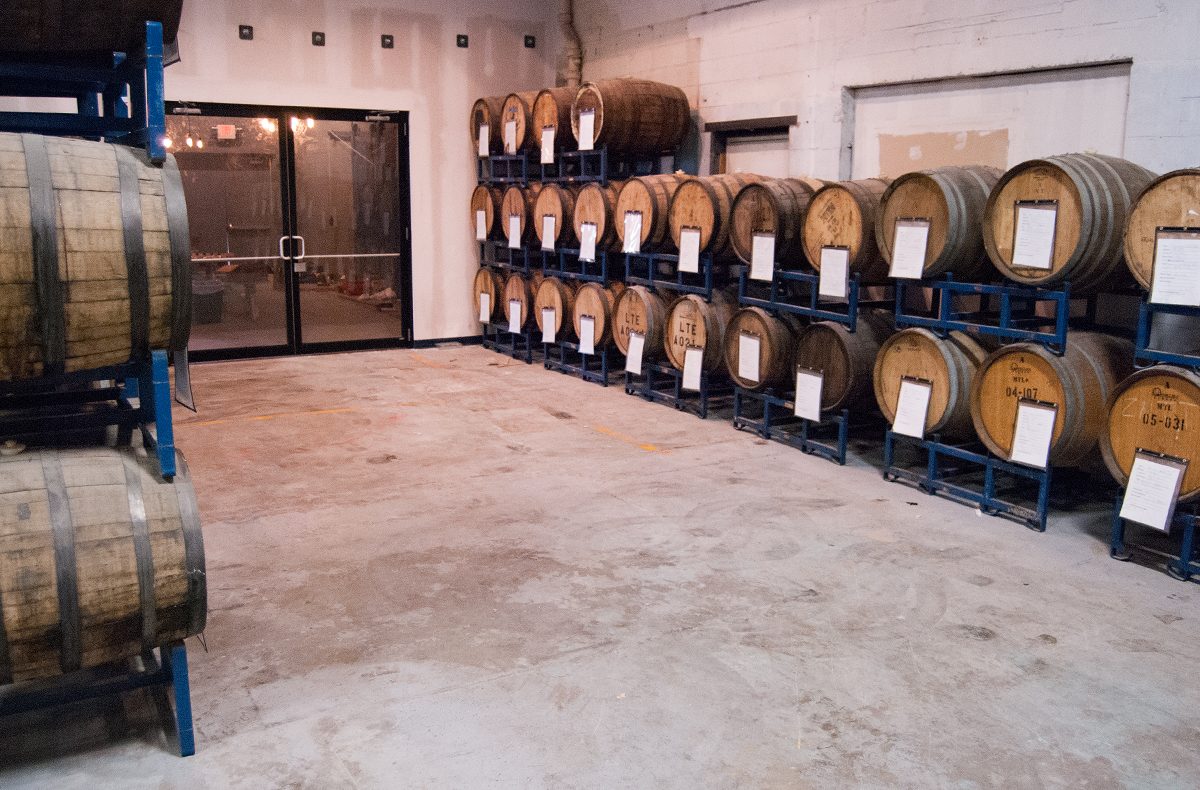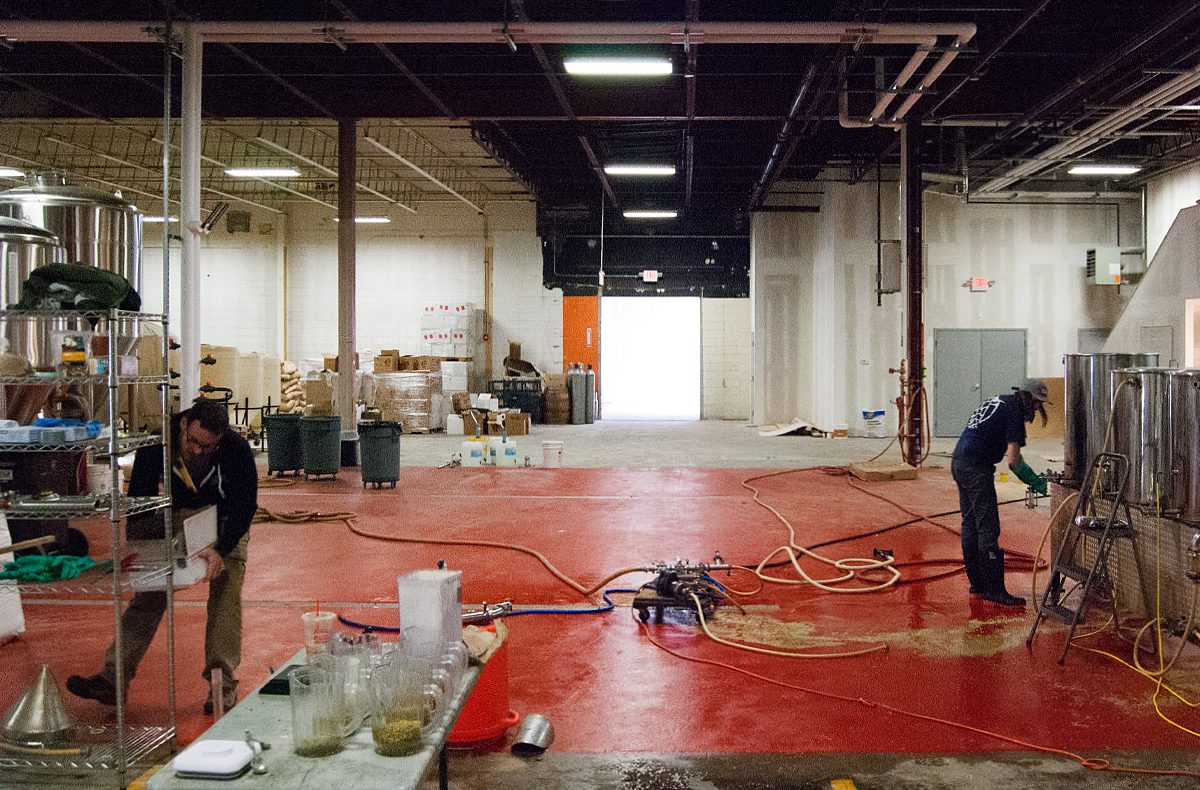 87 Santilli Highway, Everett; 617-294-4233 or nightshiftbrewing.com.
---