Scenes From Mark Ladner's Pasta Flyer Pop-Up
Tony Susi has been at the helm during the gluten-free pasta truck's three-day stay at Harvard.
---
On September 22, Del Posto's Mark Ladner brought his Pasta Flyer food truck to the Harvard campus. The gluten-free, quick-service pasta pop-up is currently on a tour of college towns around the country. The concept, which was funded by an $85,000 Kickstarter campaign, combines Italian home-cooked pastas with rapid-fire service of a Japanese ramen shop.
For the brief three-day window that Pasta Flyer will be in Cambridge, chef Tony Susi will be manning the truck. The menu, which features an interchangeable selection of pastas (screws, tube, and elbow), sauces (alfredo, marinara, garlicky pesto), and proteins (bacon, truffled poached egg, and Nonna's meatballs), also includes an "accent" table with free add-ons like Frank's Red Hot, ricotta, and charred onions.
Ladner was on town on Monday to deliver his lecture "Al Dente: When Plastic Meets Elastic" as part of the Harvard Science & Cooking lecture series. The Cambridge native, who also spent time at Todd English's Olives, has said the Pasta Flyer food truck is precursor to an eventual brick and mortar in Boston. So, don't fret if you miss out this week. There's always next time.
---
Harvard Pasta Flyer Pop-Up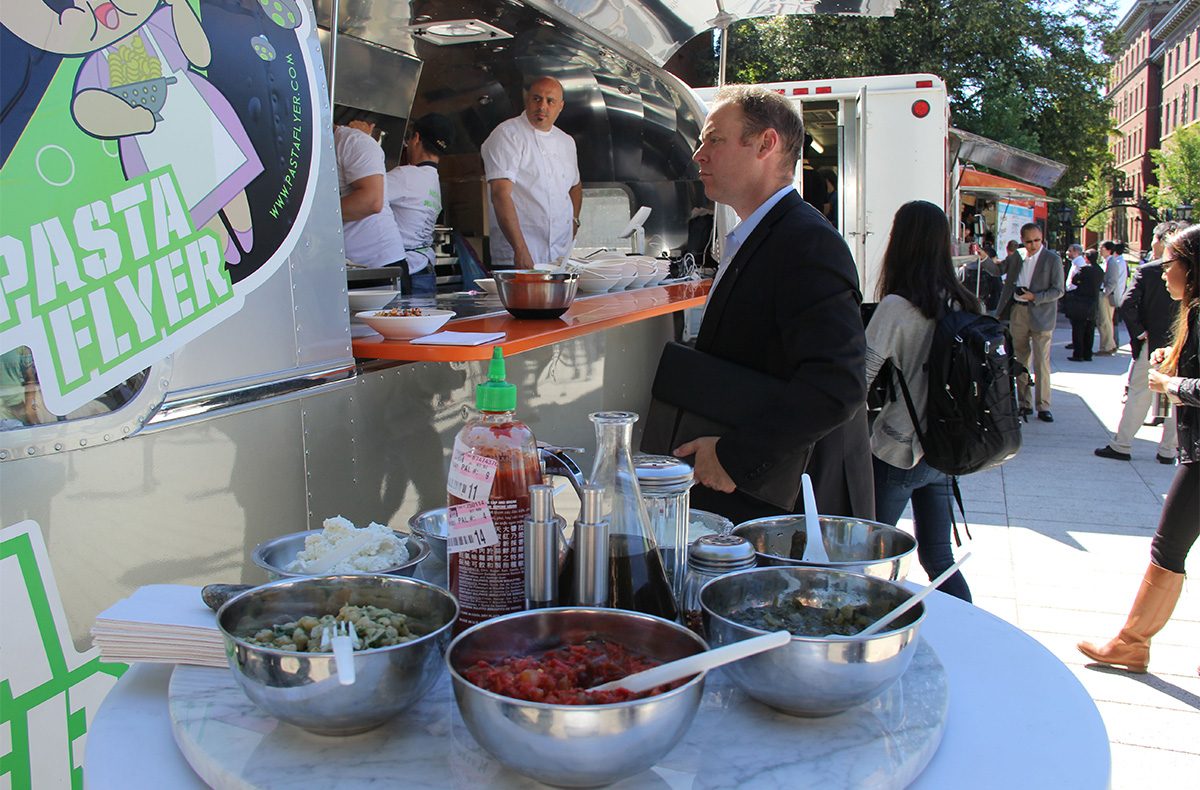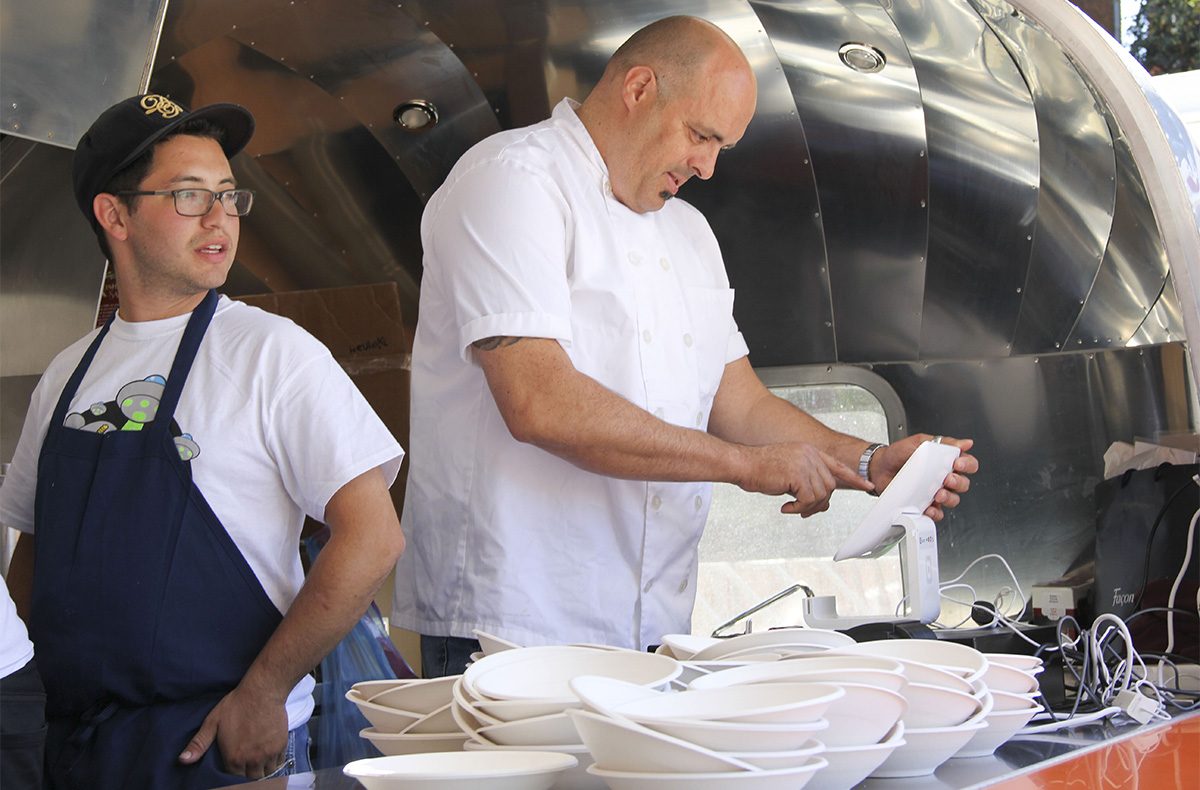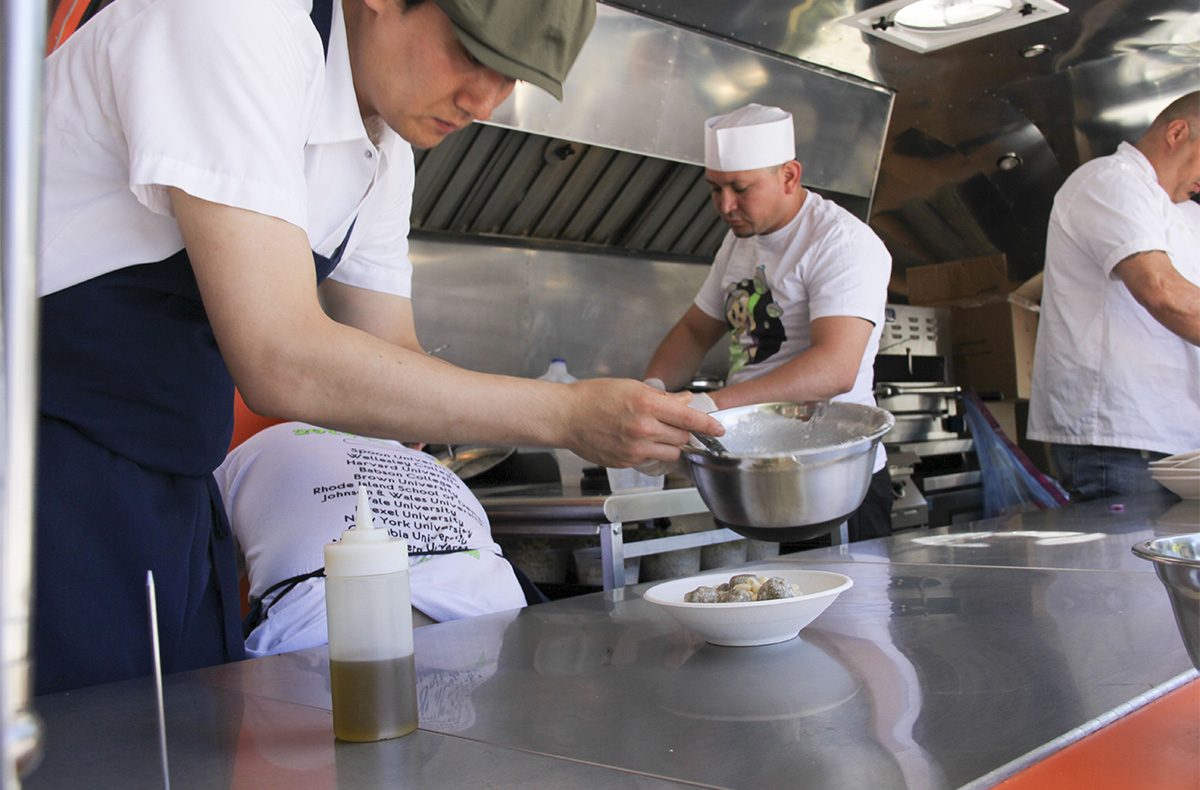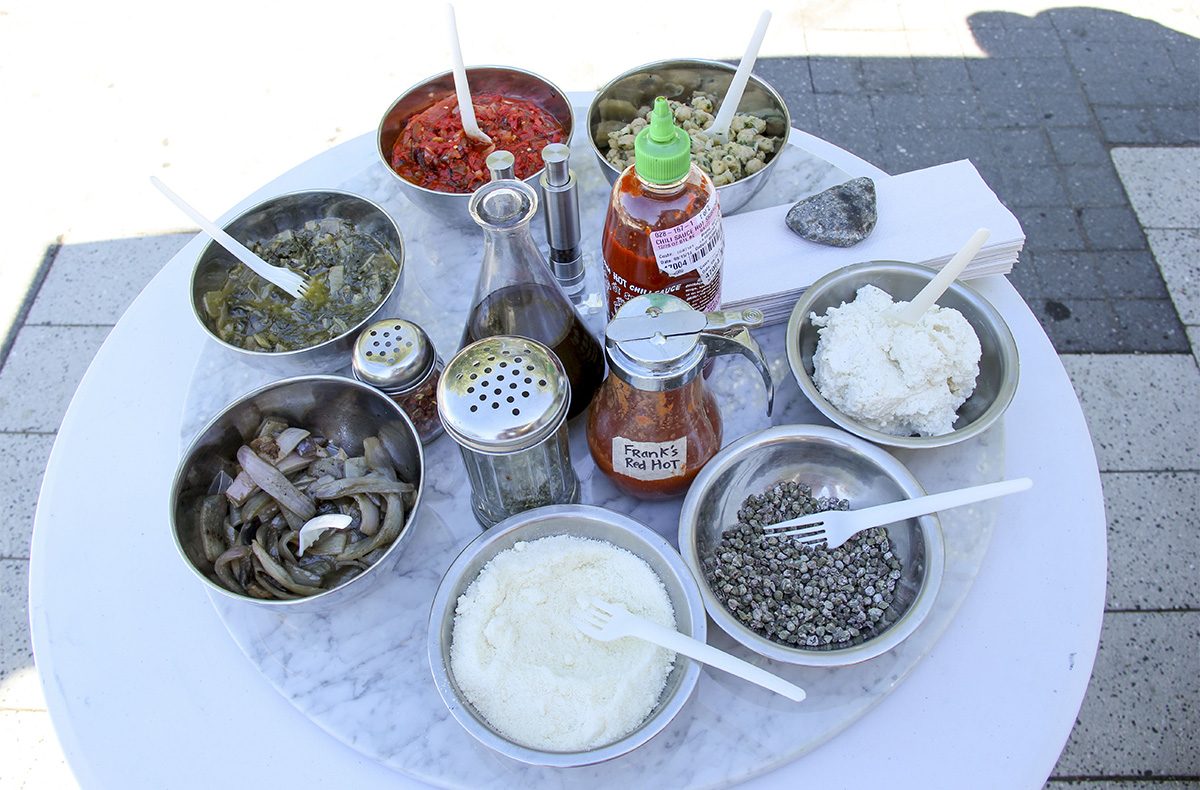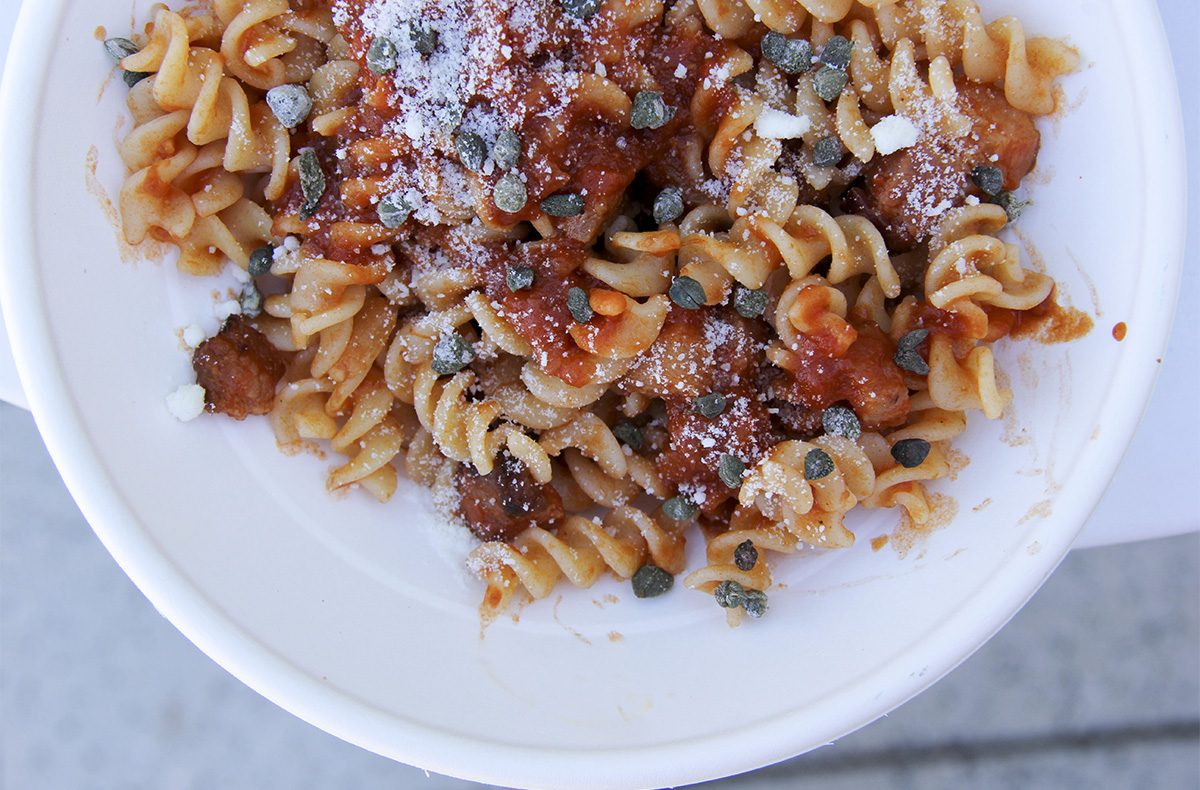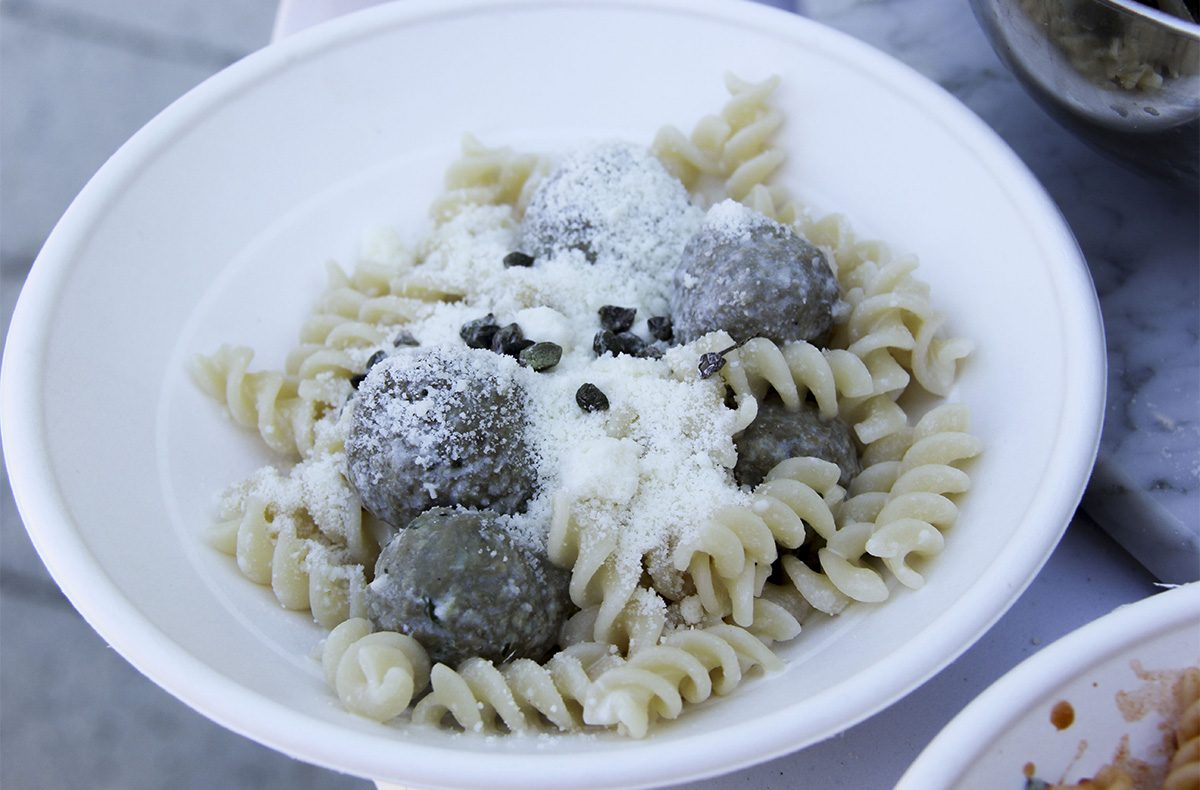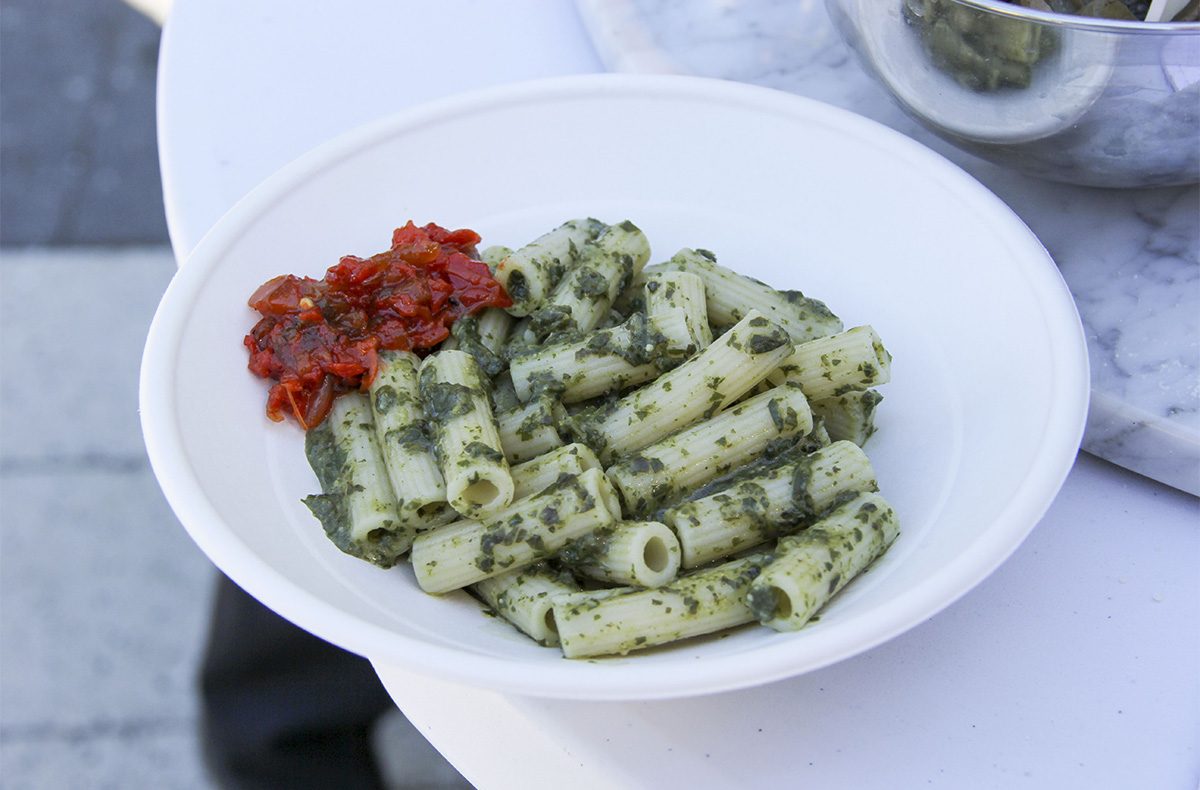 Sept. 22-24, 11:30 a.m.-7 p.m., Harvard Lunch Science Center Overpass, 1 Oxford St., Cambridge; pastaflyer.com.
---